When it comes to fundraising for the Charity, people quite often take on a challenge after they've been helped, as a way of saying thank you. But for Tyne and Wear firefighter Chris Moore, he decided to do it the other way, raising money for the Charity while he still can, knowing he will one day be calling upon our services.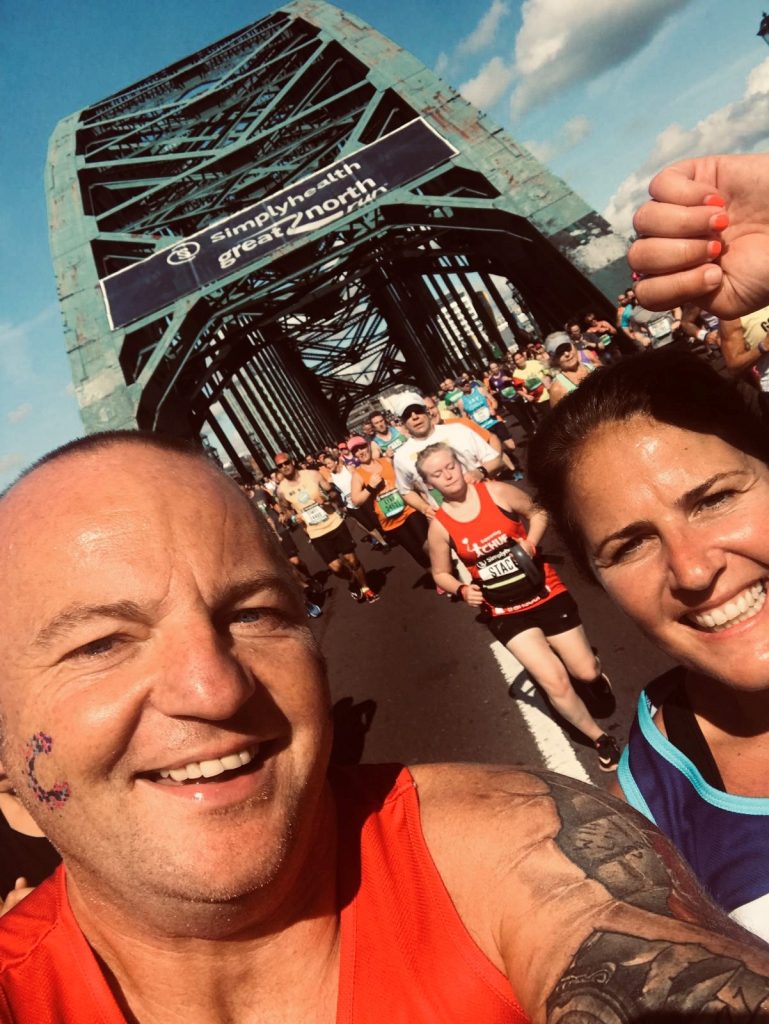 Chris has blood cancer, but that didn't stop him from competing in this year's Great North Run, raising money for The Fire Fighters Charity and Cancer Research UK. Determined to cross the line whatever the cost, even if he had to crawl it, Chris and his partner completed the famous half marathon in two hours and minutes, raising over £1,000 in the process.
"I'm predicting I am going to need help in the future," says Chris, who was diagnosed with Non-Hodgkin lymphoma in February this year. "I would rather put the effort in now while I can, then I'd feel less guilty about using your facilities should it ever come to that. At the moment, there's no cure for the cancer I've got. No doubt I'll be calling upon your services in the future, so it's the right thing to do to try and raise money while I still can. And by raising money for Cancer Research, hopefully they will come up with a cure one day, whether that's for me, or anyone else."
Chris, who has spent 24 years working in Tyne and Wear, tries to stay positive in the face of his prognosis: "I'm not in control of what the cancer does to me, but I am in control of how I choose to handle things. I am gutted, I'm not going to lie, and I don't want this thing. But I've got it, so I have to get on with things and remain positive. I've always been quite a positive person, so I've decided my job now is to keep myself as fit as possible and do all I can to fight it off and give myself the best chance to beat this thing."
Despite Chris not yet having had reason to use the Charity's services, he says he has heard 'nothing but good things' about it from colleagues who have done, which inspired his fundraising: "There will come a point where I think I will seek psychological support, but I'm not there yet. My consultant said treatment is on the horizon, and hopefully the chemo will knock it back a few years, then it'll come back again, and so on. All that I am doing is to buy more in time so that hopefully in the meantime someone will come up with a cure to get rid of the damn thing."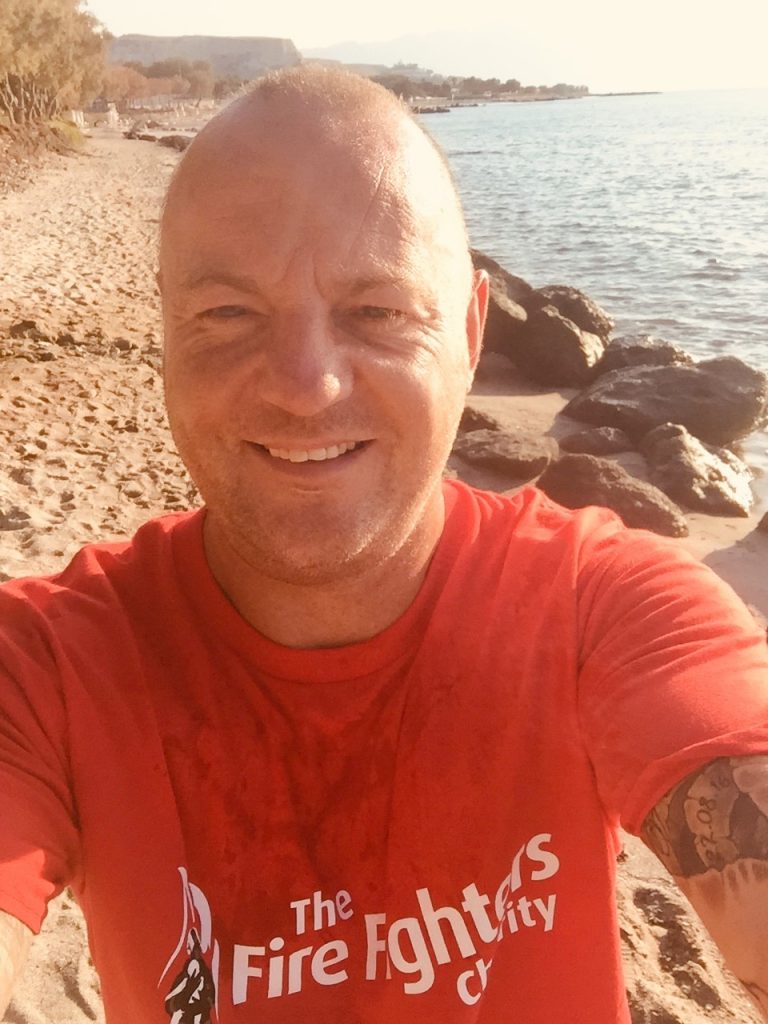 Determined not to take a back seat, Chris continues to work in the role he has loved for so long: "While I'm fit and strong, I'm going to carry on doing what I'm doing, while being as careful as I can."
If you'd like to donate to Chris' fundraising efforts, you can do so via his online donation page.