Through our OneUp campaign we're asking you, and everyone who donates monthly through their payroll to increase your donation by just £1 a month. We will start this from your April 2022 pay, unless you let us know that you do not wish this to happen. Simply complete the form below to opt out before 14 March 2022.
Your additional pound will go towards the health and wellbeing support the Charity provide those in need in our fire and rescue services community. Assistant Chief Fire Officer Stuart Millington says raising awareness of what the Charity does, not only for operational firefighters, but support staff too, is one of his top priorities after he experienced the Charity's support first-hand. You read Stuart's story to learn more about his experience getting support from the Charity when recovering from an injury.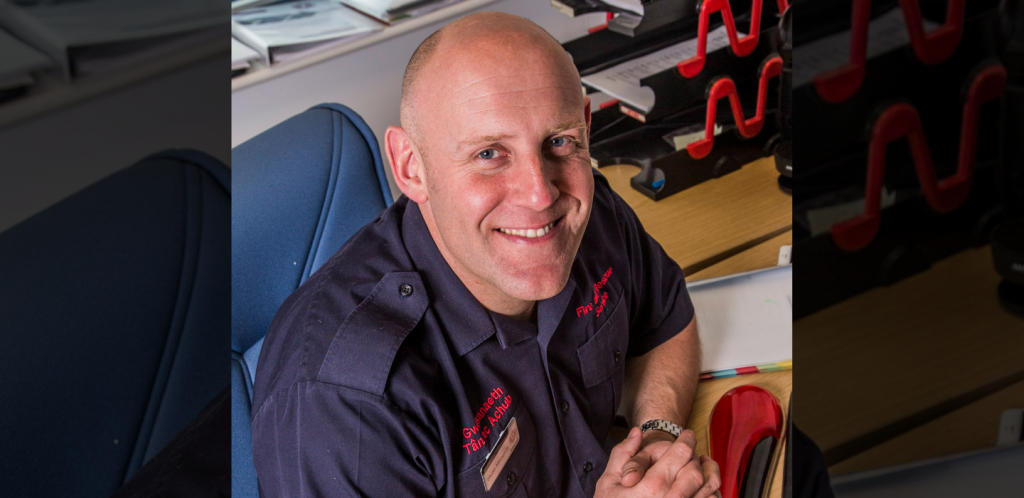 By uplifting your monthly donations, you will ensure that we can continue to be there for more people like Sarah, and others in our fire family who reach out to us for help.
"The combined income from our regular donors form the bulk of our annual income, so it's no exaggeration to say that they are our lifeblood," says Charity Chief Executive Dr Jill Tolfrey. "Having a steady, predictable source of income each month allows us to deliver our services and plan ahead. However, as with all other Charities, we have seen a dramatic reduction in our ability to fundraise throughout the past 18 months due to the pandemic. It means that we have to make every pound work as hard as possible. I hope our regular donors can therefore appreciate the vital need to increase donations in line with these challenging times and in order for us to continue to deliver the high standard of support our beneficiaries have come to expect."
If you do not wish to increase your donation by one pound a month, you have until Monday 14 March 2022 to complete the opt-out form below. If you are happy to increase, you don't need to take any further action. Your first increased donation will take effect from your April 2022 pay.
Please note that this increase does not include regular payments made as part of The Fire Fighters Charity's Monthly Lottery.
The OneUp opt-out deadline has now expired. Please contact your payroll department if you want to make any changes to your monthly donations made to us via your payroll.