Courage comes in many forms, but our four nominees for this award are each the epitome of bravery, showing incredible strength of character in the face of adversity. Whether in their personal or professional lives, this award recognises the obstacles and challenges that this individual has had to overcome, or is in the process of overcoming.
Our nominees are as follows:
Alistair McNab, firefighter, Scottish Fire and Rescue
When a long-term chronic pain condition led to him being off work sick, Alistair McNab's mental health took a serious turn. After trying to take his own life, he reached out to the Charity and spent time at Jubilee House for psychological and physical support. But he had not told anyone changes in his personal circumstances had led to him becoming homeless, or that he was living in his mum's shed. When the winter came, his mental health again began to suffer and he became estranged from his children.
He eventually agreed to speak to the Charity's Welfare team. Supported by Welfare Services Lead Carrie Pearce, Alistair successfully applied for Council housing, and the Charity provided him with vouchers to help furnish it. Last Christmas was his first in his new home, and he enjoyed it with his daughters and baby grandson.
It takes a certain type of bravery to admit you need help, but even more so to speak publicly about doing so. As well as undertaking fundraising challenges, Alistair shared his story with the Charity, saying he did not mind putting his pride to one side if it meant he could inspire others to reach out for help.
Paul Weller, former firefighter, West Sussex FRS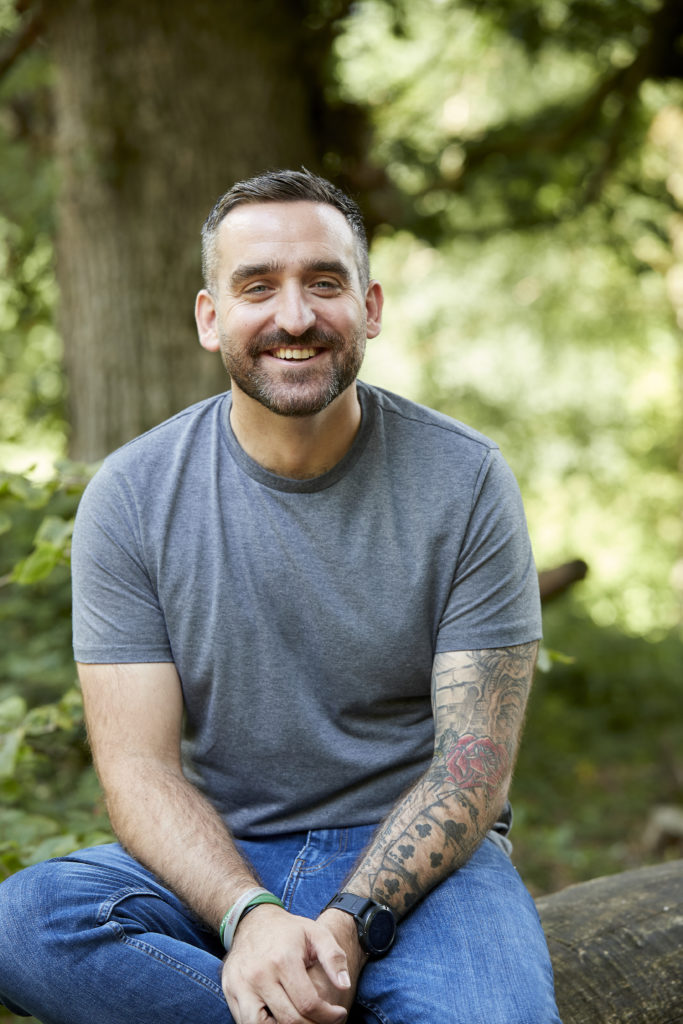 There was a time in Paul Weller's life where he could not imagine a way out of the darkness he had found himself in.
Having been a firefighter for ten years, Paul's career was cut short when he was injured playing football in 2012. While recovering from his operations through visits to Jubilee House, he lost his two best friends within six months of each other. But he didn't like to talk about his feelings and bottled everything up.
Unable to cope with the emotional toll this took on him, Paul decided to take his own life. While on the cliffs at Beachy Head, it was only the thought of his young daughter, Ivy, that kept him from jumping. He decided it was time to start talking and was invited to Marine Court for psychological support.
In his own words, he realised talking about his problems was not actually the sign of weakness he'd always believed, but instead was a sign of strength.
Since then, he has undergone an incredible transformation, sharing his experiences not only with the Charity but also with other fire personnel, who he visits during fundraising and awareness events with his partner. The pair have also bought an old fire engine, which they have converted into a mobile bar, with a percentage of their profits coming to The Fire Fighters Charity.
Bob Stovell, retired firefighter, Derbyshire FRS
Bob Stovell's story of sheer grit and determination is well-known around the Charity, with many people following his recovery for over a decade.
Following a catastrophic motorcycle accident in 2009 that sadly killed his wife and left him fighting for his life, Bob had to learn everything again. He has visited Jubilee House many times over the years, as well as having visited Marine Court and Jubilee House for other rehabilitation support during his 30-year career. He defied the odds by learning to walk again, despite being told he would spend the rest of his life in a wheelchair.
Later, wanting to give something back to say thank you, he paid to have a Jubilee House bedroom refurbished into a specialist nursing room. He also shared his story with the Charity, showing immense bravery and emotional resilience while reflecting on how far he has come.
His story is one that inspires firefighters and the public alike, because of the stubborn determination he has shown to get his life back on track in the face of overwhelming adversity. We know Bob would argue that nothing he has done is brave, but like the many other members of the fire family to whom he is a shining example, he does not realise just how brave and special he is.