Awarded to the UK fire and rescue service that has contributed the most in regards to its dedication and support of The Fire Fighters Charity during our nomination period. The Service's contribution does not, however, have to be solely monetary or related to its fundraising performance as the judging panel will take into account factors such as how a service's support may have changed or evolved over the period, as well as different contributions made by teams within each service. The size or location of a service is also not taken into account.
Our nominees are as follows:
London Fire Brigade

London Fire Brigade has dramatically improved its support of the Charity across the service by ways of setting up a committee with lead volunteers supporting across the service.
This has led to the very first OneUp campaign for regular giving which will raise approximately £40k more every year and has helped us to get other services to follow suit with the campaign.
They have initiated the car wash campaign in the brigade and given full support to stations to complete fundraising activities, with income around £20,000 for car wash events in London now, which wouldn't have been raised before last year or in the 10 years I have been here.
Station reps have been recruited so a key contact is available at every station for us to engage with, banking has improved through better processes through the 4 service co-ordinators.
Service co-ordinators are promoting the services across their stations, helping those unable to reach out to us to be referred and supported by the charity.
LFB has given so much more support which has been fully supported by ex-Commissioner Dany Cotton and new commissioner Andy Roe.
London deserves to be recognised for this huge turnaround in engagement and fundraising activity across the service.
Scottish Fire and Rescue Service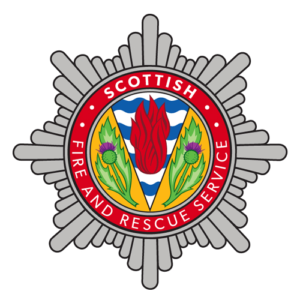 The pride Scottish Fire and Rescue Service personnel feel in The Fire Fighters Charity is tangible, especially among the key reps who can often be heard telling new recruits: "you've started the best job in the world… now let us tell you about the best Charity in the world."
Turnaround in the income in Scotland has been outstanding – being below targets over the last few years, the recruitment, and support from current and new volunteers has made all the difference.
Most of the FRS across the UK had have a difficult time, and Scottish FRS is no different; the impact of changing from six into one into one, along with the number of people leaving, changing jobs and less spare time to give to the Charity is still having an impact. But add to this the fact that unlike any other fire service, Scotland is also vying for attention with another fire charity, this makes their achievement all the more impressive.
So this remarkable turn of events and the increase in income and support shows how many obstacles they have overcome to continue supporting the Charity that is closest to them.
We sadly don't have enough space to list all of the amazing fundraising efforts that Scottish fire personnel have been behind, but know that every single one has been witnessed and appreciated for the superhuman efforts it takes to pull each one off. We applaud you.
Lancashire Fire and Rescue
In Lancashire Fire and Rescue, there is an overwhelming ethos that our Charity is as much a part of everyday life as any other area of the service. This means that not only is fundraising prolific and enthusiastic, but so too is the determination that all colleagues know about our services and how to access them should they ever need support.
From the Chief Fire Officer to brand new recruits, the attitude that the Charity is "theirs" and something to be supported is rife across Lancashire. With a mixture of whole-time stations and smaller retained stations, wherever you go and whoever you speak to in Lancashire, the pride that people feel in the Charity is apparent.
With a solid calendar of events across the area, Lancashire's fundraising is led by an incredible committee that ensures all areas of the service are represented. Their fundraising totals each year are impressive and among the highest for the North East, with events including running competitions, Christmas Balls, car washes, open days, sponsored cycles, climbing Scafell Pike in full fire kit, Walk of the Roses, challenges for new recruits… the list just goes on and on, and the plan gets fuller and bigger each year.
Whenever we need support from Lancashire Fire and Rescue, we can guarantee they will be there for us.
Merseyside Fire and Rescue Service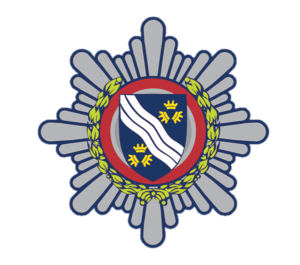 The increase in support and awareness for The Fire Fighters Charity in Merseyside over the last few years is impressive to behold. It was not that long ago that events across the region had left people divided, with morale low and little awareness of the Charity's services or enthusiasm to support it.
Fast forward to 2020, and Merseyside is now one of the most dedicated supporters of the Charity, with a committee working tirelessly to increase fundraising, support, and awareness of our services.
This structure of the committee and additions as it continues to develop have made a huge difference to fundraising. These amazing people have grabbed the bull by the horns and put life back into Merseyside FRS.
The committee have taken the lead on some big events, like the last two Merseyside Christmas Balls, which was attended by nearly all MFRS staff, with station staff, Officers and HQ stuff all coming together as one for their Charity!
Car wash participation has also grown massively and there is no doubt stations are more engaged in fundraising, with many now taking responsibility for organising their own events, unprompted by the committee.
Merseyside has also been working with the Charity to improve the mental health of people approaching retirement, with a regular group now set up to help people transition as they leave the service.
We are very proud of the massive strides being made in Merseyside Fire and Rescue Service.