Awarded to the member of the public who who has demonstrated outstanding support of The Fire Fighters Charity during our nomination period, despite not being a beneficiary of the Charity. Someone who has gone over and above the call of duty in the name of The Fire Fighters Charity, doing something truly exceptional and showing incredible dedication in the process.
Our nominees are as follows:
Carol Lord, daughter of a former Greater Manchester fire officer
When you meet Carol "Dory" Lord, you are struck by her love for The Fire Fighters Charity and how supporting us helps her feel connected to her father, a Manchester fire officer with Greater of 30 years, who passed away suddenly while swimming on holiday.
A keen open-water swimmer herself, Carol wanted to do something to fundraise for the Charity in her father's memory. She decided to undertake the incredible feat of swimming the length of Loch Lomond without stopping.
Very few people have ever completed this challenge, as it requires a huge amount of training, not to mention being incredibly difficult and lonely. But Carol completed the 22-mile distance in 19 hours and 32 minutes, without ever getting out of the water once, even eating while submerged. She also did this wearing a standard swimming costume, meaning she couldn't stop for longer than two minutes before hypothermia would set in.
All to raise money for a Charity that she herself is not a beneficiary of. And just to make her achievement even more incredible, Carol suffers with Crohn's Disease.
She raised nearly £3,000 for the Charity, which is what kept her motivated whenever she felt cold or hurting, focusing instead on the people who would benefit from her efforts. She says she could almost hear her dad whispering encouragements to her in the water.
Carol is also incredibly passionate about promoting mental health awareness, especially among Manchester's retired community, to whom she uses her experiences to promote the Charity's services.
Mary Naugher-Kennedy, Northern Ireland FRS supporter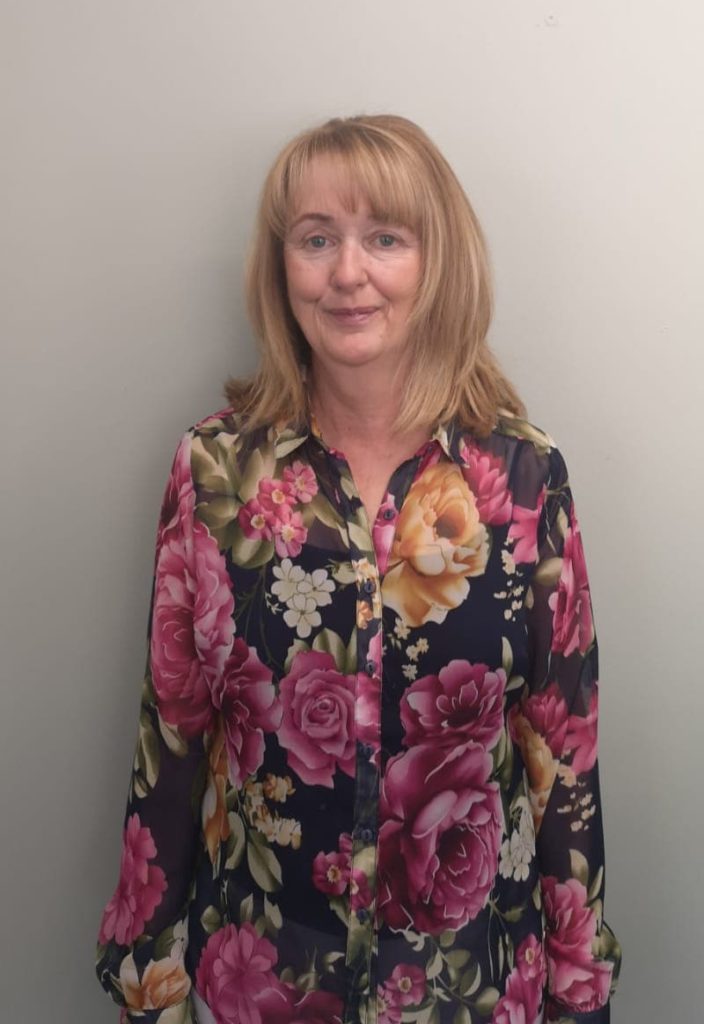 Mary Naugher-Kennedy has no connection to the fire service, other than the role they played in one of the worst days of her life, and the care and respect they showed to her in the aftermath.
Shane Naugher from Pomeroy, County Tyrone was just 18 years old when he was killed in a road traffic collision in Cookstown on 31 May 2009.
Shane's mother Mary was very grateful for the actions of firefighters from Cookstown and Dungannon stations and their actions at the scene, as well as the support she received in the days that followed.
Wanting to do something to say thank you, on the tenth anniversary of Shane's death, Mary organised a charity run / walk with the help of friends and family. The event raised over £8,600, an incredible amount for a rural village in Northern Ireland. It also raised a huge amount of awareness of the Charity, both among the fire personnel and public taking part, and the local press who followed Mary's efforts.
Since her son's passing, childcare assistant Mary has become a fierce advocate of road safety. She has also become a huge supporter of the Northern Ireland Fire and Rescue Service, as well as any Charity events being held in her area.
Jo-Anne Stovell, daughter of a retired firefighter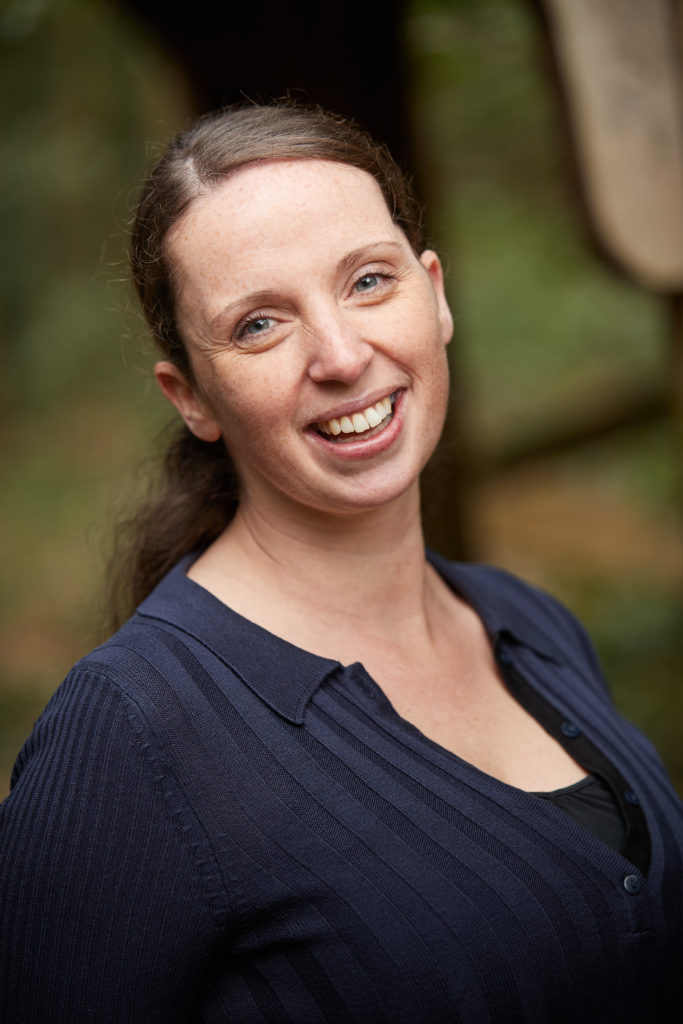 Jo Stovell has always loved the fire service and, by extension, The Fire Fighters Charity, seeing the support it offered to her Derbyshire firefighter dad, Bob, and his colleagues throughout their careers.
But when Bob was involved in a devastating motorcycle crash a year after retirement, which killed his wife (Jo's mum) and left him fighting for his life, Jo became a fierce supporter of the Charity, seeing the role it played in helping her beloved dad recover his life and learn to walk again.
Jo has pledged to leave half her estate to The Fire Fighters Charity in her will, an incredible gesture for someone so young. She has also organised a charity climb of Mount Kilimanjaro (which has been postponed after she broke her leg during training!) and she has bravely shared her story with the Charity, appearing on the cover of Shout magazine and becoming the face of much of our Gifts in Wills marketing materials.
Jo offered a unique insight into the impact trauma has on families, as well as those involved, and has been a fierce supporter and ambassador of the Charity ever since. She wasn't afraid to show her emotions during interviews and took herself out of her comfort zone to help promote her family's story, and the way they were supported.
Her family's story is well known among The Fire Fighters Charity, and is widely used in our promotional materials, shown to our supporters and potential beneficiaries. She continues to inspire other family members to speak about their own experiences of being supported, rather than always being the supporter.
Emma Hughes, daughter of a former Manchester firefighter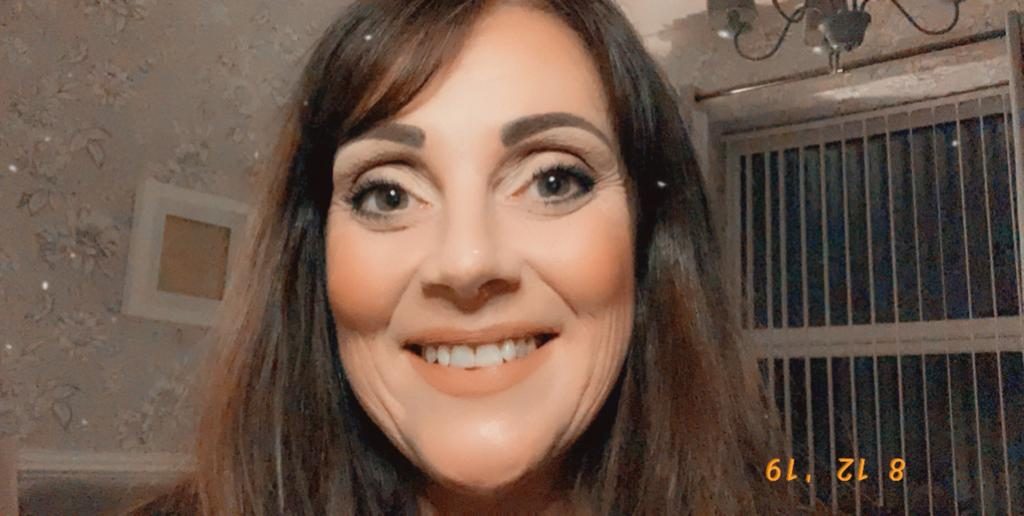 Emma Hughes' firefighter dad, Graham, was her hero. Since he passed away unexpectedly while on duty in 2003, the pride she felt in his role has never left her, and has instilled in her with a life-long desire to support the fire service. So much so, that she works tirelessly to help The Fire Fighters Charity in any way she can in her area.
Her efforts have contributed to thousands of pounds being raised in stations in her community over the years she has been involved, with Emma never afraid to get stuck in and help out. She's helped at car washes, spent hours on stalls in Sainsbury's promoting the Charity to the public, constantly supporting our service coordinator, as well as being involved in conversations with the Charity about the future of our volunteers.
She also speaks at pre-retirement talks in Greater Manchester, reminding people the Charity exists to support all serving and retired personnel. And Emma helps at a community retirement group, offering a social space for local retirees, where she is the perfect host.
Emma's work in the community means that we can stay in touch with beneficiaries as they move into retirement, many of whom may never have considered using our services, despite supporting us throughout their careers.
Emma is a great asset to The Fire Fighters Charity, despite being unable to benefit from our support herself. She is known for her kindness and compassion, the love she has for the fire service, and her desire to do everything she can to help the Charity and the people who rely on us.