Awarded to the retired member of our community who has demonstrated outstanding support of The Fire Fighters Charity during our nomination period, who has gone over and above the call of duty in the name of The Fire Fighters Charity, doing something truly exceptional and showing incredible dedication in the process.
Our nominees are as follows:
Michele Carter, Cambridgeshire FRS
Michele Carter has been raising funds for over 30 years, most recently by holding Charity Keep Fit classes in Cambridgeshire Fire and Rescue premises both before and following her retirement. She holds these exercise classes to raise funds for the Charity, donating all her earnings from keep-fitters to us, with around £20,000 coming to The Fire Fighters Charity from the hard work of fitness buffs in her care over the years.
Michele also donates her time as a Welfare Volunteer for the Charity, helping with home visits (before COVID) to enable beneficiaries to seek our support who may otherwise have struggled to do so. She has made a huge difference to the people she has helped over the many years she has spent in the volunteer role, each with their own story of recovery.
During her career and subsequent retirement, Michele has seen first-hand the support that friends, colleagues and beneficiaries have received from The Fire Fighters Charity, which is what continues to motivate her to ensure we can be there for future generations.
Joe Harkins, Scottish FRS
Joe Harkins has been supporting The Fire Fighters Charity for over 40 years, ever since joining the then-Strathclyde Fire Service in 1979. Throughout his career, he lost neither his respect for his colleagues nor his desire to help them by throwing himself into every challenge he could in the name of the Charity.
Whether it's sponsored walks, ladder climbs, Burns Suppers, St Andrew's Nights, pre-retirement talks, Gullane trainee courses, open days, can collections (even raising £750 through a collection at his first wife's funeral), Joe never lets an opportunity slide for fundraising, even taking part in the Tunnel to Towers fundraiser while on his honeymoon with Barbara (who says she's the only person to have been on honeymoon with 30,000 firefighters).
He has been a station rep and Welfare volunteer. He has been instrumental in encouraging regular donations among fire and rescue personnel, influencing the Scotland Regional Committee in its support for the Charity. He promotes the Charity wherever and whenever he can (recently photographed throughout a cruise round Argentina sporting his Charity Tshirt), doing whatever he can to raise our profile.
Joe's introduction to the Charity and absolute knowledge of how our services have developed over the years make a fantastic ambassador. The difference he has made to the Charity is huge, not just in Scotland, with tens of thousands of pounds coming our way thanks at least in part to his efforts.
His love for the Fire Service and his peers gives him full confidence in the Charity and all he promotes. Since the moment he first learned about us, his heart has always been supporting us.
Alan Gibson, County Durham and Darlington FRS
Alan was heavily involved in the Charity during his 30-year career and since retiring in 2009 has dedicated a huge amount of time and effort to continuing to drive the aims and objectives of the Charity forward.
Alan has benefitted from the Charity's services himself and although he already contributed to the Charity as a regular giver, if asked he would tell you he likes to give back and thank the Charity for the support he has received, as well as friends and colleagues.
Alan plays a leading role at all service and regional Charity meetings and constantly comes up with new and innovative ways for fundraising ideas. As an example, Alan linked in with Durham Bid to ensure the Charity could benefit from the Fire and Ice Festival in Durham City one year. He persuaded the organisers to have an ice sculpture in the shape of a firefighter, before spending the entire festival stood next to it asking for donations and explaining the work of the Charity to the public. This is just one of many examples of his dedication to our cause, always heavily involved behind the scenes. Whenever there is an event in Durham, he is there, even driving home early from holidays to help out.
He also personally speaks to new recruits and apprentices during initial training courses, introducing them to the Charity and encouraging them to become regular donors, as well as setting each cohort its own fundraising challenge, raising thousands of pounds over the last decade.
Alan uses his own story to inspire the next generation of Charity supporters, explaining the work of the Charity and our constant presence to all members of the fire family throughout their lives. He is extremely well respected across the North East, seen at all times as one of the Charity's finest ambassadors.
Violet Davidson, Scottish FRS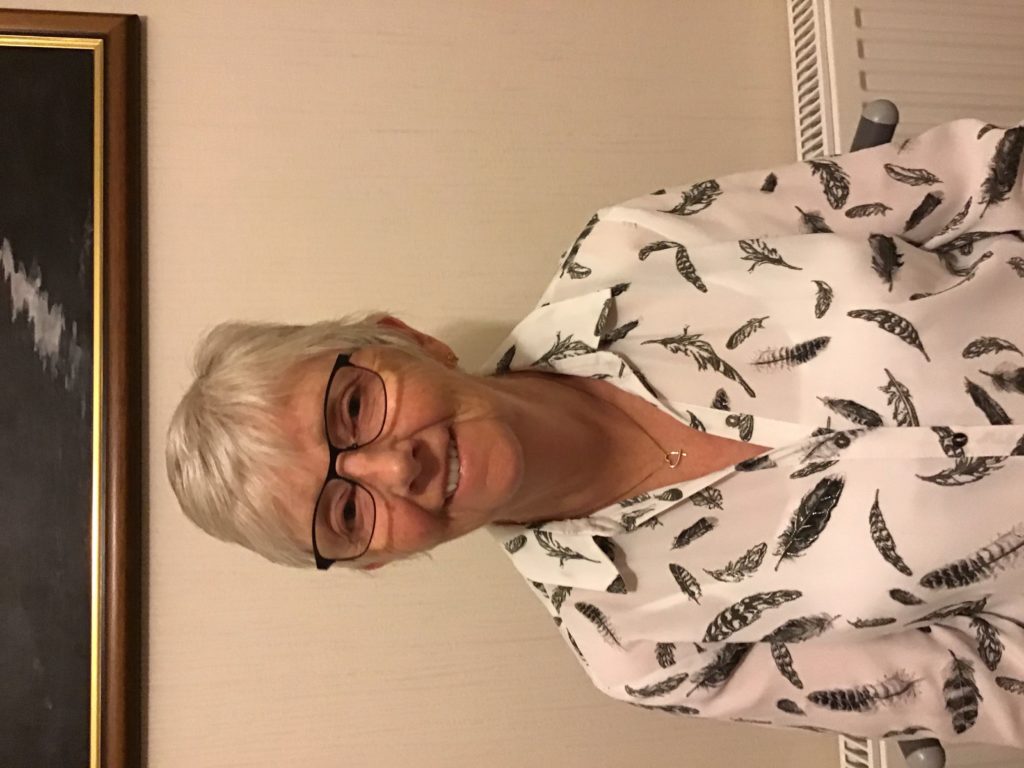 Violet Davidson joined her non-uniformed role with then-Grampian FRS nearly 30 years ago, and from the outset was a committed, valued and loyal supporter of the Charity, working diligently to promote us and fundraise in the Highlands and Aberdeenshire.
For Violet, our Charity has always been the one she makes every effort to support, and brings everyone along with her as well. A respected member of her fire and local community, Violet often signposts people towards our services when she recognises their need, never wavering in her believe in the support we can offer people.
She is also a fierce fundraiser, spending years organising car washes, refreshments and collections, banking all money herself (which she used to have to do by carrying bags of coins on a rural bus to Aberdeen, a problem which has thankfully now been solved). She also supports her local Fire Cadets with their fundraising, acting as their Treasurer to helping with arrangements. And she uses her local Inner Wheel connections to ensure a never-ending supply of volunteers and home-baked goodies where needed.
With no official key reps in the Highlands, the relationship Violet has nourished with our local fundraiser has been invaluable, helping with necessary licenses and administration and following up with local volunteers and other reps. She is also very passionate about encouraging people to make use of our recycling banks, which she promotes locally in the community.
Violet is unassuming in her efforts, not looking for thanks or gratitude. But it is this very fact that makes her so deserving of this recognition.