A team of London firefighters is set to be taking part in the Red Bull Soapbox race at Alexandra Palace on Sunday 7 July in a converted bobsleigh, all to raise money for The Fire Fighters Charity.
'Hot Runnings' started life as a Team GB bobsleigh, the first of its kind to take part in the event. And it's all thanks to Croydon firefighter Peter 'Peet' Boxhall.
"I took part in the event two years ago, and thought it would be fun to do it again and raise money for The Fire Fighters Charity," says Peet. "I've been supported by the Charity myself, after I injured my back in a snowboarding accident. I ignored the pain and took part in the London Marathon to raise money for a different charity, and managed to push out three discs in my spine. I was in agony and couldn't walk further than 100m. I thought my fire career was over, but I applied to the Charity for help. They offered me two visits to Marine Court and within my first week I was up and walking again, it was amazing, and as a result, I would do anything for the Charity to say thank you. Other members of the team have also been supported by the Charity, so we thought it would be a great thing to do."
The annual event invites teams to race homemade soapbox vehicles down a course, fuelled by 'nothing but sheer courage and the force of gravity'. Racers are judged for their speed, creativity and showmanship.
Unable to get back to sleep one morning, Peet found himself thinking how to combine his love of the fire and rescue service with the judging criteria. He was thinking about the iconic Disney film, Cool Runnings that depicted the Jamaican national bobsleigh team's attempts to enter the 1988 Winter Olympics when inspiration struck.
"I thought, well, there's already a Cool Runnings, but there isn't a Hot Runnings," says Peet. "As firefighters, we're constantly dealing with heat, so I thought it made sense. I wrote to the Team GB bobsleigh team and miraculously, they had an old bobsleigh they could give us!"
Peet, who will be joined on the day with three fellow Croydon Borough firefighters, has spent the last few weeks converting the old bobsleigh into a soapbox, trying to reduce its weight to fit within the strict criteria.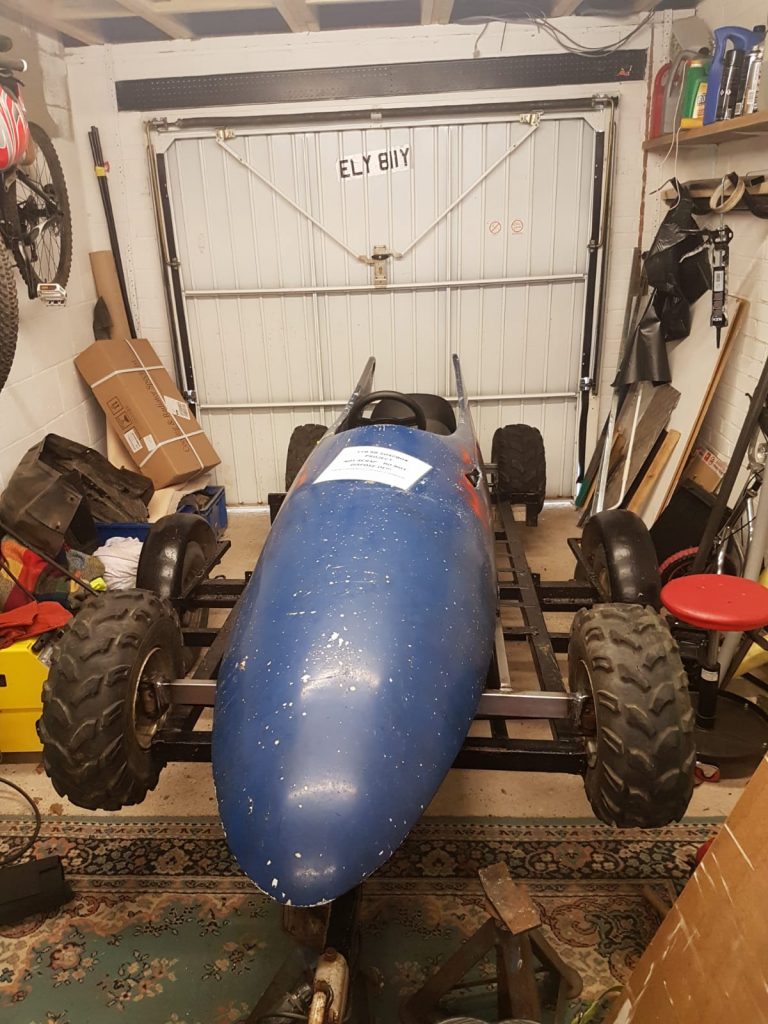 "I don't think I really appreciated just how heavy a bobsleigh is," he says. "I thought it would be lightweight to travel fast, but it weighs over 250kg! Considering your soapbox isn't allowed to weigh more than 80kg, we had to take a lot of! I've chucked away most of the original kit and just kept the shell, which has been sprayed by the London Fire Brigade in fire engine red. We've also been given original blue lights and a two-tone for some neenaws, to give it that authentic engine feel. When it's finished, it's going to look a million dollars."
The team's fundraising page is still open, so if you'd like to help them reach their total, visit their JustGiving page.