A beneficiary's employers have made an incredible gesture to the Charity after she received support last year following an accident at home.
Lynn Iredale had always known about the Charity's support, as her husband, Sam, was a retained firefighter with Cumbria Fire and Rescue Service for 30 years. While they had regularly donated money through his career, they never thought they'd need support themselves.
However, when Lynn suffered a horrendous fall at home in May last year, she says the Charity has since helped her get back on her feet with video calls and a stay at our centre, Jubilee House.
As a way of saying thank you, Lynn – who works for Cumbria Health on Call (CHoC) – applied to her workplace's Enterprise Fund and was offered £500 to donate to Jubilee House.
Here, she recalls her experience and why the donation means so much to her:
Lynn says: "It was last May, we were doing our garage up and doing the top floor. I was putting some pieces of wood down and stepped off, falling and hitting the stairs before falling to the bottom. I broke my back, fractured my skull, had multiple other fractures, punctured my lung… I can't remember a thing. I was unconscious and they had to put me into an induced coma for five days.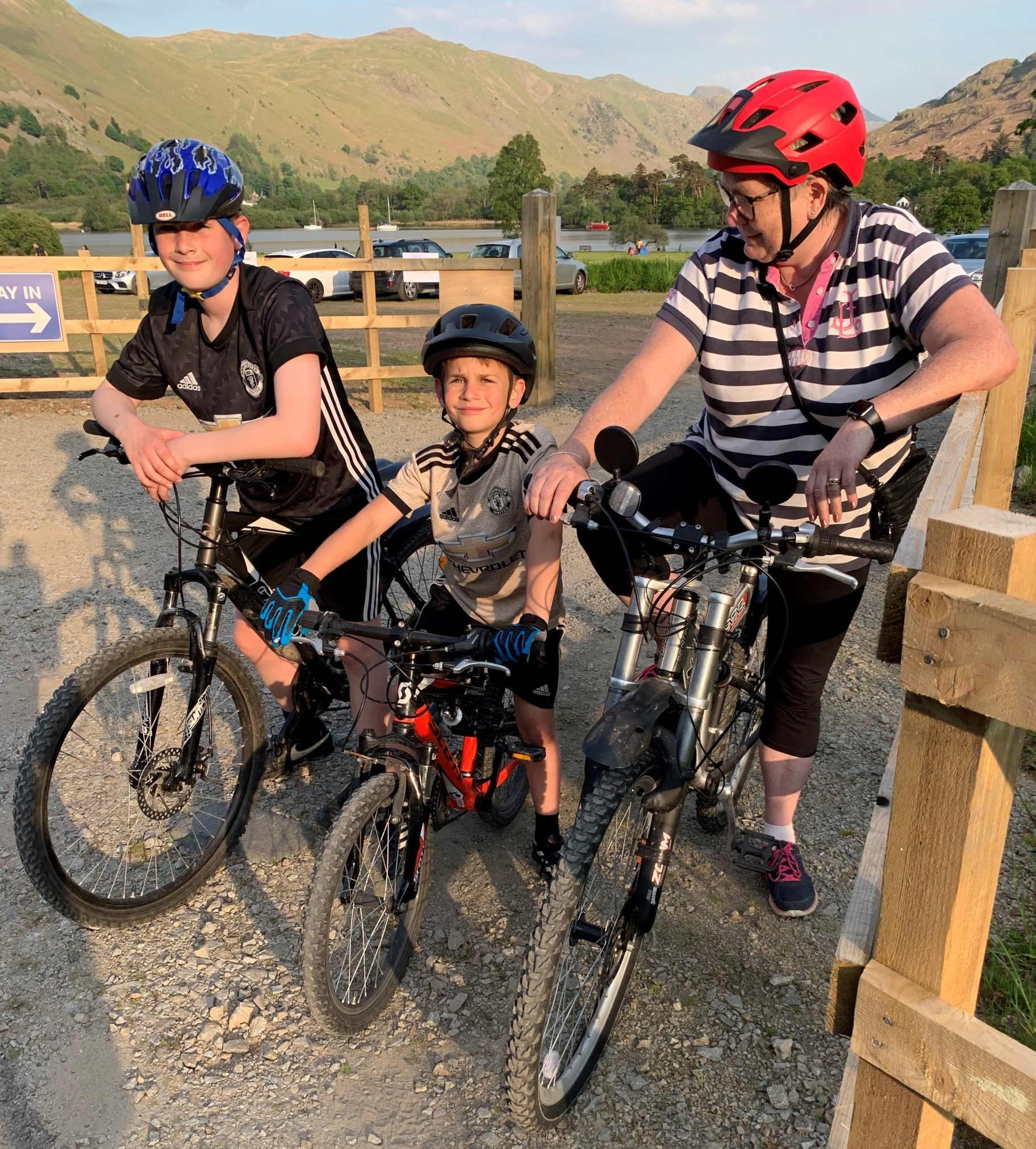 I was in hospital for around three weeks overall. I had to learn to walk, to talk, everything, all over again. I managed to get my speech back fairly quickly – I'm always talking! – but I'm still walking with a stick now. I couldn't remember a thing about it, it was horrendous if I'm honest.
I'm still not fully fit now, but I'm getting there – with help from the Charity. We reached out and I initially had digital support over video calls, getting a few exercises at home. Then they got me into Jubilee for a week last year which was brilliant.
We did a lot of physio and a lot of work in the hydro pool. All the classes on stress management and eating healthily were great too, it affected everything for me. The accident was life-changing.
I was off work for six months, which was a really long time for me. CHOC has an Enterprise Fund which is open to all staff and if we'd like to get some money for a Charity we can apply. I put in for it for Jubilee House and they awarded £500.
It's amazing for me to be able to give something back to the people that helped me so much. I'd encourage anyone to get in touch with the Charity if they need support. I'm really indebted to them."
So, to Lynn and Cumbria Health on Call, a huge thank you for this incredible donation.