Families have had to push their imaginations to the limit to keep kids occupied over the last year amid months of lockdown and tight restrictions. But as normality makes a slow return, why not make the most of our newfound freedom this May bank holiday?
With summer right around the corner, there are endless activities you could try out to enjoy some quality time with those closest to you – from adventure courses to cinema trips and bike rides.
We've gathered a few ideas to get you started…
Bike rides
It may seem simple, but there's often nothing better than jumping on a bike – whether you own one, or rent it for the day – and spending a day in the countryside.
Why not pack up a picnic and take it along for the ride, stopping along the way to (hopefully) enjoy some sun and sights. Not only does it help the whole family get active, but it also brings everyone together – away from screens – and pushes you to go further than you would on foot.
The benefits of activity are not just physical. Yes, they contribute to our fitness, strength and stamina among many other things, but they also have an extremely positive effect on our mental health as well. When you exercise, your body releases endorphins, a feel-good hormone that makes a hugely positive impact on your overall sense of wellbeing.
Get creative in the kitchen
If you're stuck inside on a rainy day this Half Term, then why not test out your culinary skills in the kitchen with the kids?
We recently launched our fundraising campaign, Brew With A Crew, in partnership with Typhoo, and to celebrate we shared some of Great British Bake Off star and firefighter Mat Riley's most popular recipes for cakes and biscuits, to go alongside your cup of tea.
Try some of them out, or dig out your own recipes – and be sure to share photos of the finished results with us!
Sit back, relax and enjoy the magic of cinema
The last year has seen some incredible spins on the classic cinema experience, whether you've set up your own dark room at home – complete with homemade popcorn – or even positioned screens outside to add some excitement to a movie marathon.
But the good news is cinemas are back – so what better time to plan an outing to see that film you've been looking forward to?
Top titles set to air over Half Term in cinemas across the UK include Peter Rabbit 2, Cruella, A Quiet Place Part II (strictly for adults!), Godzilla vs Kong, Nomadland, Raya and The Last Dragon and many more. Check your local cinema's website to see what's airing at your local screen – and remember to follow government guidelines for your area.
Outdoor adventures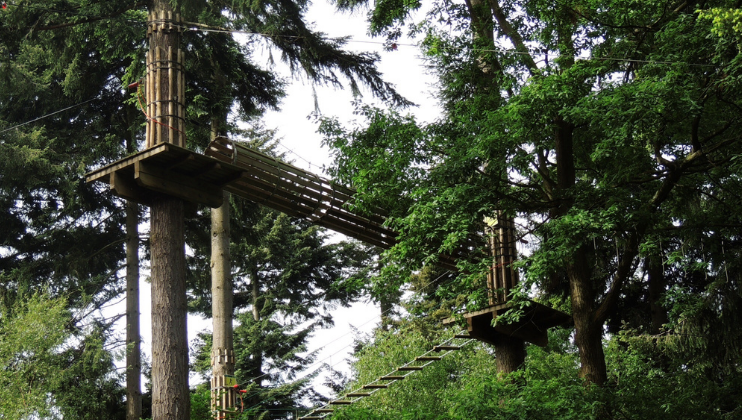 There are plenty of outdoor activities on offer if you fancy something a bit different this Half Term.
Go Ape is a treetop adventure course offering families the chance to push their limits with a series of difficult courses, as well as brave a number of sky-high ziplines over the trees. They have locations right across the country, so check out their homepage to see if there's one near you.
If your kids (or you!) fancy getting close up to animals, there are also several safari parks across the UK. You can find out more about some of them here. You could also try out a wildlife walk or break with UK Wildlife Safaris.
Depending where you live, there could be mountaineering courses, water-based activities or hikes closer than you think, so have a scour online to see if there's something the whole family will enjoy within driving distance – ensuring you stick to government guidelines in your area throughout.
Visit museums and galleries
#TateIsOpen! We shell see you soon. ?

Henri Matisse's The Snail 1953, welcoming visitors back to Tate Modern. © Succession Henri Matisse/DACS 2021. https://t.co/lNY3elGdYM pic.twitter.com/d10rtmzYIq

— Tate (@Tate) May 18, 2021
Some of the most famous museums and galleries opened their virtual doors to us to enjoy their contents from the comfort of our own home over the pandemic. Now, however, they're opening again for real – so why not enjoy a trip out to see some of your favourite artists' works?
Scavenger hunt
As restrictions continue to ease there are more opportunities to soak up the great outdoors and all it has to offer – so why not try our scavenger hunt? It's a fantastic way to enjoy something fun as a group, no matter what your age.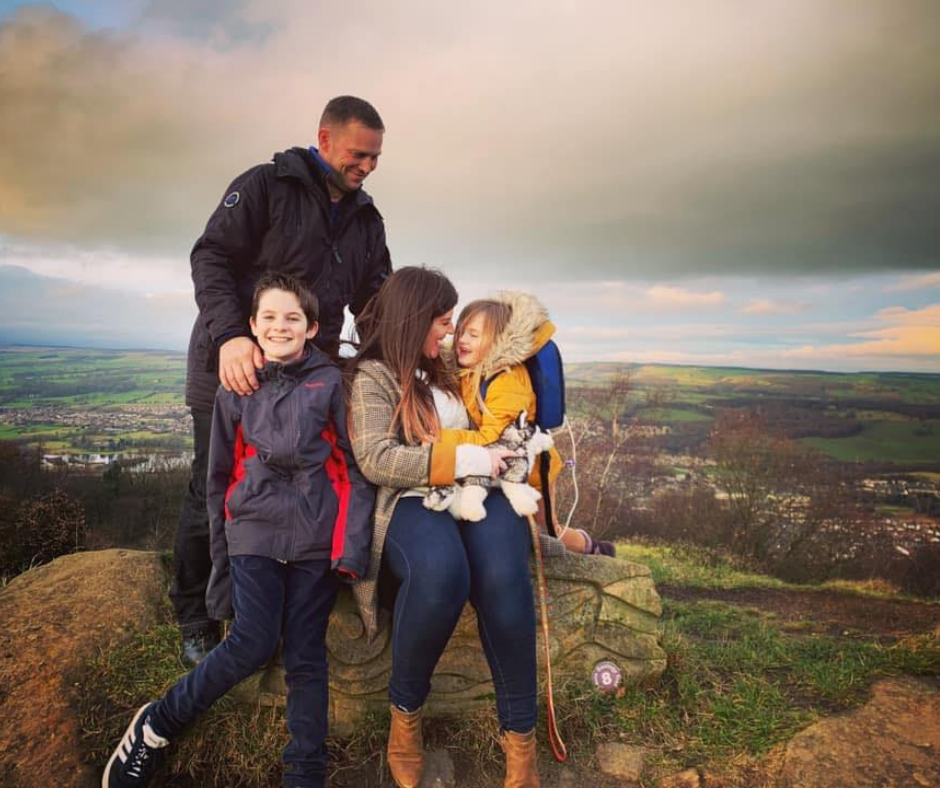 "We are very pleased to share our outdoor family scavenger hunt PDF," says Nursing Services Lead Kath Savage. "We encourage you to get moving as a family and take some time away from your screens to be a little bit more mindful of your surroundings."
Find the list via the button below, which you can either print off or take a screenshot of on your phone, then see how many you can spot. You don't have to capture them all in one day, why not spread them out over the week? And maybe you could take photographs of everything on the list, so you can keep track of what you've seen so far.
We'd love to see a photo of your household taking part, so send us your best snap to marketing@firefighterscharity.org.uk or tag us online and we could share it on our social media channels to encourage other families to get involved.
Please ensure you always adhere to government guidelines for your area.
Blaze colouring sheet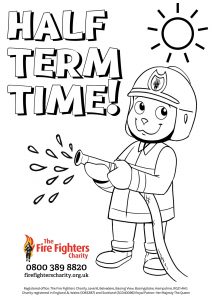 Like most of the UK, Blaze the bear is ready to soak up some sunshine this Half Term – all being well! We've prepared a special Half Term colouring sheet to keep the kids occupied. Remember to share your finished results with us by emailing  marketing@firefighterscharity.org.uk or tagging us on social media.
Everyone's favourite fire engine is also available to print off and colour in. Find a Neenaw colouring-in sheet here.
Enjoy!