In this year like no other, we wanted to take a moment to celebrate all that you have achieved in our name, as well as bring you some tips for festive wellbeing during the holiday season, as part of our Charity Advent Calendar 2020.
Here's what has been behind each door so far:
Behind door number one was the first of our Fire Family Challenge Heroes, featuring LFB and West Sussex firefighter Dave Mayfield. When he found out his mum only had months to live after receiving a terminal cancer diagnosis, the family set out to create a bucket list for the time they had left together, which included fundraising for our Charity. Read their story here.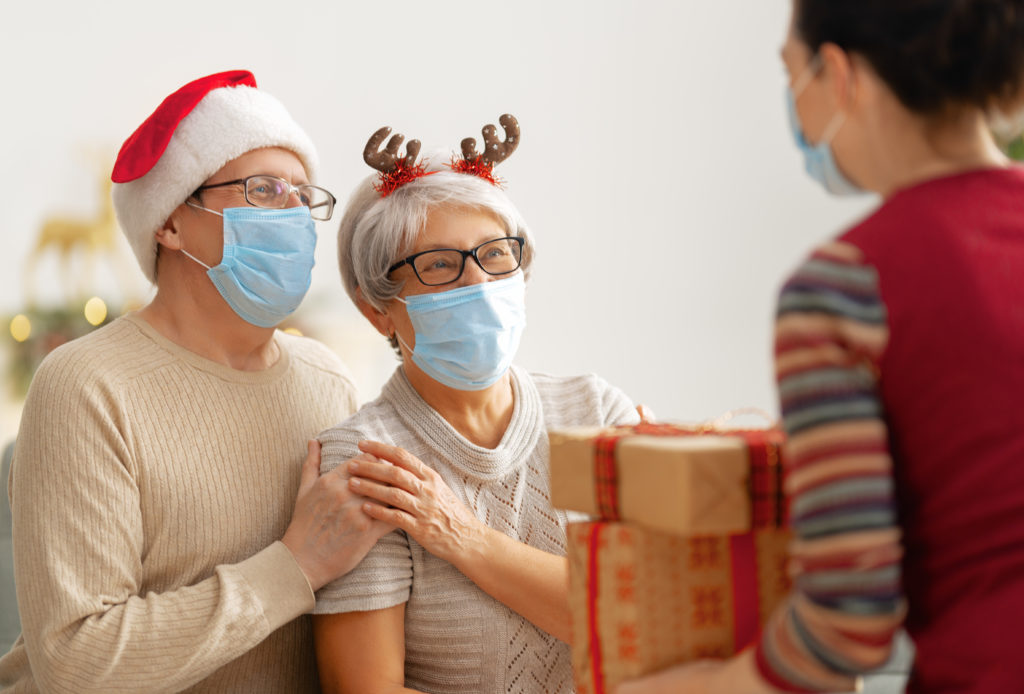 This time of year is all about peace on earth and goodwill to each other. If there was ever a year we could do with some kindness to each other and to ourselves, it's 2020. For door number two, Welfare Services Lead Carrie Pearce shares some steps we can all take to make the world just that little bit nicer this holiday season. Read more here.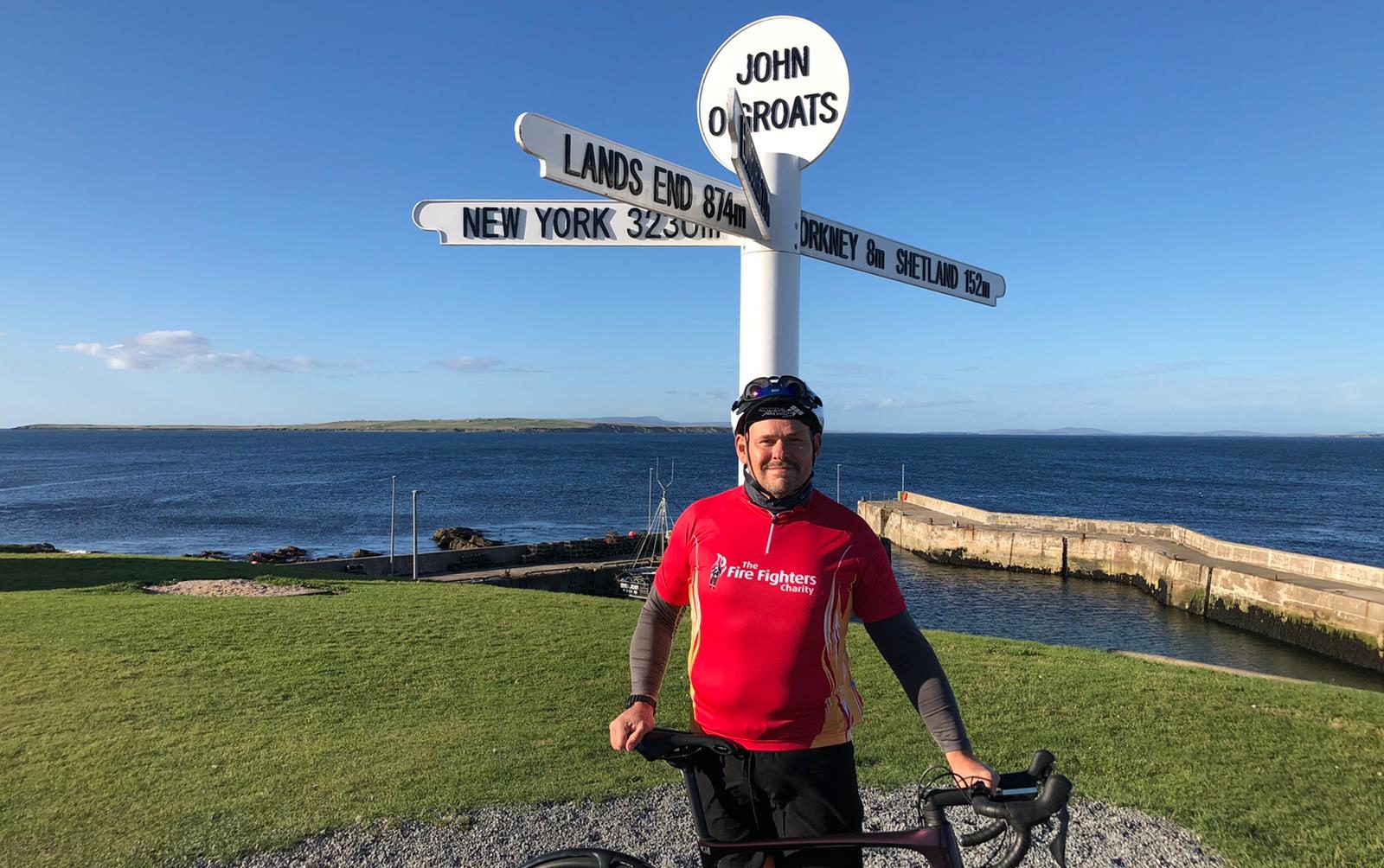 In the second of our Fire Family Challenge Heroes, we meet former LFB and North Yorks firefighter Stuart Rye, who was the face behind door number three. Recently-retired, Stuart cycled the four compass points of mainland Britain for his Fire Family Challenge. And it made him reflect on his own journey with mental health, realising that as long as he keeps focusing on the road in front of him, he can handle any obstacles in his path. Read his story here


Behind door number four of our advent calendar was the opportunity to give a life-changing gift to someone you care about by donating to The Fire Fighters Charity in their name, as part of our Secret Santa. Find printable posters and social media graphics, plus we talk to Income Generation and Engagement Manager Kate Griffiths about why people's support has never been more important. Read more here.
5 December: Stoke-on-Trent Christmas market 
For door number five of our advent calendar, we took a nostalgic trip down days gone by, when we could still meet indoors and the phrase 'social distancing' didn't exist yet. Our fundraising events may not have been able to be held in the way we would usually, but that doesn't stop us celebrating the spirit of our volunteers, featuring this film we shot last year at the Stokey Christmas Market.
What started as a bit of a joke to annoy his wife led to retired Worcester firefighter Dave Hunt raising £2,650 with an asymmetrical head and beard shave for his Fire Family Challenge, which he kept up for six weeks. For this, we applaud him, and feature him behind door number six of our advent calendar. Read his brilliant story here. 
Considering the year we've all had, it's no wonder that many of us are feeling a little more stressed or anxious than usual. But these feelings can cause our drinking to creep up, which can have both physical and psychological consequences. For door number seven of our advent calendar is some important wellbeing advice around how to spot the signs of alcohol addiction and to understand the effect too much drink can have on your wellbeing. Read more here.
Retained Warwickshire firefighter Alison Insley is our next Fire Family Challenge Hero and appears behind door number eight. She cycled 25 miles a day every day for 25 days, but what started as a fundraising mission, quickly became something that injected some much-needed community spirit into all ages of her neighbourhood. Read her story here.
Our unsung heroes across the country will be continuing to provide care to loved ones throughout the festive period. Are you one of them? Continuing our commitment to make carers visible, Nursing Services Lead Kath Savage is here to offer some support to anyone caring for another at Christmas for door number nine of our advent. Read more here.
A lovely story awaits anyone opening door number ten of our advent calendar. Nine-year-old Teresa Byron decided to take on her own fundraising challenge to say thanks for the support her mum, Daisy, received when she came to the Charity after being medically retired from her 15-year career as an operational firefighter. Read their story here.
Whether it's as part of a choir or just joining in with your favourite music, singing has significant benefits for our mental and physical health. Don't believe us? Try joining in with The Fire Tones cover of a Christmas classic and see how it makes you feel. For door number 11 of our advent, here to explain why singing is so good for us is Psychological Therapist Kim Fry. Read more here.
Behind door number 12 is a reminder of why your support is so important to us, filmed last Christmas. Scottish firefighter Alistair McNab sought support from the Charity when a long-term physical health condition impacted his mental health, and he came to Jubilee House for help with both, after trying to take his own life. But what he did not mention to anyone was that he'd also been made homeless because of his changing circumstances, and he was living in his mum's shed, where he spent Christmas 2018. Luckily, after a conversation with our Welfare Caseworkers, we managed to help him secure housing and also gave him vouchers to help him furnish his own flat, where he happily spent Christmas last year. He has also become a brilliant fundraiser after receiving our help.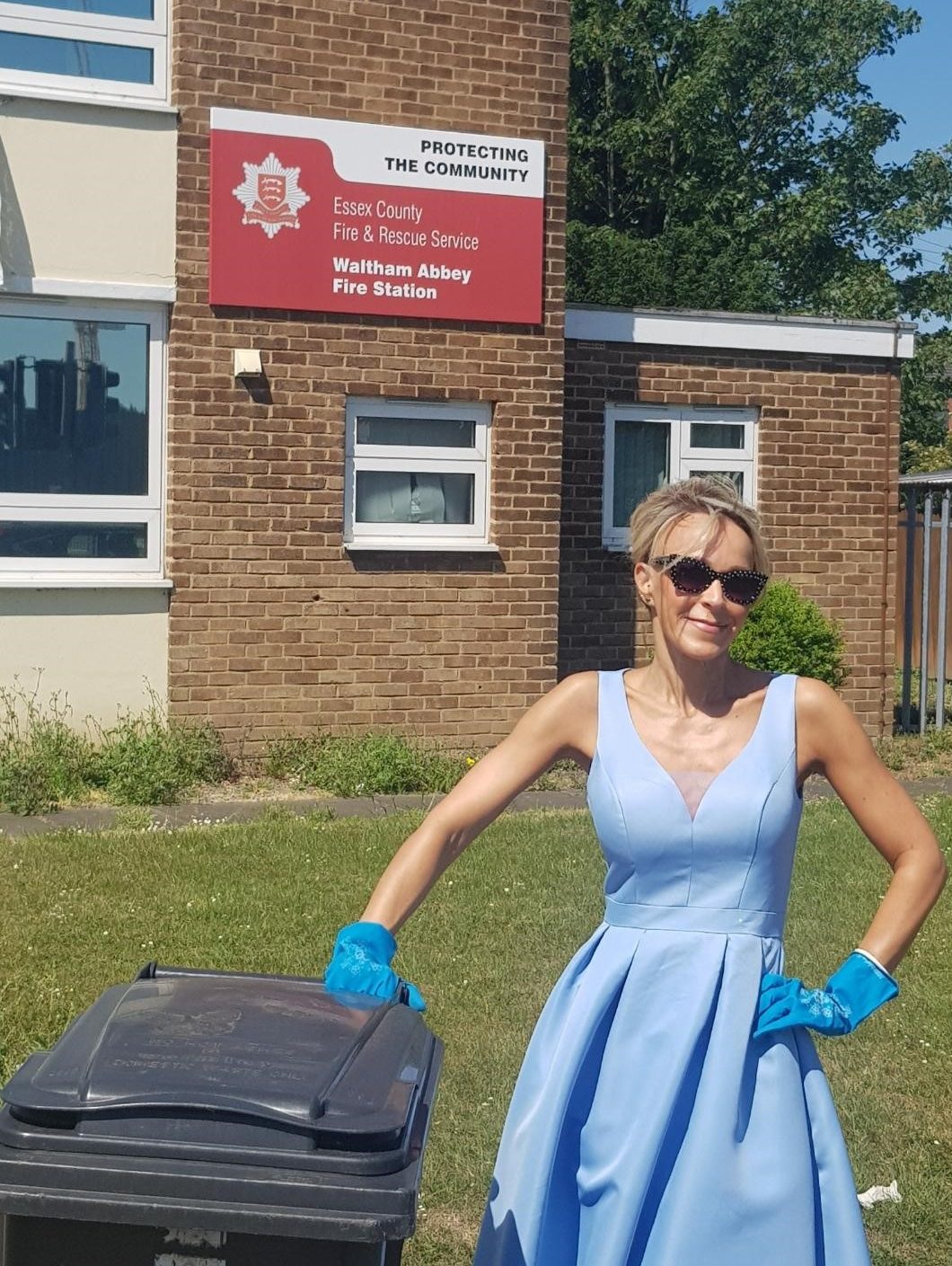 It may be unlucky for some, but door number 13 is certainly not the case for our next Fire Family Challenge Hero, Nicola Matthews. She has no connection to the fire service, but when she decided to do some fundraising for keyworkers during lockdown, it was The Fire Fighters Charity she wanted to benefit from her ballgown wheelie bin push. Read her story here.
Even without the restrictions imposed because of the coronavirus, Christmas can be a difficult time for many people. But the number of people expecting to spend the festive season alone has doubled this year compared to last. So if you're looking at a Christmas spent alone, behind door number 14 are some tips to help you cope. Read more here.
We hope these pics put a smile on everyone's face ?❤️ Here is our North East boxing section who took part in the Santa Dash ??‍♂️ at Roker Beach yesterday in aid of the Firefighters Charity ?‍? along with representatives from @Tyne_Wear_FRS to! Well done everyone? #NotJustFires pic.twitter.com/n2vxKCYHWG

— County Durham & Darlington Fire & Rescue Service (@CDDFRS) December 14, 2020
Starting the ten-day countdown to Christmas comes a round-up of our first ever Santa Dash behind door number 15. A massive thank you to all the incredible Dashing Santas across the country who gave their time to run or walk their own distance in support of our Charity on Sunday 13 December. Read more here.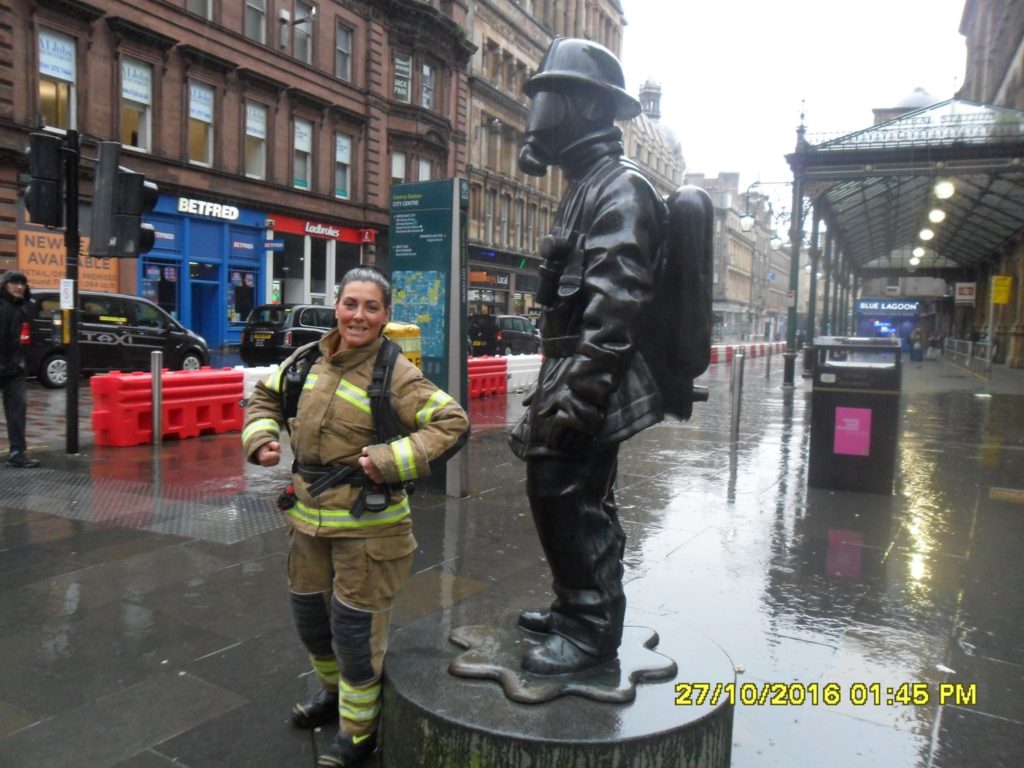 For door number 16 we're heading to Glasgow to meet our latest Fire Family Challenge Hero Kayleigh McInnes. Unable to fundraise with the rest of her new recruits due to the pandemic, Kayleigh McInnes decided to do a sponsored walk around Glasgow's fire heritage trail, joined by her dad and fellow member of the fire family, Eddie. Read their story here.
Behind door number 17 comes a festive surprise for keyworkers. The London Palladium held a special event for keyworkers on Friday 11 December, hosted by The National Lottery and attended by The Duke and Duchess of Cambridge and their children. And two of families who have benefitted from the support of our Welfare Services team were there. Read more here.
Christmas is a time to treat yourself and your loved ones. But did you know that studies have shown the average person gains 1kg in weight over the festive period? While there is of course no shame in enjoying the odd indulgence over the next few weeks, just remember, everything in moderation. For door number 18, Senior Exercise Therapist Kelly shares her ten top tips for keeping on top of your nutrition while still having a festive time. Read more here.
19 December: Dave Shaw and Shona Mellon
Behind door number 19 of our advent calendar is a reminder of why your support is so important to us and the people who turn to us for help. We'd like to introduce you to Dave, Shona, Isla and Oliver, who we filmed last Christmas, to hear how they've benefitted from the help of our Welfare team. Isla, has autism and complex physical health needs that bring with them a unique set of challenges (as well as a unique set of joys). It took things reaching breaking point for the family to reach out for help, but since doing so they've not looked back.
We're nearly at the big day! With a few days left to go, our Chief Executive Dr Jill Tolfrey reflects on that has happened in this extraordinary year, and wishes you all a very happy and safe festive season. Read her open Christmas card here.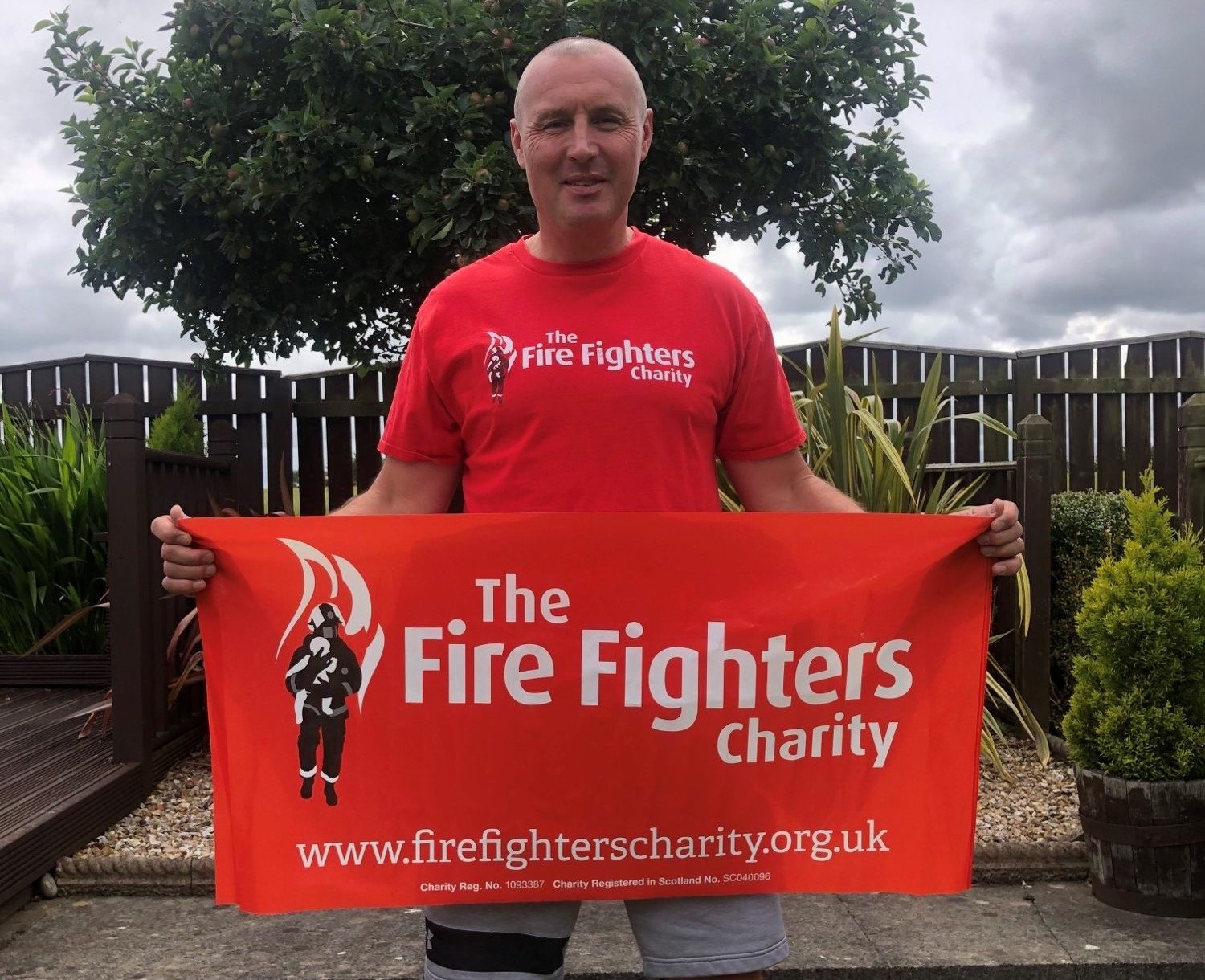 Durham firefighter Paul Bainbridge is nine months into his fundraising challenge of running three miles every day, both to raise money and awareness for the positive impact exercise has on mental health. And he hasn't missed a day yet. Read his story here
With only a few days left of 2020, we invite you to reflect on the things you've been grateful for during this year like no other. Psychological Therapist Izi Dragonetti shares her own feelings of gratitude, and explains why doing so is good for our mental wellbeing.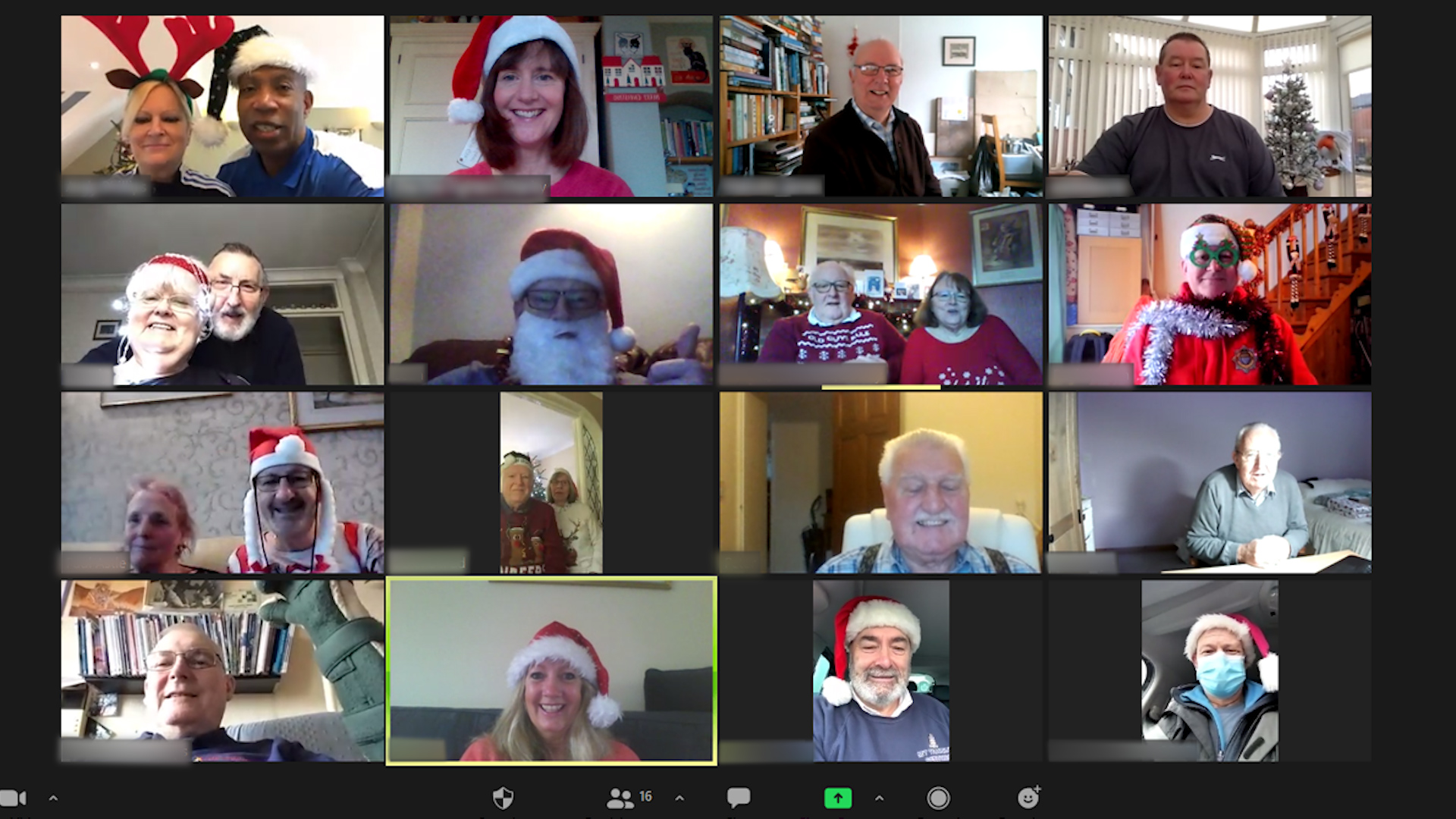 Our nation-wide digital Living Well Groups have grown in number over the last year, offering a much-needed place to socialise and discuss wellbeing matters with fellow retirees. We speak to some of the people for whom the groups have become an unexpected lifeline. Read more here.
It's one thing to top the league for the highest amount earned by an individual so far during The Fire Family Challenge. It's another thing altogether to do so while in the middle of treatment for aggressive bone marrow cancer. But this is precisely what David Kerr did. Scottish firefighter David and his wife, Karen, turned a negative into a positive to say thank you to the Charity for the support we showed them during the toughest months of their lives. Read their incredible story here.
25 December: Thank you for supporting us
You don't need us to tell you what a challenging year it has been, but the support you have shown us over the last 12 months has been, quite frankly, astonishing. Despite the uncertainties thrown up by the pandemic, you have rallied behind us and helped us try to reduce the impact on our income so we can continue to be there for the UK's fire family. For this, we will be eternally grateful. Here's our Chair of the Board of Trustees, Paul Fuller, as well as some of our employees, who have something they would like to say to you…