Just because the London Marathon has been postponed until the autumn, doesn't mean it's too early to be celebrating the amazing runners pushing themselves to the limit in our name. So it may not be taking place when it was due to, but on this day that it should have been, we're still paying tribute to those people who've been working tirelessly in their fundraising and training in preparation for the big day… which will now be in October… hopefully.
Don't forget, our runners have now trained twice and had to adapt their training to take place over the summer, instead of the winter, not to mention having to pick themselves up again after the disappointment of the postponement. We think you're all absolute heroes for taking on this super-human feat in our name.
Just before we meet them, we just wanted to remind you of something. Every year our amazing supporters, donors and fundraisers come together to raise the £10m we need to operate our services in support of the entire UK fire services community.
This year, however, the coronavirus pandemic has brought our traditional fundraising to a halt, with the cancellation or postponement of countless events and challenges. Furthermore, the Charity does not meet the criteria outlined by Government in regards to grant support.
In all, we estimate that we may raise only around 50% of our usual fundraising income during this period, which means that we may have to curtail our ambitions and plans for the future, unless we can find an alternate way to raise that income.
If you can afford to donate, we would be extremely grateful to you. Whether you choose to make a contribution to our amazing marathon runners' JustGiving pages or you'd prefer to donate directly to the Charity, we'd really appreciate it.
Make a donation
So without further ado, let us introduce you to the London Marathon Fire Fighters Charity Class of 2020!
Rich Green and Matt Hooper, Hampshire FRS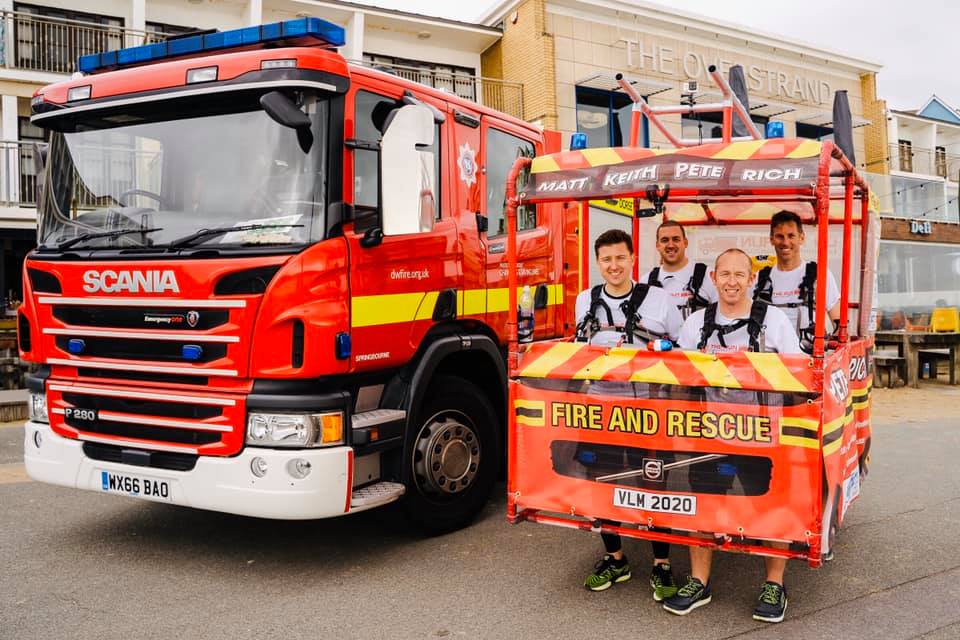 "Along with two other firefighters from White Watch in St Mary's Southampton, we will be running the Marathon inside a mini fire engine that we've constructed out of plastic piping and canvas.
We're raising funds for The Fire Fighters Charity, Parkinsons UK and JDRS. We'll be running two by two in the engine, which also has a blue light and siren; we thought if we were going to do to the Marathon, we might as well do it properly!"
Scott Jones, Kent FRS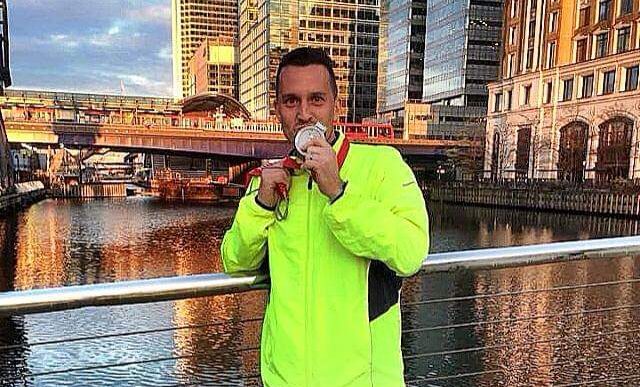 "I'm a serving Crew Manager with Kent Fire and Rescue. While I've never had to use the Charity's services so far in my 16 years (and fingers crossed I won't have to!) I have many friends and colleagues who have done, who all say how fantastic the Charity is and how much they've benefited from it when recovering from illness or injury.
My fundraising is going great so far. I've had a golf day, food and drinks stall at an open day and have big plans for one final fundraiser to help me reach my goal. My training had been hampered by an injury but I'm on the road to recovery and feel positive. I completed the London Marathon in 2014 and 2015 so I'm really looking forward to running it again, this time with a Fire Fighters Charity vest on!"
Phil Bant, Staffordshire FRS
"I work as a Safe and Well Technician for the Central Prevent and Protect Dept in Staffordshire FRS, so I chose the Charity to fundraise because I want to support the tremendous work you do for the fire service. Fundraising is going great, I've done bucket collections dressed as Blaze Bear, sponsored spin classes dressed as Superman (who I'm going to be running the Marathon as) and lots of generous donations from family, friends and colleagues.
Training has been going well, but I've been struggling with a foot injury that is impacting how I train, so I'm supplementing road running with swimming, gym and cardiovascular workouts. I'm nervous but excited for the Marathon itself. Nervous because it's been eight years since I last ran it and now I have this injury to contend with. But I'm excited because it's an amazing thing to be part of."
Suzanne Connolly, Hampshire FRS
"My fiancé, Steve, is a wholetime firefighter at Havant. He and I met in 2016 while he was running 20 marathons in a year for different charities, including The Fire Fighters Charity, as he'd received help from them a few times. Since meeting him, I have been supported at Harcombe House myself and wanted to give something back for the amazing services I received. I can never thank the Charity enough for the help they gave me, but running the London Marathon is one way to thank you.
Training is going well and I'm so far doing well at sticking to my plan and very grateful to everyone who has donated so far. I can't wait for the London Marathon! I'm just honoured to have been chosen to run on behalf of The Fire Fighters Charity and to help them continue to do the essential work they do for the fire service family."
Donate to Suzanne's fundraising
Scott McGregor, Kilmarnock, Scottish FRS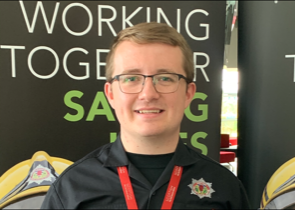 "I joined Scottish Fire and Rescue Service in April 2014 as a retained firefighter at Stewarton Fire Station. I chose to raise money for The Fire Fighters Charity because I know of people who have used the services offered and how well it affected them and their family. I have fundraised before for the Charity through the annual car wash on station.
Fundraising is going really well and I am currently on course to achieve my target of £2000, but training is beginning to get tough as I increase the mileage. I am running 14 miles a week on my long runs, the furthest I have ever ran ! I am nervous but excited for the upcoming marathon and cannot wait to experience the motions and atmosphere on the day."
Matt Pendlebury, Lancashire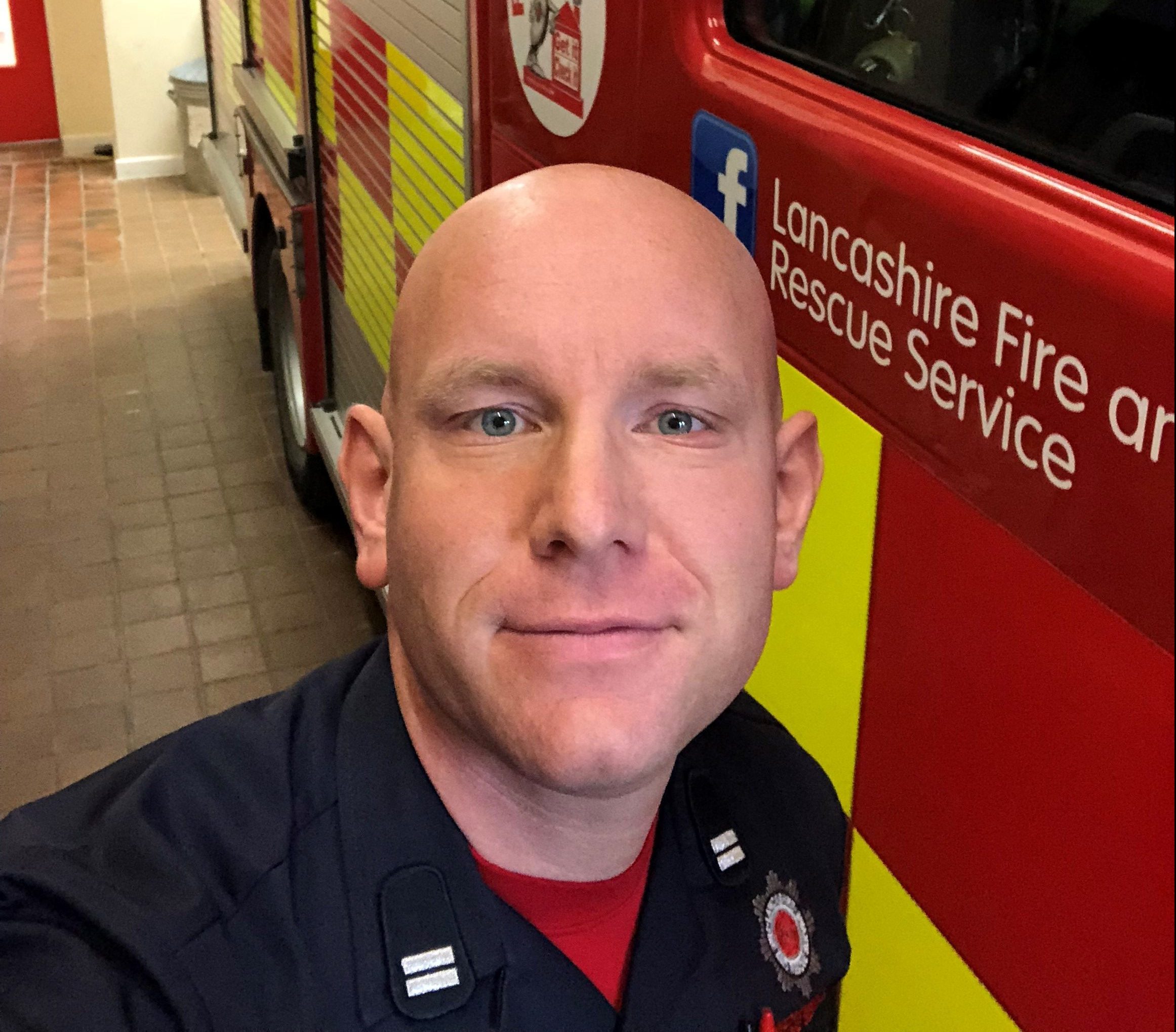 "I am a serving operational crew manager at Blackpool South Shore Station, having been with Lancashire FRS since 2003. I have been a supporter for the Charity for some time now organising many events over the years. I think the service does a fantastic job and I want to do anything I can to help them to continue this work by supporting the Charity that supports them. Many of my colleagues have sought help from the Charity over the years for a variety of reasons, and they always speak so highly of the support they've received. I was lucky enough to visit Jubilee House a few years ago and was struck by the amazing facilities and work that goes on there.
My fundraising has had a slow start to be honest, but the pace is picking up and I'm hoping to hit my target soon. My fundraising is going well, but having never run this kind of distance before it's a massive challenge for me. Last year I ran ten 10km runs in ten days for the Charity, the last done in full fire kit, so I am no stranger to a challenge! I am both nervous and excited about the Marathon but having spent years watching it on the TV at home, I've always said one day I would do it. Well here I am. Everyone says how it will be a once-in-a-lifetime experience, and I am so grateful to the Charity for offering me a place."
Allan Kay, Devon and Somerset FRS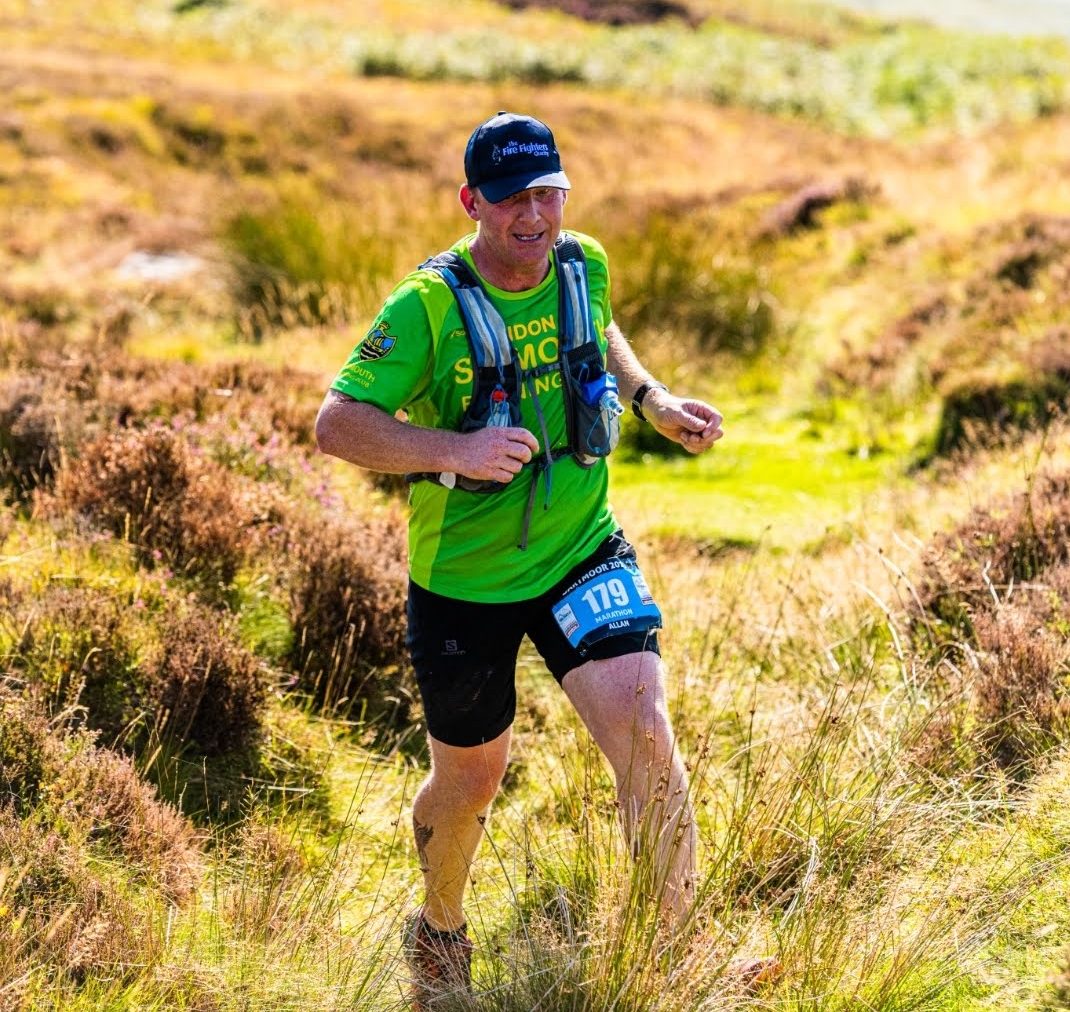 "I am a retained and wholetime firefighter with Devon and Somerset FRS. Since joining the service in 2014, I have known quite a few people who have needed the Charity, some of whom might not be here today without its help. Fundraising is going really well so far, I've held quiz nights, parties, collections at my local cinema and a very popular coffee morning, so I've already exceeded my total.
I started an 18-week training programme at the beginning of January, and I'm really enjoying the challenge of its regularity. I'm feeling okay about the Marathon itself, I trust in my training schedule and as long as I stay injury-free, I'm hoping to complete it in 4hr 15ish. I'm really looking forward to the day, as everyone keeps saying how great it is."
Dawn and Lee Colton, Devon and Somerset FRS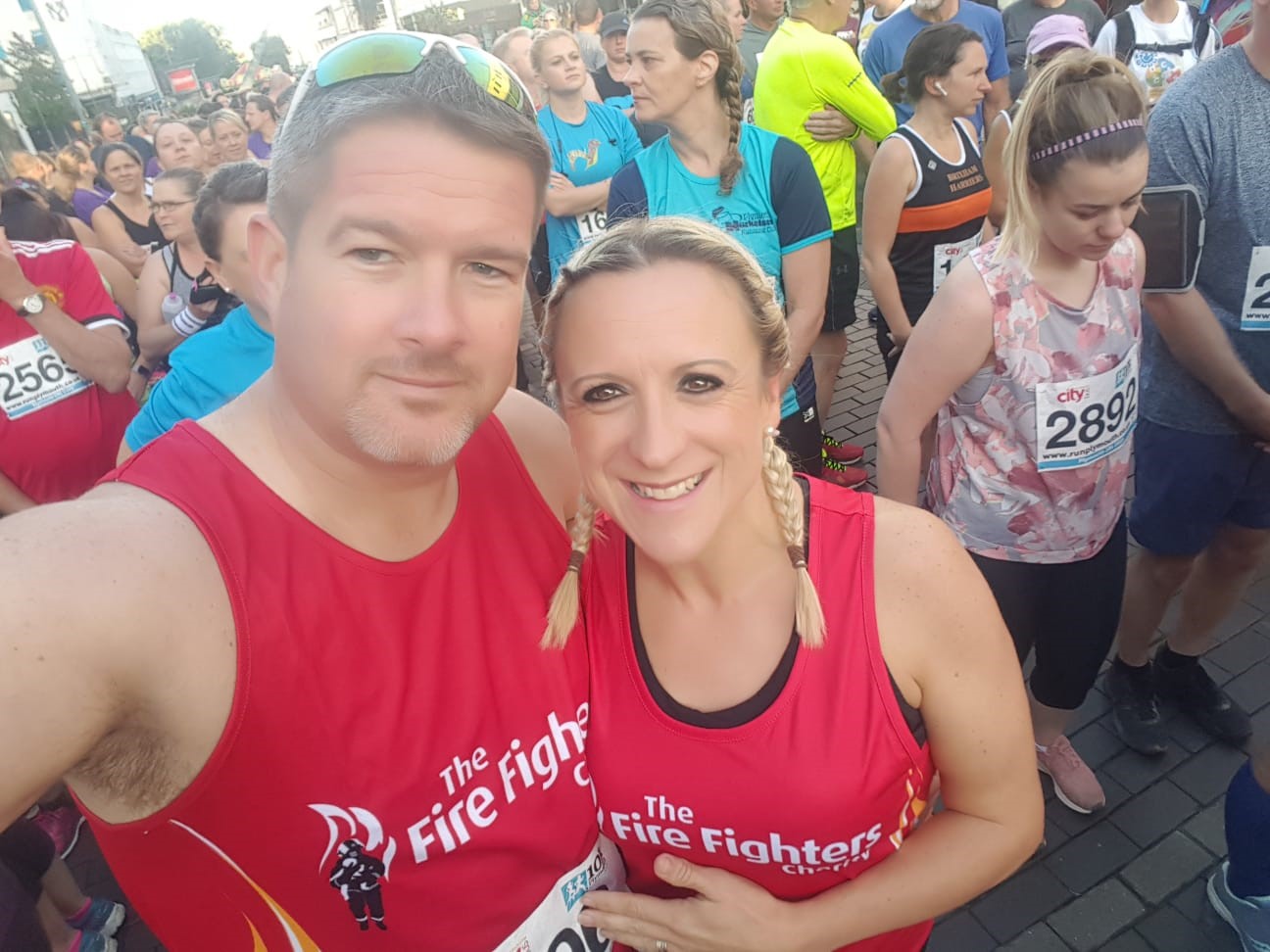 "I have suffered with my mental health and when I went to Harcombe House, I was at the point where I was ready to end things, through various work, life and family issues. I can't stress enough how amazing the place was and brought me back from the brink. It was a no brainer when we were offered places in the Marathon, being able to give something back to the people who brought me back to my people. Training is definitely helping with my ongoing mental health battles, as we both love being outdoors and have previously done triathlons together.
Our original plan was to stick together, but it turns out Dawn is much faster than me! I'm just going to go at my own pace, she'll go at hers, and we'll see each other at the end. Dawn did it last year and I went along to support with our boys, where I was absolutely blown away by the atmosphere. I am bricking myself about how close it's getting, but I know we've both got the determination to do it. Once we're there, I know we'll be fine. I'm already looking forward to the curry and homecoming celebration we've got planned for afterwards, also raising that last bit of cash for the Charity."
Donate to Dawn and Lee's fundraising
Katie Grant, Cambridgeshire FRS
"I've worked in the Cambridgeshire FRS combined emergency control room for two years, and my husband has been an on-call firefighter for Lincolnshire FRS for five years. After hearing abut all the amazing work the Charity does, I wanted to play my part in making sure they'll always be there in the future, should I, my husband, or our family ever need their support.
Fundraising is tough! You feel guilty asking people for money outright, so I've done different events including a black tie ball, cake sale, quiz night and approaching local businesses. It's difficult trying to fit training in around 42-hour working weeks, having a four-year-old and generally making sure the house stays in one piece. It's hard, but I am following a plan. I am not a pretty runner at all, but I will get there! I'm so excited about the Marathon, I can't wait to see all these amazing landmarks and be surrounded by so many amazing people, doing it all for The Fire Fighters Charity. I am determined to finish, even if I have to crawl over that line!"
David Bond, Essex County FRS
"I'm a Watch Manager and on-call Crew Manager at Essex County FRS. I have a lot of friends both retired and still serving who've been supported by the Charity, so have always been motivated to fundraise for you. A year ago, I was involved with supporting the family of a firefighter who sadly passed away from an undiagnosed heart condition, and saw the help offered by the Charity. This opened my eyes to the levels you go to supporting not just fire personnel, but families too, and made me want to step up my support, so this level continues for others.
Training has been tough so far! I ran the Marathon two years ago and forgot how many hours you need to put in. But I am really excited about the day, and I'm not worried about timings, I'm just keen to get round. The atmosphere is incredible; I remember specifically the cheer that went up around mile 18, which really lifted me, only to then realise they were cheering the womble behind me…!"
Lee Poole, West Midlands FRS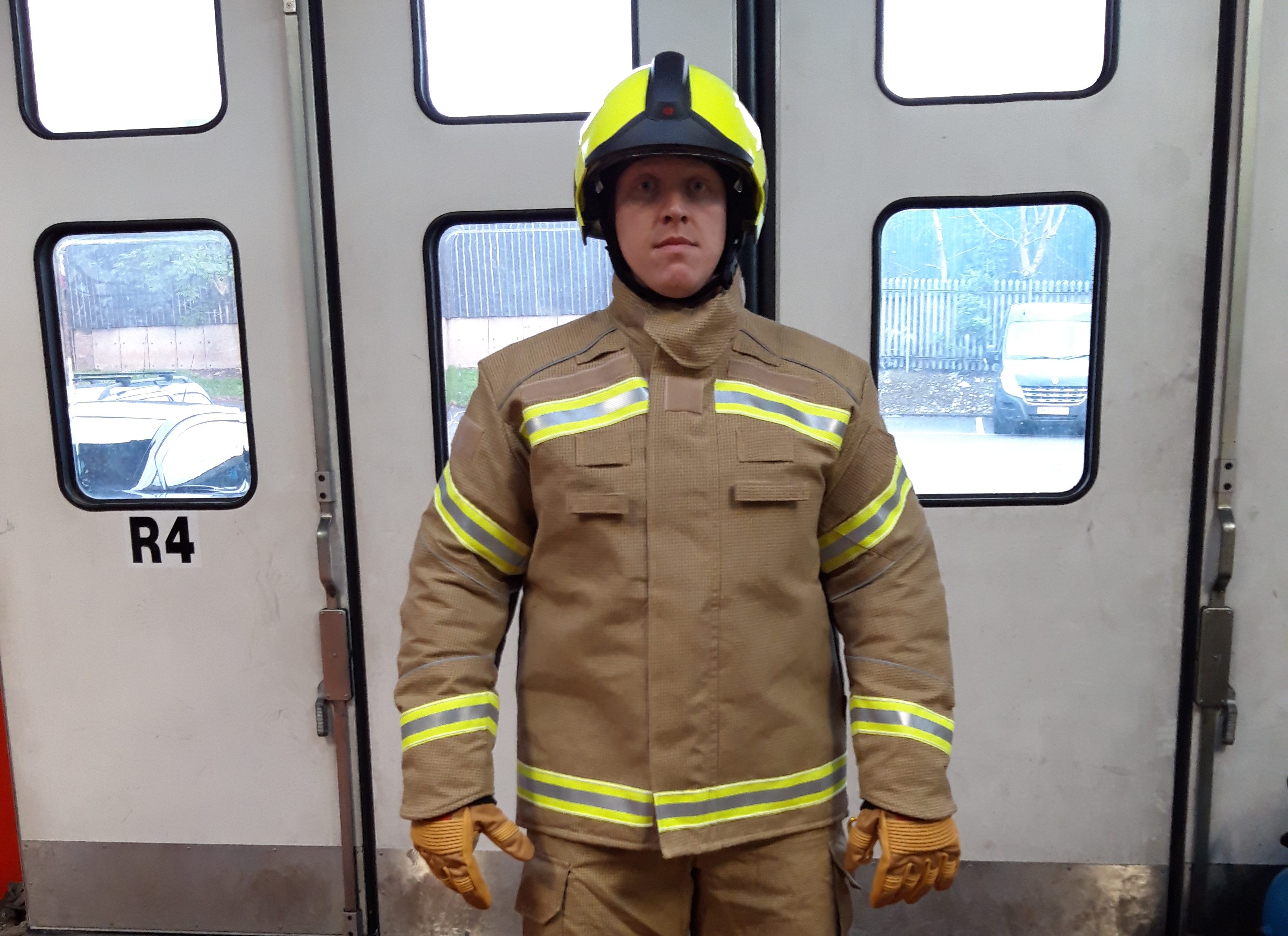 "I am a firefighter at Wolverhampton fire station. I only joined WMFRS in January 2019 but was quickly introduced to the Charity and the valuable work you carry out, so I was inspired to take part in a number of challenges, most recently training for the London Marathon! My fundraising is going great so far, I've already exceeded the £2,000 target and am actually in the top 10% of London Marathon fundraisers.
Training is tough, but going well. I've run several 10k races, half marathons and even a full marathon in the past, but that doesn't make the task at hand any easier. I am a little bit nervous about the day, but I'm mostly just excited to finally got a place after six years applying. This will by no means be the end of my fundraising for the Charity, who will get my complete support for the rest of my career and beyond."
Briar Rose Milford, Hereford and Worcestershire FRS
"My husband is a firefighter, and since meeting him I have seen and heard some of the amazing things The Fire Fighters Charity does. It intrigued me to see the great work they do not just with firefighters, but the whole fire community, and I think it's important to spread the word about the work being done.
Fundraising is going great, as I've hit my target and then some, and training is going better than expected, although not even halfway through, and I already have a strong love/hate relationship with my Sundays. I'm nervous for the big day, but as long as I get over the finish line I will be happy, regardless of what time I do it in!"
Donate to Briar Rose's fundraising
Paul Weller, West Sussex FRS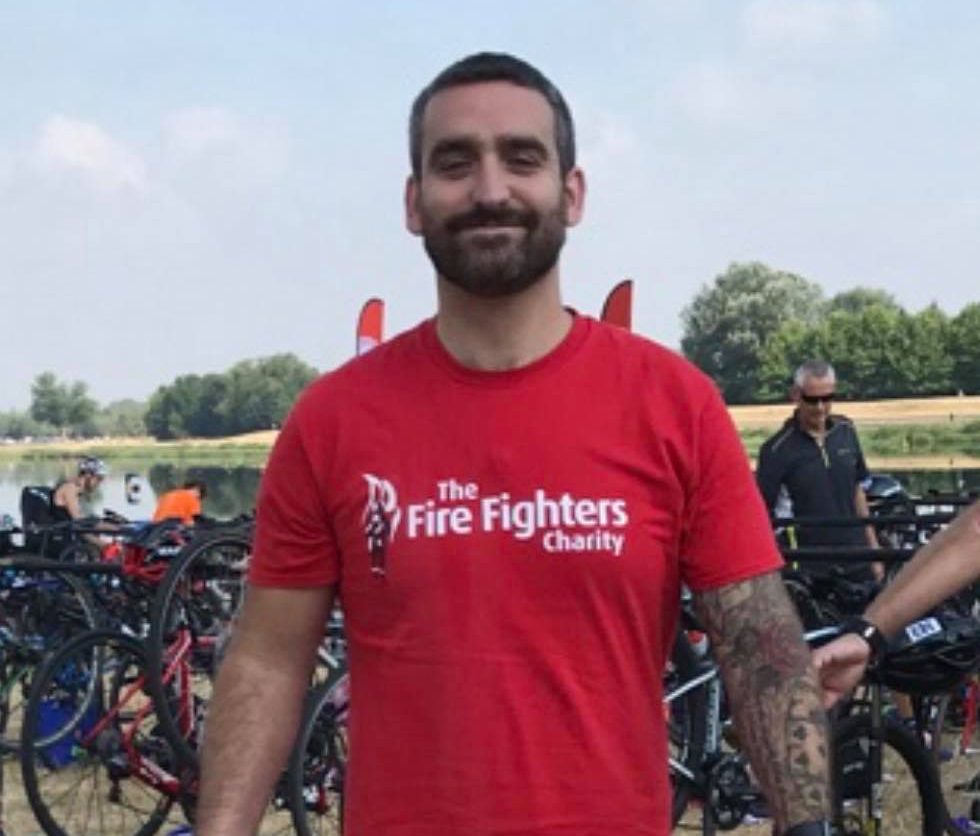 "I spent ten years as a firefighter at Hayward's Heath but had to leave after sustaining an injury, told I needed a full ankle replacement and would never run again. After saying goodbye to the career I loved and losing two best friends within close proximity, I felt at rock bottom and just wanted out. The Charity saved my life in so many ways, so I wanted to do something to say thank you.
Fundraising was a bit slow around Christmas, but I'm back on track now, and training is going really well, combining weekly runs with swimming and fitness classes. I'm nervous about the Marathon, and don't want to let anyone down if my ankle gives up. But it will be a very proud moment when I manage to cross the finish line."
Donate to Paul's fundraising here
Jacqui McDonald, Fife, Scottish FRS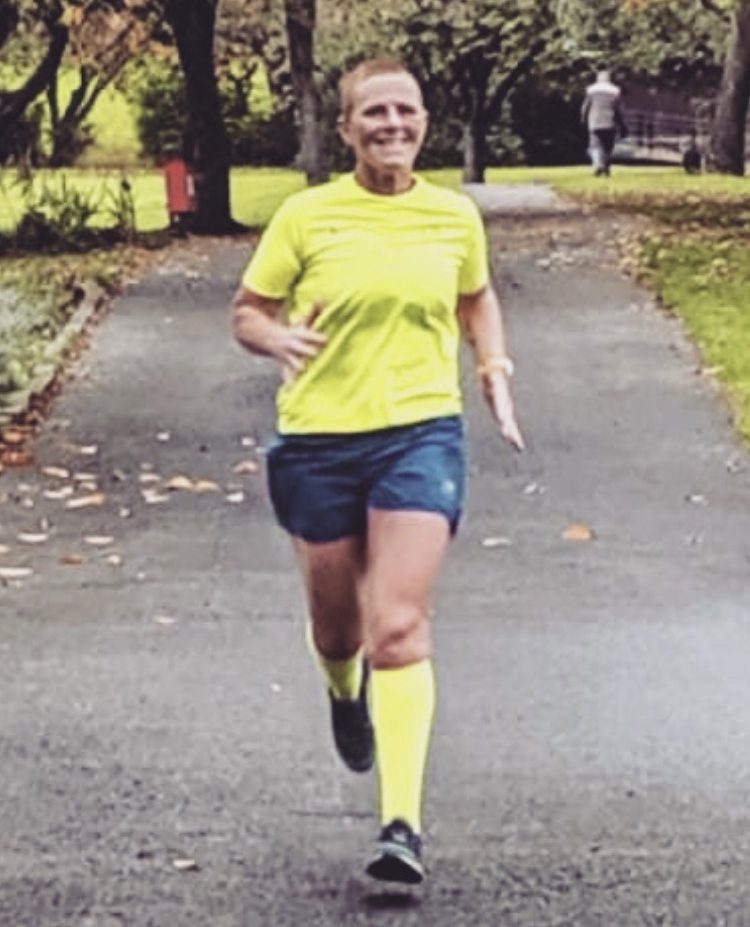 "I joined Tayside Fire Brigade in 1998 as a wholetime firefighter and am a the Health and Wellbeing Practitioner for the Scottish Fire and Rescue Service. I have struggled with depression and anxiety for many years and started running in 1997 initially to help with weight loss. It utterly changed my life, giving me the confidence boost I so yearned for and giving me the backbone to apply to join the fire service.
I am absolutely over the moon to be running the London Marathon for The Fire Fighters Charity. I spent time at Jubilee House and received amazing support with a musculoskeletal injury and day-to-day recovery from alcohol addiction, so it means a lot to me. This will be my 20th marathon after 20 years in the fire service, running in 2020, and I still get emotional when I think how lucky I am to still be here. I am so delighted to be given this chance to give a little back to a charity that helped me so much and I will proudly love every single step of the 26.2 miles of the London 2020 marathon wearing your red vest with pride."
Donate to Jacqui's fundraising
Andrew Peachey, Cambridgeshire FRS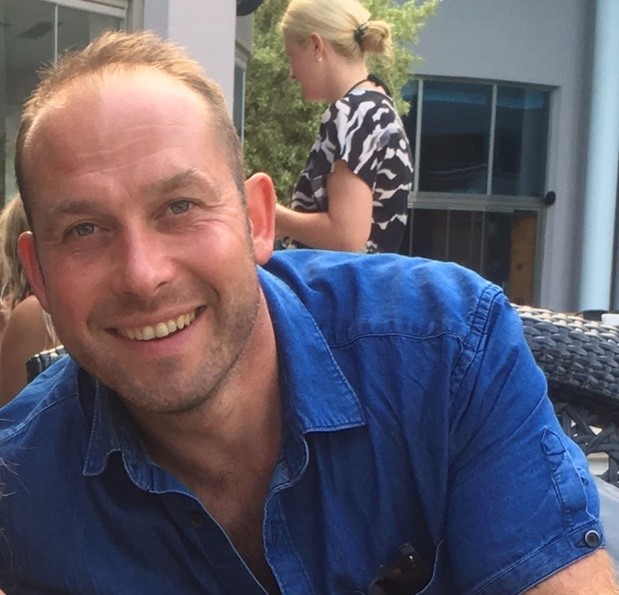 "My wife and I will both be running the London Marathon, fundraising for The Fire Fighters Charity and Cancer Research UK. My father-in-law was a retained firefighter in our village for 41 years until his retirement in 2015. The fire service was a massive part of his life and something he dedicated a huge amount of his time to, it seemed an obvious choice to run for a charity that is personal to us as a family.
Our fundraising is going well with more events planned. I am thoroughly enjoying the training; the hardest part hasn't been the mileage but juggling both of us doing the long training runs with looking after our two children! I am really looking forward to Marathon day. Friends who have completed the run have told us the atmosphere is like nothing else you will experience."
Donate to Andrew's fundraising
Ryan Jones, Gloucestershire FRS
"I've been a retained firefighter since 2017, working at Wotton-under-Edge in Gloucestershire. I was inspired to raise money for The Fire Fighters Charity after seeing the support you gave our Watch Manager, Mark Schofield. To hear how the Charity has supported him through experiences from his 32 years of service is amazing, and for me it was honestly a no brainer to want to raise money for you guys. I thought I'd sign up first then worry about conquering 26 miles later on, but it's now very much real and possibly the biggest challenge I've ever had to face. But I've surprised myself with my training and seem to have picked up my pace.
Fundraising is going well and the station has been fantastic at supporting me through bucket collections and even a charity race night / disco / hog roast with 100 guests in January. I feel surprisingly alright about the Marathon itself, and I know it's not going to be so much a physical battle but rather the mental one of completing the distance. But having done a few half marathons in the past, I know full well as soon as bring a crowd into a situation it changes the dynamics. It's amazing how much further you can run when people are shouting out your name by the thousands."
Don't forget, if you want to take part in a fundraising challenge for us, you could sign up to be part of the Fire Family Challenge.