Fire stations across the country are well known for their love of a brew and a piece of cake – but one firefighter saw the potential to turn the much-loved tradition into an incredible campaign in aid of the Charity.
Nathan Ashe, a wholetime firefighter with London Fire Brigade, came up with the idea for our 'Text Cake' campaign last year as a way of encouraging his colleagues to donate to the Charity in place of bringing in stacks of cakes – and the initiative raised £6,000, both via text and through online donations, in its first year alone.
Now, as summer sees firefighters working more overtime than ever, he's hoping to spread the word right round the UK and help the Charity continue to make a huge difference to the lives of thousands of beneficiaries.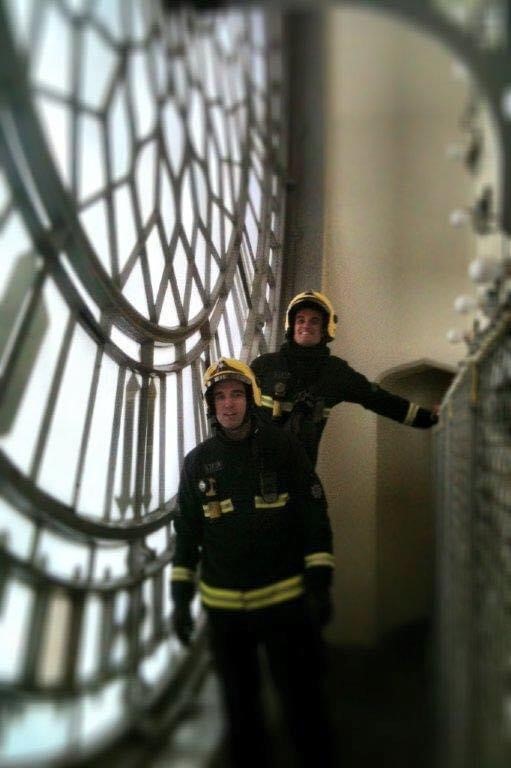 "The idea came about last year," says Nathan. "I was coming off duty and there was a Watch coming in for the day shift. There was about four of them on overtime and each of those four people brought in cakes.
"I thought, 'this is getting silly now'. By the time I came back on duty, the cakes were all still in the office, all gone to waste.
"Just before this, someone I used to work with had emailed out to people in the Brigade and said, 'if anyone's got any fundraising ideas, the Charity could really do with it'. It got me thinking there must be a better way."
Nathan came up with the idea of asking his colleagues to donate the money they'd normally spend on cakes to the Charity directly. He spoke to our Income Generation team and within a week we had kickstarted the campaign, by creating a number for people to text in to.
"By the time I'd come back on duty the following week it was done and had been sent round the Brigade," Nathan adds.
"We're trying to expand it from London now, nationally. I'm the Charity Fundraiser for the Midlands so I've been going out and speaking to my contacts there too.
"I know now, in London, we're getting 100 people a day in on overtime. I don't know how many of them are texting in, but it's a lot. Sometimes it can be as many as 100 a shift, especially over the weekend. It's mad."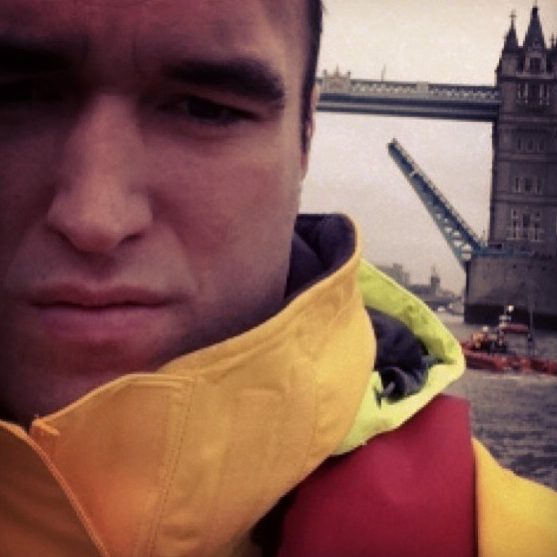 The campaign has another major benefit too, however, as it encourages firefighters to focus on their health and wellbeing on the job – breaking what could potentially become an unhealthy lifestyle.
Ultimately, Nathan hopes by growing the success of our campaign, he can contribute towards the Charity for years to come – and help support the physical, mental and social wellbeing of our beneficiaries.
"I've been a fundraiser for about seven years," says Nathan. "I've always known the Charity's there and I've seen the help it's provided for people. Going to traumatising incidents, as well as the last 18 months, we just need to make sure it's there for people going forwards.
"One of the main priorities for the Charity going forwards is mental health and that's pretty much going to be the biggest challenge for the fire service and general population going forwards."
If you'd like to donate through the campaign, you can text the word 'CAKE' to 70660 to donate £5. Texts costs your donation amount plus your standard network charge.
You'll then have the option to add Gift Aid, but once you've chosen to do this once, you won't need to do it again for any future texts you send.
Alternatively, you can visit www.firefighterscharity.org.uk/donate and mention the word 'CAKE' in your reason for donating.
The Fire Fighters Charity receives 100% of your donation. Please obtain bill payer's permission.