The Wimbledon Foundation has offered a massive boost to the Charity by donating £30,000 for the second year running – as part of a three-year pledge to support our Living Well Groups and the direct delivery of wellness and behaviour change coaching into fire and rescue services.
Our Living Well Groups – which meet regularly, both virtually and face-to-face – bring retired fire and rescue service personnel together, helping to combat social isolation and ensure that those who were once a part of the fire services community can continue to be so.
Meanwhile, the donation will also support our pledge to deliver wellness and behaviour change coaching directly to fire and rescue services. The provision for each fire service is nuanced to account for specific service needs and seeks to provide participants with a comprehensive understanding of the determinants of health, how they may be modified and how working within the fire and rescue service can challenge health and wellbeing.
Retired firefighter Roger Pugh began attending the Charity's Living Well Groups after his wife of nearly 50 years died. He is now a familiar face at the monthly meetings.
"I think it's excellent," he says. "Everybody I know who goes to it looks forward to each meeting. We talk about the old days, having a laugh and a joke, or listening to lectures with a serious side. Roger says the group also helps ease some of the loneliness he has felt since his wife passed away: "The group gives something to look forward to each month," he says. "It helps you stay connected and keeps the brain going."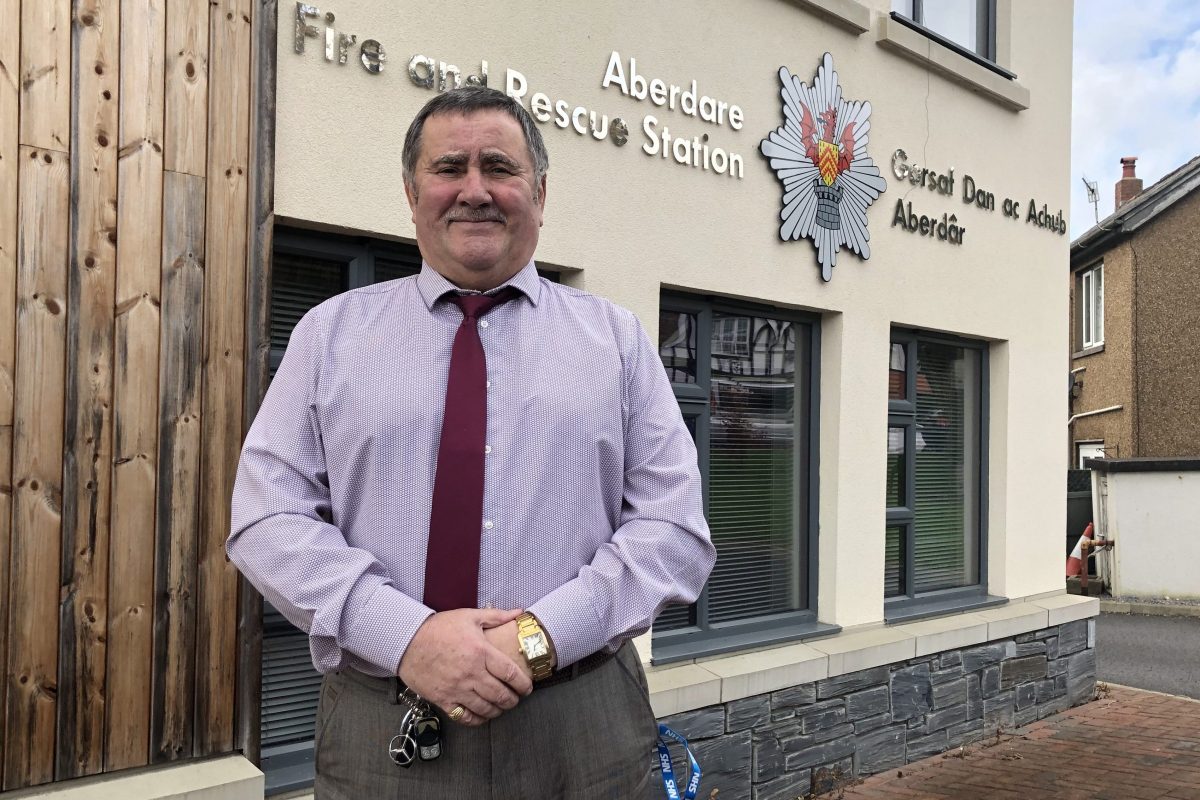 Meanwhile Keith Baxter, who was a wholetime firefighter in London Fire Brigade until 1988, attended a few of the virtual meetings after his wife suffered a devastating accident at home, leaving her needing round-the-clock care. He says the groups – and his calls with the Charity – proved hugely beneficial throughout the pandemic when he became her sole carer.
We were first introduced to the Foundation by London Fire Brigade, all thanks to its stewarding support at The Championships. Fire service personnel assist spectators with everything from finding their seat to staying hydrated. In recognition of this important role, the Foundation has supported us ever since.
Our valued partnership was celebrated in 2018 when teenage beneficiary, Joshua Bills, stepped on to Centre Court, representing the Charity, to conduct the coin toss before the Gentlemen's Singles Final.
Joshua, who has complex needs and whose father, Dan, is a London Fire Brigade firefighter, was chosen by The Wimbledon Foundation to carry out the important honour as he and his family were supported by our Child and Family Programme. Dan is one of many London Fire Brigade Service Stewards who work across the event to assist the public in attendance.
Dr Jill Tolfrey, Chief Executive of The Fire Fighters Charity, says: "On behalf of everyone at The Fire Fighters Charity, I'd like to thank the Wimbledon Foundation for its incredibly generous donation. After a particularly challenging past year, it will make a huge difference to the support we offer thousands of members of the fire services community across the UK.
"Our thanks also go to London Fire Brigade who, through its stewarding support of the Wimbledon Championships, first introduced us to the Wimbledon Foundation and made this charitable partnership possible."