When Andrew Billingham was told he'd tested positive for Covid-19 at the start of this year, he assumed it would take him out of work for a couple of weeks maximum.
Instead, however, it was just the start of months of major health issues including a stroke and a serious heart condition, which all ultimately spelled the end of his 20-year career as a firefighter with West Midlands Fire and Rescue Service.
Andrew has been slowly recovering ever since and says a week's recuperation stay at Harcombe House, our centre in Devon, proved the break he and his wife desperately needed recently.
"My wife tested positive for Covid-19 on 29 December last year. I was due on duty the following day, but obviously I couldn't go in… sure enough, my own test then came back positive shortly after.
"I wasn't too bad for about a week but then within the next two or three days, I drastically went downhill. I was struggling with breathing mainly…"
Around 7 January, Andrew recalls being upstairs while his wife – who had begun to slowly feel better – was downstairs, and he noticed a major decline in his condition. Not wanting to worry her, he called 111 and they insisted on sending an ambulance immediately.
"I didn't know how bad I was," he says. "They took me into hospital, assessed me for 12 hours and then I was taken into Intensive Care.
"I was in there for three days when I woke up one morning and literally couldn't move all my right side, it was absolutely paralysed. It was terrifying. They took me for a CT scan and it turned out I'd had a major stroke."
Andrew continued to have more tests and shockingly doctors later found he had damage to the left ventricle of his heart, so it was only pumping 30% of what it should be.
"To make matters worse, while I was having the MRI scans, they also found a small tumour on my brain as well, which was unconnected," says Andrew. "They didn't seem too concerned about that thankfully, I've just got to go back in in another six months to check it."
Unsurprisingly, the few weeks of continuous health scares, coupled with the fact Andrew wasn't able to have visitors due to lockdown restrictions at the time, had a knock-on impact on his mental health.
"My wife wasn't able to visit at the time like she would have normally," says Andrew. "The doctors would ring her every night with an update and she'd turn round and ask if I was any better – they'd basically say, 'he's not getting any better at the moment, but he's not getting any worse, so we'll take every day as it comes'. They weren't holding much hope at the time.
"Looking back at it now, after I'd come round from the sedation, I was a bit of a nervous wreck. I couldn't sleep, I was literally scared to close my eyes and go to sleep, I was that anxious. Then when I got anxious that would bring problems with my breathing and I'd literally be gasping for air as if I was being suffocated."
Slowly, as Andrew began to regain some movement, he started physio sessions in hospital – however it was slow progress, due to the problems with his heart.
"I was literally doing six or seven steps and I'd be gasping for air again – I was that totally out of it," he recalls. "It was a couple of days before my 53rd birthday, in February, and I told them I was getting more and more down and depressed in the hospital and wanted to go home. I hadn't seen anyone since Christmas at that point!
"The day before my birthday they said I could go home."
While Andrew felt better at home, and was able to continue his physio, he struggled with his mental health and memories of being on the ward – which, at the time, was very busy with Covid patients.
"My wife had the bed downstairs for me because I was practically in a wheelchair, I couldn't do anything," says Andrew. "I still couldn't sleep at that point and had a lot of depression at first. I'd say it's only been the last two months that I've started to sleep properly again.
"I can't go to sleep with the curtains drawn, they have to be open. When I was in Intensive Care, they'd close the curtains on the doors to the corridor when someone died. Even now, I still can't have the curtains closed.
"I've got possible 60% use of my leg now, I can do short walks for 10-15 minutes max before my leg goes all over the place, so I have a little scooter my wife bought me for longer journeys.
"My arm has possibly 40% movement now."
While Andrew felt he was continuing to recover as well as possible, he felt exhausted following the difficult few months – as well as adjusting to being told he wouldn't be able to return to work again as an operational firefighter.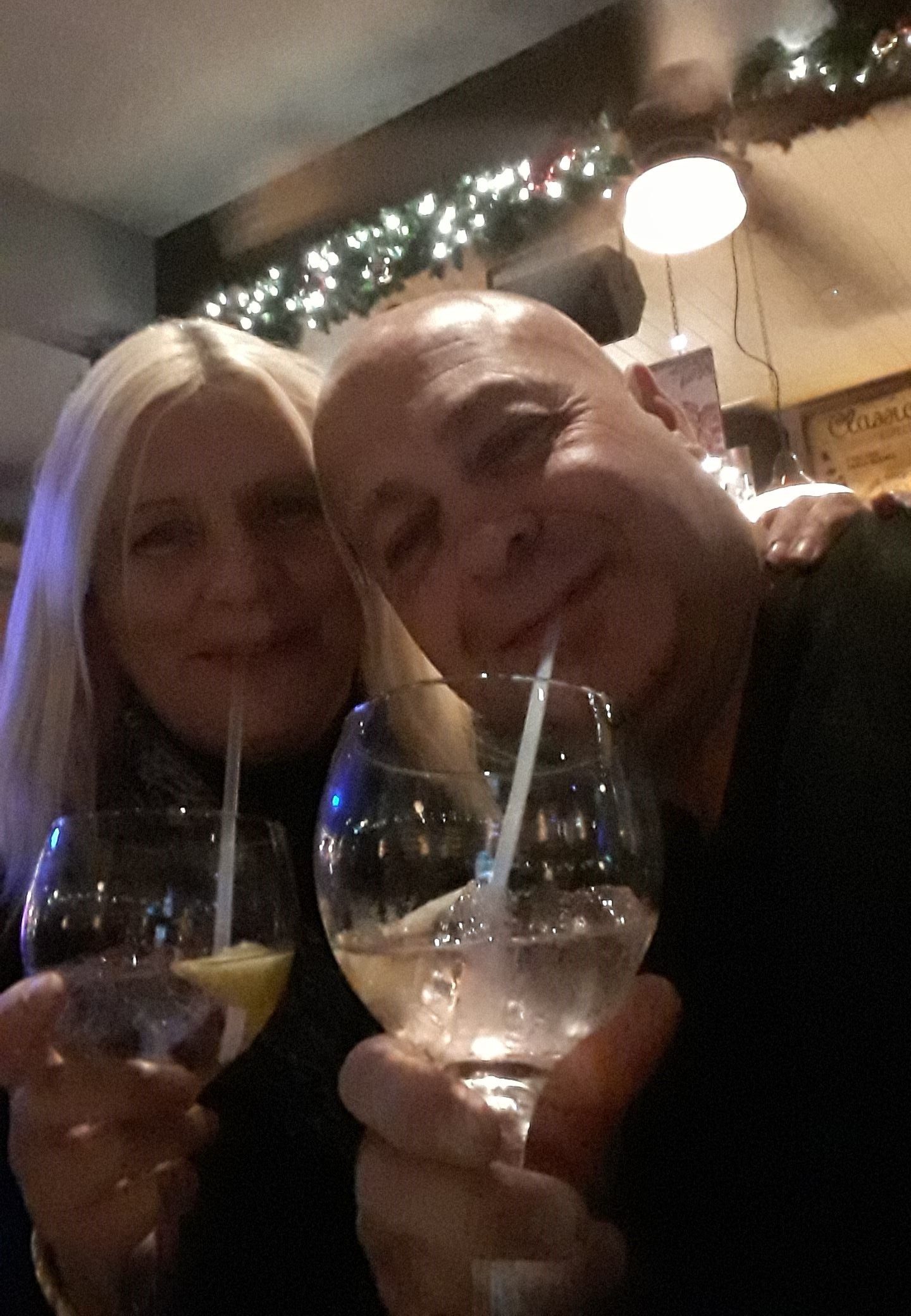 "I had an implant fitted into my heart which sends electric pulses every time my heart beats, while it also has a built-in defibrillator," he says. "But the heart consultant ultimately told me I wouldn't be able to be operational again. I couldn't face working in an office after all those years on the run, so I took medical retirement."
It was around this time that Andrew finally reached out to the Charity, to enquire about whether he may be eligible for a recuperation stay at one of our centres.
"I knew about the Charity, but I never thought of using it," says Andrew. "I needed to get away from everything more than anything. Plus, my wife's going on a waiting list to see a lung specialist because it's turned out she's got emphysema following Covid too. So it was a break for her too.
"I filled the form in and they rang me the following day, telling me I'd be accepted for a recuperation break.
"We booked it and had a great week away. It was just me and the wife and we totally just chilled, enjoying some days out and relaxing. We needed it.
"For us, we wanted the break and get away from everything. In a way, I needed to forget everything, but knowing the facilities that are there now, I'd definitely get in touch in the future."
If something is affecting your physical health, mental health or social wellbeing, let us help. Call our Support Line on 0800 389 8820 or make an enquiry online. Alternatively, you can access support faster than ever by registering for MyFFC here and visiting the 'Access Support' tab once registered.