Beverley Woodman has spent more than 28 years working in Mid and West Wales Fire and Rescue Service's Control Room, but it was only in recent years that she saw first-hand how much support was on offer to her through the Charity.
Having initially visited Jubilee House, our centre in Penrith, a few years ago after struggling with stress, Beverley, 55, hoped never to need help again.
However, when she then contracted Covid-19 in April 2020, it led to more than a year of difficulties as her symptoms continued – and she finally found the support she needed through our new Covid Recovery Programme a few months ago.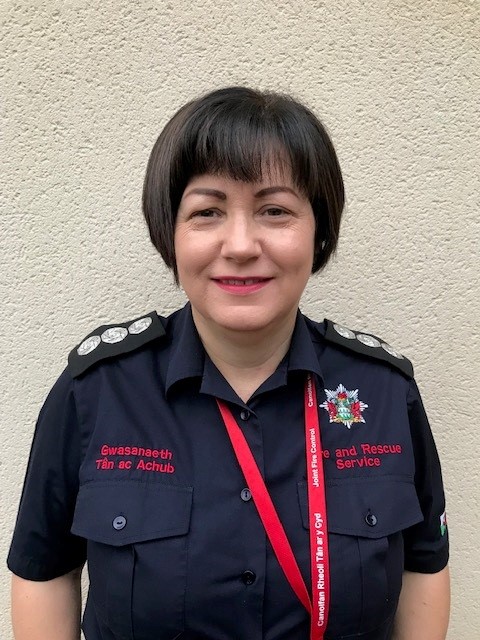 "I thought the facilities were more for injured fire fighters, but no, it's retired fire service personnel and control staff too… The Charity supports both physical and psychological wellbeing, face-to-face as well as over the phone," says Beverley, who is MAWW's Control Room Manager.
"I had Covid at the very offset of the pandemic really. It was frightening because it was still very unknown. It was probably about six months after I first got it that I realised the symptoms just weren't going away. I was suffering from fatigue on another level and a lot of breathlessness, plus aching bones and joints.
"I was diagnosed with Long Covid just under six months after, by my GP, and I was researching everything on it, you name it I was there, trying to find out anything about it.
"I was told there were no clinics in Wales at all, which was disappointing, but my GP was so supportive. We were going along with trying different things, I had numerous tests in hospital, chest X-rays, oxygen checks, everything. Most of them came back okay, so it was just a waiting game."
When it came up to 12 months on from her first diagnosis, Beverley says she started to really struggle.
"I felt like there was no light at the end of the tunnel, am I ever going to get better or is this it?" says Beverley. "Luckily I could work through it, because the majority of the time I was working from home. If it was normal circumstances, I would have been sick because I wouldn't have been able to go in every day.
"That's when I heard about Marine Court's Covid Recovery Programme. It was the pilot at that point, so I was there on the first week. I'd have bitten somebody's hand off for something like this, it was a lifeline for me.
"I was at the end of my tether. You can't predict this, every day is different."
Our Covid Recovery Programme was introduced at Marine Court, our centre in West Sussex, earlier this year. The programme includes a 5-day residential stay with a holistic programme created for each individual, along with a series of workshops on everything from nutrition to stress and sleep – as well as online sessions before and after the stay.
Beneficiaries are also offered the opportunity to meet with a psychological therapist or welfare caseworker to discuss additional support that may be available to them, both within and outside the Charity, in connect sessions.
"I went on the first week of the programme, and we've had fortnightly online meetings ever since," says Beverley. "It absolutely made such a tremendous difference because I felt we were in a group where everyone was in the same position. It was very reassuring meeting other people who've been through the same – I didn't know anyone else that's got it before.
"When you can't visibly see something, it's hard for someone to understand. They see I look okay so they assume I am.
"The support from everyone there was absolutely amazing and they gave us all the toolkits we needed. There was someone to talk to that understood, I'd been having sleep issues so the techniques for that were great…
"It all benefitted me in some way, whether it's your mental health or physical. One of the most important things I learnt at Marine Court was about pacing myself. You have a good day and you think you're doing well, so you go for a nice long walk, but that's the wrong thing to do because I'm out of action then for two days."
Beverley remained in touch with the Charity after her stay, before joining a fortnightly catch-up with some of the other attendees.
"I did break down on that first one, I think it was overwhelming and I was having a really bad week," she says. "So it was perfect timing, you're in a safe space and they were really helpful again.
"All the staff are so skilled, they're just amazing, you can't put it into words. They make you feel so welcome and they're ready to help, nothing is too much for them."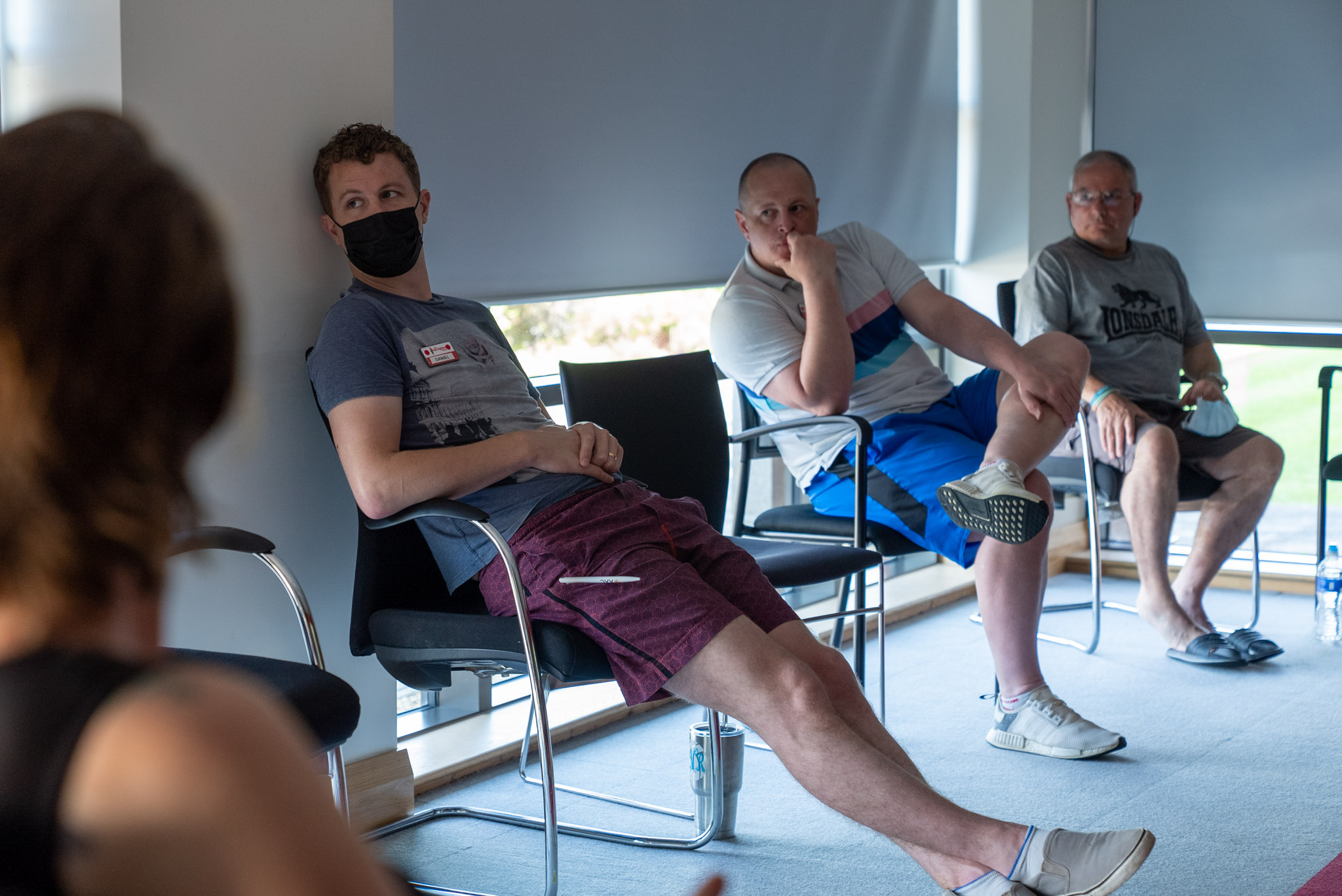 She then returned to Marine Court with some of the group three months later, where our expert team measured their continued improvement and provided additional support.
Beverley is now spreading the word as far as she can round her service, to make more people aware of the services on offer to them and their families.
"My husband is in the fire service as well and when that phone call came through and we were just crossing our fingers that my doctor would say I was okay to go, because he knew it would make a world of difference," she adds.
"He's been in 28 years but has never used the Charity's services. He can now see a big difference in me now."
You can find out more about our Covid Recovery Programme here. If you're struggling with your physical or mental health, we may be able to help you. Call our Support Line on 0800 389 8820 or make an enquiry online.