Just before Christmas 2019, Bedfordshire firefighter Chris Parnham's world was turned upside down during a routine check-up for his ten-day-old son, Teddy.
Doctors noticed Teddy was having issues with his breathing and was admitted to hospital before being transferred to a specialist children's unit at the John Radcliffe Hospital in Oxford, 40 miles from the family's home in Milton Keynes.
"You go into survival mode with living each day," says Chris. "But we were told he might not survive, and at one point were advised to say our goodbyes. It was incredibly hard for us to take."
Teddy spent three weeks in intensive care before having life-saving surgery, with another four weeks spent in recovery.
With two other young children to care for, the worries of Teddy's health and Christmas on the way, the last thing the family needed was the additional stress of worrying about finances. But money spent on petrol, parking and hospital food began to add up.
In January 2020, Chris contacted the Charity and explained their situation. We were able to provide vouchers for the family to spend on food and drink at home, as well as taking care of their travel expenses.
"It made a massive difference to us," says Chris. "It made what was a horrible situation just that little bit more bearable."
Thankfully Teddy now only has to go back to hospital for check-ups. But we continue to support the family with travel expenses when they need it, and our Welfare Caseworker Jeanne D'Amario is still in regular contact, should they need anything else.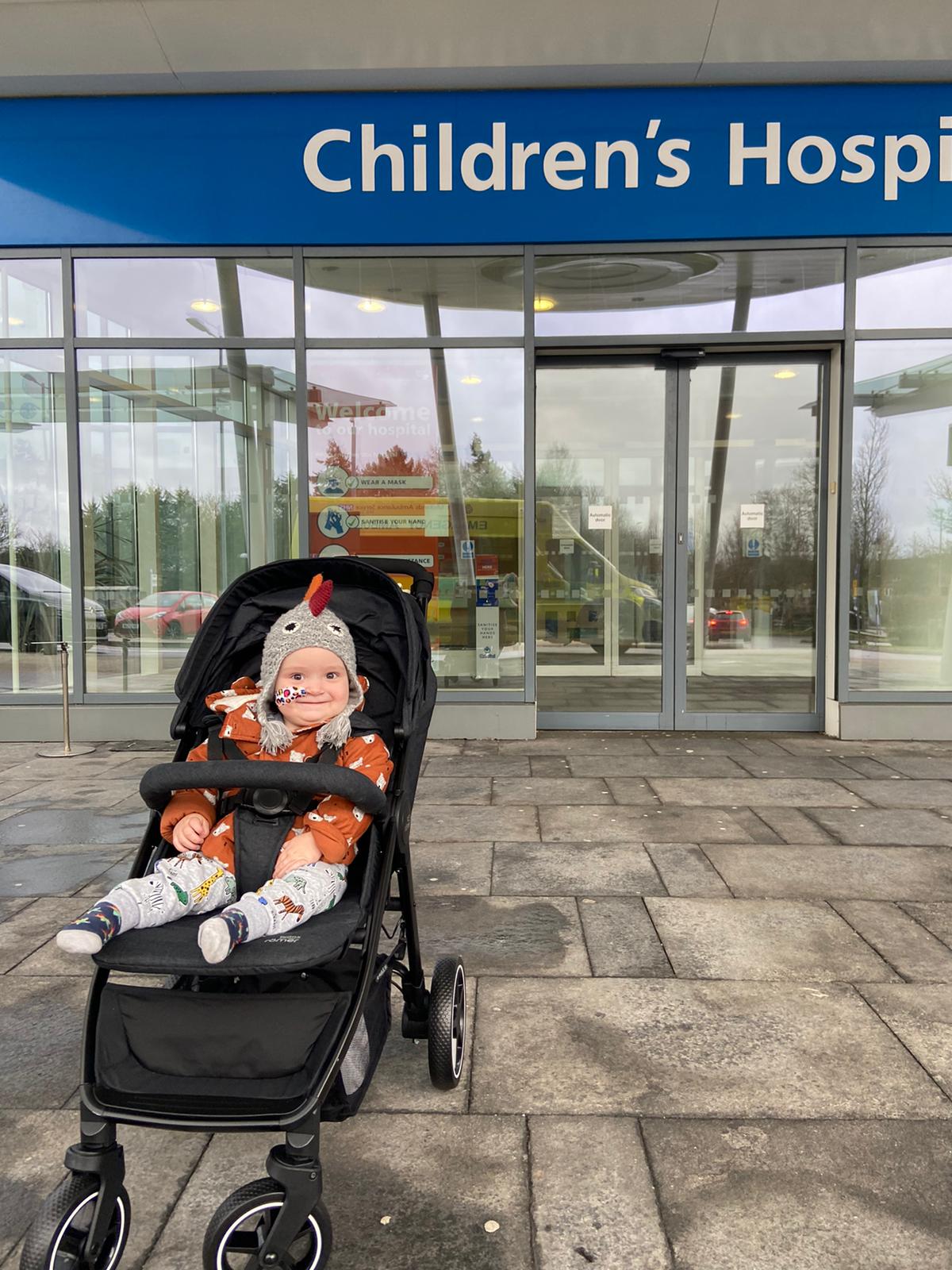 "I was fortunate that somebody signposted me to the Charity, to get in touch and see if they could help at all," says Chris. "If anyone, God forbid, finds themselves in my situation – or just any situation where they're struggling or need help – just get in contact."
If something is affecting your wellbeing at home, get in touch with us and see if our Welfare Services team could support you. Contact us on 0800 389 8820 or make an enquiry online.