For some people, recovering from Covid-19 has fortunately been a fairly quick process. Sadly, however, it can also take months or even more than a year for others, leaving many battling overwhelming fatigue, breathlessness and any number of other symptoms.
It's what is now known as 'long Covid', and it's left people across the world unable to work as they focus on a difficult recovery. One of those people is retained firefighter Dan Coward.
Dan, who works for Hereford and Worcester Fire and Rescue Service around his day job – International Standards in construction – caught Covid in March last year and has been dealing with the aftermath of it ever since.
It led to him attending a Covid Recovery Programme the Charity has recently introduced at Marine Court, our centre in West Sussex, where he was able to meet others going through similar experiences, focus on building up his physical health and finding ways of coping with his symptoms.
"I got Covid in March of 2020, when I became bedbound," says Dan. "My initial infection was horrendous, it was very much not knowing if you're going to wake up the next day – terrifying. Then after that it came in waves, so a brief period of 'I'm past this, I've had the worst of it and I've survived, now I'm just feeling rough' to more waves and more symptoms. It got a lot worse before it got better.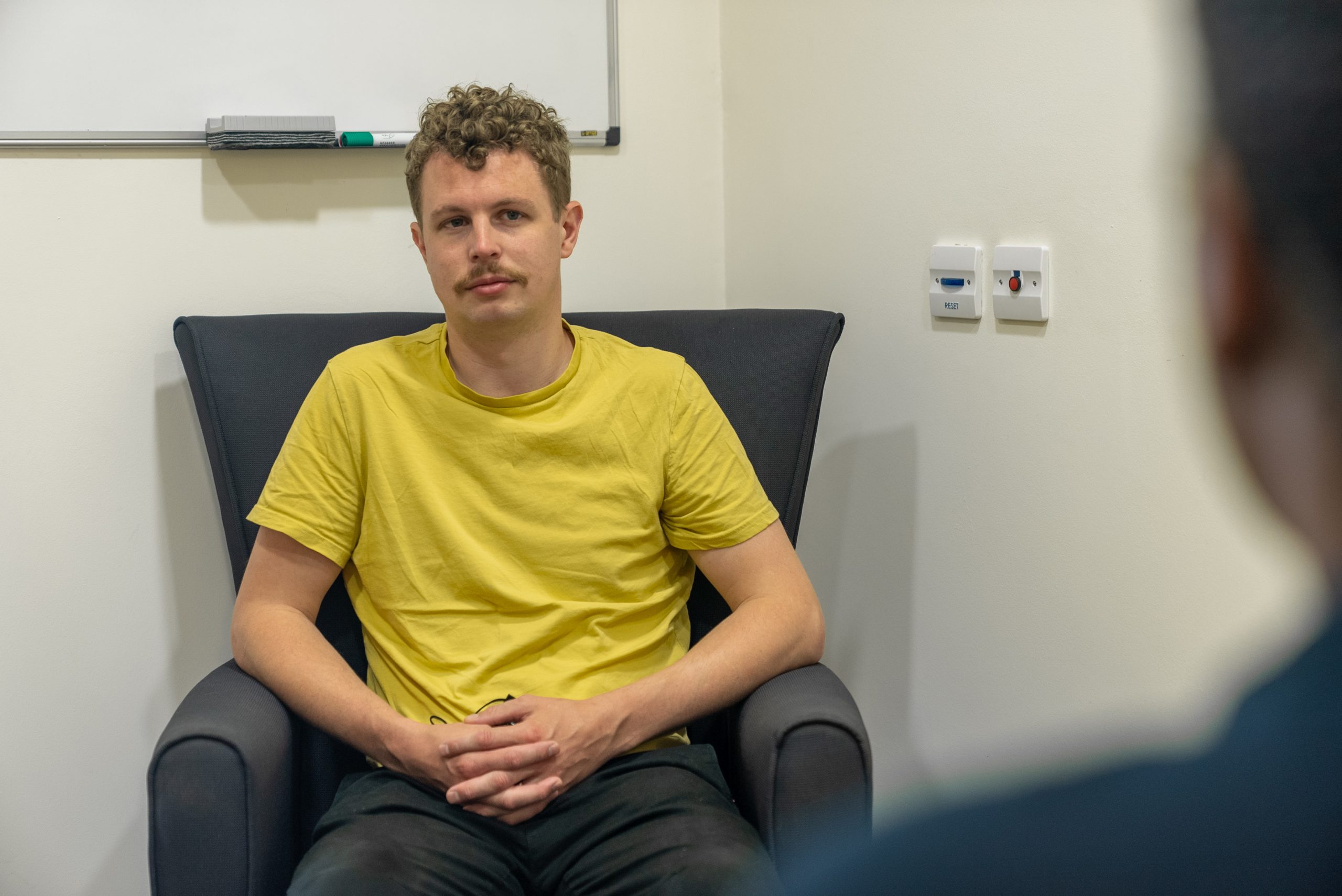 "When the shortness of breath started, in May, it was just a whole other terrifying roller coaster, honestly. They talk about breathlessness, which I had going up and down stairs, but this was just not being able to get a complete breath. You lay there and you can't get that breath – and there's that panic of 'oh no'."
Dan initially dealt with the virus at home, as hospitals were so packed, but as he got progressively worse he later spent a short stint in hospital in the July, as his weight plummeted.
"The brain fog was something I've never experienced before either, the only thing I can liken it to is when you're low on blood sugar and you think, 'I need to eat something', but mixed in with vertigo," adds Dan. "I'd try and load the dishwasher and my head would be spinning out.
"At this point the doctors were testing me – because Long Covid wasn't a thing then – and they tested me for Parkinson's, diabetes, every test they could. Nothing really came from it, and a lot of people with Long Covid can relate to this.
"At that point my wife and I had to go and live with my parents for a while, because I just couldn't do anything. We'd just had our son as well and I couldn't really do normal things.
"Things have definitely got better since I was in hospital, but it's this whole cycle of feeling good, and then pushing the boundaries a bit too much and paying the price. You spend all your fun credits and then the next day you've got brain fog.
"If I could walk out of this with just the shortness of breath I could deal with that, because it's not as scary, but the brain fog – I literally can't function. I can't even do a desk job with that. It was only really when lockdown eased and you could see friends again that I realised I was seeing friends that I've known for a lifetime and I couldn't remember their names."
Dan says he has been making slow progress in more recent months but struggled over the Christmas and New Year period as his recovery continued at such a slow rate.
"When it came to 2021, I overdid it a little at Christmas and I paid the price in January," says Dan. "I got very low and I did reach out to the Brigade at that point. It was a feeling of hopelessness, I felt like I'd plateaued at that point."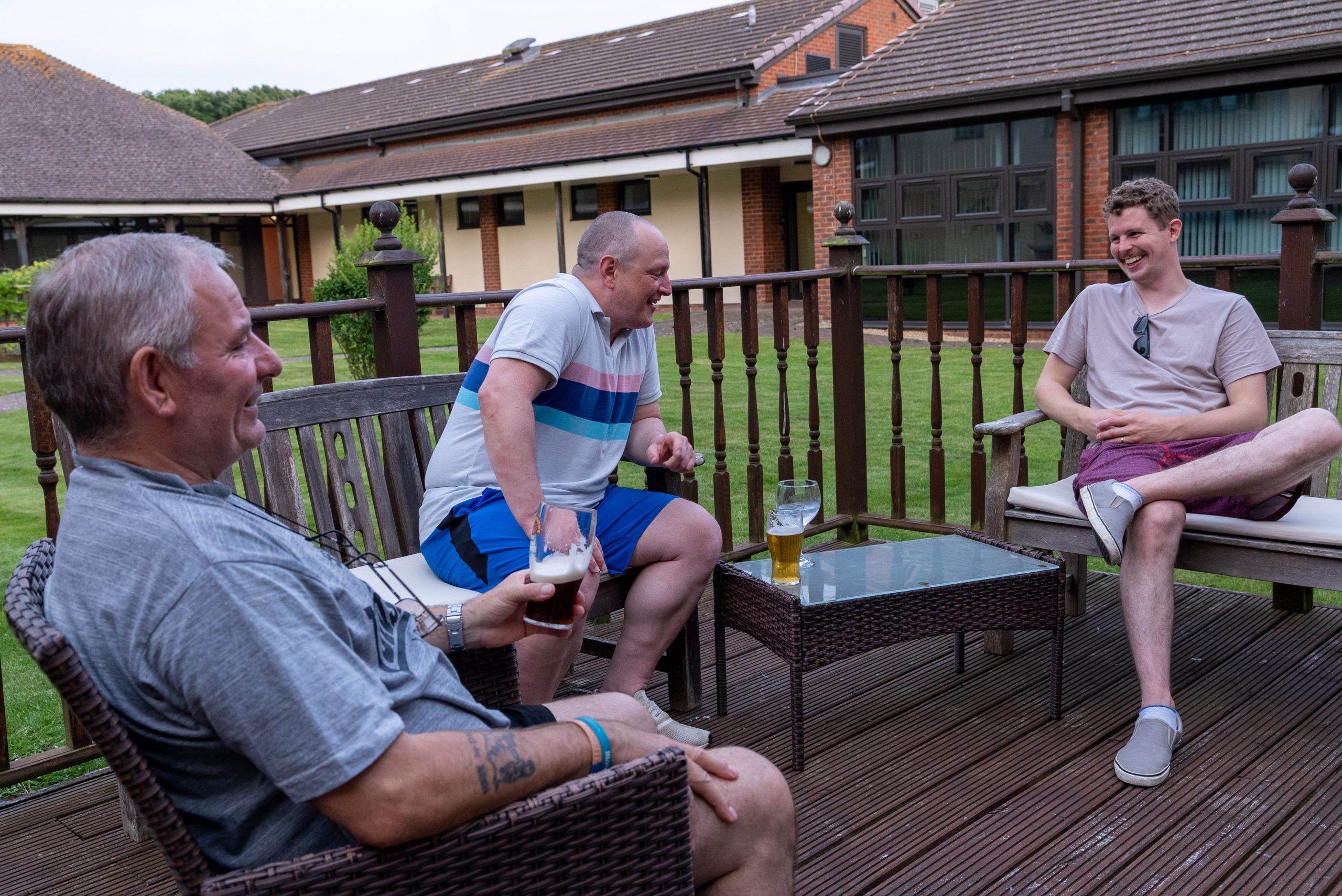 It was then that Dan's line manager suggested he reach out to the Charity. While he'd been offered help before, he'd turned it down – believing there were people more in need than him. However, when he heard about the programme dedicated to Covid recovery, he jumped at the chance of being involved.
The programme runs across five days and offers beneficiaries a series of workshops and physical sessions, tailored to them and their individual needs. Using the Salaso app, each beneficiary is given their own exercise plan which they can continue to work on when they go home too.
"I arrived at Marine Court on the Sunday… giving us time to drive in our own time and pace ourselves. For people with Long Covid, that's very much appreciated," says Dan.
"I got to meet the other people here that evening, and that for me was a huge thing. Being able to chat casually with people that just get it is great, because it's really hard with your friends and family, to explain. They're there for you, but you get tired of saying you're not feeling great.
"People, with great intention, don't understand it. A lot of my friends will only see me when I'm well, they're not going to see me when I'm at home for two days doing nothing so that I can go and see them, or they're not going to see me for the two or three days after when I'm paying the price for it, if I have overdone it.
"But when you're here and you're sat talking to people that are going through exactly the same thing – especially discussing the weird and wacky symptoms – there's a comfort in that. That in itself has been a real breath of fresh air for my mental health.
"Coming on this course has been reassuring, it validates in some ways the experience I've gone through. I know there's tens of thousands of people in this country with the same thing, but it's hard in day-to-day life – as you're not around those people.
"As a retained firefighter, when you're off sick, you're not a bum on a seat. You're just taking up a space that they can't fill. I felt like a fraud for a long time, so that was hard. That really stuck with me.
"I really wanted to be helping my crew out and I felt like I was hindering them. Talking to the guys here, a lot of them feel the same. It almost validates it all, being here."
Dan is now looking ahead and focusing on his recovery, with the thought of being able to play with his son more as he gets better a constant driving force for him.
"My end goal is, I want to be back on the run and doing the things I enjoy, for me, from a mental health perspective, all the things I like doing are all outdoors. I'm not an indoor person," he adds.
"I just want my life back. I've got a little boy who at the moment is very young, but he's going to want to do things and I'm going to want to be able to partake. I want to get back to my old life."
If you're struggling with your physical or mental health, we may be able to help you. Call our Support Line on 0800 389 8820 or make an enquiry online.