Approaching retirement from the fire service can come with mixed feelings, but for Essex firefighter Simon Porter, his biggest wish was for it to eventually happen on his own terms.
However, when he was left wheelchair-bound for several months following a traumatic paramotoring accident, he feared that his career had come to an end earlier than he wanted.
Thanks to your donations, he's since been supported by us and has not only recovered faster than he thought possible, but is also back on the run and doing the job he loves.
As a thank you for the support he received, his wife Gemma recently completed the Three Peaks in under 24 hours in aid of us. Here, she shares how we were able to help Simon at one of the lowest points of his life:
"Simon had been paramotoring for five or six years before the accident, so it wasn't a new hobby," says Gemma. "He was around 100ft up when the accident happened.
"I was there and saw the whole thing. The kill switch was actually broken because everything was so shattered, which meant the engine was still revving. We were both covered in petrol – it was a full tank of fuel. We're both very lucky it didn't ignite. But all that added to the urgency.
"I managed to keep him awake until the air ambulance got there, which was luckily not very long at all.
"We were in a field at the time, so there was no real way of telling the ambulance how to find us. I used 'What3Words', which I only knew about because of the fire service, and that meant they could find me. They got to us within about six minutes."
What3words is a system which maps out the world with words. Every three metre square has been given a unique combination of three words, which you can tell emergency services so they can more easily navigate to your position.
Simon was rushed to the Royal London Hospital and remained there for two weeks with two broken legs (open femur and tib/fib breaks). He was then wheelchair-bound for some time after that, meaning Gemma had to convert their dining room into a downstairs bedroom to accommodate him.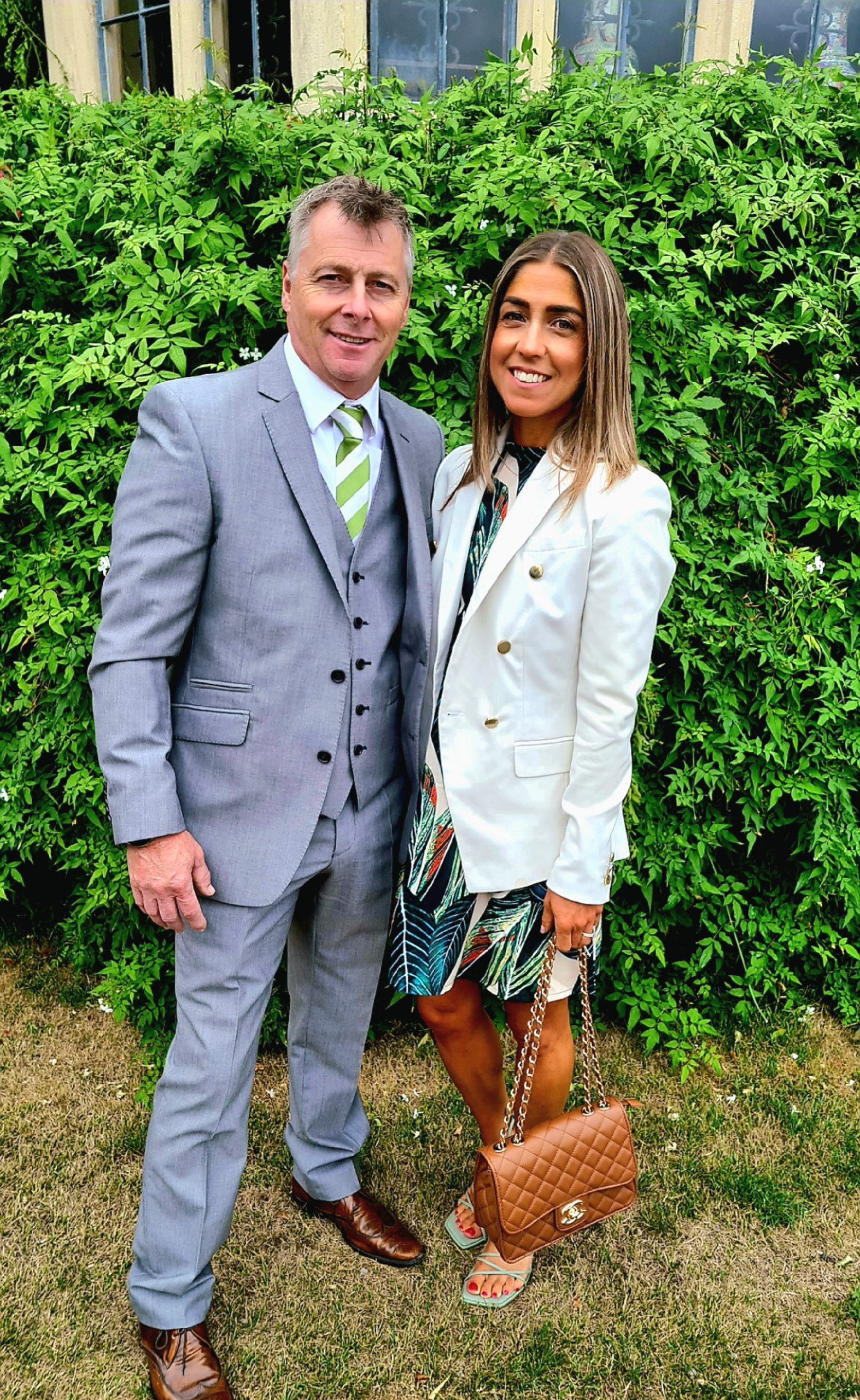 While the recovery was long and difficult at times, including two surgeries, it was the mental impact it had on Simon that surprised him the most.
Simon tells us of that time: "I'm a 100mph person, I have a lot of sports and hobbies I like to do alongside obviously a very active job, so when I couldn't do any of that I struggled. I can't sit still normally, then that's all I was doing! I've never read so many books!"
Gemma adds: "I think he underestimated the impact it would have on him mentally. It comes with the territory in the fire service, they're the ones that are always needed when someone's in trouble and I think he found it difficult to accept the role reversal."
Simon was determined to get back on his feet as quickly as possible – and didn't hesitate in contacting us to see how we may be able to support him.
We initially offered a series of calls to talk through his mobility and recovery as a whole, before inviting him to Marine Court, our centre in West Sussex, once he was able to walk.
"It was a game-changer, completely life-changing for me," says Simon. "It was so relaxing straight away. The physical sessions were full on, then in between it was just complete relaxation.
"The physiotherapists are so attentive – they're monitoring you all the time and tweaking your treatment. You're in a gym with multiple people, but it feels one-on-one. Even the reception staff are so friendly, it felt like being at a hotel."
Gemma adds: "The opportunity to spend quality time on himself both physically and mentally was invaluable and led him to come back home a completely different person, for which we are both eternally grateful.
"He found chatting to other people in the fire service very beneficial, and also having access to things like meditation sessions and relaxation techniques – he'd never done anything like it before and the benefits of it were huge.
"I'd been caring for him 24-7 at that point so to be honest it was a much-needed break for me too."
Simon had a total of 18 months off work. He was able to return a few months after his visit to Marine Court and he says it's meant he now wants to put off retirement for a while longer, so he can leave "on his own terms" when the time is right.
He says: "I'd been due to retire before my accident but I've sacked that off – I enjoy my role and it wasn't the way I wanted it to end. If I hadn't gone to Marine Court, I firmly believe my time in the fire service would have come to an end. As it is, I've been able to go back to a job I love.
"I don't know how to show my appreciation for the support I received, but Gemma's gone some way to achieving something and I hope to carry on spreading the word."
Gemma completed the National Three Peaks Challenge in under 24 hours in August, in aid of us, and her company has agreed to support the cause too. You can donate to her page here.
If you feel you'd benefit from our health and wellbeing support, we may be able to help you. Call our Support Line on 0800 389 8820, make an enquiry online or register for My Fire Fighters Charity now and visit the 'Access Support' tab.
You can also join our 'Share Your Story' Group in the app, by clicking on the 'Groups' tab, to chat to others who have received our support or enquire about sharing your own story.