When Jamie Shortland was involved in a tragic accident in 2019, he fell into a dark hole with his mental health and struggled to see a way out.
However, he says having grown up watching people close to him battle serious mental health issues, he knew the first step was to ask for help as soon as he realised there was a problem.
Around a month after the devastating incident, he reached out to the Charity and began conversations with our expert team – leading to a stay at Harcombe House. Now he says he's found the tools he needed to begin facing what he'd been through and working through how he felt, ultimately leading to him pursuing his dream of going wholetime with Norfolk Fire and Rescue Service.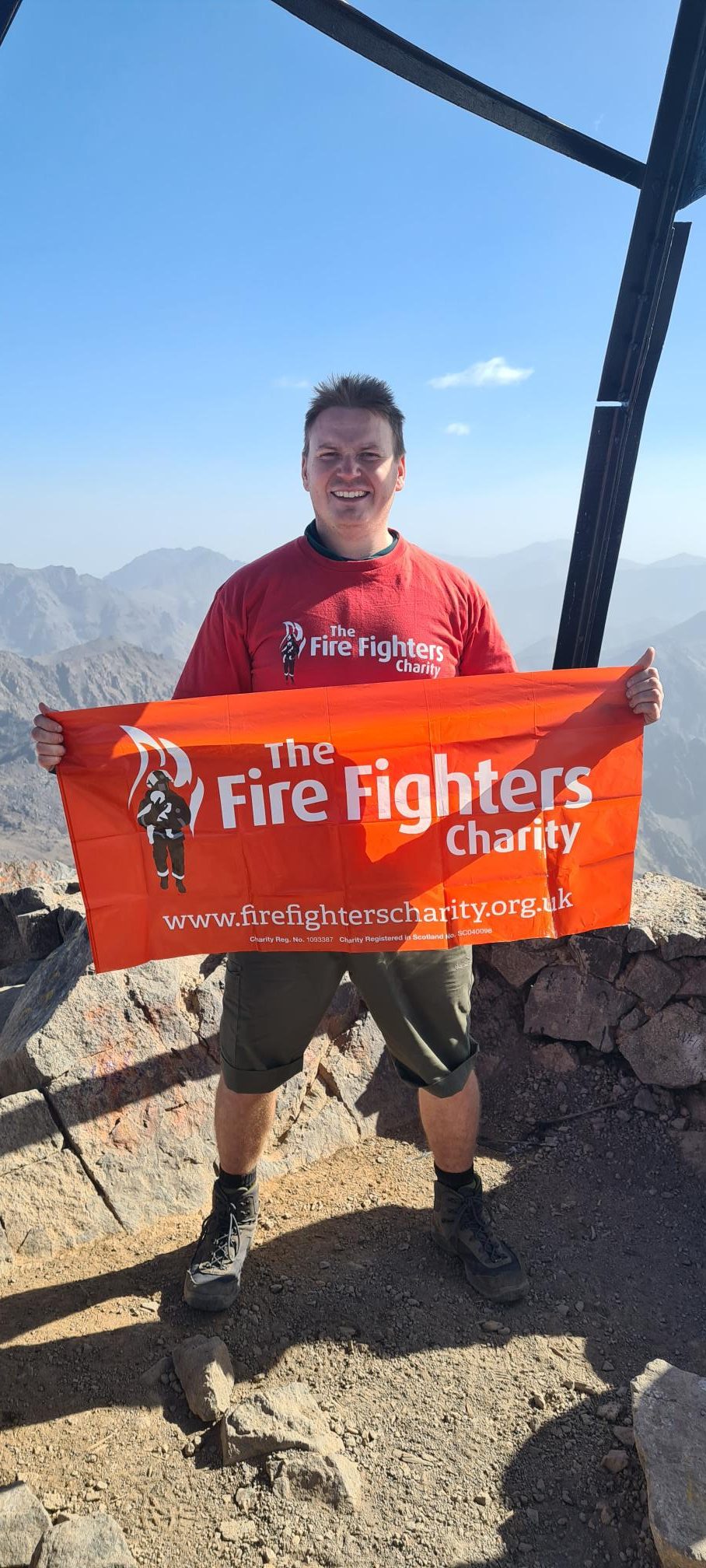 And as a thank you for the support he's received, Jamie, 32, recently raised more than £2,000 for the Charity by climbing Mount Toubkal in Morocco – a challenge he set himself as part of his own journey of recovery.
Jamie had been training to become a wholetime firefighter in 2019 when he was involved in a road traffic collision which tragically resulted in a cyclist losing his life – despite Jamie performing CPR on the scene.
"I had my own injuries, cuts on my head and all over my hands from the glass, but I wanted to help him straight away," says Jamie. "It was only after, when the paramedics took over, that I realised I was bleeding quite badly.
"As you can imagine this was truly devastating for all involved.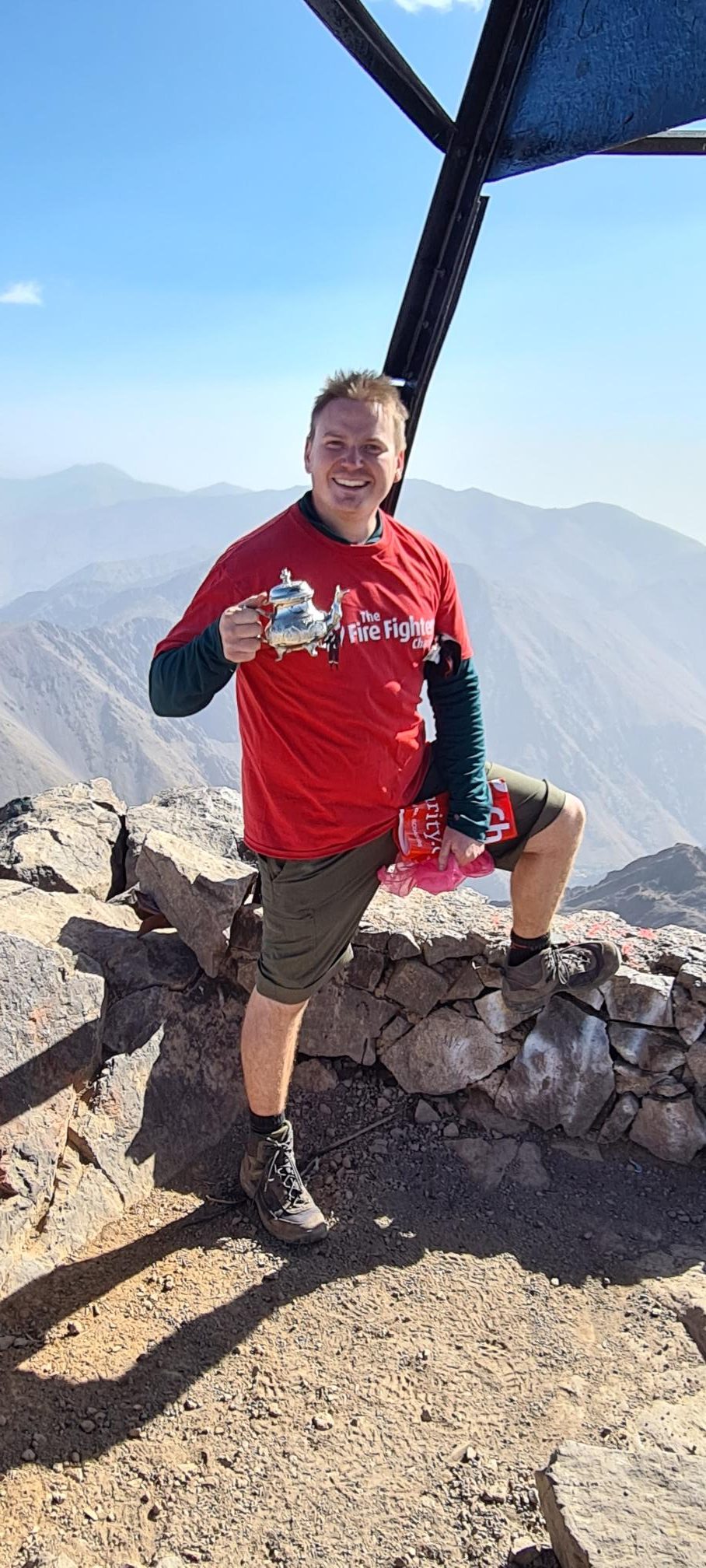 "I took this loss very personally and blamed myself terribly for something that wasn't my fault and my ability to function in my day-to-day activities disappeared… I wanted to run away where nobody knew me and start again, I felt like I didn't want or deserve my family my friends, all who showed me nothing but compassion and kindness."
Jamie continued to struggle with memories from the accident for weeks, despite being informed by police – and later a coroner – that there was nothing he could have done.
"I've never been as low as I was after that. I've grown up in a reasonably rough area of Nottingham and I've seen people close to me attempt suicide, so I never considered that to be an option for me. I could never cause that pain and misery to my family and friends.
"But when the crash happened, I realised I needed help from word go instead of trying to muddle through it like I had in the past. I was 32 and my whole world came crashing in. I thought, 'no, I need help here'."
Jamie says he initially reached out for support through his GP who put him in touch with several helplines. However, it was only when someone suggested he speak to the Charity that he found the support he felt best suited him at the time.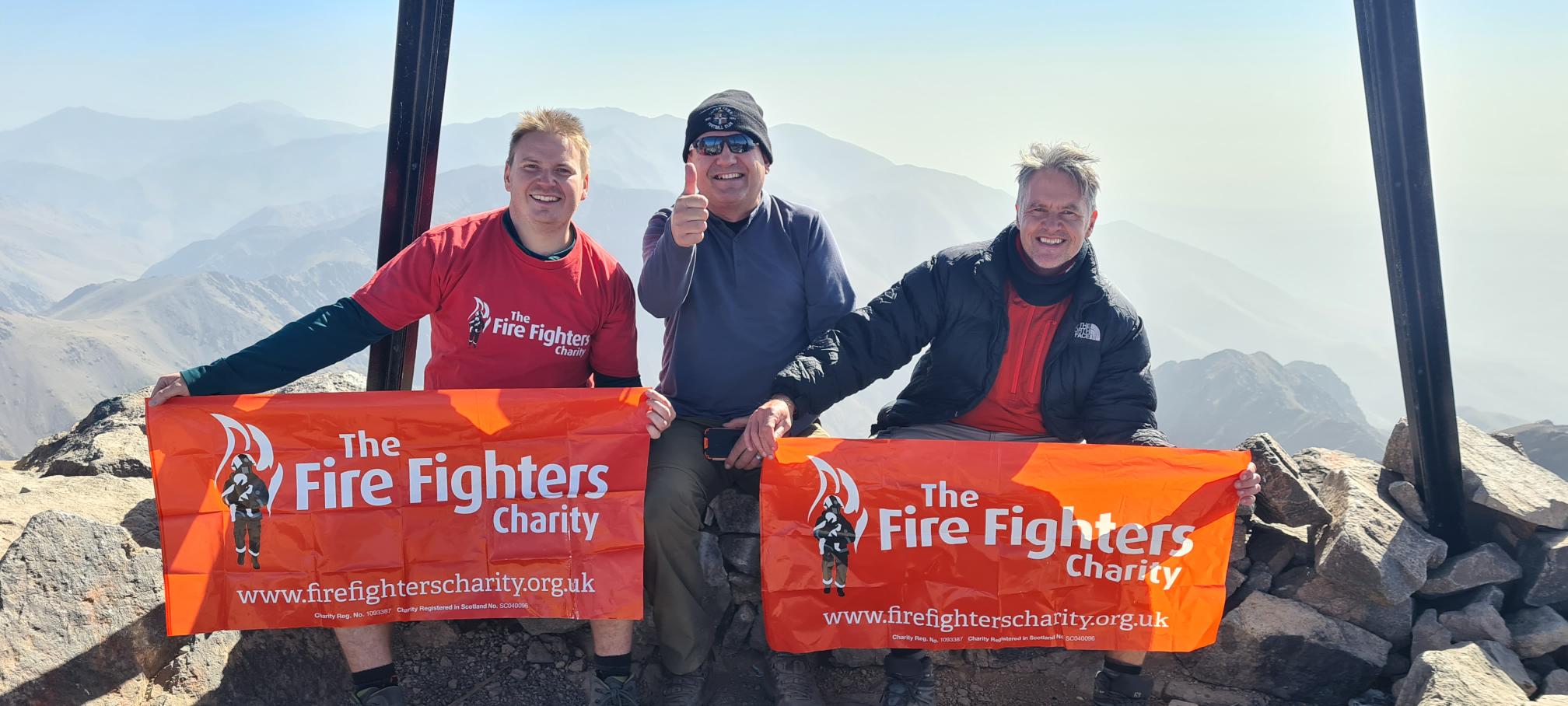 "This number rang once and I was speaking to a member of the Charity," says Jamie. "He spoke to me like a human; he listened and said, 'we can help'. Then I had a call back within an hour."
Our team listened to Jamie recall how he'd been feeling, and how he wished to receive some support as an early intervention before he started to struggle even more. He was eventually offered a space on our Harcombe House programme in Devon, which aims to equip beneficiaries with useful tools to aid their overall wellbeing.
"I was very anxious and a little teary heading down on the train to Harcombe House," says Jamie. "I arrived attended the induction and then hid, shutting the world as everything was so overwhelming.
"But then the next day, it immediately felt better being told where to be… I think I just needed that order. I reported to the gym after breakfast and that's where I met one of the Charity's Psychological Therapists. Within an hour, he and I were talking and, most importantly, someone was listening.
"Throughout the stay I could take part in the variety of classes on different subjects ranging from self-care, sleep, guilt and shame to hydrotherapy and Tai Chi. During this time I got to slowly integrate and talk to like-minded people from all over the country that were there for mental and physical rehabilitation. I still keep in touch with these amazing people to this day, that's how much we all connected.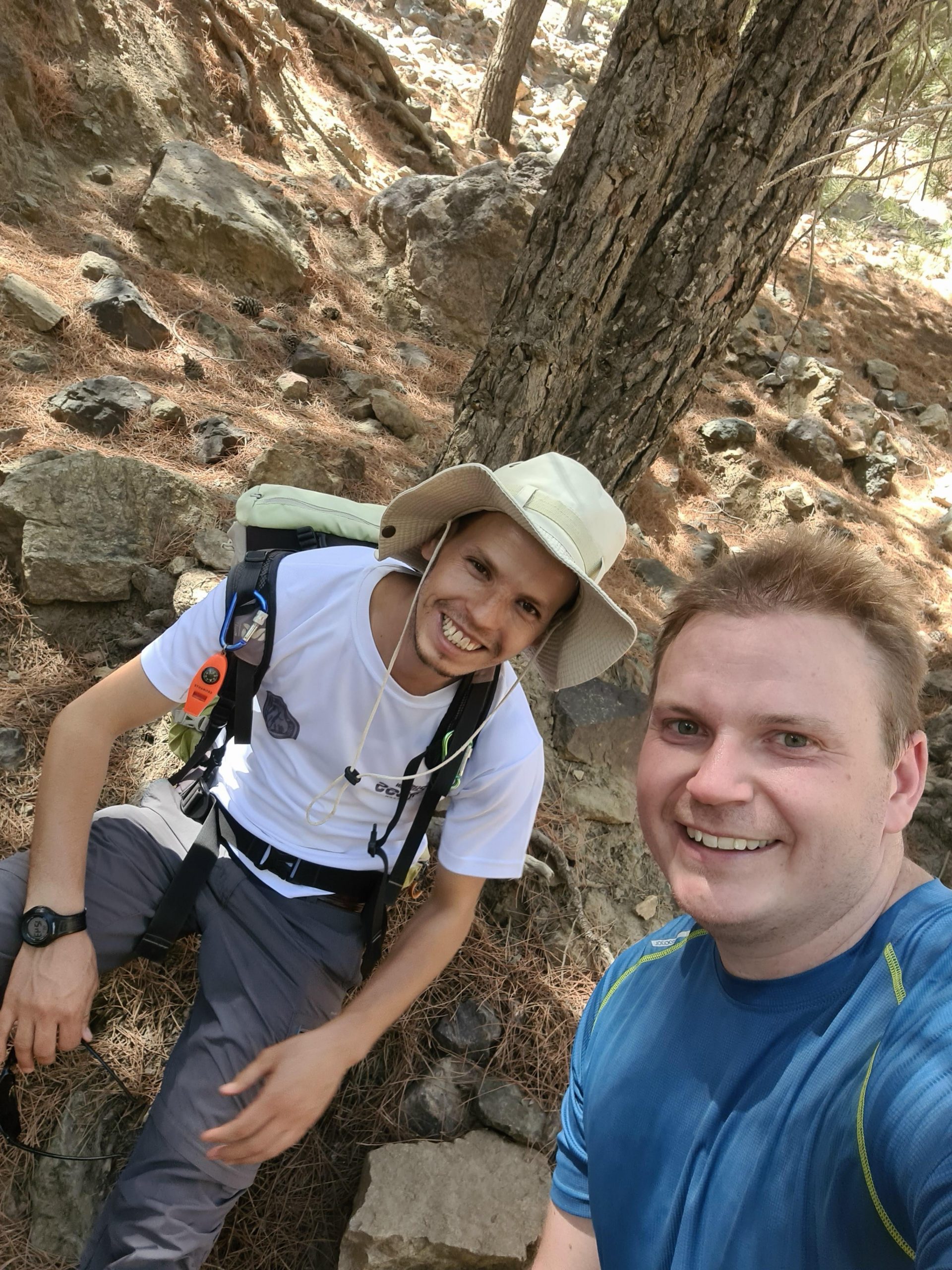 "Talking to everyone there, it was immediately clear everyone's treated as an individual.
"This place put some lights back on inside my head in what felt like a very dark world. What the stay did was try and take some of the shock off the trauma… it basically helped me breathe again."
Jamie now says speaking to the Charity early on, as soon as he realised he wasn't feeling himself, was key to his ongoing recovery – rather than waiting until it got worse.
"I think just taking me away from where I lived, where the accident happened, putting me in that beautiful space, talking to someone who knows what they're talking about and having those realistic, down-to-earth conversations was so helpful," he adds.
"For me, I was on my knees at the side of the road and I thought, 'I've lost my strength here, I can't do this alone, I need someone else to give me a hand up'. If I'd tried to bottle that up, I'm not sure I'd be where I am today. If I hadn't had that early intervention with the Charity, I certainly don't think I'd be in the fire service doing what I love."
"It took some of the shock off the trauma… it basically helped me breathe again."

Jamie Shortland
Jamie went on to become a wholetime firefighter with Norfolk FRS at the start of this year, achieving his long-term dream.
As a way of saying thank you to the Charity, he then set his sights on climbing Mount Toubkal with more fundraisers. He completed the incredible challenge in October and has raised £2025 in the process.
"It was a challenge, for me as well because I was a fish out of water – I've never been anywhere like Morocco! It was a complete culture shock," says Jamie. "I was doing the challenge for me too. It was about me trying to let go… then if I can donate some money to the Charity in the process, that's great."
To donate to Jamie's fundraiser, click here.
If you're struggling with your mental health, we may be able to help you. Call our Support Line on 0800 389 8820 or make an enquiry online.