When firefighter colleagues Jason Haste and Sean Ratcliffe set their sights on climbing 20 peaks in 20 days in aid of us, they knew they'd be facing a huge challenge – so much so, they even received a good luck video from boxing legend Tyson Fury to spur them on.
What they never expected, however, was to need our support midway through.
The Hampshire and Isle of Wight firefighters were joined by colleague Scott Avery as they begun the fundraiser on 3 June – before Scott sadly had to head home following the 12th mountain, for family reasons.
⭐EXCLUSIVE⭐: Huge thanks to @Tyson_Fury who's filmed this fantastic message to four @HantsIOW_fire firefighters who're climbing 20 peaks in 20 days in aid of us.

The team will be spreading the word around mental health and you can donate to them here > https://t.co/FtLajbhK45 pic.twitter.com/G4Q4vOQCol

— The Fire Fighters Charity (@firefighters999) May 26, 2022
Sean had received our support three times before, for his physical health, some financial concerns and, more recently, his mental wellbeing, so he knows first-hand just how far your donations go.
But he had no idea he'd be reaching out for a fourth time just 10 days into the challenge – after completing the 15th peak – when he suffered a sudden heart attack, despite having just passed his fitness tests at work.
More and more people are turning to us for support, just like Sean. Help us help them by donating now.
He'd felt great the day before while walking and climbing, so it came from nowhere with no warning signs. He'd even passed his 6-month fitness test just two weeks prior to the challenge.
"We'd completed the 15 peaks within 10 days, which was faster than we expected. We had the weather for it, so we just powered through," says Jason.
"After the 15th peak, we met a group of firefighters at Aviemore and put the world to rights over some food and drinks. Sean went outside at one point and then one of the guys came in and said, 'your mate's outside on the floor'.
"I went outside and Sean was just coming round. He had quite a bad head injury from the fall, but he was mainly just complaining about his shoulder. Then he mentioned his chest was hurting when we got over the road to the hostel, so I called an ambulance and they were there really quickly."
The paramedics confirmed Sean was having a heart attack, and he was rushed to hospital where he was treated straight away – not only for his heart, but also his head injury.
"If we'd been up a mountain at the time, we'd have been in big trouble," says Jason.
"We decided between us, especially given I was doing the walk for mental health reasons, that I should continue the challenge while he was recovering. I'd drop in daily for a few hours to see him, and continued with the final peaks."
With Sean recovering in hospital – and video calling him at the top of each mountain – Jason managed to complete four more peaks in just three days.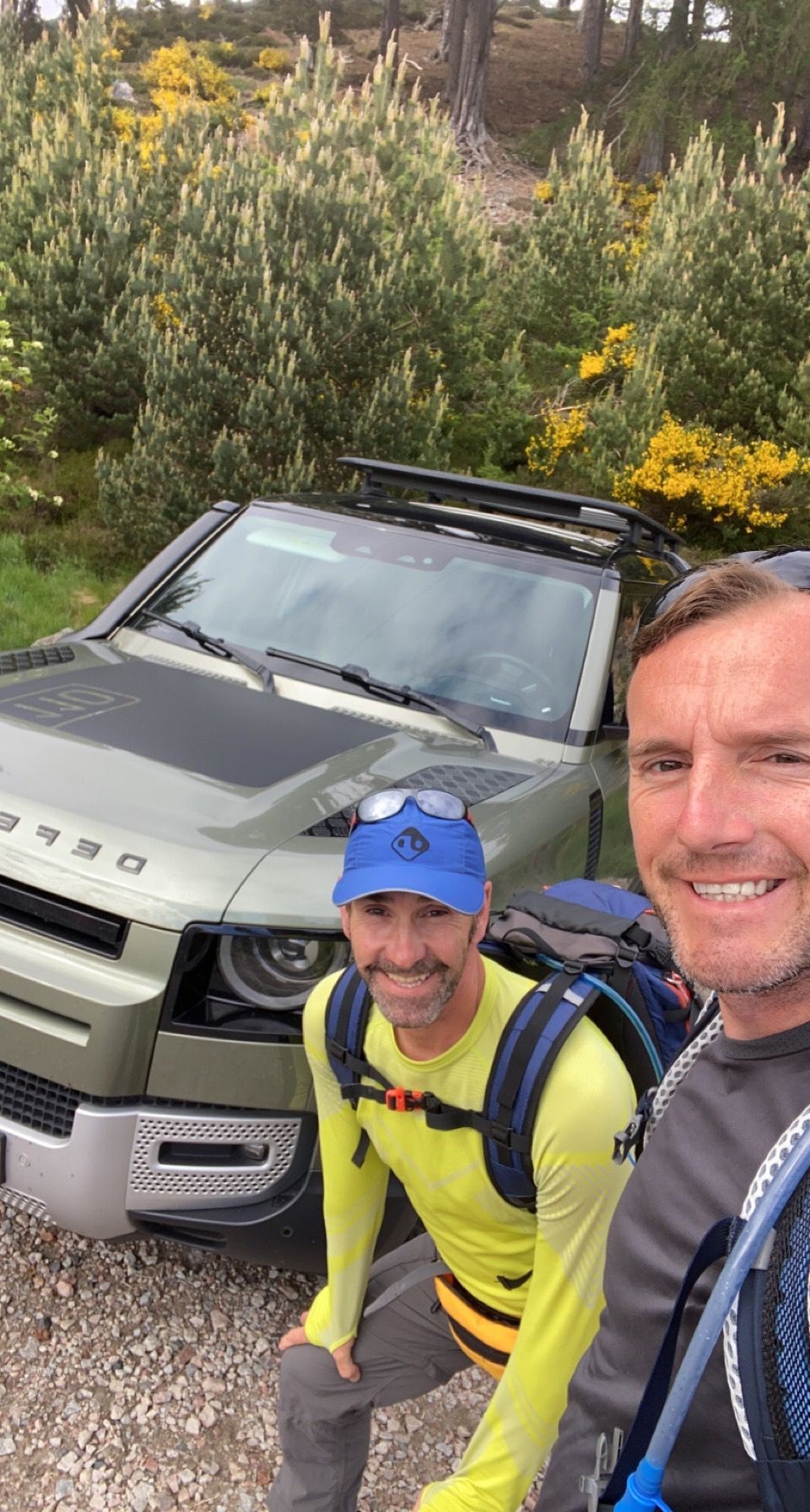 He adds: "Two of the peaks I did with one of our Scottish colleagues, then I did the next two on my own. I got to 19 peaks in 13 days, and was going to do the last one within 14 days, but they decided they were going to discharge Sean that day.
"We decided it was more important to get him back to his family, so I stopped there and we made the final 'mountain', or journey, more about getting him home. It seemed right."
During his time in hospital, Sean reached out to us and was put in touch with our Welfare Team, who have been supporting him throughout and are now hoping to arrange a recuperation stay for him at one of our centres, when he's passed the necessary cardiac tests.
Sean explains: "Having had support from you before, I knew exactly where to turn this time. I've actually had help from the Charity three times. The first was around 1999 when I broke my wrist. I fell off a ladder while painting.
"I went to Jubilee House and it was absolutely brilliant, it really helped my recovery.
"I then got in touch in 2008 for financial assistance, after I lost everything – including my house.
"And finally in 2010, we lost two firefighters in the Shirley Towers fire. I was quite involved, but it wasn't until a year later that I realised I was really struggling and I was referred to Harcombe House for a recuperation break in 2011 – just to get away.
"I'd started becoming quite frustrated with managers above me, things like that, and it was someone on the Occupational Health team that said, 'right, you're going next week'. It gave me no time to think, it was perfect.
"That was brilliant. I literally turned up with a book and challenged myself to relax and read a chapter every day. Once I was done, I left, it was exactly what I needed.
"As a Watch Manager myself, I've referred lots of people to you, and due to the support I've had, I've been able to say, 'this is what they bring, this is how they can help you'."
Meanwhile, for Jason, completing this challenge was a way of supporting his own mental health – all while raising an incredible £1,800 for us.
"I always look at life as three obstacles if you're challenging yourself – that's PPE, fitness and mental health," he says.
"In the fire service, for example, say I'm going into a house fire, my fitness is at a really high standard, my PPE is at a really high standard, then my mental health is something I'm always actively trying to improve. My weakness in all of them will always be my mental health.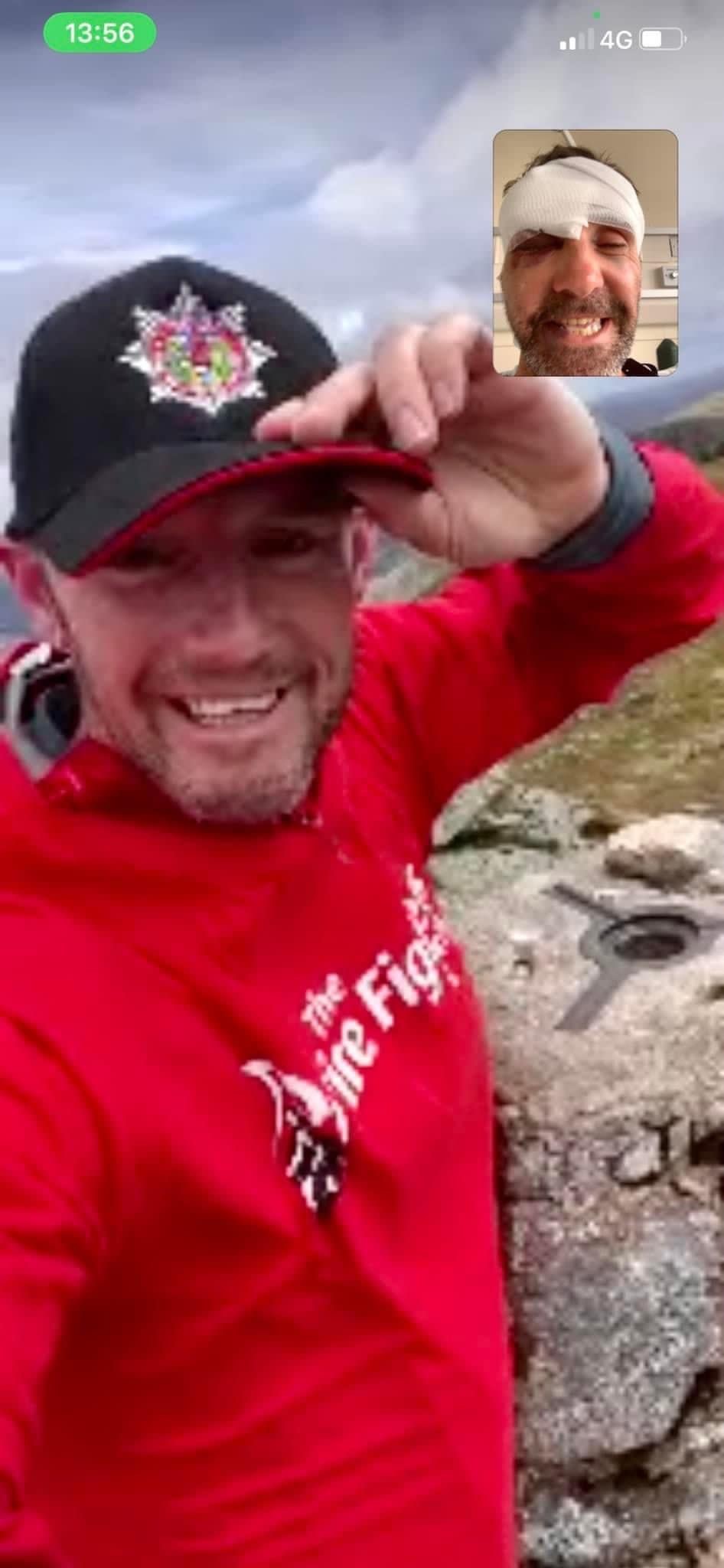 "When I'm doing these challenges, I'm actively improving my mental health – and that's often unknowingly too.
"My point is, you're getting outside and surrounding yourself with positivity – it's all improving your mental health. And that's a message we want to spread. It's about constantly pushing yourself.
"It's so good for us now to know we've done a little bit to help our colleagues across the UK, when they might need your help."
Sean is now in contact with us as he recovers from home, awaiting health checks, and hopes to return to work in the future once he's fit and healthy enough.
To support their fundraiser, click here.
If you're struggling with your health and wellbeing, we may be able to help you. Call our Support Line on 0800 389 8820, make an enquiry online or visit the 'Access Support' tab in MyFFC.
You can also join our 'Share Your Story Group in MyFFC to chat to others who have received our support, or enquire about sharing your own story.