For Lee Fisher, donating to the Charity throughout his near 30-year career was his way of investing in his and his wife Lynne's future, should they ever need support.
But he couldn't have known they'd both need that help at the same time, eight years after he'd retired.
Retired Hampshire & Isle of Wight firefighter Lee, 61, injured his knee while skiing more than two decades ago and while it hadn't caused him issues during his time in the service, it started to affect him more recently.
However, it wasn't until he and his wife, also 61, were involved in a serious motorbike accident a year ago that they reached out for support, as Lynne sustained major injuries in it and faced a long road to recovery.
"We had an accident on our motorbike 11 months ago – a van pulled out in front of us," says Lynne. "It was a low-speed impact but unfortunately we think my foot got trapped between the van. When I came round, the bike was on top of me – it had landed on me.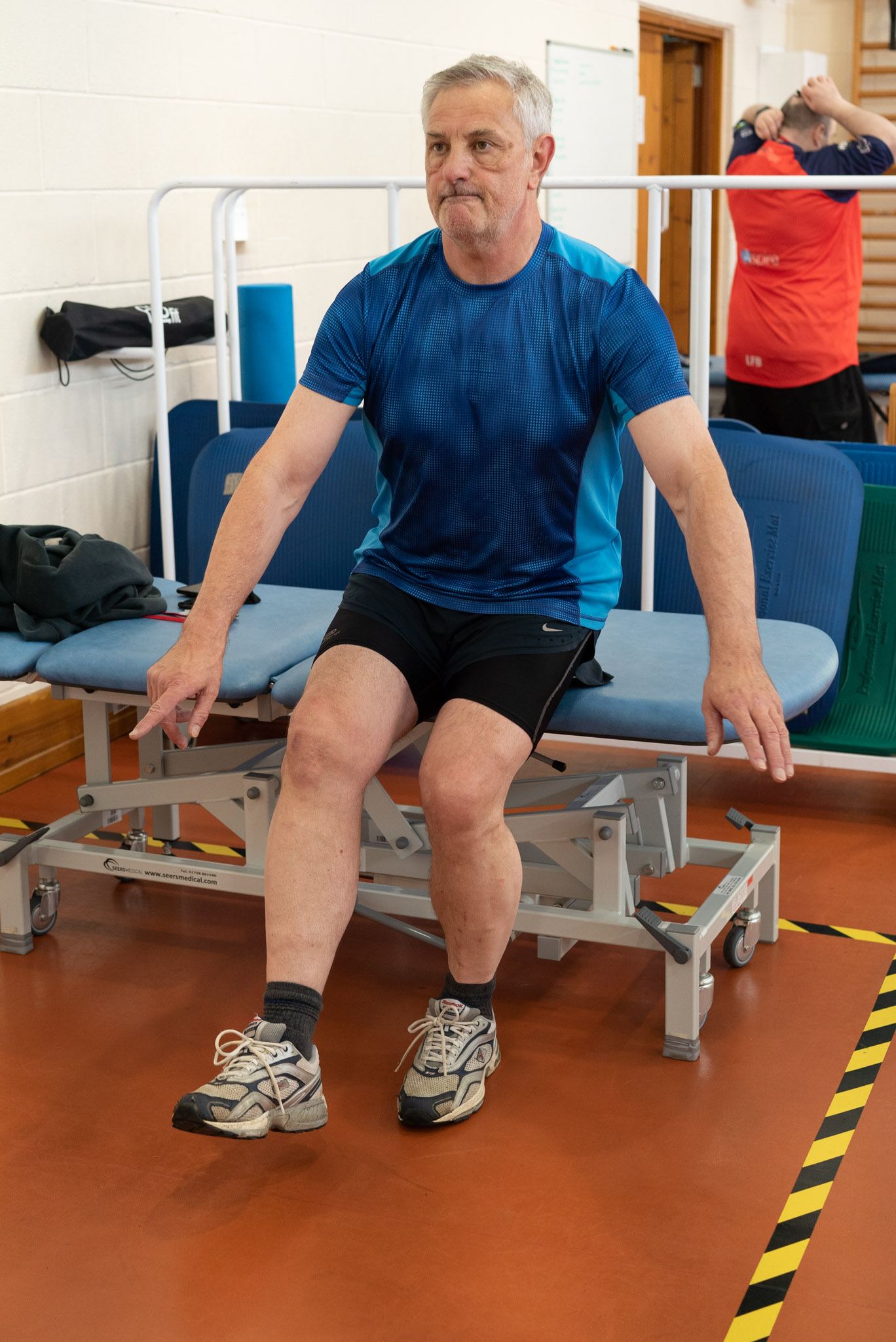 "Lee pulled it off and I was in a lot of pain. I was airlifted to Oxford's John Radcliffe and I found out I'd shattered my pelvis, meaning I needed a new hip as well as a metal band fitted
"My ankle's also pinned in two places. You get very good physio from the NHS, but it's only for a limited time – just doing the basics. I was eventually moved to another hospital which I wasn't happy in, so in hindsight, I came home sooner than I should have and Lee had to do all the caring.
"I was bedbound at first and then non-weight bearing for six weeks."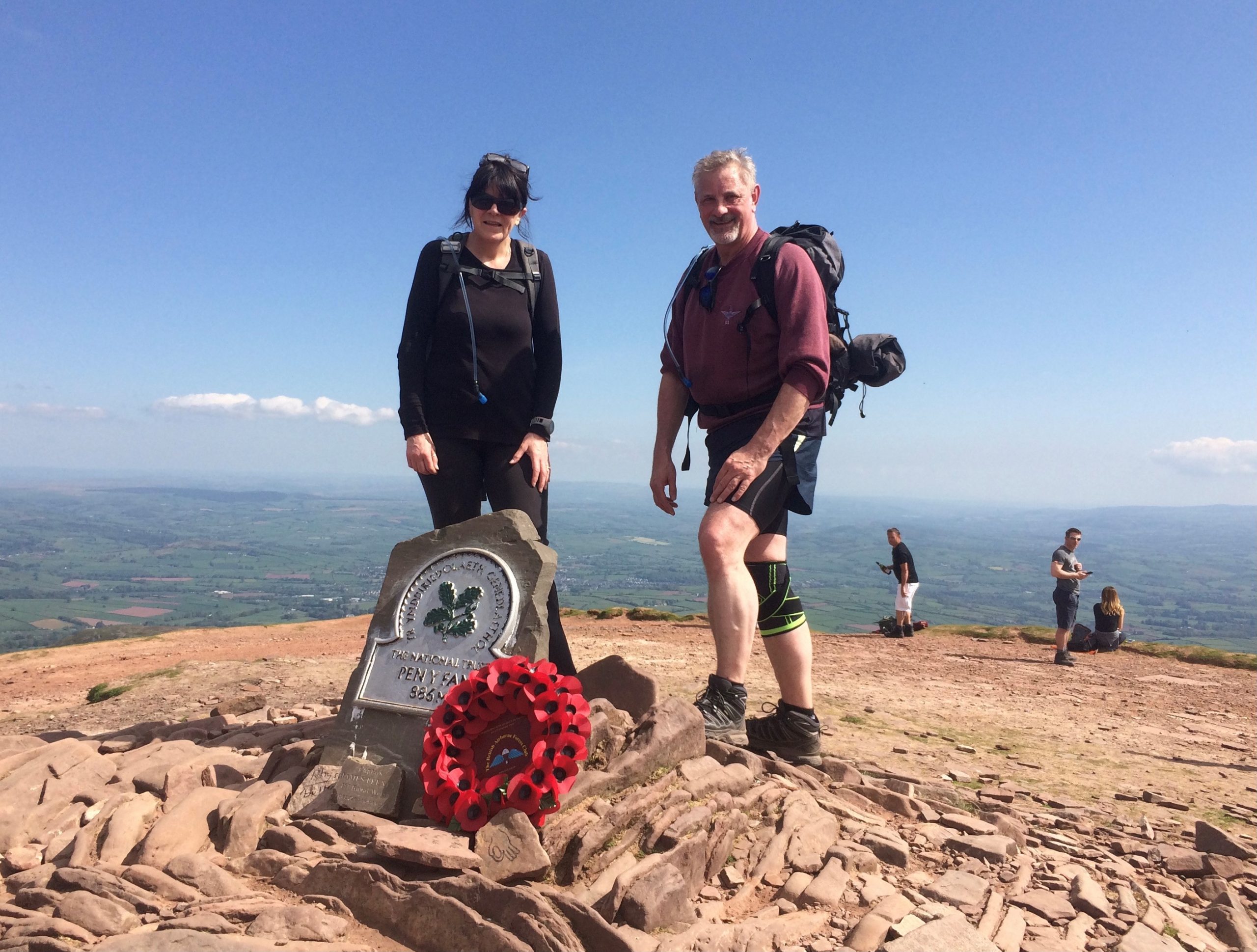 Added to Lynne's injuries, Lee's knee was also flaring up and he says: "I did have an operation on it, but since then the muscles have become quite weak."
Realising they both needed a helping hand, Lee finally reached out to the Charity.
"The first contact came about because a friend I used to work with suggested I give you a ring – for Lynne mainly," says Lee. "While I was talking to them, I brought up my knee and they said they could potentially help that as well."
Lynne adds: "The Charity gets you so much further, you jump hugely after a week here.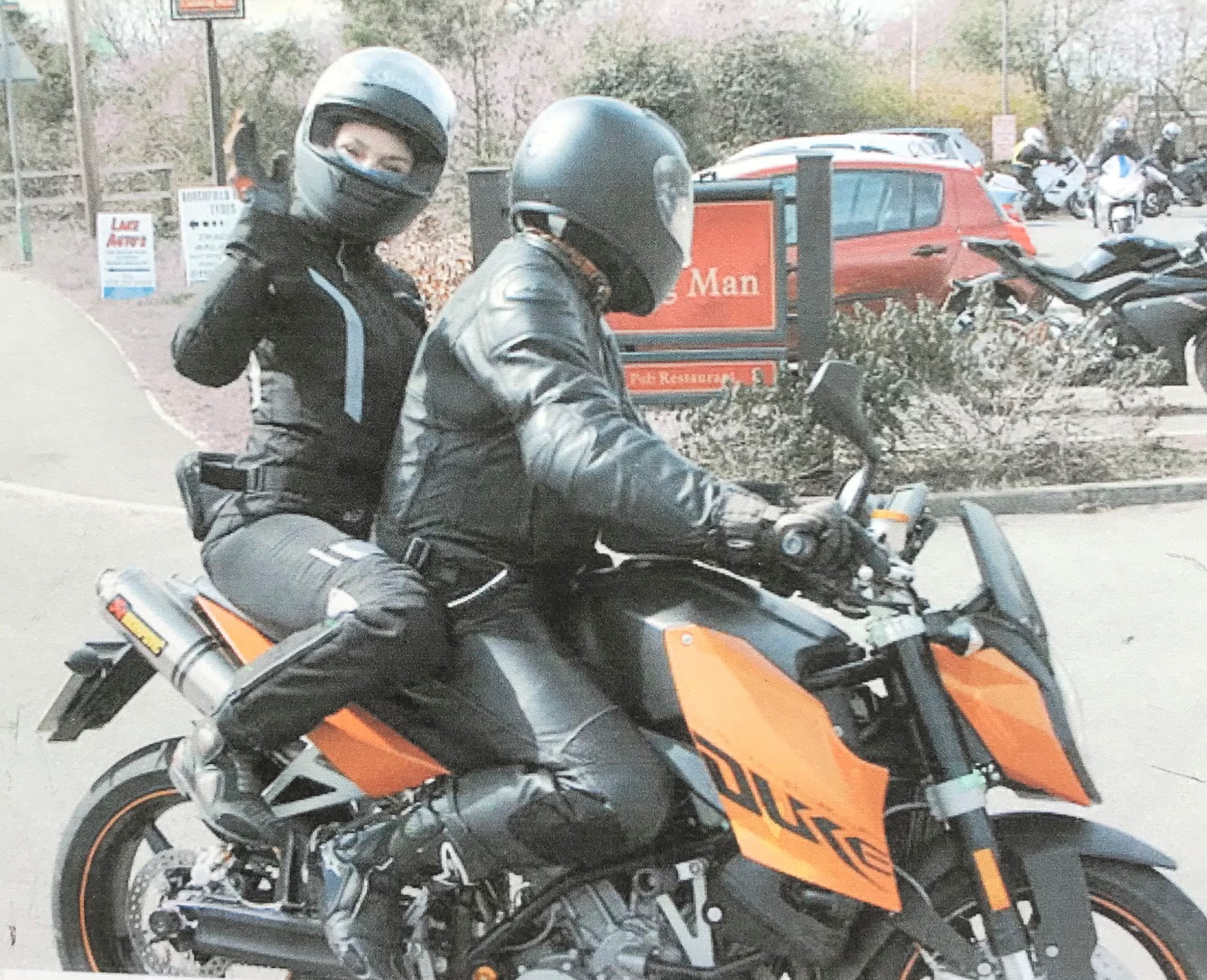 "We went to Marine Court in Littlehampton originally in October 2020, because we live down in Hampshire, and I was on a stick then. I was basically off it when we left.
"Then we've had video calls every month since, plus physio sessions online, before coming back here. The video calls were great because they can see you and instruct you."
For Lee, he was given exercises to strengthen the muscles in his knee and he says the regular contact proved hugely motivational for him.
Having seen improvement at Marine Court and virtually, the couple were then invited to Jubilee House, our centre in Penrith, earlier this year.
"It's a full-on program, I think people are surprised when they first come," says Lynne. "According to your injury, there's hydro, pool work, gym work, walks, it's full-on and you're really tired – but it's worth it.
"You get more confidence in yourself, you've got someone there saying, 'you can do that, it is mended'. You're normally a little bit protective of yourself, so you need those people. You don't get this anywhere else."
Lee adds: "It's really convenient that we can both attend at the same time, even though we've got different injuries, you're still getting specific help for your own injury.
"You get a reminder that it was being part of the fire service that allowed you to do this. After paying monthly and doing the Car Washes, it's an investment in your future. This support is payback, years later."
The couple are now encouraging anyone thinking of reaching out for support not to hesitate – while taking the opportunity to support the Charity throughout their career and after.
"You hear about The Fire Fighters Charity when you first join because many of us – me included – contribute monthly through our payslip," says Lee.
"For most of my service I didn't think I'd need it myself and, while I did know they were there for spouses, partners and children, but since being here I've found out there are even more people that can take advantage of the facilities.
"I'd tell anyone to think of an activity, even if it's just a Car Wash, to raise funds for the Charity. If anyone's got any pains or injuries, physical or mental, then get in touch. They've got so many specialists that can help in so many areas, and they're really tailored to you specifically – giving you their full attention.
"It's priceless. To get this level of support anywhere else, you'd probably have to be an elite Olympian or a professional sports player."
If you're struggling with your physical or mental health, or your social wellbeing, we may be able to help you. Call our Support Line on 0800 389 8820 or make an enquiry online.