To say Ludo Macaulay has a lot of fundraising under his belt is an understatement. Reading his list of accomplishments, it seems like more than one person can possibly achieve in a lifetime. But having just received an MBE in the New Years Honours list for services to the wider community and The Fire Fighters Charity, Ludo insists it has always been a team effort.
Ludwig "Ludo" Macaulay joined the fire service at 18, spending most of his 32-year career at Salisbury Fire Station in Wiltshire. It was here that he quickly became involved with The Fire Fighters Charity (known then as The Fire Service National Benevolent Fund).
"I always had a strong following and proud tradition of supporting the FSNBF and later Fire Fighters Charity," says Ludo. "We'd hold annual street collections at Christmas, car washes and large open days. During the 80s and 90s, we'd try to do one large charity event each year, from canoe races, skate-a-thons, ladder climbs and the Three Peaks Challenge, as well as a 10km road race that became very popular."
As the years went by, Ludo became Station Rep for Salisbury, continuing to build the races into a series, including a 10-mile road race, a half marathon, and eventually a trail marathon, called the Salisbury 54321.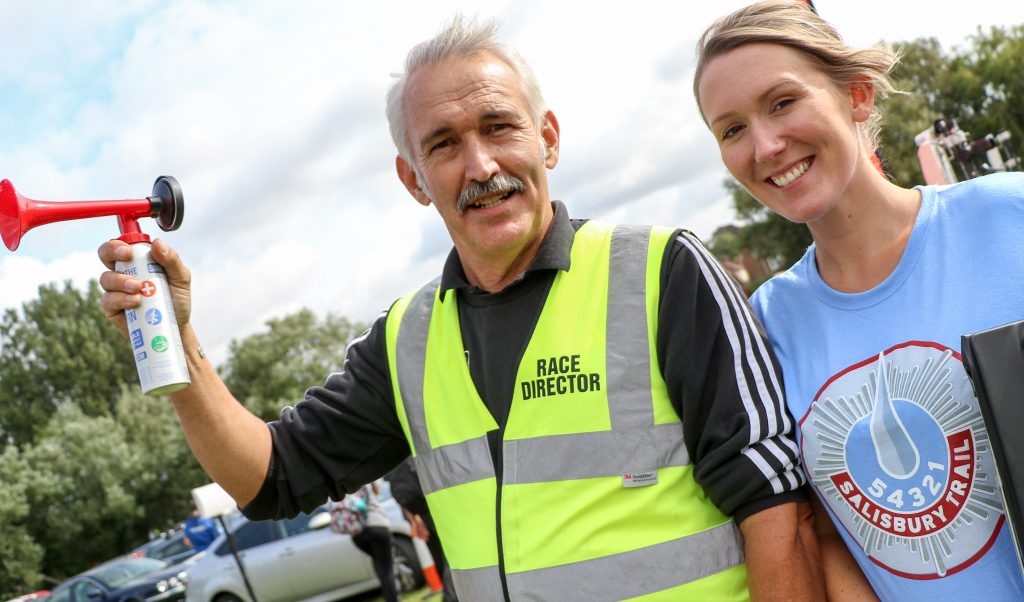 He went on to become a Graduate of the Institute of Fire Engineers, and a Fellow of the British Association for Physical Training. He also qualified as a Mountain Leader with the RAF Reserve, which he put to good use in enlisting the whole station tackling the Three Peaks Challenge in 1983. After many summers spent improving the challenge, ten years later it was officially recognised by Fire Sport UK's list of challenges. As Challenge Director, Ludo saw the team entries each year grow and grow, with participants from nearly every UK fire and rescue service, some from abroad, and members of the police, army and youth groups, many of whom were all supporting The Fire Fighters Charity. By 2018 18,000 people have taken part in the event, 25 years since first organising it.
"And then, upon retiring aged 50 in 2005, I was approached by the FSNBF who were expanding their very small band of professional fundraisers and asked to join the team," says Ludo. "I worked for the Charity for eight years, initially working in the South and South West and going on to organise national events in the UK and overseas. I was also part of the team who worked on events like the commissioning the rehab wing at Harcombe House in 2006."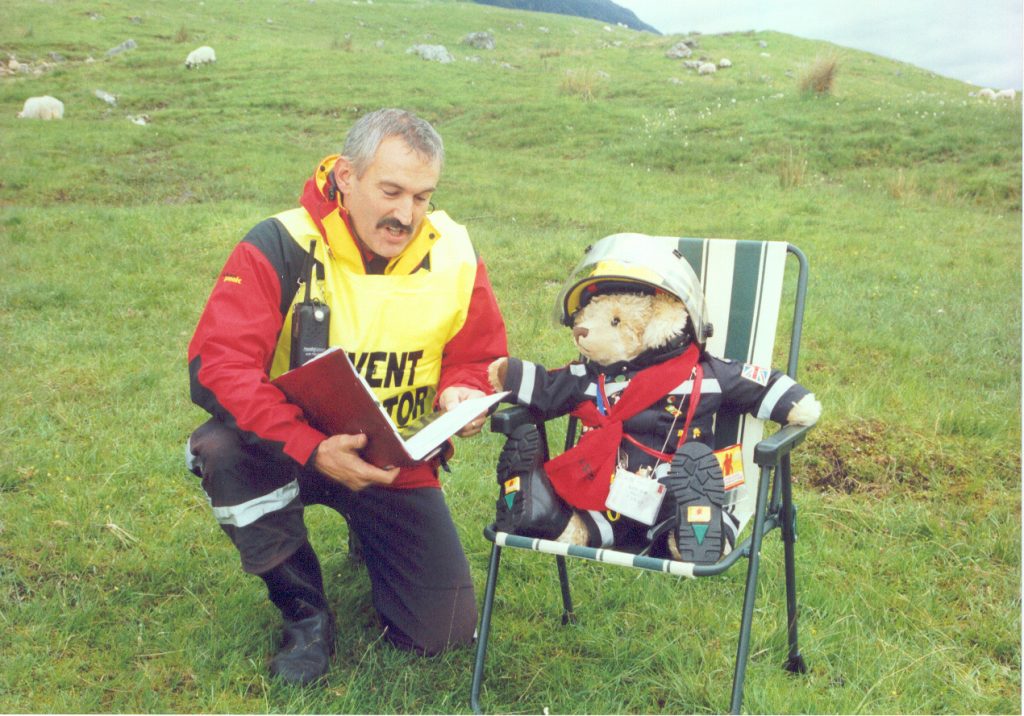 He has completed 20 charity treks on five continents, taken part in numerous marathons and treks, including the Tunnel 2 Towers in New York in memory of those who lost their lives in the 9/11 terror attacks. He has been involved with the Duke of Edinburgh Award for over 15 years, and as a Gold Award holder has helped to run the scheme in local ATC squadrons and the Salisbury Open Award Centre, while assessing over 100 expeditions and even serving on the a National Skills Advisory Panel in London.
He has spent over ten years working with Salisbury City Football Club and become a Match Day Safety Officer for all home games. As a life member of the RAF, he has more recently served as a Treasurer to the Salisbury branch of the RAFA. As a Mountain Leader and Student Supervisor, he has assisted Wiltshire College's Uniform & Public Services and Sports students carry out weeklong trips, expeditions and adventurous activities in Snowdonia and Brecon Beacons National Parks.
He is still serving on the Salisbury and District Scouts Executive Committee as a community member, as well as sitting on the Wiltshire Retired Firefighters Association Executive Association. And if that wasn't all enough, he also works part time as a security guard in Salisbury.
His efforts have not gone unrecognised. In 1998 Ludo was voted the UK Fire Services 'Sports Person of the Year' and in 2005 received a Meritorious Service Medal for services to sport. In 2008/9 he was part of a team that won the prestigious Charity Third Sector: Fundraising Team of the Year award. In his hometown, he has won the Salisbury Journal and Spire FM Lifetime Achievement Award at the Local Hero Awards. And he has been a finalist for no less than four Spirit of Fire Awards from The Fire Fighters Charity over the years, making the short list for Station Rep of the Year and Retired Rep of the Year and winning the Event of the Year and Team of the Year categories.
But it was this latest accolade that seemed the hardest to believe: "I thought it was a wind up," he says of the moment he found out he'd received an MBE. "I had to look at the envelope a good few times. We've been ploughing on with events for the last few years, and suddenly it's all come together. I'm very honoured."
But Ludo is adamant he could not have achieved any of it alone.
"So much of my support for The Fire Fighters Charity stems from just continuing to enjoy the events we originally started that continue to be popular," says Ludo. "I would obviously only have been able to continue with such ambitious events with the support of many volunteers who have a similar aim of helping the Charity and our participants to achieve their targets. I call these people my dependables, some of whom have helped me for over 25 years and are also worthy of recognition. They certainly include my family, of which my wife, Helen, has been instrumental to the administration of many events we've undertaken, which is fundamental to good organisation. I also need to recognise my two daughters, who keep me abreast of social media and communication methods."
On behalf of everyone at The Fire Fighters Charity, we're sending a huge congratulations to Ludo. Quite frankly, we don't know where you find the time.
Ludo is one of two retired firefighters to be recognised for their lifelong service to The Fire Fighters Charity. He is joined on the list by Harry Binyen, who received a British Empire Medal.
If you've been inspired by Ludo's lifelong efforts and want to support The Fire Fighters Charity, keep your eyes on our Volunteers and Fundraising pages.