Little did Mark Richards know that Tuesday 11 July 2017 would be the last day he would spend as an operational firefighter after nearly 20 years in the service. He had no idea that the following day, on a sunny afternoon, down a residential road in Banbury, a drunk driver would crash into his motorcycle and force him into the car in front. Nor that he would be left with life-changing injuries that he would still be trying to recover from two years later.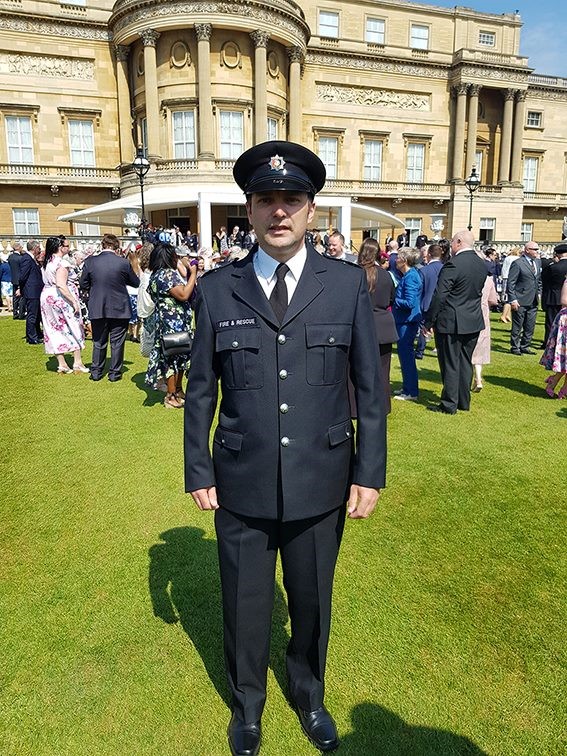 "I remember everything about the crash," says Mark, who was an on-call Watch Commander at Waddesdon Fire Station in Buckinghamshire before the accident. "It was a beautiful day and I'd decided to go across country rather than on the motorway. I remember checking my mirrors and seeing a black Volvo coming at me at speed, and thinking blimey, that's going quick. And then I was hit."
The man who crashed into Mark was drunk at the wheel, more than twice the legal limit. He would later be sentenced to two years in prison for causing serious injury by dangerous driving. CCTV footage showing the accident left no one in any doubt as to the severity of crash, in which Mark suffered a shattered pelvis and shoulder, punctured lung and five broken ribs.
"That one decision he made – to get behind the wheel while drunk – has changed not only my life, but also my family's lives," says Mark. "Pre-accident I was very active, regularly cycling, competing in triathlons and loving nothing more than kicking a football about with my kids. But it is what it is, and I just have to try and go on with things."
After the crash, Mark spent six weeks in a wheelchair, unable to do much more than move his hands. While his pelvis injury was the most severe and required the most extensive surgery, it was the damage to his shoulder that left his future with the fire service hanging in the balance, as well as causing him the most long-term pain.
"They don't think I'll ever be able to lift my arm above shoulder height, which, for a firefighter, is not great," he says. "In the early days, I was naive about my recovery, and was convinced I'd be back on the run by Christmas. I never appreciated how long the process would be. It's been a tough two years, but it has gone by quickly."
Determined to recover as much mobility as possible, Mark approached The Fire Fighters Charity. He has subsequently visited Marine Court in Littlehampton a five times, where he has been pleased with the progress he has made.
"The set up down there is absolutely fantastic, being able to focus on yourself for hours each day, for days in a row," he says. "The first time I went I hobbled in with a walking stick. By the time I left, it was without a stick (but still with the hobble). Even everyday tasks like putting on socks or doing up shoes, I didn't use to be able to do either without a device. After my third visit I could do my shoelaces, and by the end of my fourth I could put on a pair of socks.
"Sometimes it feels like slow progress, but with a long-term injury you have to look back to where you were to where you are now, and enjoy achievements where you can. I'll never forget that first go on the centre's anti-gravity treadmill, being able to run for the first time in months. I was told I'd never run again and now, well, I'd say hobbling at speed is a more accurate description, but it's something I never thought I'd be able to do. I'm also able to cycle again, which is a big thing for me."
As well as racking up achievements each time he leaves the centre, Mark also leaves with new friends and networks from within the fire community, which helps him cope with the loss he feels at having been off sick for two years.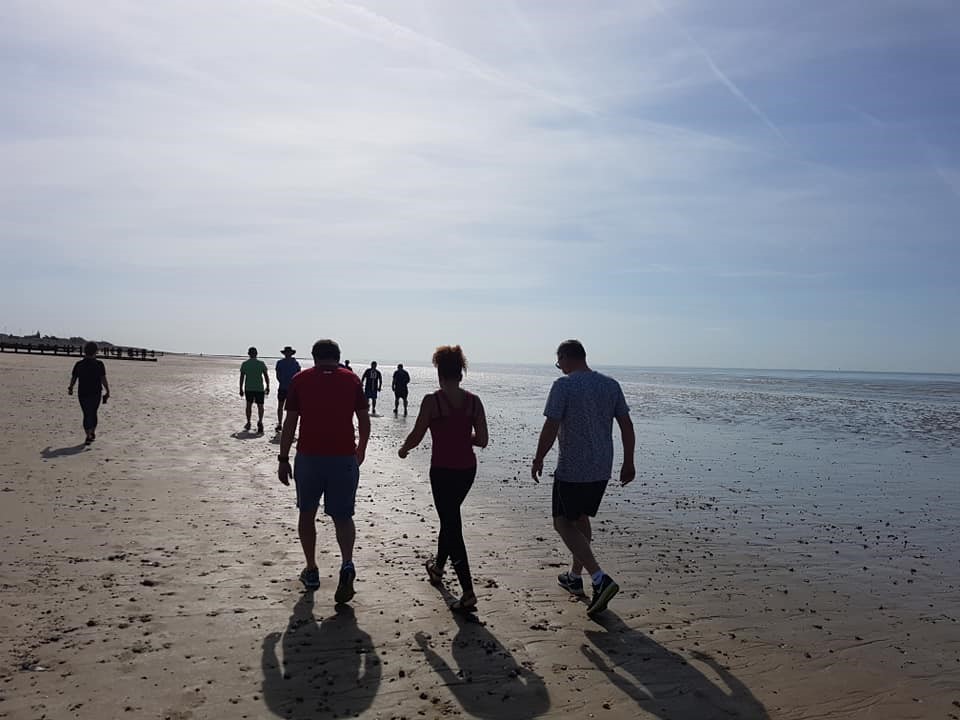 "Everyone's there for their own reason, whether physical or psychological, and you all help each other along," he says. "I've got a network of friends now nationwide who I wouldn't have met otherwise, so that's one positive to come out of the accident."
Mark also featured in an anti-drink-driving campaign with the Thames Valley Police last Christmas, sharing his story in the hope of preventing any holiday accidents.
While he has adjusted to day-to-day tasks and is coming to terms with the constant discomfort and fitting in life around hydro and physio sessions, hospital appointments and surgeries, the loss of his fire career is a hurt that Mark still struggles with.
"It's likely I'll never be able to return to the fire brigade, which is gutting," he says. "It's the first thing that has defeated me; everything else I've been able to achieve, to some degree. I had no intention of leaving the job I loved, but my shoulder range is so restricted, I can't imagine ever being able to put a ladder up or do anything like that. I really miss the banter and being with the crew. We drill Mondays, so I still go up for that and then debrief with them afterwards, but it's just not the same. But I just have to keep thinking things could have been a lot worse, and be grateful for the progress I am making, thanks to The Fire Fighters Charity."
Are you struggling to adjust to life after an injury or illness and would like help on your road to recovery? Let us see if we could help. Phone our support line on 0800 389 8820 or apply online.