Taking on a volunteering position for us was an easy decision for Mark Trudgill, as it allowed him to focus on spreading an important message round his colleagues – to reach out for help as soon as you need it.
Mark, a firefighter with Norfolk FRS, became a Station Rep for us after tragically losing his son, Steven, to suicide.
Steven was in prison at the time, serving a sentence for arson, and Mark says the grief stays with him every day. However, he's since received support from us and found coping mechanisms. He says, having seen what a difference it can make, he's devoted his time to spreading the word round his colleagues and friends, so they know just how far their donations go.
"Since I joined I've known about this Charity, we'd sign up for the Lottery and donations from day one," says Mark. "I just never thought I'd need to reach out myself…
"My son, Steven, was a fire cadet and was aiming to be a firefighter one day, as well as joining the army. However, he had ADHD and had taken himself off his meds, thinking they'd stop him getting into the army.
"He ended up in prison at the age of 17, for arson of all things, and was told he'd be there for the rest of his teenage years. I was actually the one that reported him – I'll always put public safety first, and he knew that.
"Whilst he was inside, he was always working towards getting out, but of course there's a process and parole and things. In his mind, when he got to his 20s, he'd done his time.
"When it hit one Christmas period, he was moved to a new prison and none of his money or personal belongings followed him. He was on welfare checks all the time at that point – they knew he was at risk.
"In the January, he'd just had enough and he ended his life."
Donate today to support more people like Mark.
Steven passed away in January 2014, at the age of 23.
"I remember getting a knock on the door from a Prison Officer and thinking, 'oh dear, what's happened?' never expecting that," says Mark.
He says at first, he couldn't process the news and immediately turned to his Watch for support, having always seen them as family.
"From there, I had compassionate leave and then I went on sick leave for a month," says Mark.
"I was having counselling but I actually found it was making me worse, so I stopped it. I'd sit at the graveside and I'd dread going, because I knew it wasn't helping me.
"I eventually went back to work mid-March and I thought I was okay…"
While Mark thought work was the distraction he needed, he ended up suffering a panic attack midway through a BA exercise shortly afterwards.
"All I could think about was my boy. I knew I needed to get out.," says Mark, who was later signed off work for a longer period of time as he came to terms with his grief.
"That's when my Watch Manager said, 'have you had any help?'" recalls Mark. "I told him about the hospital counselling and how it hadn't helped, and he suggested this Charity.
"I had a lot of contact from then on with you, before being offered a week at Marine Court that June."
While Mark says he wasn't expecting the week away would help him, he was surprised just how much of an impact it had.
"I had visions of it being militarised, but it couldn't have been further from it!" he adds. "When I got down there, it was great. I couldn't get over how young and helpful the staff were, they were brilliant, absolutely brilliant."
As well as time focusing on his mental health, with group sessions on everything from stress to sleep, he also had time with other beneficiaries in the gym and hydropool.
"I was there for my head, so it was tailored to that, but I also got my fitness up again while I was there too – it got me to the point I easily passed my step test, and that was the most confident I'd felt doing it," says Mark.
"I wasn't able to talk about it at the time, or keep my composure, but I can now… I talk to a lot of people on the Watch about it and try to help them."
Mark has since continued with CBT sessions outside of the Charity and now feels confident talking about his loss, to help encourage others to open up too.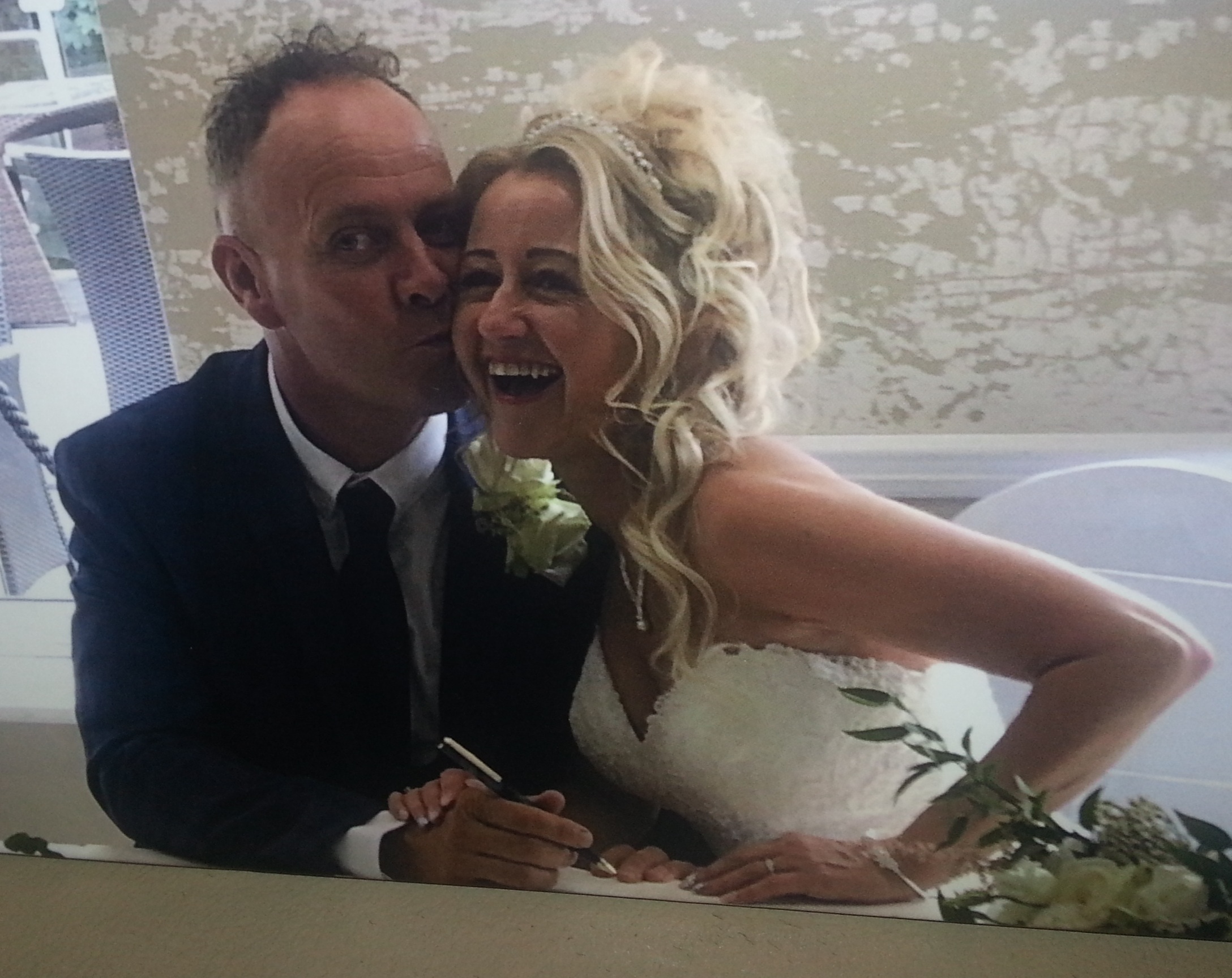 "I can talk about Steven now, and hope it helps others," says Mark. "I've gone from not being able to think about him without breaking down, to being able to picture him now, sat at the bar with his cheeky smile and his arms crossed, taking the mickey out of everyone."
Mark was able to return to work in the September of that year, and is now due to retire in July 2022. However, he hopes to continue working with us to promote the support we offer, for both working and retired personnel.
If you're struggling with your health and wellbeing, we may be able to help you. Call our Support Line on 0800 389 8820, make an enquiry online or visit the 'Access Support' tab in MyFFC.
You can also join our 'Share Your Story Group in MyFFC to chat to others who have received our support, or enquire about sharing your own story.