When Melanie Davis began working as an on-call firefighter with Devon and Somerset Fire and Rescue Service, she had high hopes for her career on the run.
However, shortly after she began working in the service alongside her job as a carer for young adults with learning disabilities, she caught Covid-19.
"It was a really awful virus, it was a good two weeks of being almost bed-ridden, very low energy, a lot of the classic symptoms, and it went through the household – so my partner and children got it too," says Melanie.
"I assumed I'd get better soon after, especially when my energy started picking up, so I had a real desire to get back to everything I was doing before. But then I got knocked back.
"I first thought it just took a while to get over, as a lot of people take a long time to recover, but it's kept going with cycles of feeling good and feeling pretty rubbish ever since."
Melanie was forced to take time off the run as she recovered, stalling her plans for her new role before they'd truly begun.
"I've always been very active. I used to run and enjoyed walking with the family as well, plus a bit of cycling. I really enjoyed being out, it's a great place to live," says Melanie.
"But since Covid, I've really suffered with fatigue. I'll be really wiped out if I manage to get up and take the dog out or something, and then I'll be back in bed in a day. That could last a couple of weeks.
"With that, I also get headaches and brain fog and inability to hold a conversation for any length of time. Sleep comes and goes for me, sometimes I can and sometimes it can be a challenge.
"Because it didn't feel like the flu or anything else I'd had before, it was fairly easy to link the symptoms to Covid. That fatigue, I've never experienced anything like that before."
While Melanie says the fire service has been very understanding and supportive throughout, the endless fatigue started to impact her mental wellbeing a few months in.
"It's very much created a lot of frustration and the depression that can come with that. It's just not knowing how it's going to pan out, there's been a lot of that," she says. "The fire service did offer some counselling which I've taken them up on."
It wasn't until a few months in, however, that Melanie realised how much the Charity could support her.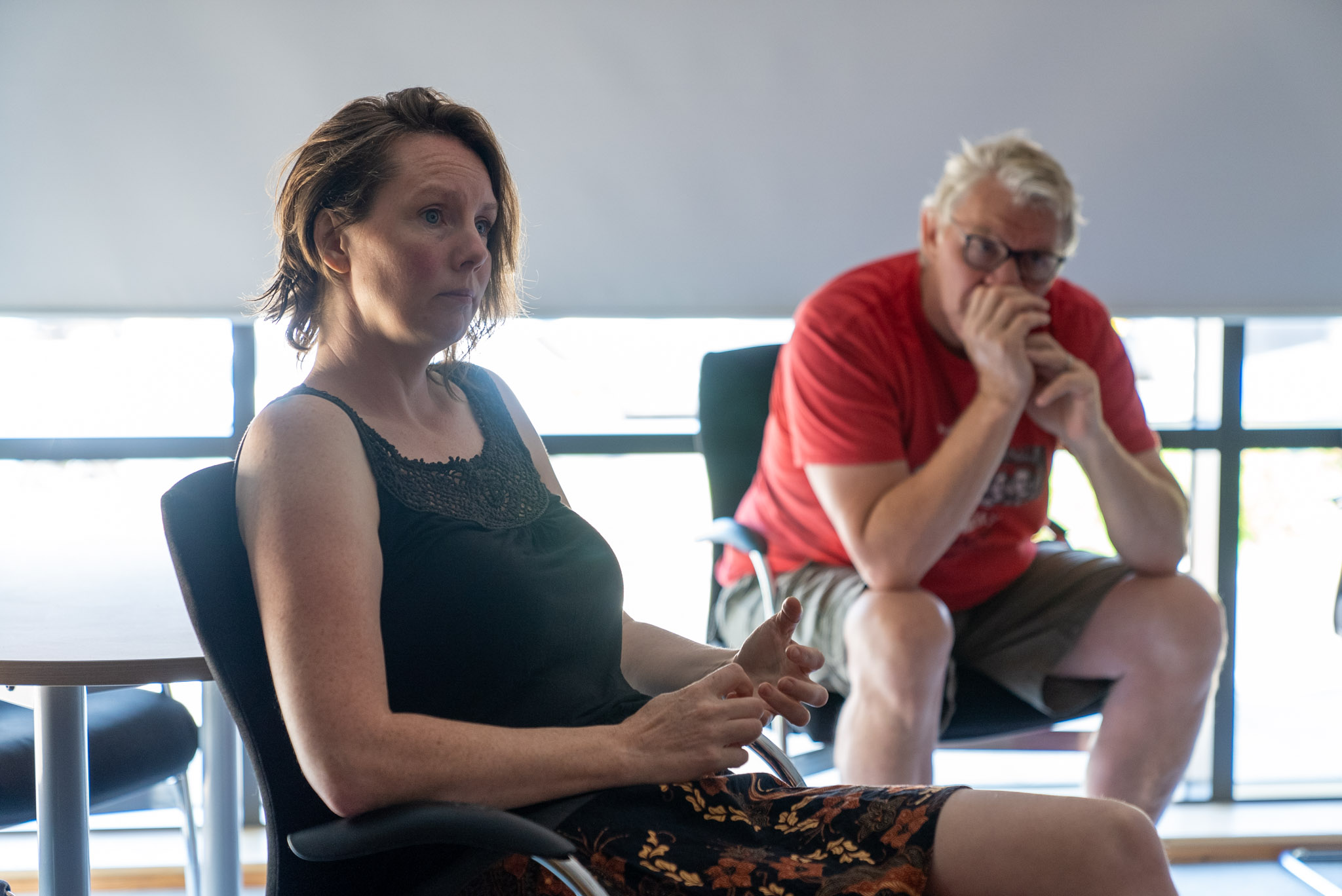 She was offered a place on our Covid Recovery Programme at Marine Court in Littlehampton, alongside a number of other beneficiaries going through the same thing.
"I knew of the Charity because a guy on the station had used it for some rehabilitation, but it hadn't occurred to me – especially as I'd been in for such a short time – that there'd be anything like this offered," says Melanie.
"It was someone in the fire service that rung me about this Covid Recovery Programme."
We caught up with Melanie mid-way through her week at the centre and she said: "It's been great. We've done talks on things like nutrition, anxiety, exercise, and one of the big benefits has been talking to the people here and hearing their experiences – similarities and differences they've had. There's a lot of support that comes from that.
"The exercise aspect has been really good, everyone's been really cautious to stay within the boundaries of what we can do. And the facilities are great, with the pool and gym.
"But it's also been nice to get away… you don't get that option very often now. Not to have to do all the extra bits you do at home as a parent has been nice.
"It's been great how individual the support it. I also had a shoulder injury so they've been looking at that as well, while asking me what I want in terms of my physical recovery.
"There's also drop-in opportunities with the psychological therapists and welfare caseworkers which is great. There's so many opportunities to make it really personal.
"It's put it into perspective, the long journey that this is."
Melanie says she's looking ahead at building her physical fitness back up and returning to a more normal way of life, with the comfort of knowing the Charity is there for her throughout.
"It's been really good to speak to other people with similar experiences and one of the things I've tried to do is to take what help is offered, because there's not a lot necessarily elsewhere," she says. "To have this opportunity is amazing, really amazing. It's not feeling alone with it anymore.
"It's quite easy to think, 'I'm not that bad' or 'it's not that bad', but everyone's journey is challenging in its own way."
If you're struggling with your health, or feel you'd benefit from our Covid Recovery Programme, we may be able to help you. Call our Support Line on 0800 389 8820, make an enquiry online or register for MyFFC and visit the 'Access Support' tab.
You can also join our 'Share Your Story Group in MyFFC to chat to others who have received the Charity's support, or enquire about sharing your own story.