When Nicky Lewis and her husband Martin first heard about the support we offer our beneficiaries, they had no idea they were both eligible themselves.
However, Martin had previously been a firefighter with the RAF for five years, as well as working at Rolls Royce rocket experimental works fire station for two years and finally the Ministry of Defence for another five years – meaning he could access our support throughout his life, as could his wife.
Martin discovered he was living with terminal cancer several years ago and, having researched different ways of helping him, Nicky came across the support we deliver both online and face-to-face. After reaching out, the couple were immediately offered a stay at Harcombe House, our centre in Devon, last year.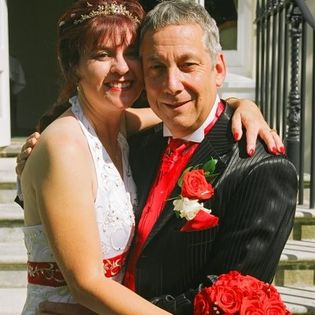 Sadly, Martin passed away in September 2021, shortly after his stay with us. In the months that followed, and all thanks to your generous donations, Nicky has continued receiving support from us via telephone counselling sessions.
We spoke to both Martin and Nicky shortly after their stay. Martin explained that he had first been diagnosed with a neuroendocrine cancer 10 years before, close to his lung and heart, but it had later spread further through his body and become terminal.
Nicky says: "Martin was on quite a lot of firefighter Facebook pages, and there's one for RAF Firefighters. Somebody on there asked if anyone out there had been on a Zoom call with The Fire Fighters Charity.
"I looked at your website and rung the number, explaining Martin's firefighting past, and Martin spoke to someone over the phone shortly after. He came off and said, 'they're offering us a recuperation and respite stay'. I said, 'pardon?'
"I was nearly in tears. It so out of the blue. It was just mind-blowing."
The couple visited Harcombe House shortly after, where they were able to join other beneficiaries there, enjoy the relaxing surroundings and also catching up with our Welfare team.
"What got me in the Welfare chat, more than anything, was that Jason was very straightforward and made it very clear that this Charity's also there for me," says Nicky.
"That really hit home. That wasn't something I was expecting. To be told that I wasn't going to be forgotten about in the future… that was amazing and cemented it for me, and I've been looking at ways to give back ever since."
Nicky and Martin also attended several group workshops and sessions during their week's stay, covering everything from stress and sleep to coping mechanisms and self-care.
"We went to the self-care sessions and in the second one, I don't know how the lady did it, but she was sitting in a room with me and another chap, both non-firefighters, and three firefighters. All of them had hankies in their hand and all of them were opening up completely," Nicky recalls.
"One of them was in tears and I turned round to one of the guys and said, 'I want to hug you, I am so proud of you, this is so alien to so many men'. Men often don't open up like that. Whatever she said and however she said it, it made sense to those men in that room.
"People need to know there is help out there, you just can't be proud. We said very early days we were not going to be.
"I breathed different air for five days at Harcombe. I have a terminally ill husband, so I couldn't go there and relax – it didn't work like that – but it was a break for him and fresh air."
Nicky adds: "Martin paid in, he risked his life, he's been in warzones. He was paying himself back with this support."
Martin shared his own gratitude with us following the stay and said he'd loved meeting other former firefighters like himself, in particular, during the week.
He also shared his relief at hearing we'd be there for Nicky for life too, saying: "It's lifted a weight off my shoulders, knowing it's there for her. I'd say to any ex-firefighter out there, get involved, get in touch. It's worthwhile meeting other people and you never know when you might need help in the future."
Sadly, Martin passed away shortly after their stay.
Nicky has since remained in touch with us, as she's faced overwhelming grief in the months since. She's received a series of telephone counselling sessions and has also been in touch with our Welfare team.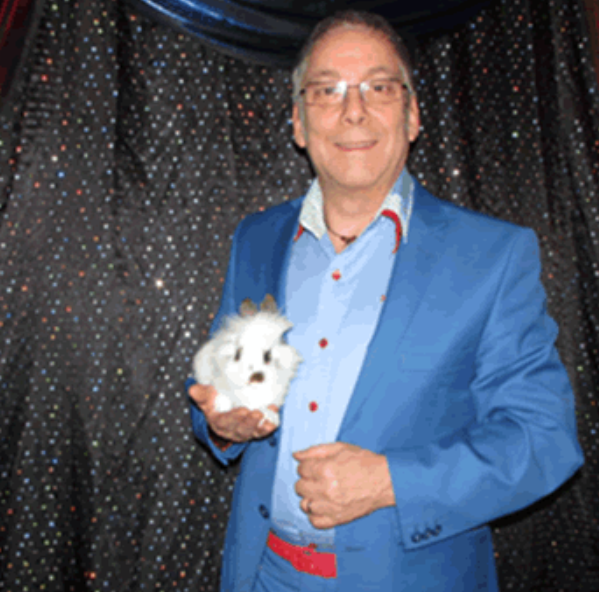 "The psychological therapist has been really lovely – she got to grips with me really quickly," says Nicky.
"She's been very honest with me which is what I needed. She put a lot of things into perspective for me… for example, I was sorting out Martin's pyjamas one day and it was the worst thing I could have done. She simply said, 'of course – that was your together time' and that made a lot of sense.
"Christmas and New Year were particularly scary for me… I wasn't sure I was going to get through the day to be honest, but during our next session immediately after New Year, she gave me crisis numbers which were a lifeline.
"I've said this before, my husband was my hero."

Nicky Lewis
"At the end of the day, I know it wouldn't have been fair to Martin if I'd done something and that's the only reason I'm still here. You've helped me realise that grief is anything but a straight line. That was a relief to hear and it was a life lesson in itself and one I'll remember… I've been able to share that with others since."
Nicky went on to generously donate half of the donations from Martin's funeral to us, as a thank you for our support for Martin.
"I don't understand the world of firefighting all that well, but I've always seen whenever Martin said he was a firefighter, people's hands would come straight out to shake his," says Nicky. "It is a real, 'oh my God'. One guy once said to Martin, 'you lot are mad, we're running away from it and you're running towards it'.
"I've said this before, my husband was my hero."
If you're struggling with your health and wellbeing, we may be able to help you. Call our Support Line on 0800 389 8820, make an enquiry online or visit the 'Access Support' tab in MyFFC.
You can also join our 'Share Your Story Group in MyFFC to chat to others who have received our support, or enquire about sharing your own story.