Please note: the following story contains references to suicide that may be upsetting to some readers.
Dealing with traumatic situations is nothing new for Robyn Richardson. She's exposed to them every day through her role as a Watch Manager in Control with Hampshire and Isle of Wight FRS.
However, she says her and her colleagues have been dealing with more calls from people struggling with their mental health – and many feeling suicidal – than ever recently, which has a major knock-on effect on their own wellbeing.
Now, she's sharing her story – not only of the pressures she faces at work, but also the challenging times she's been through in her personal life – to help promote our new 24/7 Crisis Line as a vital service for her and her colleagues across the UK. You can find out more about it here:
"We've noticed a massive increase in calls [from people feeling suicidal], not only from members of the public, but from our own staff as well," says Robyn.
"A lot of people see Control as a hub for reassurance and support, so often call us in those times of crisis. Until recently, we weren't trained at all in how to take those calls, but to have The Fire Fighters Charity to signpost them to is going to be amazing, and a great support for us."
Our Crisis Line is open 24 hours a day, seven days a week, and offers immediate and ongoing suicide and mental health crisis care for past and present UK fire services personnel.
"I think the pressures we're under in Control goes unnoticed sometimes, but actually hearing people in distress on the other end of the phone can be just – if not more – distressing as seeing it in person," Robyn adds.
"We've had a lot of firefighters on station say that they could never do our job, to listen to people on those harrowing phone calls.
"We are subjected to a lot of trauma, whether that's taking details from an RTC or water rescue, or assisting police with deceased people, we're exposed to that trauma day in day out.
"I think this Crisis Line is incredibly vital for the fire service to have access to. The mental health sector is stretched so much at the moment, so when you call your GP and tell them you're at the point of crisis, you may be waiting for a call back or signposted on, with little that can help you in that moment.
"For the Charity to launch this is going to be amazing and such a support for so many."
Robyn has experienced our support first-hand too, so understands the huge breadth of services we have on offer to our fire family.
Sadly, she faced one of her most challenging times away from the job, when she was diagnosed with post-natal depression following the birth of her first child.
Robyn turned to us for support at the time and was offered a stay at Harcombe House.
"After the birth of my first daughter, I suffered with post-natal depression," she explains. "I didn't realise it was post-natal depression, I was feeling incredibly low and had a mixture of emotions.
"I reached out to the Charity who offered me a stay at Harcombe House, which was really, really beneficial. I also sought help from a GP who diagnosed me around the same time.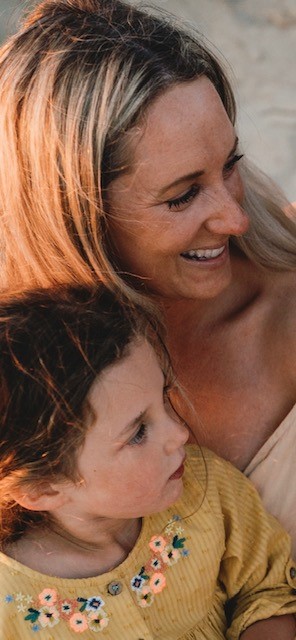 "If it hadn't have been for that stay at Harcombe, I don't know where I would have been. I was incredibly low and felt suicidal at that time.
"I found it difficult to get out of bed, to bond with my baby and I felt completely isolated. I'd gone from working and having a very active life to suddenly being off shift, at home, no family close by, experiencing something very new to me and I felt there was no support at all.
"The help that the Charity has given me has been incredible.
"We had group sessions, we went out for walks and talked, and finding out that other people felt the same and had been through the same thing was like an epiphany, that it was completely normal to feel these emotions. I suddenly didn't feel alone.
"Just that admittance that I was feeling like I was, was enough to feel that I had the support of others around me. You end up like family at the end."
Robyn has also had members of her family die by suicide, so our new Crisis Line is a cause close to her heart. She hopes, by sharing her experiences, she'll encourage others to reach out for help – whether it's for support with their overall health and wellbeing, or importantly, if they're at a point of crisis.
If you're feeling suicidal, call our Crisis Line on 0300 373 0896.
If you feel you'd benefit from our health and wellbeing support, you can call our Support Line on 0800 389 8820, make an enquiry online or visit the 'Access Support' tab in My Fire Fighters Charity.