"She wanted to live, so now I want to live in her memory…." These are the inspiring words from firefighter Russell Webb, who has experienced terrible loss over the last few years – yet has vowed to live his life to the full in his wife's memory.
Russell, 54, who's been a firefighter in London Fire Brigade for almost 30 years, is opening up on how we have supported him through some of the most difficult times of his life.
He hopes, by sharing his experiences, he'll inspire more of the fire services community to reach out for help with their mental health, should they need it, as he's seen first-hand what a difference it can make.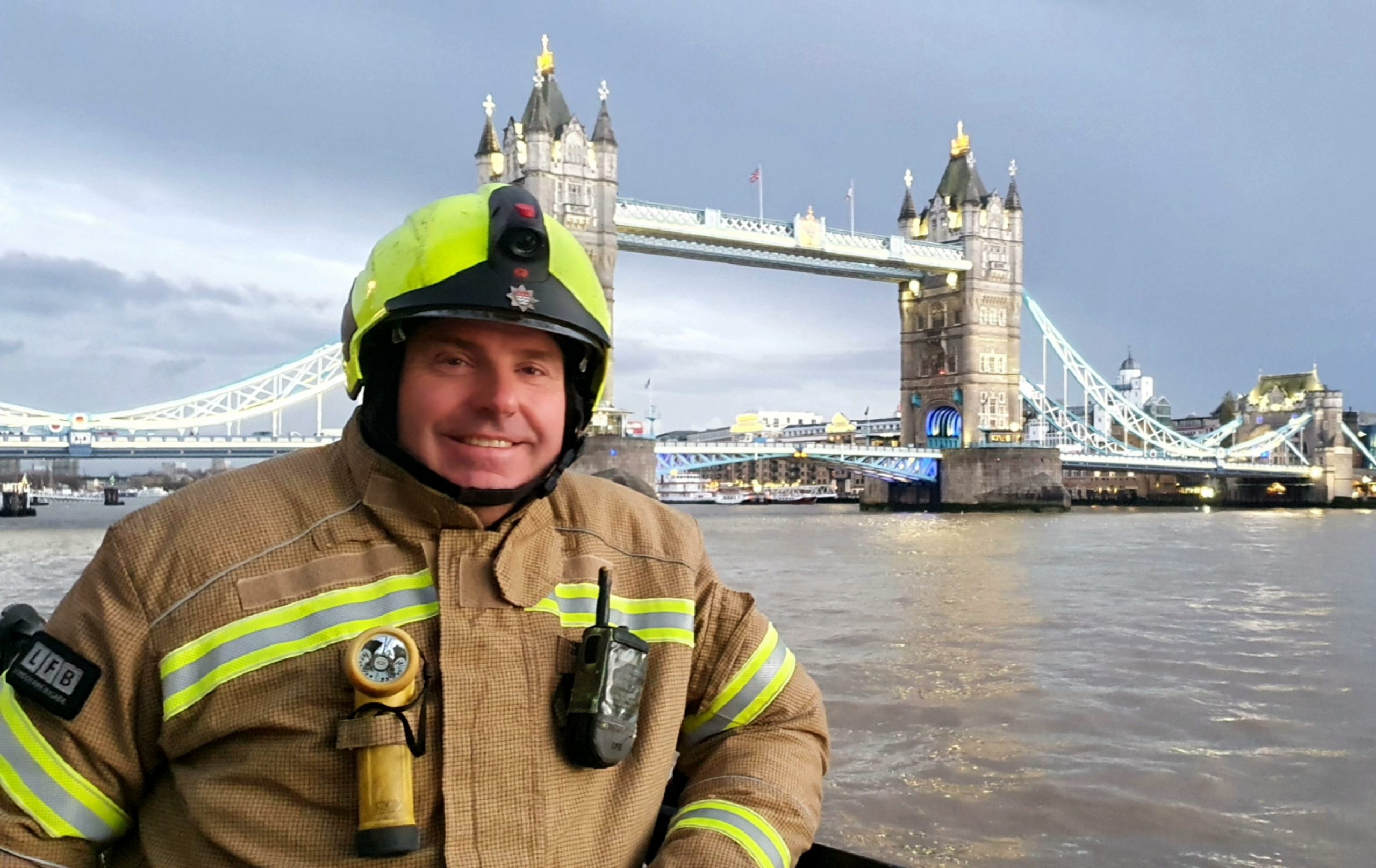 "I'd been told about you, right from when I was training, but never needed to use the services," says Russell.
"Then in 1999 I got in touch following the birth of my daughter. My wife at the time had a traumatic time during the birth and almost died.
"We were offered a recuperation break at Harcombe House and spent two weeks staying in one of the bungalows with our children, which really helped."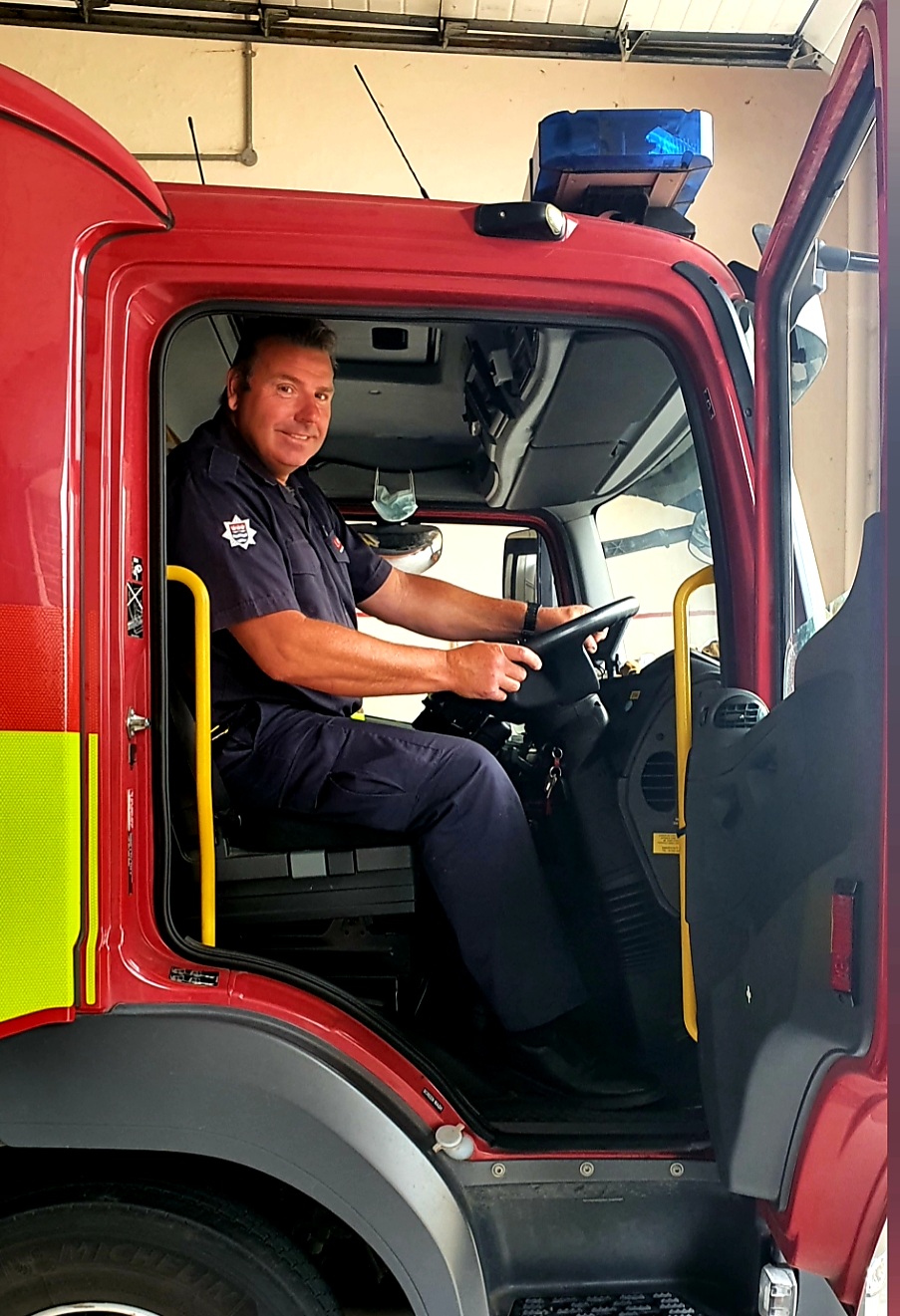 Russell returned to work shortly after the visit but kept us at the forefront of his mind from then on. It meant in 2010, when he suffered an injury at work, he knew exactly where to turn.
"There was an incident with one of the fire engines which meant we had to jump off," Russell recalls. "I felt something twinge in my knee, but kept working for the next few days… It got steadily more painful and it eventually turned out I had a torn meniscus, which needed surgery.
"I had physio at Jubilee House first of all, before the surgery, and then went to Harcombe House after it – which helped to get me back to full duties.
"Both times I was given a specialised exercise plan – obviously at Jubilee we were being a lot more careful because we didn't know how bad it was – and it really helped my overall fitness levels and recovery."
However, Russell says it wasn't until a few years later when his second wife, Sharon, was sadly diagnosed with breast cancer that he realised just how much of a support we could be for his and his family's mental health, as well as physical health.
"Sharon became ill in October 2016," says Russell. "Following chemo and radiotherapy, we both had a week's recuperation break at Harcombe House in the July of 2017. It was a much-needed break for Sharon in particular, who was very fatigued at the time, but to be honest I was exhausted as well."
The pair went on to visit Marine Court, our centre in Littlehampton, later that year, where Sharon continued her recovery with the support of our expert team, while Russell also received physiotherapy support for his previous injury.
"That stay really helped to get her confidence back after the last few months," says Russell of Sharon. "She recovered well in the following months and we were able to get married in the January after, which had been planned before she was diagnosed. It was an incredible day."
Unfortunately Sharon was diagnosed with metastatic breast cancer in the April of 2018 – just three months after the couple's wedding day.
"The cancer had spread from the original site to her bones, brain, liver, kidneys, skin and other places, and she was told it was terminal," says Russell.
"Sharon really wanted to bring her children and grandchildren together in a nice place – to create some final memories, because she knew she didn't have long left – and we'd really enjoyed staying at Harcombe House before…
"With the help of the Charity, we were able to stay in one of the bungalows in June 2018 for recuperation and were joined by her children, who paid for a bungalow next to ours. This was the last time that we were all together as a family.
"Harcombe House will now always be incredibly special to me, I'll hold it close to my heart, always. There's a lot of very happy memories there.
"My wife died on 3 September 2018. She was 50 at the time."
Russell remained in touch with us after Sharon passed away and he and his son were offered a stay at Harcombe House the following year too, as they both struggled with their grief.
Sadly, the family went on to experience more heartbreak at the end of 2019, as Russell's father passed away just two days before Christmas Day – which would have been his 79th birthday.
He'd been his wife's carer before he died, which meant Russell and his sisters immediately took over responsibility of their mum in the months that followed. She was then admitted to hospital in April 2020, just months after her husband's death, with an infection. Sadly this was during the pandemic, so her family were not able to visit her.
Russell says: "Whilst she was in hospital she contracted Covid-19 and sadly passed away on 25 May 2020."
At this point, Russell realised he needed further support as he struggled to deal with such huge loss in such a short time.
"I was able to have counselling provided by the Charity via video link in February and March of this year and that was really, really helpful," he recalls. "If it wasn't for the Charity, I'd be in a much worse place now.
"I have also found some of my own coping strategies along the way… I had begun writing a book shortly after Sharon died, about what I'd been through.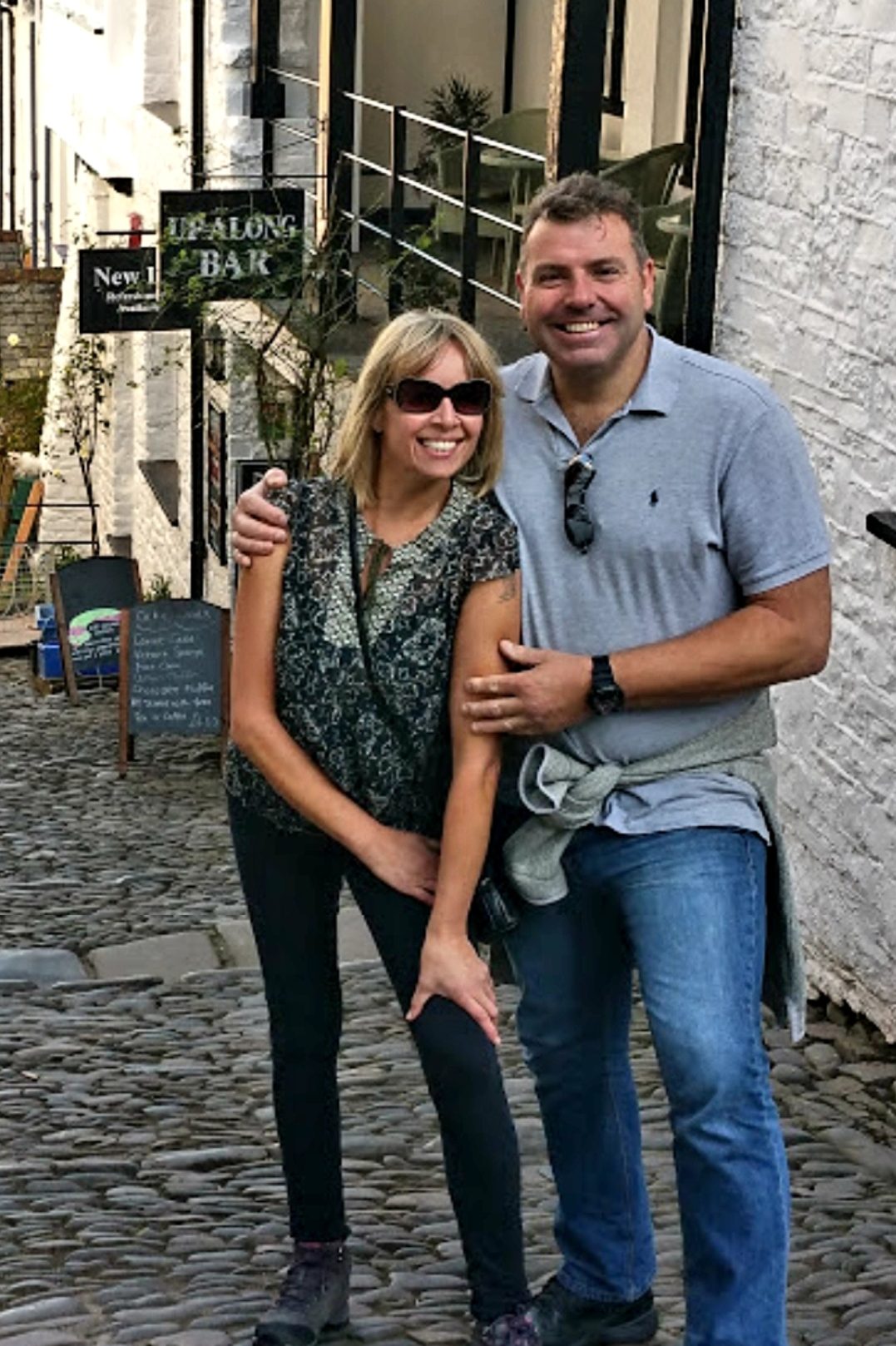 "It was particularly hard after we lost Sharon, a lot of long days and long nights, but I was able to go back to work after the funeral which helped with keeping me busy.
"I always think, life's for living and there's so many people going through grief… I'm not one to shut myself away in a room, Sharon wanted to live so now I want to live in her memory."
Russell and his daughter returned to Harcombe House in May this year, where they were offered the chance to join a series of wellbeing workshops. He also took part in one of our online mental health programmes, which we're running with Hope for the Community.
Hope delivers psychological wellbeing programmes, co-created by users and researchers at Coventry University as well as health care professionals.
"I'm not one to shut myself away in a room, Sharon wanted to live so now I want to live in her memory."

Russell Webb
"I recently volunteered to become a mental health first aider with the LFB and completed a two-day course. That's where I was told of the Hope programme, which really helped provide me with tools to be able to help others – while also helping with my own mental health and bereavement," says Russell.
"If I can help just one of my colleagues following what I've been through, then great."
Russell now hopes to get his book published, and he plans to donate all profits from sales to both us, and Cancer Research UK.
"At the end of the day, I know you're always there, whether I need some remote counselling or recuperation," he says. "It's just speaking to someone and having that in the back of my mind, it's really helpful.
"My main message is: it's okay not to be okay. There is help out there, I've seen and experienced it. There's the old stigma of 'man up' and everything, but there's so many men struggling with mental health issues and they need to know there's help around. Reach out, talk to people, it's so, so helpful to talk.
"I'm due to retire next year but I'm going to make sure I continue working with the Charity in the future, helping in whatever way I can."
If you're struggling with your physical or mental health, or you need support with your social wellbeing, we may be able to help you. Call our Support Line on 0800 389 8820, make an enquiry online or register for MyFFC and visit the 'Access Support' tab.
You can also join our 'Share Your Story Group in MyFFC to chat to others who have received the Charity's support, or enquire about sharing your own story.