When firefighter Stephen Smyth hurt his ankle in a motorbike accident nine years ago, he thought he'd had a lucky escape and managed to avoid any permanent damage.
However, with wear and tear over the following years, it became a major problem for him at work – eventually prompting him to reach out to the Charity for support.
Stephen, who's worked for Northern Ireland Fire & Rescue Service for more than 15 years, says a stay at Jubilee House, our centre in Cumbria, helped him to not only recover from a subsequent operation, but also address how he was struggling with his mental health in the wake of it too.
"I was heading back from duty on my motorbike in February 2012 when I came off as a result of another driver," says Stephen, 43. "I hurt my shoulder and my ankle, but my ankle then got worse and worse from there, with continuous wear and tear.
"Your body thinks it's helping but it's actually doing you harm. If there's any hinge joint, such as your elbow, knee or hips, your body produces osteophytes, like a calcium deposit round the joint. In effect it restricts the movement of the joint.
"My ankle got to the stage where it was really uncomfortable to do day to day things like walking. General firefighting became a bit of a challenge because of that. I'm a big believer that if you're not fit and you go to a serious fire, you'll be very quickly found out."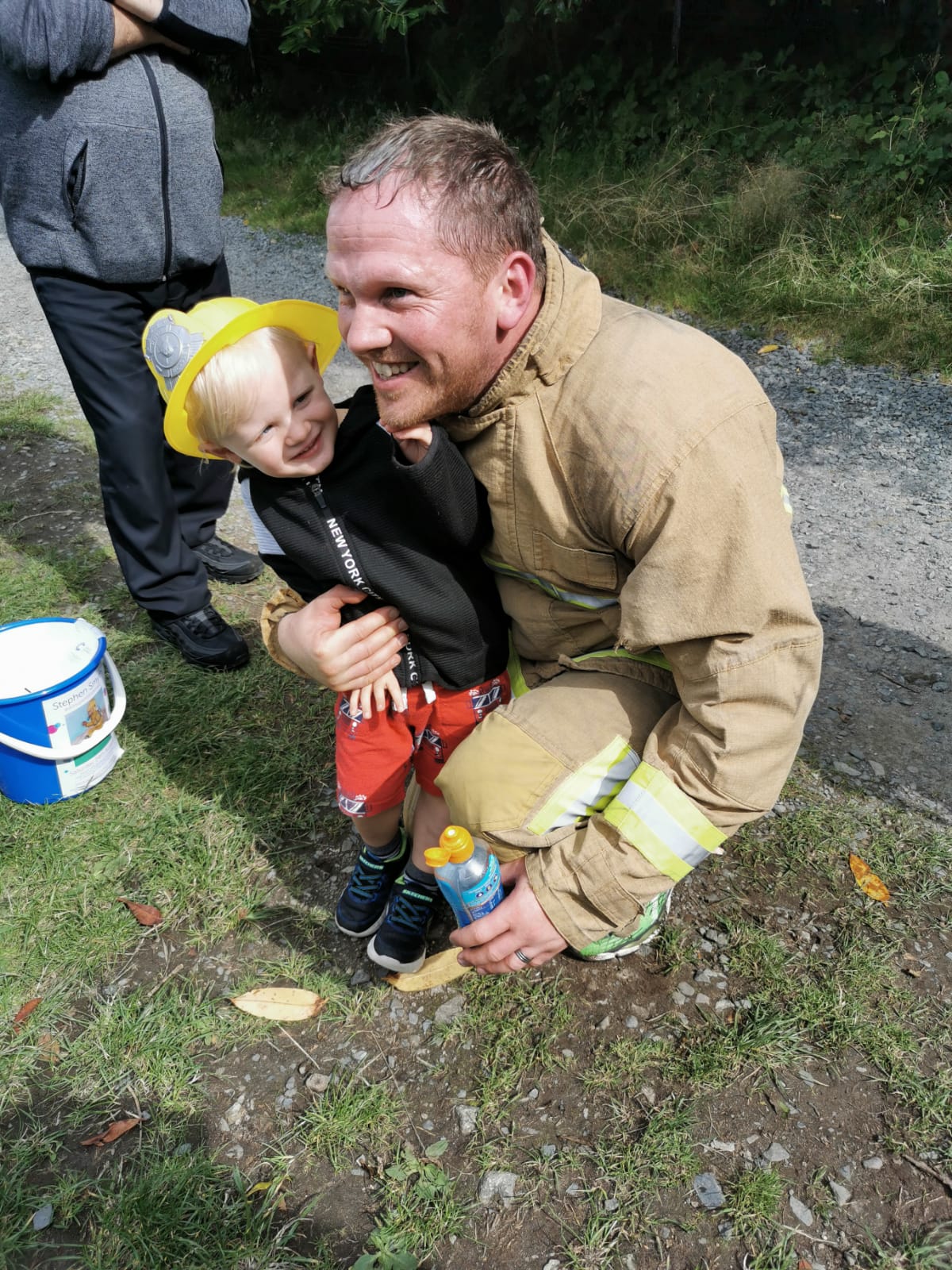 Realising things were only getting worse, Stephen visited a consultant who did some X-rays and he was told if he didn't have surgery to remove the build-up of the osteophytes, he'd have to go for a desk job.
"It really scared me because there's no real protection for firefighters… any rank above, you're almost guaranteed you'll be offered a different job if you have an injury, but firefighters would just be medically retired," says Stephen. "I decided to get the surgery and they told me I'd need to recover for around 10 weeks before starting any physio. That's when I contacted the Charity…
"I had asked about anyone's previous experiences, on the station, and one of the guys basically told me I'd be silly not to go. He said they'd help in more ways than one, physically, mentally… it's knowing there's a support network for you."
Stephen visited Jubilee around 10 weeks after the operation, with our physiotherapists helping to guide him through a series of exercises to get movement back in his ankle.
"I met a really nice group, all at different stages in their career, all different ages and backgrounds," says Stephen. "It's nice for guys just to chat and take a load off really. I still keep in contact with two of the guys I met now. It's firefighters through to Group Commanders there, but being at the Charity and at the mercy of physios and counsellors, it put all of us at a very level playing field which was nice.
"The facilities were fantastic, they certainly push you, but they need to."
Stephen says, when it came to his ankle, having first-hand advice from professionals proved invaluable.
"Going to the Charity, it's not like going to a gym to exercise where there's a generic list of exercises, it's much more specific to you," says Stephen. "It was great to get one-on-one support from a physiotherapist who can sympathise with the mechanics of that joint and injury, before finding a programme that can best aid your recovery.
"Motion is lotion… the advice is to keep moving. You need to keep active, keep busy and find a routine that works for you."
The Charity didn't just help with Stephen's physical health, however, and he says the visit to Jubilee was a much-needed break for him to address the toll his injury had had on his mental health too.
"I was off work the whole time I was recovering from the operation, so for me, keeping fit wasn't just for my physical fitness, it was mental too," he adds. "If I can't train, I become a pain, my wife will tell you!
"I'm a big believer in 'healthy body, healthy mind', so it was a struggle for a while. The physios, whether they knew it or not, were effectively counsellors as well. They were chatting to you throughout, making you feel comfortable and offering a helping ear. Everyone from the reception staff through to the cleaners and chefs were amazing, plus you have the option to have counselling there if needed – which I did.
"I can't speak highly enough about it, it really did help me."
Stephen is now advising any firefighters like himself to take care of their physical health, particularly when it comes to their joints, from a young age – having seen the impact an injury can have first-hand.
"I'm 43 now and it's a case of, as you get older you need to do so much more on your flexibility and stretching before you do any firefighting or the gym or anything," says Stephen. "You need to take care of yourself or you can get badly hurt – as I've seen.
"If we're fitter and healthier then we'll work for longer."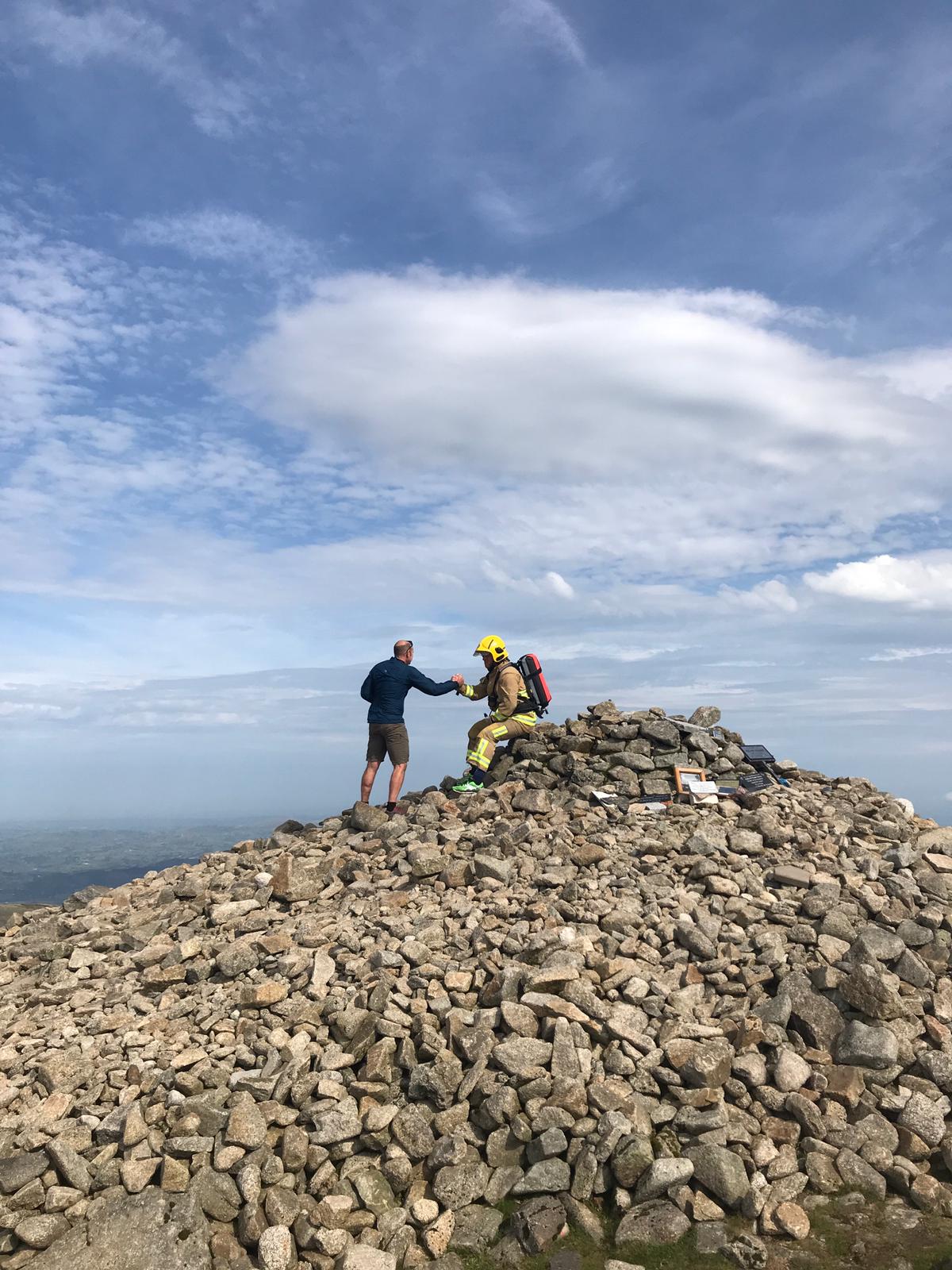 Stephen is now planning to do some fundraising events for the Charity, as a thank you for the support he received.
He previously climbed the highest mountain in Northern Ireland, raising money for Cancer Research UK, after his colleague and friend tragically passed away from cancer. He now hopes to do something similar for the Charity that was there for him when he needed it most.
"When you're sat down, the day before you're all due to go [to Jubilee], they play a video showing you how much is raised and how the Charity runs," says Stephen. "It blew me away. I dread to think where I would be if I didn't go – it was a hard time.
"If there's anything I can do to make more people aware, especially here in Northern Ireland, I will. I know for a fact, talking about my own issues, a lot of people – especially male fire fighters in the industry – don't want to talk about mental health or the issues they're facing. They need to."
If something is affecting your physical or mental health, let us help. Call our Support Line on 0800 389 8820 or make an enquiry online.