The phrase 'lucky to be alive' couldn't be more fitting for Steve Flint, after he survived a near-fatal motorcycle accident last year which left him with injuries to almost every part of his body.
But after reaching out to the Charity for support, Steve has been helped with his lengthy recovery both digitally and in one of our centres. Now he says, while he has a long way to go, he can look ahead and know that there's support there for him, when he needs it.
Retired police officer Steve, 59, who now works in the supplies department of Staffordshire Fire and Rescue Service, came off his bike in July last year.
"The only place I didn't break really was my head, my left arm and my hands and feet," says Steve. "I broke my right arm in about four places, 25 other fractures, both legs seriously fractured, I broke 12 ribs, my sternum, chipped two vertebrae, dislocated a collar bone… everything. I was very lucky to survive."
Steve was rushed to intensive care where he stayed for two weeks, before continuing his recovery in another ward. However, because of Covid, he says he was discharged as soon as possible and sent home to be cared for there instead.
"They were keen to get people out when they could, so my wife did most of my care from then on," says Steve.
"I wasn't really able to move unaided. I'd been in touch with a company that got me a frame and crutches, but they were specialised ones because one of my arms was broken too.
"To be honest, I'd said to my wife that I'd be up and running in two to three months – well, I'm not even up and running now! I'm just about, on a regular basis, able to walk around the house unaided now."
Prior to the accident, Steve has lived an active lifestyle, regularly playing badminton with his wife and friends. However, he's been unable to pick it up again since due to his injuries. It's also meant he's had to take an extended period off work.
"I've just managed to return to work on modified duties," he says. "They've been very good and kept me on full pay as long as they could, it felt about the right time now.
"Prior to Covid I was always walking and very active. I wasn't as fit as a firefighter, but I'd say I was reasonably fit for my age. That's made it harder, being stuck and not able to get out."
Having seen how the Charity helps colleagues of his, Steve knew about what we do – but it was his wife that ended up making the call for him.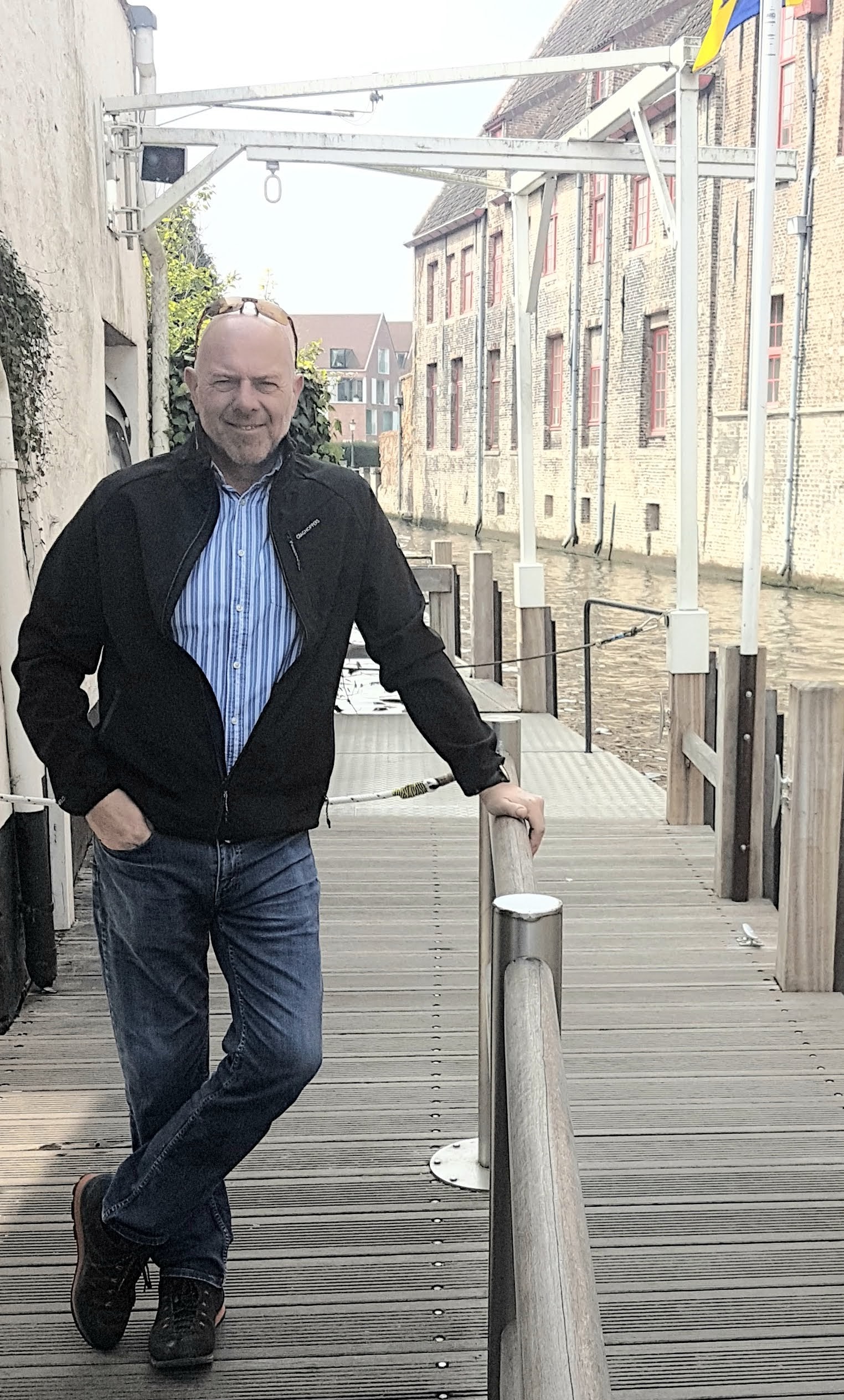 "My wife was spoken to by someone from work shortly after and they suggested she ring the Charity," recalls Steve. "I've been speaking to one of the physios, Laura, pretty much since I left hospital on a weekly basis. It's been really good. We'd do the calls over video and she'd slowly assess me and see where I could move and what flexibility I had, before giving me exercises to build up muscle strength.
"I didn't realise how much your muscle deteriorates in a few months. I've still got a very weak left leg, I can't stand independently on it.
"The whole experience with the Charity from there has been brilliant. Having the weekly physio sessions over video were particularly helpful. I'd still go into hospital for physio, but no disrespect to them, it was easy to feel like I was another number. Whereas the Charity is so much more personal. She'd say, 'right you've tried this this week, what else can we try to help you improve'.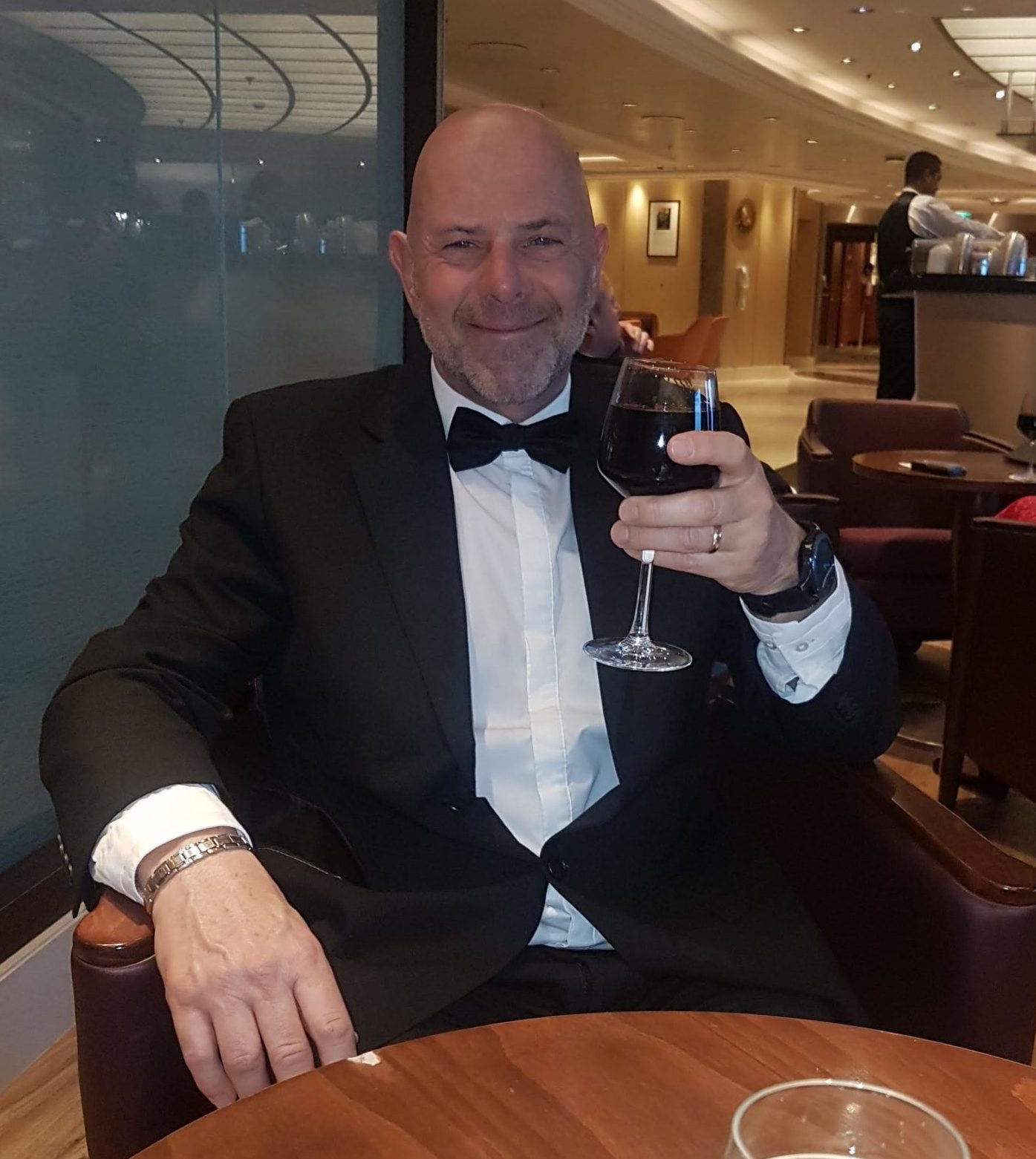 "It was more suited to my personal injuries, rather than just being a number."
Once our centres reopened outside of lockdown, Steve was also offered a week's stay at Jubilee House, our centre in Cumbria, and he jumped at the chance.
"Jubilee was brilliant, it really was. I went in June for a week and work drove me up and brought me back again, which was great," says Steve.
"It's all geared up for you. We were in groups of six, wearing masks and everything, so it's very safe.
"It was just a break from normal life… having that support and a chat was great on tougher days"

Steve Flint
"I used the hydrotherapy and normal pools and all the other facilities – absolutely brilliant, I can't fault it. I was in a room that had a buzzer if I needed any help, which I didn't do! But nothing was too much trouble.
"It was interesting how they did it. We were all there in the gym, but all doing completely different exercises depending on our injuries or circumstances. Having all qualified nurses there was brilliant too.
"It was also just a break from normal life. I found the same with the video calls, having that support and a chat was great on tougher days. If I'd had any other issues – like, you have your up days and down days – they give you that boost."
Steve is now focusing on continuing his recovery at home, with help from the Charity, and hopes to not only return to full duties at work soon, but also manage to play badminton again in the coming months.
If something is affecting your physical or mental health, let us help. Call our Support Line on 0800 389 8820 or make an enquiry online.