Shop keeper, Station Rep, Brigade and Regional Treasurer, Brigade Secretary, Service Co-ordinator, Service Champion… it's a huge list of volunteer roles and responsibilities, and Steve Johnson has done all of them from the moment he started as a firefighter, going the extra mile for us and individuals needing help since 1992.
In his time, he's helped his colleagues and Cleveland Fire Brigade to raise thousands year on year for us – with one year even coming close to £80,000 in just 12 months. He now hopes to encourage others to follow in his footsteps in their own areas.
Steve has just retired from his role as Area Manager and we caught up with him in April…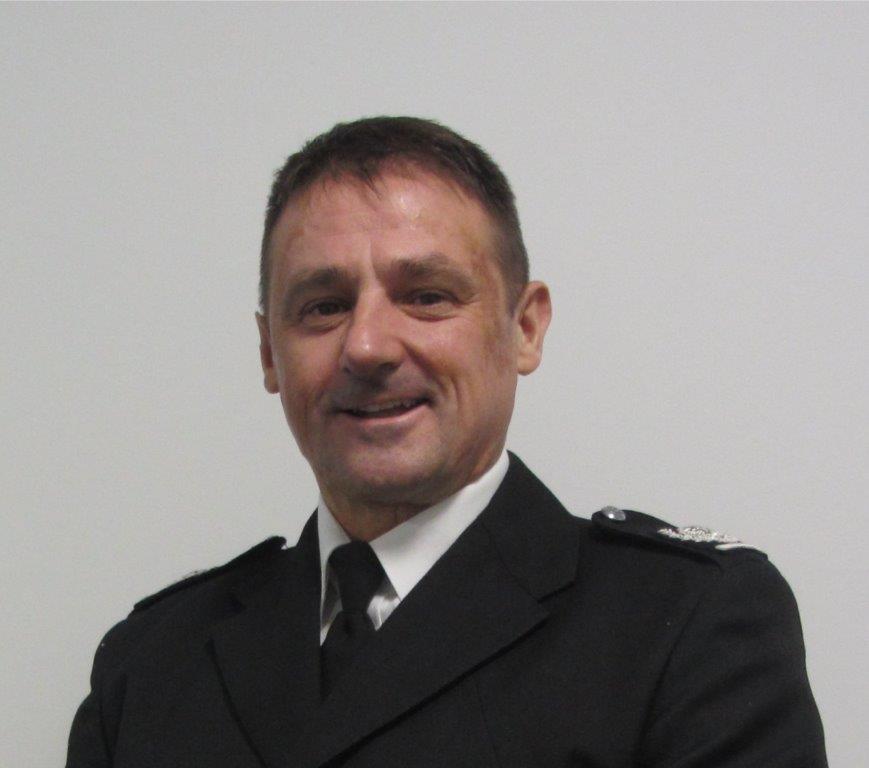 "On my first tour of duty, I noticed a cupboard on the wall in the corridor and said, 'what's that?' It basically prompted my colleagues at the time to tell me they didn't have a Benevolent Fund rep and asked me if I'd want to do it," says Steve.
"We didn't have much money then so I bought a few things from all over and we started a little shop. It went from there really."
Steve began running the shop on station from word go, before becoming one of our valued Station Reps in 1993.
"I loved it from day one," says Steve. "I loved the whole of the service throughout my time and I love what the job stands for, that goes for the service and with the Charity.
"The beauty behind it is I like to help people as I'm sure most of us do, enjoying making that difference didn't make it a 'job' it made it pleasurable and rewarding. It's nice to be nice and even better when you can make sure other people are alright and improve things for them.
"There have been some fantastic times with the fundraising. It's difficult at first to get some people involved, looking back all those years it just needed a bit of nurturing and it's gone up and up. People in the North East are really generous and friendly, the opportunity to improve people's knowledge on the Charity's services paid dividends and we saw an increase in the numbers of beneficiaries accessing the services.
"We got the Chief involved in quite a few challenges, had BBQs and stalls at Open Days, social events and people all round the Brigade held their own Watch fundraising events…  bringing people together, as well as raising money. The good news stories that we fed back, from people who had used the facilities from our area, made people more aware of what was available and everyone could see the good that was being done by their fundraising efforts.
"I think we got up to £75,000 to £80,000 one year. When I started it was around £10,000 a year. That wasn't me though, that was a real team effort."
Steve also made regular home visits in his earlier years, to help our Welfare team, and says the memories he made during those will stay with him for life.
"Up to about 10 years ago I was doing home visits," he adds. "We had a lot of calls for assistance with what was called hardship at that time. I'd do financial assessments and offering wider signposting and, sometimes, hardship grants.
"Although it was difficult to see some of the circumstances people were enduring, it was very rewarding being able to help them. Because that work was confidential, I didn't really know much about it, getting involved in this area of support made me realise how much was happening that wasn't being seen or promoted."
Amongst Steve's other huge achievements in his roles, he's helped spread the word about Regular Giving and Gift Aid in Cleveland, co-ordinated the introduction of our Lottery scheme in his area, and introduced our recycling banks at fire stations across Cleveland – which he thinks could have brought in as much as £30,000.
While Steve has now retired from his day-to-day job, he's hoping to continue volunteering with other retirees for us into the future.
"I'd encourage anybody, members of the services, wider families and members of the communities to get involved and volunteer with this fantastic Charity," says Steve.
"I now just want to thank everyone that I've worked with at the Charity, many of whom I've lost contact with. It's been a pleasure for me to work with so many nice people. It really is so worth doing."
If you're struggling with your health and wellbeing, we may be able to help you. Call our Support Line on 0800 389 8820, make an enquiry online or visit the 'Access Support' tab in MyFFC.
You can also join our 'Share Your Story Group in MyFFC to chat to others who have received our support, or enquire about sharing your own story.