Teamwork is at the heart of our fire services community, so when the pandemic hit and pressure on ambulances soared, firefighter Uzair Yaqoob jumped at the chance to help his fellow emergency service workers.
Uzair, who has been with London Fire Brigade for three years, saw his job change dramatically with the first lockdown, much like many of his firefighter colleagues across the country.
"When the pandemic kicked in, life at the fire station changed quite heavily and quite fast, and we had to get used to a new way of being at work," Uzair says. "It was masks all the time on station, a lot of hand washing, a lot of cleaning. We were pretty much on lockdown in the station, so we weren't going out unless we were going out for shouts."
However, while he says the demand on he and his colleagues dropped, it continued to increase on the NHS – and wanting to help in any way he could, Uzair volunteered to become a temporary ambulance driver.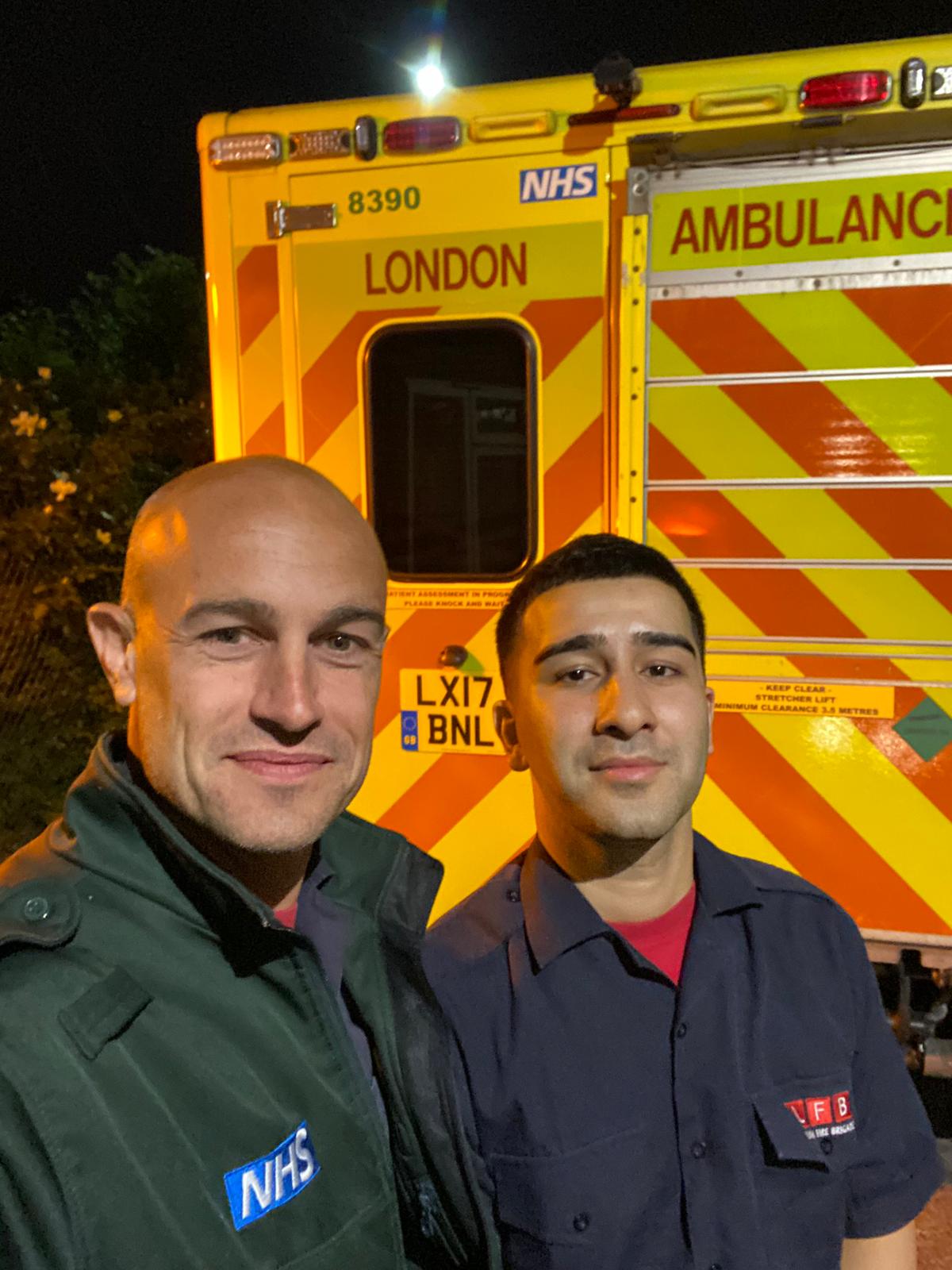 "I personally volunteered to be an ambulance driver because I love driving on blue lights, I love driving a fire engine on blue lights and I knew the ambulance would be an opportunity to get more driving," says Uzair. "I knew I'd be able to help more people, whereas my fire station did become a lot quieter during the start of the pandemic because we found a lot more people were staying home.
"To be able to help the ambulance is a great opportunity."
During the first lockdown, Uzair stayed with the ambulance service for six months, before returning to his fire station. However, when another lockdown hit, he once again returned to his work behind the ambulance wheel.
For Uzair, he says knowing the Charity is there for him is a huge comfort – as he's conscious he may struggle in the future with the horrors he sees every day on the job.
"Having a support network such as The Fire Fighters Charity is really important for guys that are in my position," Uzair says. "A lot of the things that we see, as much as I like to think it doesn't affect me, it could affect me later on in life and I don't write that off.
"I think having something like The Fire Fighters Charity is amazing, for the help we can receive for us and our families, and my colleagues across the London Fire Brigade – for all firefighters, all round.
"We've got years ahead of us so I do think at some point we will need them. What better way to support than now?"