When firefighter Will Parkinson first began suffering with chronic pain, he couldn't understand how he'd suddenly gone from being someone people turned to for help and support – both at home and at work – to someone who desperately needed it himself.
However, after contacting the Charity, Will, 36, has managed to turn those years of trauma into an incredible venture to give back to the people he says helped turn his life around, as well as aiding other beneficiaries like himself in finding peace following difficult times.
Father-of-two Will joined the retained fire service in Kent, Aldington, more than 18 years ago, before moving into the Ministry of Defence side of the fire service at Fort Halstead and then Porton Down, in 2018.
While still at Kent, however, he began noticing he was feeling more tired than usual. Simple tasks that he'd once managed with ease became difficult and, after several tests, he was eventually diagnosed with Crohn's disease in 2008, a chronic inflammation of the digestive tract that can lead to severe pain.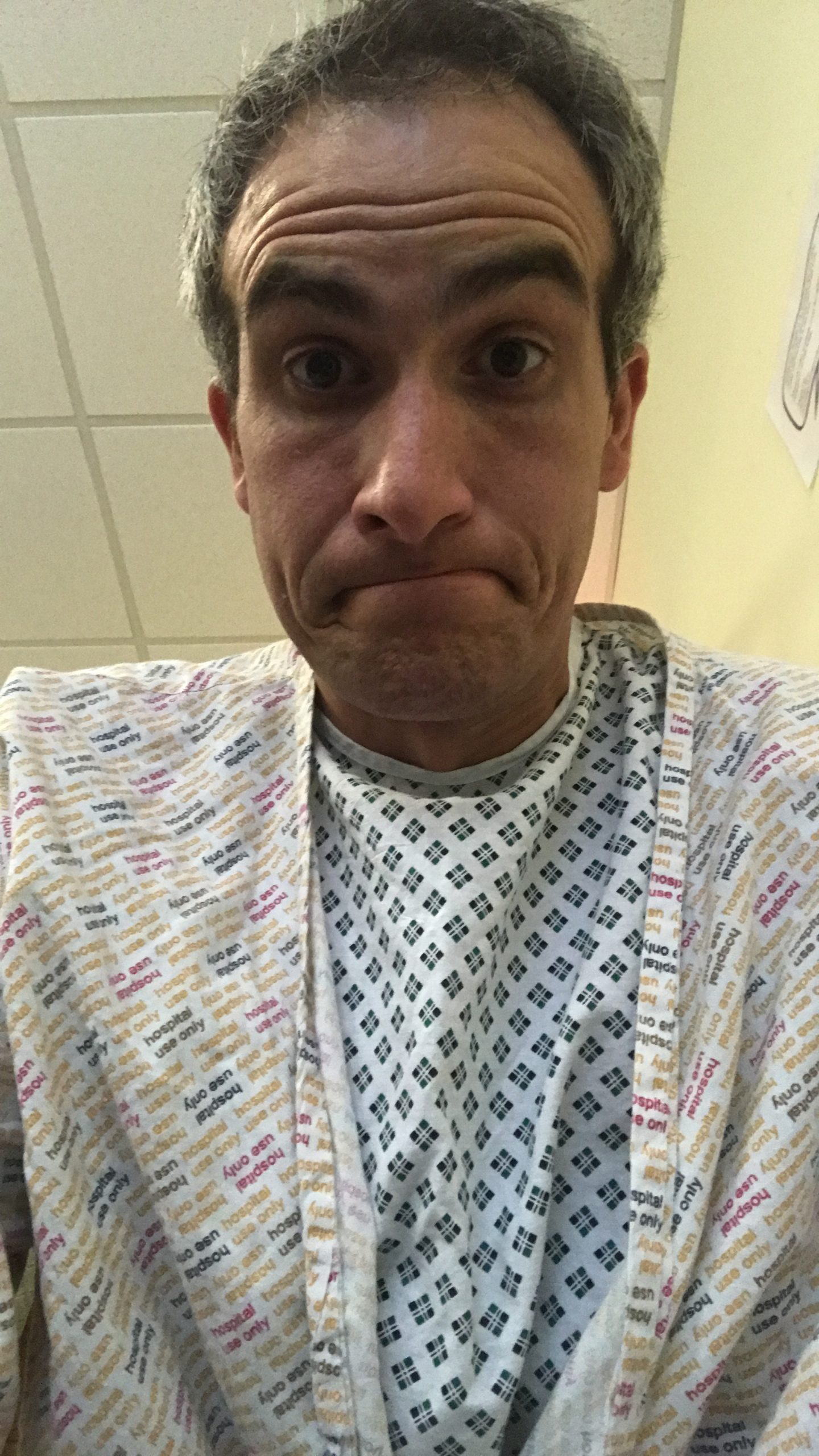 "Realistically at the time, I didn't feel too different other than some more fatigue. I was still physically fit so I carried on as normal," says Will. "But progressively over the years to come, it got worse and I ended up needing several stints in hospital, which put me out of action for quite a while.
"It also started to have a bit of an effect on my physical stature. I had always been around 98 to 100kg, strong and quite a big lad at 5ft11. But I went down to 74kg at one point – I was losing weight fast."
As things continued to get worse in 2017, Will was eventually offered either surgery or the chance of trying a new drug that would need to be self-injected every 15 days, acting as an immunosuppressant. He chose the medication, keen to avoid an operation at the time.
Sadly, around that time, he suffered a Crohn's flare-up that put him back in hospital and while there he was diagnosed with latent TB. Will spent the next three months on a drug to eradicate it, before he could finally start the course of meds for his Crohn's disease. While he says it was horrible, he was fortunate enough to still be able to work at this point.
"The first time I took the meds, my wife and I were so excited," recalls Will. "But three days later I was in absolute agony. I had another Crohn's flare-up, and it was to the point I was almost unconscious with the pain.
"We assumed it may have been a coincidence that it happened around the time I took the meds, so I waited two weeks and tried again with them. Three days later I was back in William Harvey Hospital in Kent and this time, my surgical doctor said enough was enough – I needed the operation. He promised he was finally going to give me my life back, but I couldn't help thinking, 'I've heard all this before'."
"I'm a fireman – I'm the strong person normally, the one people turn to for help, it's not usually me going to other people for help."

Will Parkinson
Will's surgeon operated on him in May 2019, removing a large section of his intestine, and it sparked a long and painful recovery.
"At this point, I'd become really down in the dumps," says Will. "I think it was a culmination of all that time leading up to that, the trial and error, nothing really working and progressively getting worse. I was really depressed."
"I'm a fireman – I'm the strong person normally, the one people turn to for help, it's not usually me going to other people for help," adds Will. "When I was really ill, my son Jacob was only two and after my operation, Heidi was just born, so being a dad that wants to be running around outside, with Crohn's it can be very hard. They've been a real drive in me to get better."
Will was off work for around six months as he recovered, and it was during this time he came across a flyer describing some of the mental health support the Charity offers beneficiaries.
"You kind of don't want to make a call, you don't think you need to. But when I did, the Charity was so good," says Will. "There was someone at the end of phone who I could talk through some of my experiences with – they helped put a positive spin on those negative feelings.
"For me, I didn't want to necessarily take up a place at a centre, just someone to talk to was enough to get me over that barrier. There are a lot of beneficiaries out there that may struggle to fit a full centre visit in, so having that half an hour – 10 minutes even – on a video call or the phone might fit better. The difference between having some support and not having it is huge."
Will chatted to the Charity about his hobbies, in particular fishing. He began planning how he could not only focus on fishing to improve his own mental health at the time, but also potentially help other firefighters and beneficiaries too – as well as giving back to the Charity.
"I fished at as many competitions around the UK as I could in 2019 into 2020, and every competition I went to, I'd give any prize money I won back to the Charity," says Will.
"I started off with my small boat and I got the Charity logo on it, but lot of events have got cancelled due to coronavirus. Still, it hasn't stopped me, and I have a little team now, Smart Fishing UK, where we professionally fish around the UK and have some amazing sponsors, such as Suzuki, who support me with my mission to raise money and awareness for The Fire Fighters Charity."
"I now have a new boat and I'm hoping in the future, we'll be able to use it as an asset for some of the other firefighters or their families to go out – like I did – and just switch off," says Will. "I class going out on the water as the big blue gym. As soon as you leave land, you leave your worries behind. It gets you away from what's troubling you essentially and provides time to reflect and make memories."
Will is planning a series of fundraising events he can do when restrictions are lifted, as well as trips he could offer beneficiaries, all in aid of the Charity.
"After 18 years of my life being a fireman, I know the implications and impact the job can have on someone to start with," says Will. "It wasn't fire-related for me, my op and illness, but the Charity still supported me 110%. I'm so thankful."
Louise Furneaux, Community Corporate and Events Fundraiser for the Charity, says: "I am so delighted and excited to support Will with his fundraising and ambassadorship with Suzuki. He is an inspiration to us all, turning what was such a challenging part of his life into something so positive, both for himself and his fellow firefighters.
"I look forward to exploring how we can work together to raise much-needed funds in the future – all of which will go towards supporting our beneficiaries. And it has been especially important during this last year, which has seen the pandemic impact so significantly on our fundraising."
If you're struggling with your physical or mental health, we may be able to help you. Our teams are still providing remote support to beneficiaries, so get in touch. Call our Support Line on 0800 389 8820 or make an enquiry online.