Leave a gift in your will
Remembering us in your will leaves a lasting legacy to support the nation's fire services heroes. Here's everything you need to know about writing a will so the Charity can continue to be there for future generations.
Make a free will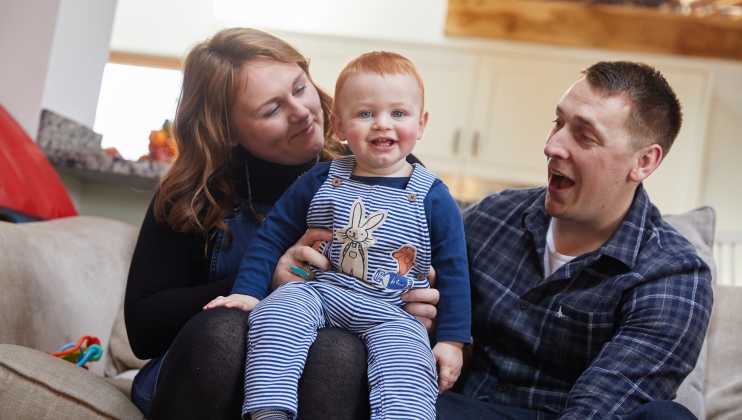 The most important gift you will make
Leaving a gift in your will is one of the most valuable and lasting ways you can support us. It costs nothing during your lifetime, but will have a powerful impact for years to come. Making a will ensures that your wishes are met, so your loved ones and the causes you care about are looked after in the future.
Contact us: You can email our Trusts, Partnerships and Legacy Executive, Cait Lockyer, at clockyer@firefighterscharity.org.uk
Make a free will online
Making a will is hugely important, but it's the sort of job many of us put off for years. So, we are delighted to have partnered with Bequeathed to offer a new, and entirely free, will-making service for our beneficiaries - to take the hard work out of the process.
You can make your will in a few simple steps online, with in-person advice from a legal professional and free storage of your will with the firm.
How to include us in your will
To include a gift to us in your will, you will need to include the following information:
1. Our charity name: The Fire Fighters Charity
2. Our charity number: 1093387
3. Our address: Level 6. Belvedere, Basing View, Basingstoke, Hampshire, RG21 4HG
We'd love to hear from you
Are you considering leaving us a gift in your will or would you just like to find out a bit more information about your options for doing so? We'd love to talk things over with you, so email our Legacy Executive, Carol Chidley, at carolchidley@firefighterscharity.org.uk or fill out the form via the link below and a member of our team will be in touch.
Why your will is so important
By leaving a will that clearly states who should get your property, money or belongings when you die, you can prevent unnecessary distress for your friends and family during what is already an upsetting time.
If someone dies without leaving a will, they are said to have died intestate. If this happens, the law decides who gets what and how much. If you do not have a wife, husband, civil partner or children, your estate will go to a more distant relative. If you have no relatives and you don't have a will, the state will get everything, which may not be the way you wish to leave your possessions.
Why I support you
There are all sorts of reasons people choose to remember us in their will. For Jo Stovell, it was to say thank you for giving her back her dad. Jo made the incredible decision to leave half her estate to The Fire Fighters Charity as a way of saying thank you for the support shown to her retired firefighter dad, Bob. A year into his retirement from his role with Derbyshire Fire and Rescue, Bob was involved in a catastrophic motorcycle accident that sadly killed Jo's mum and left Bob fighting for his life. Told by doctors he would never walk again, through sheer grit and determination, Bob proved them wrong, helped by his time with the Charity.
Update an existing will
If you are considering updating your will you can do so without drawing up a new one by completing a codicil form that can then be sent to your solicitor. However, if you do wish to draft a new will or make substantial changes to your existing will, we strongly recommend that you consult a solicitor.
We appreciate life can change at any time, so it's vital you update your will to reflect change in family or personal circumstance. It's easy to forget about your will once it has been made, but it's important to review it fairly regularly to ensure it reflects your wishes. You should also check to see if your estate is being affected by Inheritance Tax because legislation changes over time.
Important disclaimer
We make every effort to ensure that the information we provide is accurate and up to date, but it should not be relied upon as a substitute for specialist professional advice tailored to your situation. So far as permitted by law, The Fire Fighters Charity does not accept liability in relation to the use of any information contained in our guide, or third-party information or websites included or referred to in it.