Brew With a Crew
It's time to put the kettle on! We've joined forces with Typhoo to launch our new Brew With A Crew funding campaign.
Get Involved
Play Video
Raise your cup to say thanks
Did you know our fire service was built on tea? Well, not literally (soggy teabags don't lend themselves to stable foundations) but tea is an integral part of life for stations, control rooms and headquarters across the country.
To celebrate the role the humble cup of tea plays in supporting our nation's firefighters, we're bringing people together for a brew with those they care most about. We launched Brew With a Crew in partnership with Typhoo Tea to encourage people to show their appreciation and support for our fire and rescue service crews and we're inviting you to take part.
How to get involved
What better way to recognise the efforts the fire services community has gone to during the pandemic than with a cup of tea? Form your own virtual crew – whether that's with family, children, colleagues or friends – and have a brew over a video call, making a donation to our Charity in the process. Here's everything you need to know about hosting your own Brew With a Crew.
Join our livestream with Fatboy Slim and Treasure Crew
Join us on 1st July at 7:30pm along with musician Fatboy Slim, CFO Dawn Whittaker and Simona George, Treasure Exhibition Photographer, for a Brew With A Crew-themed livestream. We are hosting a one-off online event with musician Norman Cook, aka Fatboy Slim, a Chief Fire Officer and the photographer and curator of the Treasure exhibition as part of our Brew With A Crew campaign. Norman will join East Sussex Fire and Rescue Chief Fire Officer Dawn Whittaker and Simona George, photographer and curator of the Treasure exhibition, to chat about firefighting, music, tea, photography and take questions from viewers.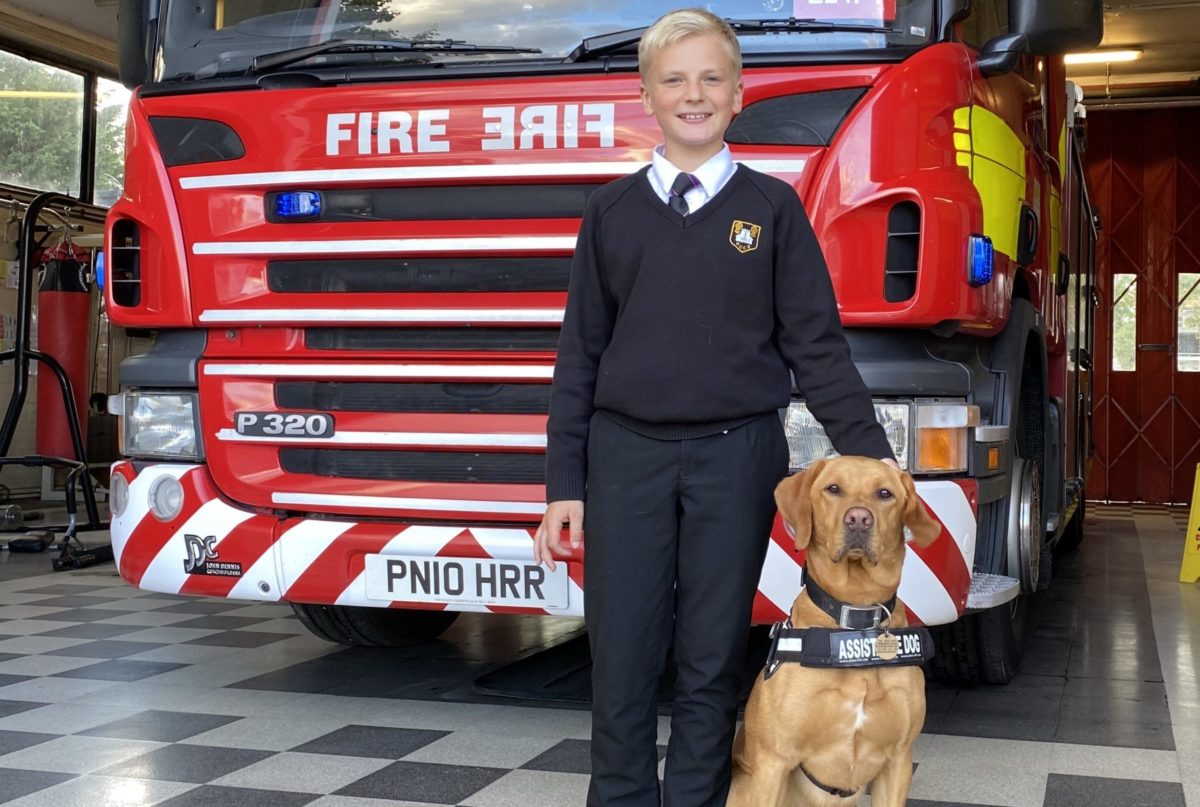 Every slurp of tea and dunk of your biscuit is helping us to continue to be there for our blue light heroes when they need somewhere to turn with their mental, physical and social wellbeing. But don't take our word for it. Hear from some of the people who have already sought support from our Charity.
Browse their stories here
Moments of calm
For many of our fire services community, a brew represents more than just a beverage. It offers a moment of calm to reflect on difficult incidents, a chance to come together as a crew to share thoughts on mental health and generally gives people just a few minutes of quiet to regroup.
We offer mental health support to all serving and retired members of the UK's fire family, as well as their dependants at home. So if something is affecting your mental health, you can give us a ring, whether you have a cup of tea in your hand or not.
Share your Brew with us
We'd love to see pictures or videos of you enjoying your brew. You can find us on social media at Facebook, Twitter, Instagram and YouTube, or you can tag us in your photos by using the hashtag, #brewwithacrew.
The perfect brew needs the perfect mug and we've got just the thing. In our online shop we have a selection of ceramic mugs, travel mugs and smaller acrylic mugs for smaller hands.