It was the event we all needed this week, as we came together (remotely) on Wednesday evening to celebrate our first-ever virtual Spirit of Fire Awards, recognising the outstanding efforts of our supporters over the last few years.
His Royal Highness The Duke of Cambridge opened our event as nominees, beneficiaries and supporters across the UK gathered around computer screens, TVs and mobile phones to watch a host of famous faces announce the winners for each of our categories.
Broadcast as live via YouTube, our virtual ceremony allowed our viewers to come together and watch the awards at the same time, wherever you were in the country. There were laughs, there were tears, and most of all, there were celebrations for all our worthy nominees and winners.
So without further ado, here are the winners for each award.
Special Recognition Award for Excellence in the Field of Mental Health
Presented by: HRH The Duke of Cambridge
Winner: Shilla Patel, London Fire Brigade
Shilla works as Inclusion Manager at London Fire Brigade and has been with the Brigade for 15 years. Alongside her busy day job, she launched the Brigade's first mental health support network, United Minds, in March 2019. Aiming to break down the stigma around mental health and help London Fire Brigade personnel to access support when they need it, United Minds has gone from strength to strength under Shilla's leadership, now boasting over 200 members.
Shilla herself has lived with anxiety and depression for most of her life, only opening up about her own battles after spending time with The Fire Fighters Charity. And it was after that experience that she set about doing what she could to help others, as well as fundraising for the Charity by running the London Marathon.
Today, Shilla continues to do all she can to help her colleagues, offering them a safe and friendly place to talk openly about whatever's on their minds. In the words of HRH The Duke: "Congratulations Shilla, your story is an inspiration and you thoroughly deserve this Special Recognition award. Well done."
Supporter of the Year: Control
Presented by: Dame Katherine Grainger, DBE
Winner: Linda Coughlan, Scottish Fire and Rescue Service
Born in a Glaswegian fire service house in 1957, Linda Coughlan has spent her entire life supporting The Fire Fighters Charity. Since being taken out when just a few days old by her firefighter father with a Christmas collection tin in her pram, she has worked tirelessly throughout her career and spare time to support, fundraiser and volunteer.
Linda began her career in the Scottish Fire and Rescue Service in September 1976, working through the ranks to become Fire Control Officer / Watch Manager and later the Officer in Charge of a Watch at Johnstone Control.
When it comes to ways she has supported the Charity, it is perhaps easier to list the things she does not do than the things she does. Whether it's arranging collections and acting as a liaison between the Charity and her service, organising and delivering fundraising materials, contributing to raffles, attending as many events as she can (and bringing friends and family with her), volunteering as a home visitor, organising regional meetings, or extending the reach of Charity support to Scottish beneficiaries, there is not much Linda can't accomplish when she puts her mind to it.
She is a stalwart for the Charity's presence in Scotland, known for her trust and empathy, someone who means a great deal to the people she encounters. She is a loyal, positive and utterly committed supporter of the Charity.
Supporter of the Year: Non-Uniform
Presented by: Jason Watkins
Winner: Emma Satchell, Merseyside Fire and Rescue Service
Since attending a Charity update at Merseyside HQ, Emma Satchell wanted to get involved in helping The Fire Fighters Charity. Since then she has become a remarkable support to us.
She became part of the newly-formed Merseyside FFC Committee, taking on the role of Head of Events within the committee, later becoming Chair. Since then, she has grown the success and reach of the committee, helping it grow in respect across Merseyside. Seeing the huge jump in fundraising totals since she joined the committee just shows the massive impact she has made.
Known for her organisational skills and attention to detail, she has been an invaluable support to her local fundraiser, helping arrange different events, including a huge Training Centre Open Day, Santa's Grotto and Christmas Balls, bake sales and raffles, also getting Merseyside Police involved as well, who are based on the same site.
But as well as her administrative talents, she is universally agreed to be someone whose warmth to everyone makes it impossible not to get involved in her fundraising efforts.
The awareness raised to Merseyside staff about Charity services is now so much higher, especially among non-uniform stuff who Emma ensures all know the Charity is here to support. But she does not do what she does for recognition. She does it to promote the Charity in her service, while raising much-needed funds.
Supporter of the Year: Retired
Presented by: Simon Day
Winner: Michele Carter, formerly of Cambridgeshire Fire and Rescue Service
Michele Carter has been raising funds for over 30 years, most recently by holding Charity Keep Fit classes in Cambridgeshire Fire and Rescue premises both before and following her retirement. She holds these exercise classes to raise funds for the Charity, donating all her earnings from keep-fitters to us, with around £20,000 coming to The Fire Fighters Charity from the hard work of fitness buffs in her care over the years.
Michele also donates her time as a Welfare Volunteer for the Charity, helping with home visits (before COVID) to enable beneficiaries to seek our support who may otherwise have struggled to do so. She has made a huge difference to the people she has helped over the many years she has spent in the volunteer role, each with their own story of recovery.
During her career and subsequent retirement, Michele has seen first-hand the support that friends, colleagues and beneficiaries have received from The Fire Fighters Charity, which is what continues to motivate her to ensure we can be there for future generations.
Young Supporter of the Year
Presented by: Maddie Moate and Greg Foot
Winner: Michael Bottomley, from Leeds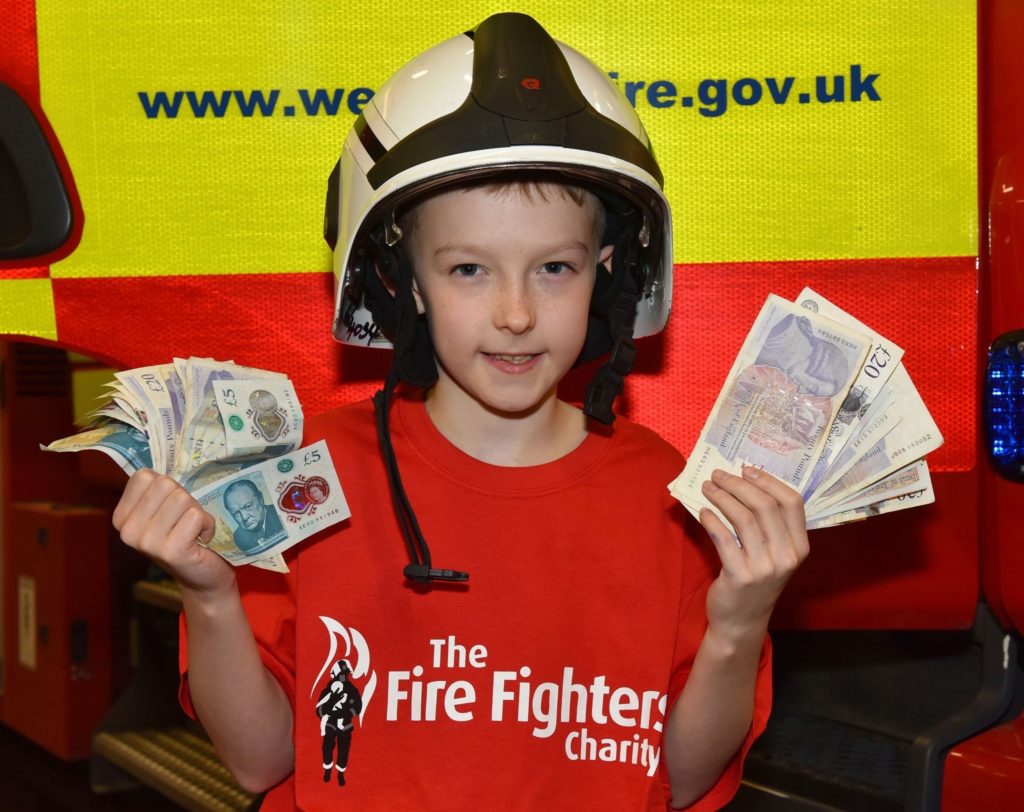 Michael "Mikey" Bottomley is an eleven-year-old from Leeds who, when starting a new school that happened to be next door to a fire station, became curious about his neighbours.
Mikey decided the crew couldn't work on an empty belly, and started taking biscuits round, eventually befriending the watches who welcome his visits. When he learned about the work the Charity does to support the health and wellbeing of his new friends, a fire was lit (if you'll pardon the pun) in this boy's belly, and he took it upon himself to raise as much money as he could for us.
He organised a Charity raffle and wrote to several large companies to ask for prizes (a PA to a senior executive at one of these was one of the many people who put him forward for the award) and raised a few thousand pounds for the Charity in doing so.
We aren't the first good cause Michael has fundraised for either, as his step-dad had a stroke two years ago and he raised money for Headway, as well as raising money for a family friend's son's cerebral palsy treatment and even receiving a citizenship award for making dog-poo bag dispensers for his local park. He can also be spotted regularly going around his neighbourhood with a trolley collecting for the local food back.
For someone with no immediate connection to the fire service, he has become an absolute inspiration.
Corporate Supporter of the Year
Presented by: Andrew Lynch
Winner: Danny Howarth and Shane Reeves, The Co-Op, Derbyshire Fire and Rescue Service
On-call firefighter Shane works for both Derbyshire Fire and Rescue Service and The Co-Op. First choosing The Fire Fighters Charity as Charity of The Year at his own store, Shane went on to work with Regional Operations Manager, Danny Howarth, to persuade 29 other managers to follow suit. Together the Co-Op stores have since raised over £45,000 for the Charity.
Their entrepreneurial relationship has helped orchestrate conversations between the Charity and similar ventures, as well as helping to promote our services to the general public through displays and promotional materials in participating stores.
Danny was inspired by conversations with Shane, a retained firefighter and Co-Op store manager in Shirebrook, see that our Charity was an attractive and great one to work with. He was also impressed with our approach and the support we gave to the store while it had chosen to fundraise for us. Also, a couple of Danny's stores had had fires, and he wanted to give something back to those firefighters who attended, risking their lives to extinguish the fires in the buildings.
Shane is also a Watch Manager at Shirebrook Fire Station in Derbyshire and is the Station Rep there. He continuously supports the Charity and signposts colleagues and retired members to the Charity to access the services. He also encourages friends, family, colleagues and the public to sign up to RG Lottery.
Their working relationship is a fantastic example of people thinking outside the box, with the meeting of two minds coming together to see an incredible result for The Fire Fighters Charity.
Special Recognition Award for Volunteer Fundraising By An Employee
Presented by: Rev Kate Bottley
Winner: Kevin 'The Flame' Biles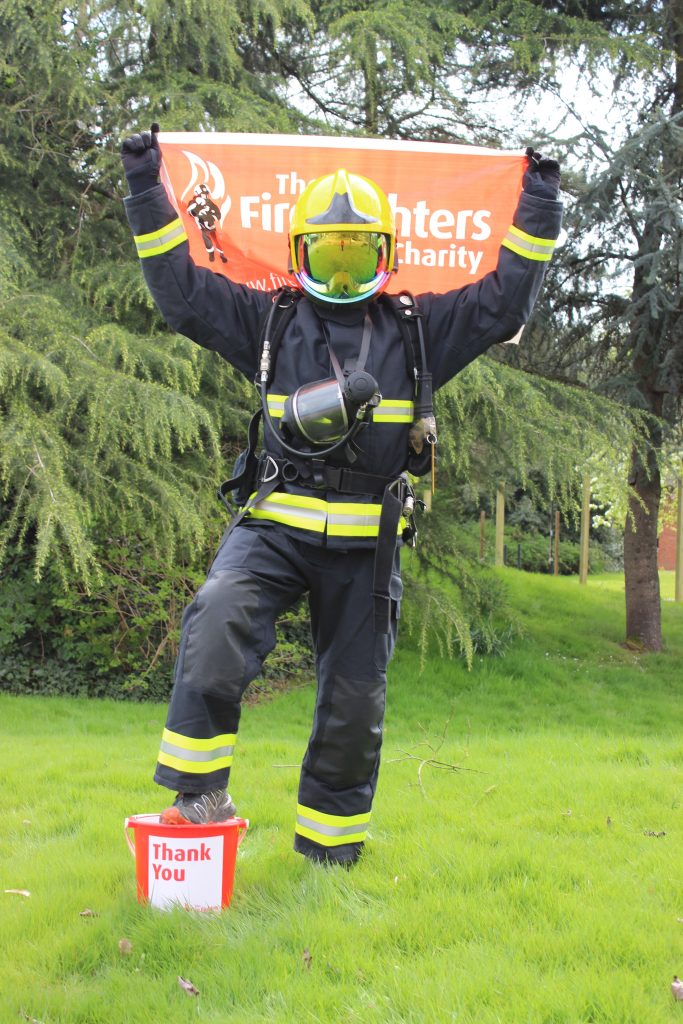 Kevin has worked for the Charity for 12 and a half years. Since 2015 he has completed 20 challenges to raise money, all in full fire kit, including breathing apparatus. These have included climbing Ben Nevis and Snowdon, three half marathons, one full marathon and a 75-mile point-to-point run over three days.
Kevin did all this under the anonymous persona of 'The Flame,' his face hidden behind a mirrored visor. As well as raising almost £6,500, The Flame raised awareness of the Charity at every step, with numerous press articles bringing the charity to the attention of new audiences. His colleagues across the Charity had no idea it was him taking on the challenges and raising the money, until he completed them all and revealed his identity.
Described by his colleagues as selfless, modest and dedicated, with a wicked sense of humour and a penchant for dad jokes, Kevin is passionate about doing whatever he can – in his role and in his spare time – to support the fire services community.
Supporter of the Year: Dependant
Presented by: Dame Julie Walters, DBE
Winner: Louise Moody, Bedfordshire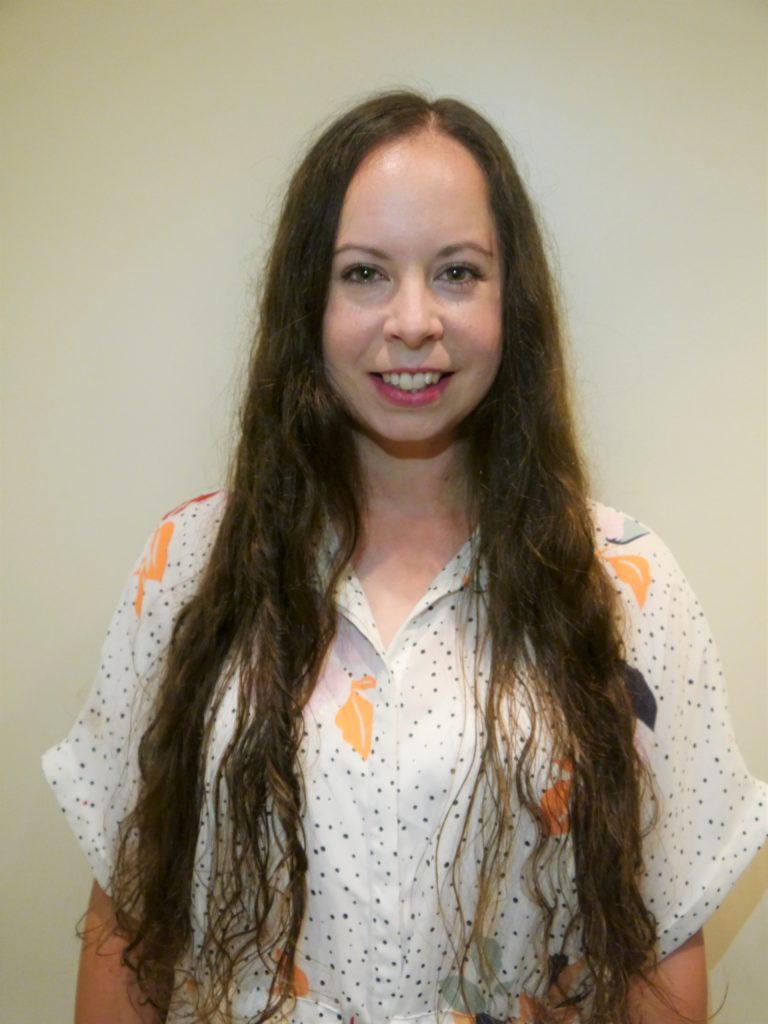 It is said that Louise Moody never stops to gloat about what she has achieved for The Fire Fighters Charity, because she is always too busy planning her next fundraising challenge.
Partner to serving Bedfordshire Crew Commander, Josh Matthews, Louise has spent the last eight years dedicating countless hours in support of the Charity.
She self-funded a trip to Tanzania to climb Mt Kilimanjaro, posting regular updates as she scaled the mountain to raise awareness of her fundraising and reasons for supporting the Charity. She and Josh also took part in the Three Peaks Challenge, facing treacherous weather conditions to reach their goal.
She's a regular face on the raffle stall at Woburn's open days, organising top prizes for raffles and tombolas alike, as well as being quiz master for a regular quiz that she also writes, hosts and sells tickets for. All of her efforts boost the work of the Charity in her local community, as well as serving as a constant reminder to fire personnel of our services.
Louise is always looking for new ways to support the Charity, raise awareness and put herself out there. She does not seek recognition, but is motivated by the work she has witnessed in protecting and supporting everyone who lives and works within the fire community. She believes it is the right thing to do, to support the people who spend their lives supporting us.
Supporter of the Year: Public
Presented by: Susanna Reid
Winner: Emma Hughes, Greater Manchester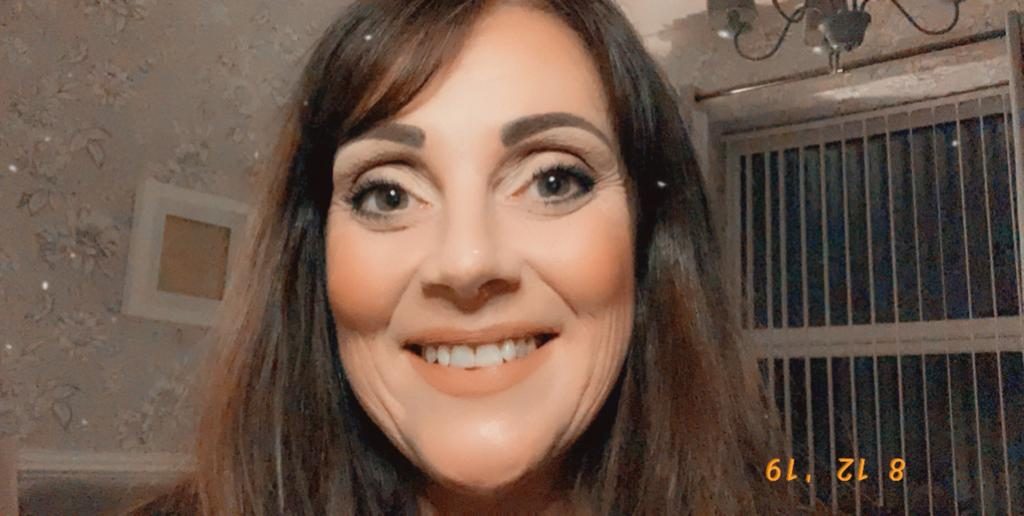 Emma Hughes' firefighter dad, Graham, was her hero. Since he passed away unexpectedly while on duty in 2003, the pride she felt in his role has never left her, and has instilled in her with a life-long desire to support the fire service. So much so, that she works tirelessly to help The Fire Fighters Charity in any way she can in her area.
Her efforts have contributed to thousands of pounds being raised in stations in her community over the years she has been involved, with Emma never afraid to get stuck in and help out. She's helped at car washes, spent hours on stalls in Sainsbury's promoting the Charity to the public, constantly supporting our service coordinator, as well as being involved in conversations with the Charity about the future of our volunteers.
She also speaks at pre-retirement talks in Greater Manchester, reminding people the Charity exists to support all serving and retired personnel. And Emma helps at a community retirement group, offering a social space for local retirees, where she is the perfect host.
Emma's work in the community means that we can stay in touch with beneficiaries as they move into retirement, many of whom may never have considered using our services, despite supporting us throughout their careers.
Emma is a great asset to The Fire Fighters Charity, despite being unable to benefit from our support herself. She is known for her kindness and compassion, the love she has for the fire service, and her desire to do everything she can to help the Charity and the people who rely on us.
Beneficiary of Courage
Presented by: Clare Balding
Winner: Bob Stovell, retired Derbyshire firefighter
Bob Stovell's story of sheer grit and determination is well-known around the Charity, with many people following his recovery for over a decade.
Following a catastrophic motorcycle accident in 2009 that sadly killed his wife and left him fighting for his life, Bob had to learn everything again. He has visited Jubilee House many times over the years, as well as having visited Marine Court and Jubilee House for other rehabilitation support during his 30-year career. He defied the odds by learning to walk again, despite being told he would spend the rest of his life in a wheelchair.
Later, wanting to give something back to say thank you, he paid to have a Jubilee House bedroom refurbished into a specialist nursing room. He also shared his story with the Charity, showing immense bravery and emotional resilience while reflecting on how far he has come.
His story is one that inspires firefighters and the public alike, because of the stubborn determination he has shown to get his life back on track in the face of overwhelming adversity. We know Bob would argue that nothing he has done is brave, but like the many other members of the fire family to whom he is a shining example, he does not realise just how brave and special he is.
Supporter of the Year: Team
Presented by: Adam Hills
Winner: The Merseyside FRS Charity Committee
The ever-increasing success of Charity engagement in Merseyside Fire and Rescue Service can almost entirely be credited to a small-but-perfectly-formed group of people with one goal in mind: to support the Charity that means so much to them.
The Merseyside Committee in aid of The Fire Fighters Charity was formed around five years ago, going from strength to strength and increasing in size, enthusiasm and ideas.
Over the last year alone support for the committee and charity alike has grown massively, due to the positivity and drive of the committee. Going forward it is hoped that this will continue to grow year on year.
It was recognised what a valuable asset the Charity was, not only to Merseyside personnel but also their families. This wasn't common knowledge across the service and there was a lot of misconception around the Charity and who was eligible to use it. Therefore the committee also took it upon themselves to increase awareness and better educate people on our services, which has led to an increase in applications for support from Merseyside.
The committee wanted to ensure that it was represented by a broad spectrum of members, as such there are operational, non operational support staff and retired staff involved. This brings a good balance to the group and the feel that each community has a voice within the committee, and is perhaps the secret to their success.
The improvement in Merseyside has been outstanding, not just from a monetary perspective but also people's attitude towards the Charity. Long may it continue.
Supporter of the Year: Fire and Rescue Service
Presented by: Brian May
Winner: Lancashire Fire and Rescue Service
In Lancashire Fire and Rescue, there is an overwhelming ethos that our Charity is as much a part of everyday life as any other area of the service. This means that not only is fundraising prolific and enthusiastic, but so too is the determination that all colleagues know about our services and how to access them should they ever need support.
From the Chief Fire Officer to brand new recruits, the attitude that the Charity is "theirs" and something to be supported is rife across Lancashire. With a mixture of whole-time stations and smaller retained stations, wherever you go and whoever you speak to in Lancashire, the pride that people feel in the Charity is apparent.
With a solid calendar of events across the area, Lancashire's fundraising is led by an incredible committee that ensures all areas of the service are represented. Their fundraising totals each year are impressive and among the highest for the North East, with events including running competitions, Christmas Balls, car washes, open days, sponsored cycles, climbing Scafell Pike in full fire kit, Walk of the Roses, challenges for new recruits… the list just goes on and on, and the plan gets fuller and bigger each year.
Whenever we need support from Lancashire Fire and Rescue, we can guarantee they will be there for us.
Supporter of the Year: Firefighter
Presented by: Les Ferdinand, MBE
Winner: Chris Birdsell-Jones, Mid & West Wales Fire and Rescue Service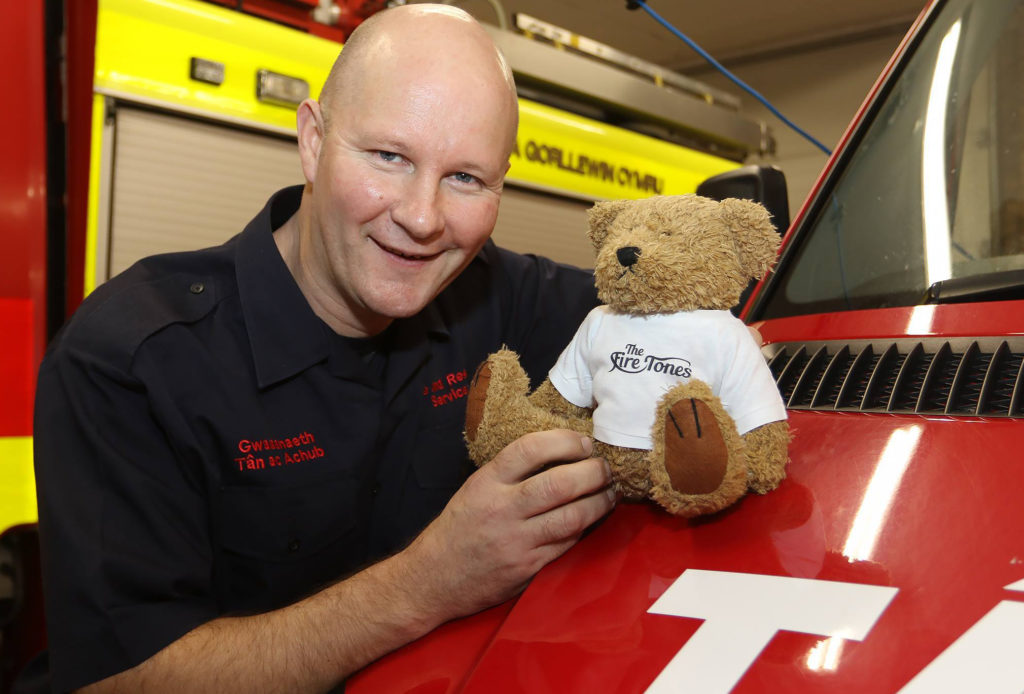 Chris Birdsell-Jones was responsible for creating The Fire Tones, a choir of fire personnel that took on the music industry in the fight for the Christmas Number One slot with their cover of the Band Aid song, 'Do They Know It's Christmas?'
What started as a conversation in a pub came into fruition thanks to Chris's tenacity and dogged determination, organising and arranging the logistics behind the 40-strong choir. He liaised with the likes of Bob Geldoff to get permission to record a cover and managed to convince everyone involved in its production to donate their services for free, so all money raised could go to the Charity.
Chris then went on a one-man mission to promote the single and their fundraising, with it being promoted on national press with numerous members of the choir speaking to local media channels. This has led to the Charity being promoted to a national audience, as well as bringing an awareness to newer members of staff who heard about the Fire Tones' mission.
The single raised thousands of pounds over Christmas 2018, and even got re-released last Christmas, banking £6,000 for the Charity.
Chris was initially told that this was an impossible task as many people before had tried and failed. but Chris was determined to prove that firefighters can succeed in areas that others have failed and that firefighters can work together to achieve the seemingly impossible.
He hit hurdle after hurdle when trying to achieve his goal but, each time, he became even more determined to make it work. He persisted for the best part of twelve months even taking, and making, phone calls on his wedding day.
Lifetime Achievement
Presented by: Michael Sheen
Winner: Harry Binyon, formerly of County Durham & Darlington Fire and Rescue Service
The retired County Durham firefighter is the recipient of our Lifetime Supporter Award for his life's work spent supporting The Fire Fighters Charity.
"I joined the fire service in 1978 and it was the best job I ever had," says Harry, who worked at both Darlington and Bishop Auckland fire stations during his 26-year career. "It wasn't for everyone, and some of the things you saw did affect you. But we helped each other through the tough times, and there was always a comic about to brighten the mood. I just loved the camaraderie, it's unlike anywhere else. You get a special bond with the lads on your shift – especially my watch, who were as daft as a brush – but even if you went to another station with people you've never seen before, you knew that once you get on that engine, you'd have each other's back. You're all there for the same reason, and you help each other out to the best of your ability. That desire to help others has never left me, so I've never stopped, and I am still going strong."
Despite retiring in 2004, Harry continues to donate his time, efforts and love towards helping the members of the fi re and rescue community who mean so much to him. Over the years, events he has had a hand in organising have raised over £200,000 for The Fire Fighters Charity. He has become a familiar face at stations in his area, attending open days, helping at car washes, holding fundraising events, organising fairs, promoting the textile recycling banks, and even using his 70th birthday as an opportunity to raise more funds for the Charity that means so much to him.
"Touch wood, I've not yet needed The Fire Fighters Charity's help, but I know plenty of people who have," he says. "There used to be a hesitancy in the North East to approach the Charity for help – us Northerners don't like to admit we need help – but gradually more and more people have spent time with them, and come back full of praise for how much they've been sorted out. That's what motivates us to keep going, there are plenty of people out there still in need of help, so we have to encourage them to use the Charity and raise the funds to ensure it can be there for them.
"Plus, helping at so many events gets me out of going shopping, so that's always good! Although I do sometimes get in trouble with my wife when I can't go on holiday because I've got to get to a fi re station. But it's in my nature, with one thing or another. I just like to help people. That's who I am."
On behalf of everyone at the Charity, thank you very much to Harry for your lifetime of support, dedication and compassion. We don't know what we'd do without you.
While we've got you here…
And that's it for this year's Spirit of Fire Awards. Once again, we'd like to say a huge congratulations to all our winners, shortlisted nominees and everyone who was put forward by someone who recognised what an incredible effort they make in the Charity's name.
We can't do what we do without people like you. Every year our amazing supporters, donors and fundraisers come together to raise the £10m we need to operate our services in support of the entire UK fire services community.
This year, however, the coronavirus pandemic has brought our traditional fundraising to a halt, with the cancellation or postponement of countless events and challenges. Furthermore, the Charity does not meet the criteria outlined by Government in regards to grant support.
If you can afford to donate to the Charity, we'd really appreciate it. And so would the people who rely on us.