A team of fire and rescue service colleagues have continued the incredible fundraising legacy left by their friend, who sadly died earlier this year, by climbing 10 peaks in 24 hours in his memory.
The group of more than 30 personnel from Hereford and Worcester Fire and Rescue Service completed the Brecon Beacon 10 Peaks Traverse, despite horrendous conditions throughout the weekend, as a tribute to Stu Crebbin.
Stu was a dedicated supporter of the Charity throughout his career and helped organise and take part in the same challenge last year – despite having to undertake intense chemotherapy and immunotherapy sessions in the lead-up to it. The challenge involved climbing the 10 main peaks within the Brecon Beacons National park – around 42 miles of mountain terrain with 3,100 metres of ascent.
To donate to their page, click here.
Tragically Stu passed away in March this year at the age of 46, after a 12-month battle with colon cancer. Keen to honour his memory and continue his legacy, Spencer Jones – a close friend of Stu's – helped to organise a team of firefighters and support staff to take part in the challenge once again.
Having raised an incredible £11,384 for the Charity last year, they're also hoping to beat that amount now. On top of the mountainous trek, he's also planned six car washes throughout August – and they're already at over £5,000.
"This is very much to continue Stu's legacy, we were very close friends so it's very personal," says Spencer. "When I went across to visit him to see how he was doing following his initial diagnosis, we decided there was a chance to raise awareness of Stage 4 cancer and mental health.
"Doing the challenge last year gave him something to focus on, which was tremendous. Sadly he's not here anymore, so this year it was a memorial walk for people across the service that knew Stu and were very fond of him.
"Stu was inspirational to so many people. The Charity was very close to his heart, he personally had used the Charity's services historically and it's something he wanted to – and has – fully supported throughout his career. So it feels fitting that we organise an event to always remember him.
"I've been helped by the Charity myself for a previous back injury and others have used it too, for physical or mental health, so it's something we'll always have a vested interest in trying to repay in some way."
The entire group managed to complete the walk as planned, despite terrible weather, with many of their families joining in for one of the peaks too.
"The conditions were horrendous it was heavy rain and gale-force winds all day but everyone managed to finish it which was fantastic," adds Spencer.
"I feel incredibly proud. There were so many people across the service taking part, some of them having practically never seen a mountain before, all to pay tribute to Stu. Nobody moaned, everybody got their head down and completed the challenge.
"We're up over £5,000 now and have six car washes planned through August, and we're working with Barclays too, which should take us over £11,000, which is what we did last year. So we're hoping to beat it."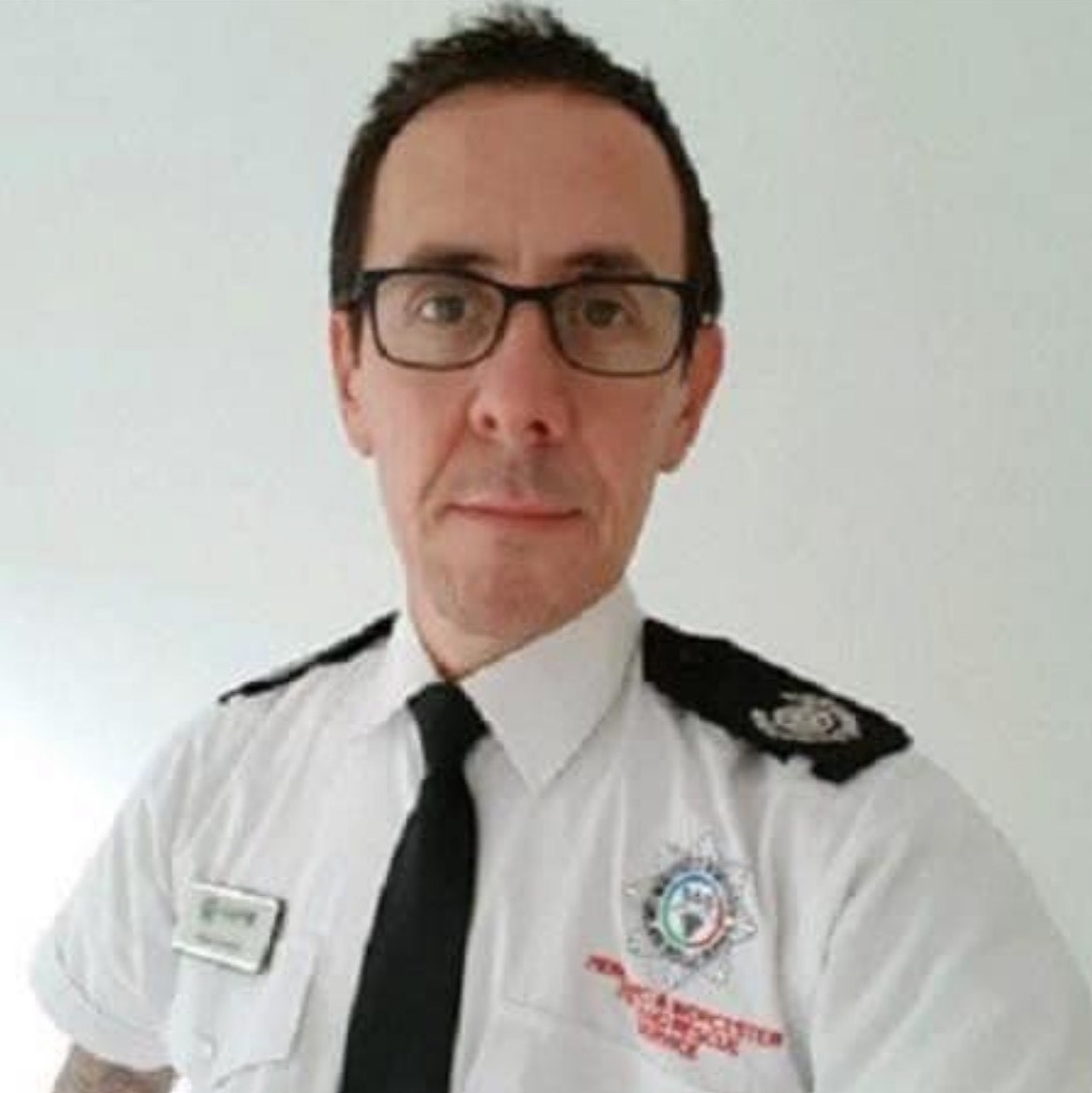 Spencer now plans to organise a different event every year in memory of Stu, covering anything and everything from cycling to canoeing and more.
"The spirit and zest for life Stu demonstrated in the latter months and weeks of his life, especially his dedication to The Fire Fighters Charity, is something that he himself would like to see live on," Spencer says.
"The outpouring following Stu's death from fire and rescue services and colleagues across the country was overwhelming and showed what a popular and inspirational individual he was – far beyond just the fire service he worked for. He made his mark, genuinely cared for people and stood up for what he believed."
Stu's sister Sam completed the challenge too and says seeing so many of her brother's colleagues turn out in his memory was hugely moving.
"It was amazing, I really enjoyed it – I didn't think I'd be able to do it, and it was hard, but it was really, really good," she says. "The weather was horrific… I don't even think it was bad luck, I think our Stu thought, 'there you go'!
"I spoke to every one of his colleagues that did it and they were all lovely and all had a story to tell about him. They didn't know me and all know each other, so I thought it would be overwhelming but it wasn't, it was really lovely.
"Myself and my mam had a conversation with our Stu a few weeks before he died and he said he didn't want any flowers, he didn't want anything – if anyone wanted to buy anything or do anything, the money had to go to The Fire Fighters Charity. He was really fond of it.
"Then all the money he'd raised the year before he said he wanted continued, so that's why Spencer's organising all this. It was really important to Stu for that to be continued.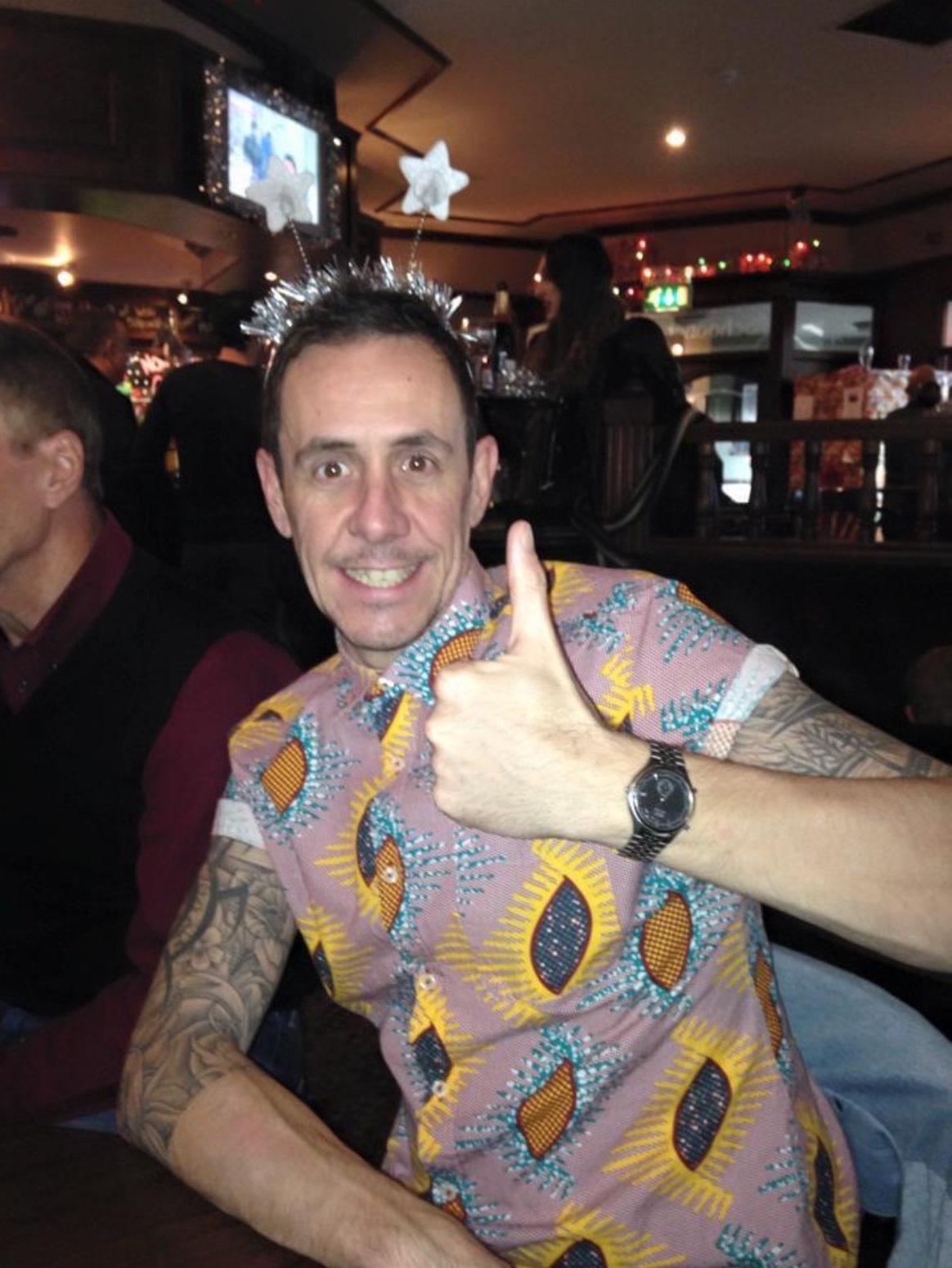 "We've thought about the fact that the Charity's there for spouses and dependants since too. We don't need the Charity ourselves, but there are people out there that need it. Myself and my mam moved down to Worcester to care for Stu in his last few months, and we could afford to do that – but some people can't. It's not just about cancer, he was a firefighter and he has that service available and so do dependants. It's things like that you think, you do want to help the Charity so other people can benefit from it."
Stu's family also said in a statement before the event: "Stu was dedicated to raising money for the Fire Fighters Charity and specifically asked for donations to be made to this charity on his behalf, so we know he would fully support and love this event. We would like to express how honoured we are at this event being undertaken in memory of Stu."
As part of Spencer's tribute to Stu, he also commissioned an impressive sculpture of a phoenix to be made and auctioned off. It was created by ex- firefighter and blacksmith Steven Ellis Cooper.
To donate to their page, click here.