Shout!Podcast
Our official health and wellbeing podcast is available every fortnight and packed with advice, interviews and insight to help you live healthier and happier.
Listen Now
Coming up this week
This week we hear three stories that illustrate three very different sides to life in and around The Fire Fighters Charity. Retired Buckinghamshire firefighter's wife Sherron Razey tells us how the Charity supported her with a chronic pain condition that had all but destroyed her quality of life. Hertfordshire Station Commander, James Bull, talks to Sophie Pierce about his plans to take on one of the most gruelling land races in the world and we join three of the Charity's regional fundraising team – Kerry, Alan and Debbie – to find out how they plan to help you to reach a monumental milestone in the Fire Family Challenge.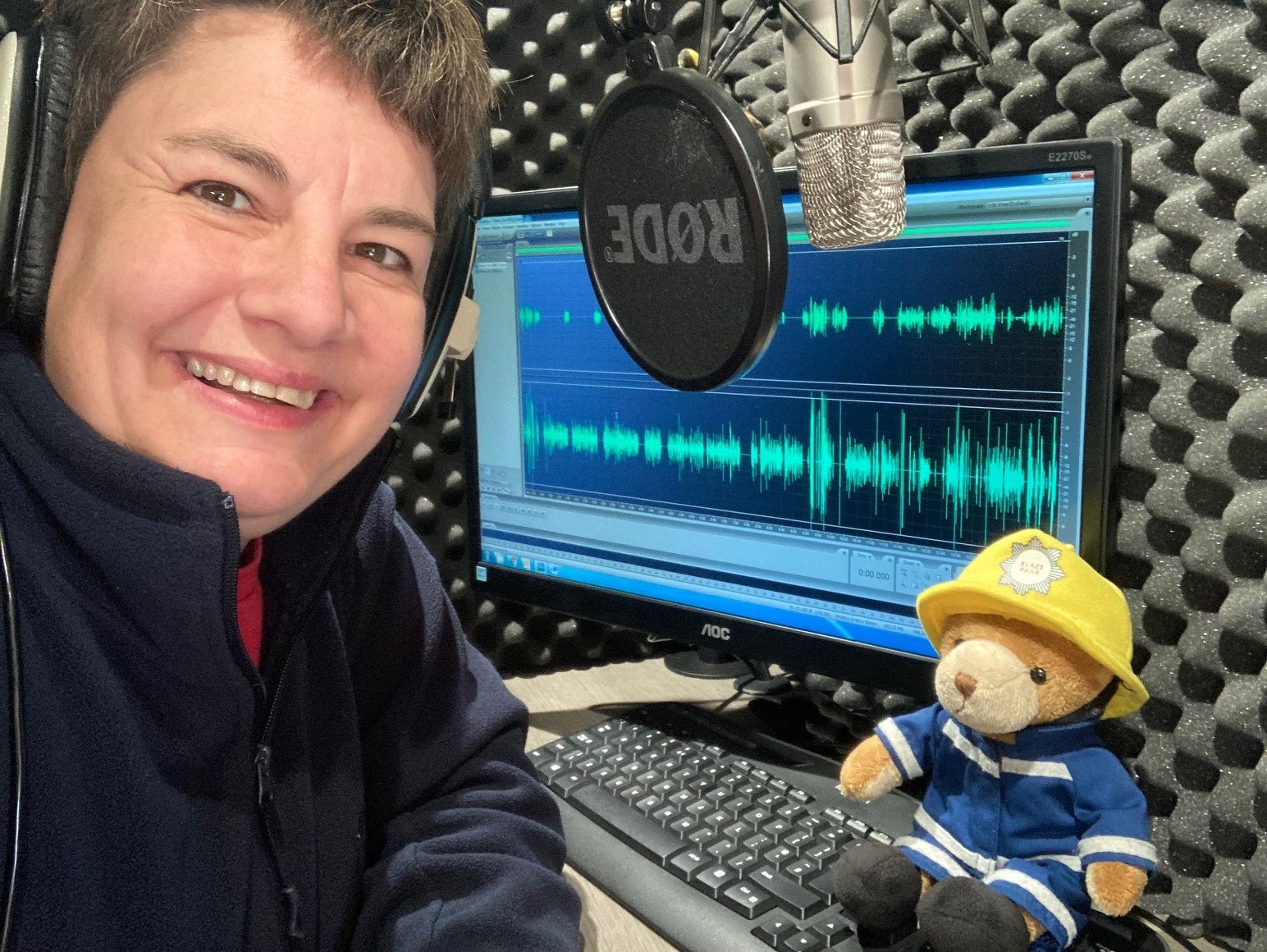 Meet our host: Kim Robson
Taking control of the mic for the Shout!Podcast, our host Kim Robson is no stranger to The Fire Fighters Charity or to the fire services community. Kim 's partner, John, is a Surrey firefighter and she has herself used our services after a fall on the ski slopes left her requiring rehabilitation.
Together with her faithful Blaze Bear, Kim has also taken on a wealth of fundraising events and challenges for us in the past, raising funds to help support the UK's fire services community. A radio DJ by day and the matchday voice of the Guildford Flames ice hockey, Kim is the perfect choice to lend her vocal talents to our shiny new podcast.