Shout!Podcast
Our official health and wellbeing podcast is available every fortnight and packed with advice, interviews and insight to help you live healthier and happier.
Listen Now
Coming up this week
In this episode we take a close look at some of the health and wellbeing issues affecting those who have retired from the fire service, ask why they happen and what you can do about them. We speak to psychologist and Honorary Research Lead at Nottingham Trent University, Dr Rowena Hill, about her latest research and how you can get involved in it. We also catch up with retired Deputy Chief Fire Officer Tony Proctor, to hear how retirement affected him, and speak to Ian Ferguson from the National Association of Retired Firefighters to get his thoughts on the simple steps you can take to adjust to life in retirement: www.narfire.org.uk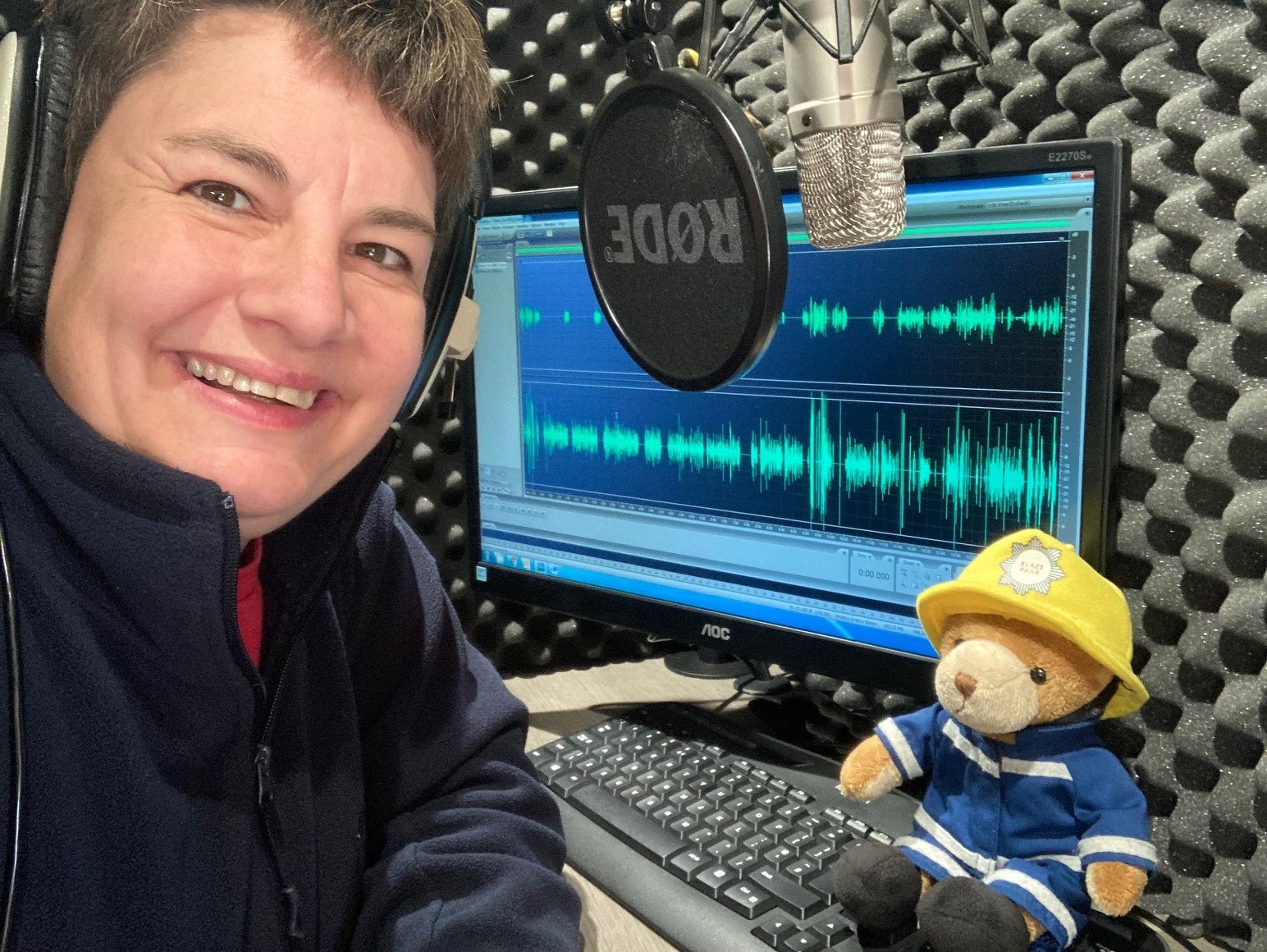 Meet our host: Kim Robson
Taking control of the mic for the Shout!Podcast, our host Kim Robson is no stranger to The Fire Fighters Charity or to the fire services community. Kim 's partner, John, is a Surrey firefighter and she has herself used our services after a fall on the ski slopes left her requiring rehabilitation.
Together with her faithful Blaze Bear, Kim has also taken on a wealth of fundraising events and challenges for us in the past, raising funds to help support the UK's fire services community. A radio DJ by day and the matchday voice of the Guildford Flames ice hockey, Kim is the perfect choice to lend her vocal talents to our shiny new podcast.