Shout!Podcast
Our official health and wellbeing podcast is available every fortnight and packed with advice, interviews and insight to help you live healthier and happier.
Listen Now
Your health and wellbeing podcast
Our podcast has had a bit of a makeover this season, with each episode now focused on a health and wellbeing topic and trimmed down to a pocket-sized 20 minutes, so you can fit it easily into your day. Once again hosted by Kim Robson, Season Two will feature insight from members of our clinical team, all designed to help you make informed decisions about your lifestyle, in order to live healthier and happier. We're also once again featuring some incredible stories from those we've supported. From serving fire and retired personnel, to family members and carers at home, you'll meet some incredible people over the duration of the season.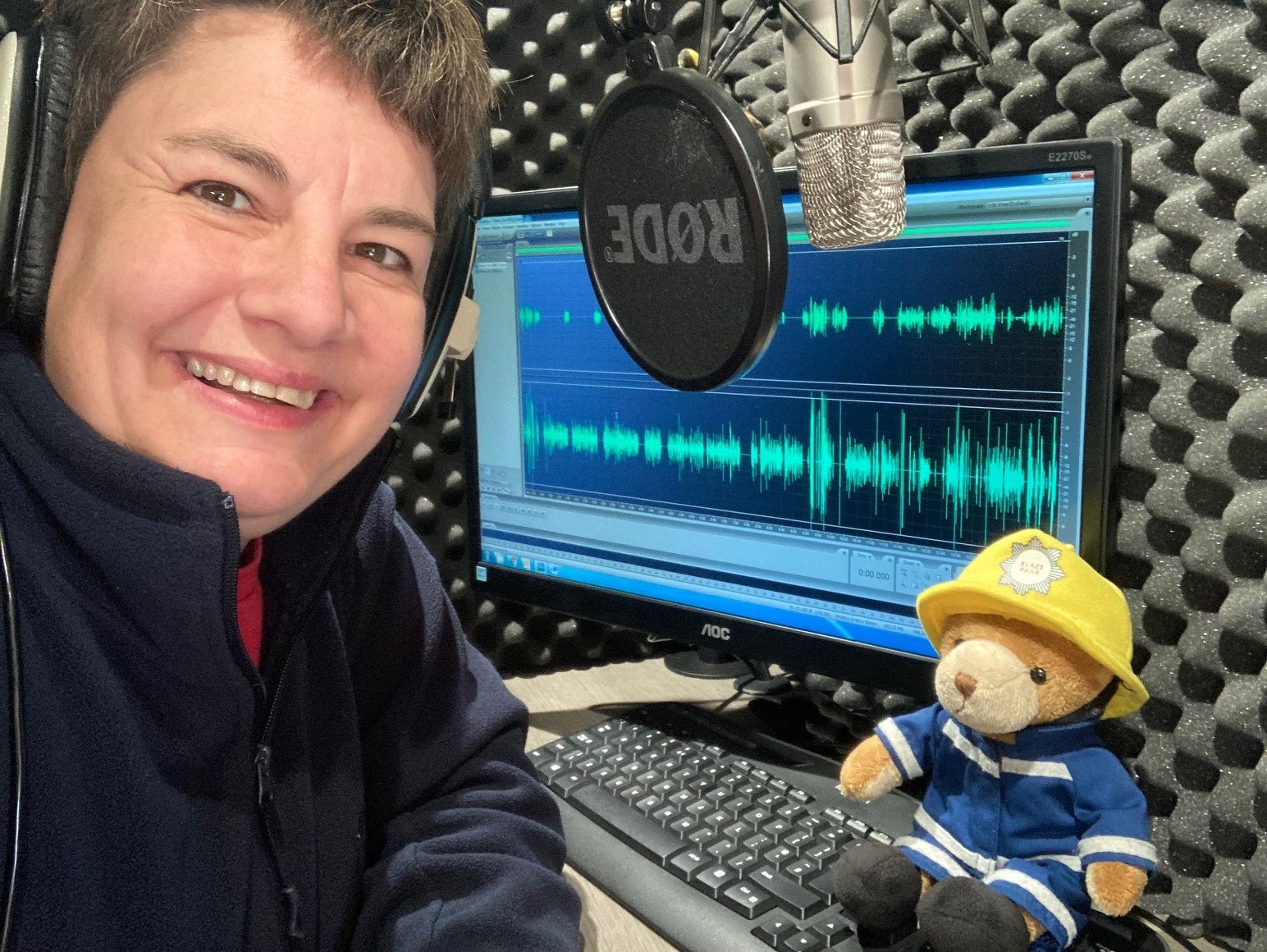 Meet our host, Kim
Taking control of the mic for the Shout!Podcast, our host Kim Robson is no stranger to The Fire Fighters Charity or to the fire services community. Kim 's partner, John, is a Surrey firefighter and she has herself used our services after a fall on the ski slopes left her requiring rehabilitation.
Together with her faithful Blaze Bear, Kim has also taken on a wealth of fundraising events and challenges for us in the past, raising funds to help support the UK's fire services community. A radio DJ by day and the matchday voice of the Guildford Flames ice hockey, Kim is the perfect choice to lend her vocal talents to our shiny new podcast.