We're always struck by the incredible reasons people have for fundraising for The Fire Fighters Charity. For some people it's to say thanks for the support they've received, while for other it's to pay it forward and ensure the Charity will always be there for future generations.
For Dave Mayfield, his fundraising for the Fire Family Challenge was combined with his efforts to complete a bucket list for his mum, following her terminal diagnosis earlier this summer.
In August, retained West Sussex and wholetime London firefighter Dave received a call from his sister with devastating news. Their mum, Debby, had just been diagnosed with pancreatic cancer.
"It was a bit of a shock, as you can imagine," says Dave, who first joined the fire service in 2007. "We were told she only had between three and six months left with us. I can't really describe how helpless you feel in that situation. I'm a problem solver, I always try to find an antidote to everything. But in that moment, there's literally nothing you can do to solve things."
Determined to make the most of their time together, the family created a bucket list of things Debby had always wanted to do.
Her list included a stay at a local safari park, afternoon tea, spa days and even a matching tattoo with her two children.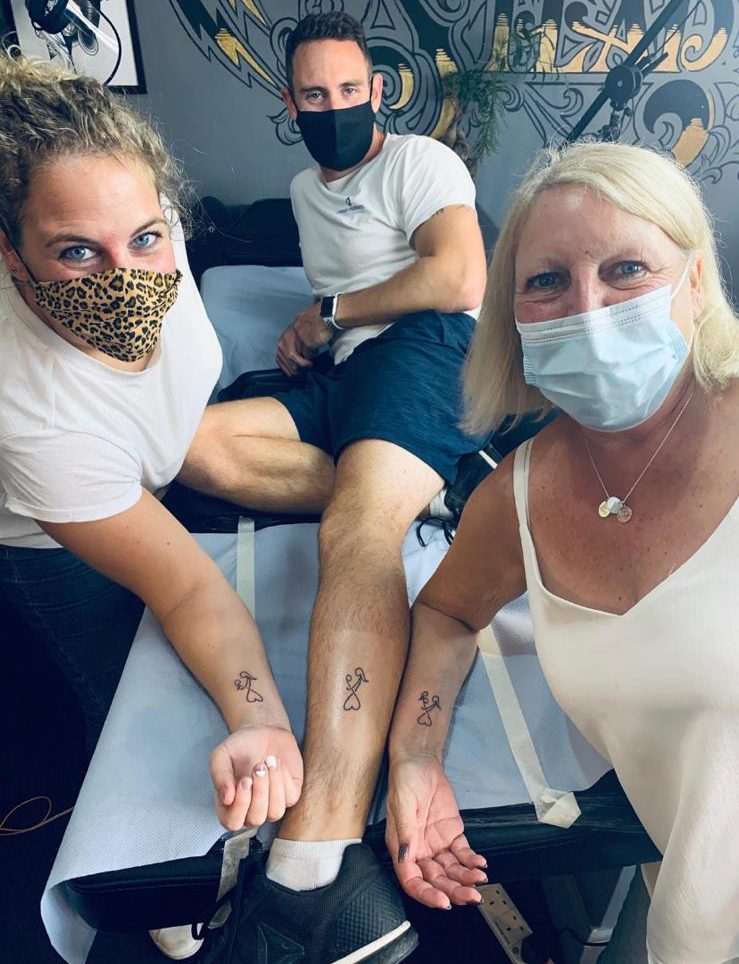 "I'd have done anything I could to complete that list for her, but there's only so much I can do on a fire brigade wage," says Dave. "So we set up an online fundraiser, with the hope of raising £1,000 to go towards her bucket list and also raise some money for The Fire Fighters Charity. In the end, we raised over £6,000. It's incredible. And just goes to show how much she means to people."
Unable to complete the skydive she'd always wanted to because of her illness, they instead took her to an indoor skydiving centre.
Wanting to combine their fundraising with support for the fire community who were rallying behind his family, Dave organised a ladder carry from his station in Shoreham by the Sea to Brighton Palace Pier, accompanied by a fire engine.
"When I pictured it in my head, I was originally hoping to have eight or so people to take part, as well as an extra person to drive the engine," he says. "But when I put the call out for support, I had over 20 people put their name down."
So on Saturday 26 September, the crews set off from the fire station carrying the 13.5m fire ladder, weighing 100kg.
"It was absolutely awesome," says Dave. "It was a lovely sunny day and we were sent off with crowds of friends, family and the public, who had gathered at a social distance to wish us luck. The response we got from the public along the route was fantastic, and we collected well over £1,000 in our buckets, with people stopping in their cars to give us cash, and even throwing some out of their flat windows."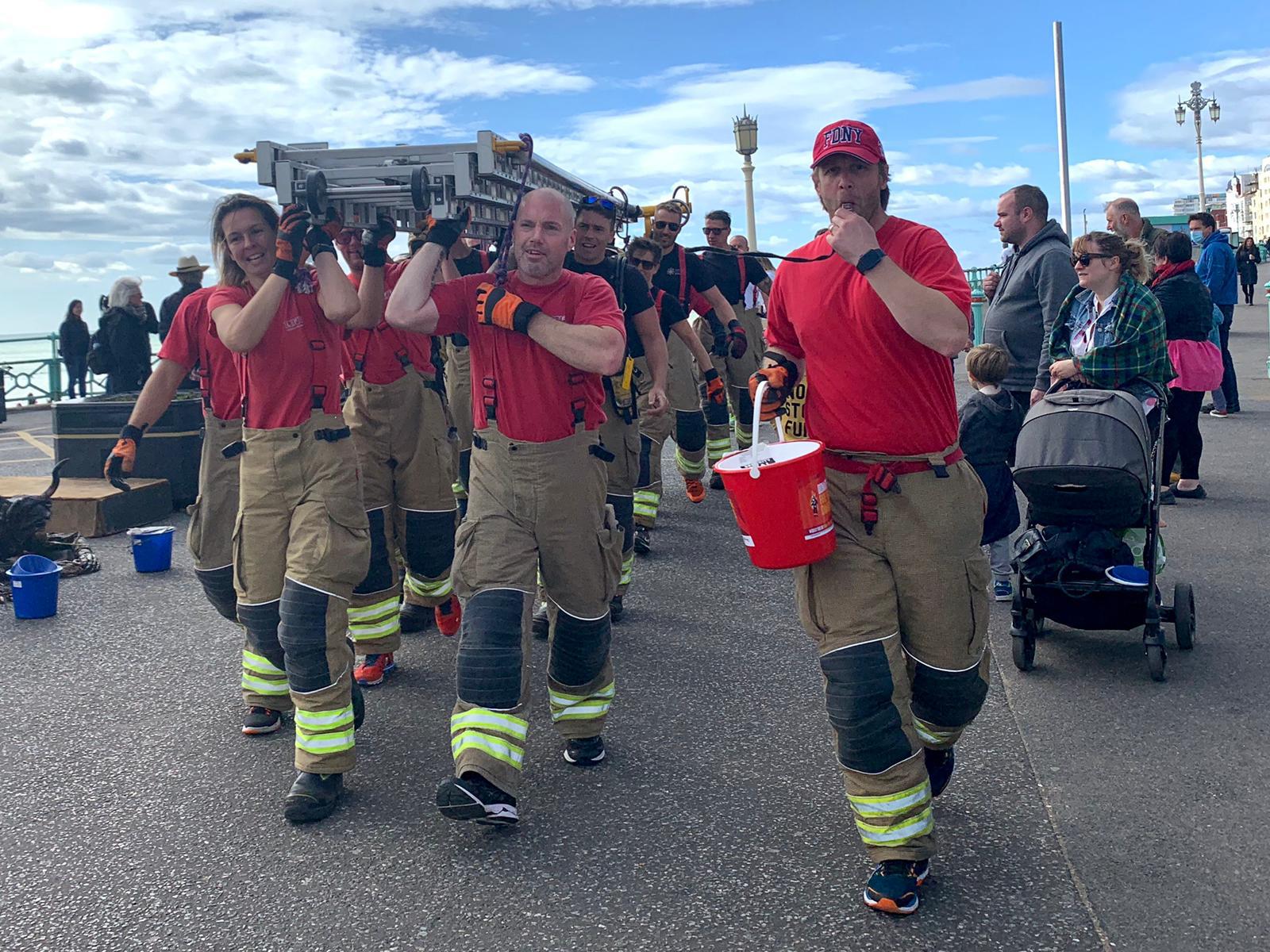 Dave had arranged for his mum to be at the finish line, and seeing the look on her face as they approached her is one he says he will never forget.
"She just had this huge beaming smile," he says. "She was always so proud of the fact I was in the fire brigade, telling anyone she met that her son was a firefighter. So seeing this crew of us coming towards her doing this fundraising in her name, I think she was quite overwhelmed. She'd been so strong and positive since her diagnosis, always laughing and joking, looking on the bright side even though she knew what was going on. But that moment was the first time I saw her get tearful, because she was so grateful for everyone's support."
"She went round and thanked everyone who'd taken part individually. Then I did a little speech and thanked everyone, and I also chose that moment to tell everyone my fiancé and I were expecting a baby. It was just so special, and it's lovely to have those memories of her, because unfortunately her health deteriorated not long after."
Debby passed away at home on Wednesday 11 November, surrounded by her family.
"I'm just so grateful to have been able to have the memories of the last few months with her, especially the day of the ladder climb," says Dave. "Part of my coping mechanism has always been to keep my mind busy, and trying to organise as much as we could for her and for the Charity helped me to get through those months. I've always known about you guys, about the good work you do to support fire fighters and their families. Mum was so proud I was in the fire brigade, so I hope this money helps as many people as possible, in her memory."
Could you become our next fundraising hero?
We can't do what we do without incredible people like Dave, who, like many amazing others, has taken part in our Fire Family Challenge this year. Our fundraising has been significantly impacted by the coronavirus pandemic, but with your support we can continue to be there for people in need in the UK fire family.
You can find out more information about ways to support us here, whether that is by taking on your own fundraising challenge, becoming a regular donor or, if you can't afford to support us at the moment, considering leaving us a gift in your will.