For Emily Smith, March 8 this year was just like any other day – she'd headed into work and was in the middle of her day when she got a call from us.
She'd just won the Jackpot of £25,000 in The Fire Fighters Lottery February draw.
Emily, whose partner, Andy, is a firefighter with Hertfordshire FRS, was blown away when she heard the news. For her, entering our Lottery each month had been her way of donating to a Charity that's there for both her and her partner, for life. She never thought she'd win.
"I've known about this amazing Charity ever since Andy joined the service; he and his colleagues have talked a lot about the Car Washes and I really wanted to get involved too," says Emily, 32.
"I was knitting some key worker characters in the pandemic and I actually ended up knitting Andy! I'd done some nurses and someone actually asked me for the firefighter character from there.
"That then coincided with the fundraising events Andy was doing, so I started looking into it.
"I've read a lot of the stories from other beneficiaries – particularly when it comes to mental health – and that's been a big thing for me with Andy being in this job. It's making sure, if he's had a bad day, he's got the support from me but also professional help if he ever needs it in the future.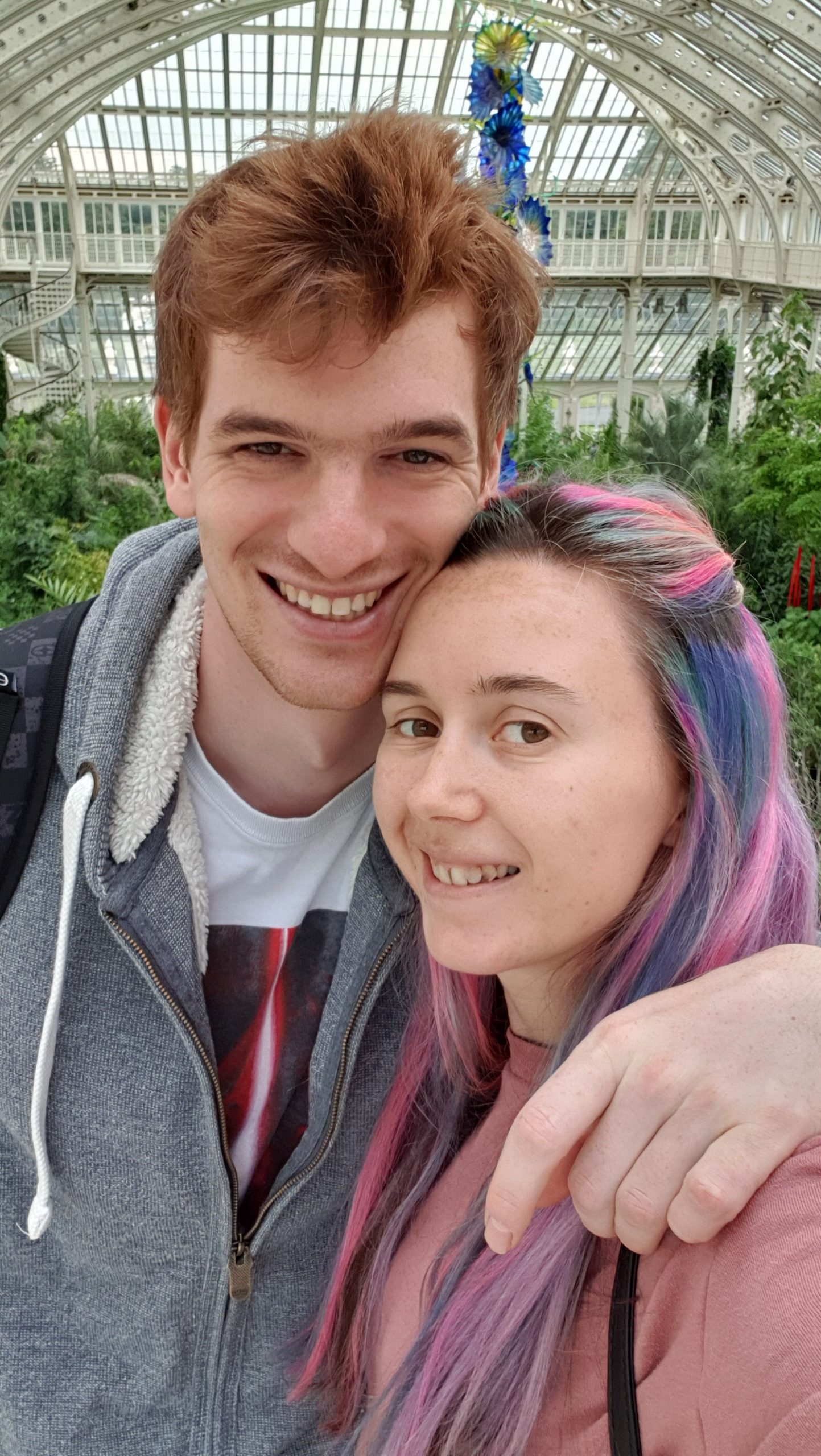 "I had recently started my own full-time new role, so I felt in a financially stable position to be able to set up a direct debit to you, instead of the one-off donations.
"I really wanted to do my bit for a Charity, and this one is close to both of us. This is something so easy that you can do, that does so much to help others.
"I hadn't really considered that I might win. I genuinely nearly fell over when I got the call."
Emily had been expecting a call from a delivery driver that day, who was delivering a washing machine she'd organised for her parents.
"I never expected that private number flashing up to be you!" she says.
"I could hear it was a clear line and didn't sound to be someone out on delivery, and they begun talking about the Charity – but I still never clocked.
"It was so out of the blue when she told me I'd won! I just kept repeating, 'oh my God'. I was so, so shocked.
"I must admit my instant gut reaction was a feeling of guilt that I'd won from a Charity! I keep going round in circles thinking, I could book a nice holiday, but then I think of all these worthy causes that I could support.
"My work colleagues have reminded me I can split it! So I'll save a lot of it, but hopefully spend a bit of it on fun!"
Emily is now encouraging others to donate to us or play our Lottery on a regular basis.
She says: "For a modern generation where our currency is all plastic and all online, if you feel guilty that you're not able to do your bit face-to-face with things like volunteering, setting up a direct debit is a good, constant way of supporting.
"It's something you can do that does so much to help others, without actually having to do anything. Don't worry about not being able to help everybody, helping somebody is better than not doing anything at all.
"I've bought underwear from Oddballs too recently, because I know they're one of your partners, and I also recently dropped off a load of clothes in one of your clothing banks. It's the little extra things you can do too."
If you'd like to find out more about our Lottery, or to play today, for a chance to win up to £25,000 and help us to help more people in our fire services community, visit www.firefighterscharity.org.uk/lottery.
You can also let us know how you get on, as well as hearing from others who regularly enter the Lottery, by registering for My Fire Fighters Charity (MyFFC) and joining some of our groups…