Fundraising in aid of us is something former firefighter Helen has done for years, alongside her partner Paul Reeve, as they spent a lot of their career together in Kent Fire and Rescue Service.
However, when Helen joined several Control Room staff for a sponsored abseil recently, it had particular significance for her.
Helen's partner Paul was assaulted on the evening of 28 September, 2019, while she was five months pregnant with their third child. Tragically, he was left in a disassociate state of consciousness following the "unprovoked and unjustified" attack.
Helen explains: "It means Paul is unable to speak, swallow, feed himself, move for himself or acknowledge the outside world or his children."
The person responsible has since received a 30-month jail sentence, with potential early release.
Having known about the support we offer, all thanks to your kind-hearted donations, Helen, 42, reached out to us shortly after and has since received psychological support, as well as financial support and advice from our Welfare team.
She says this has been a huge help for her with supporting her three young children, twins Oliver and Isla, 6, and Reuben, 2, who was born shortly after his dad was hospitalised.
"I used to work for Kent Fire and Rescue, I was a firefighter there for 15 years, but I had the twins and I left then," says Helen. "We both worked for the service at the time, so we couldn't cope with the shift system and looking after two young children.
"I was five months pregnant when it happened. The twins were just turning four and I suddenly couldn't go to work – I was working for the NHS at the time. Basically my life completely changed.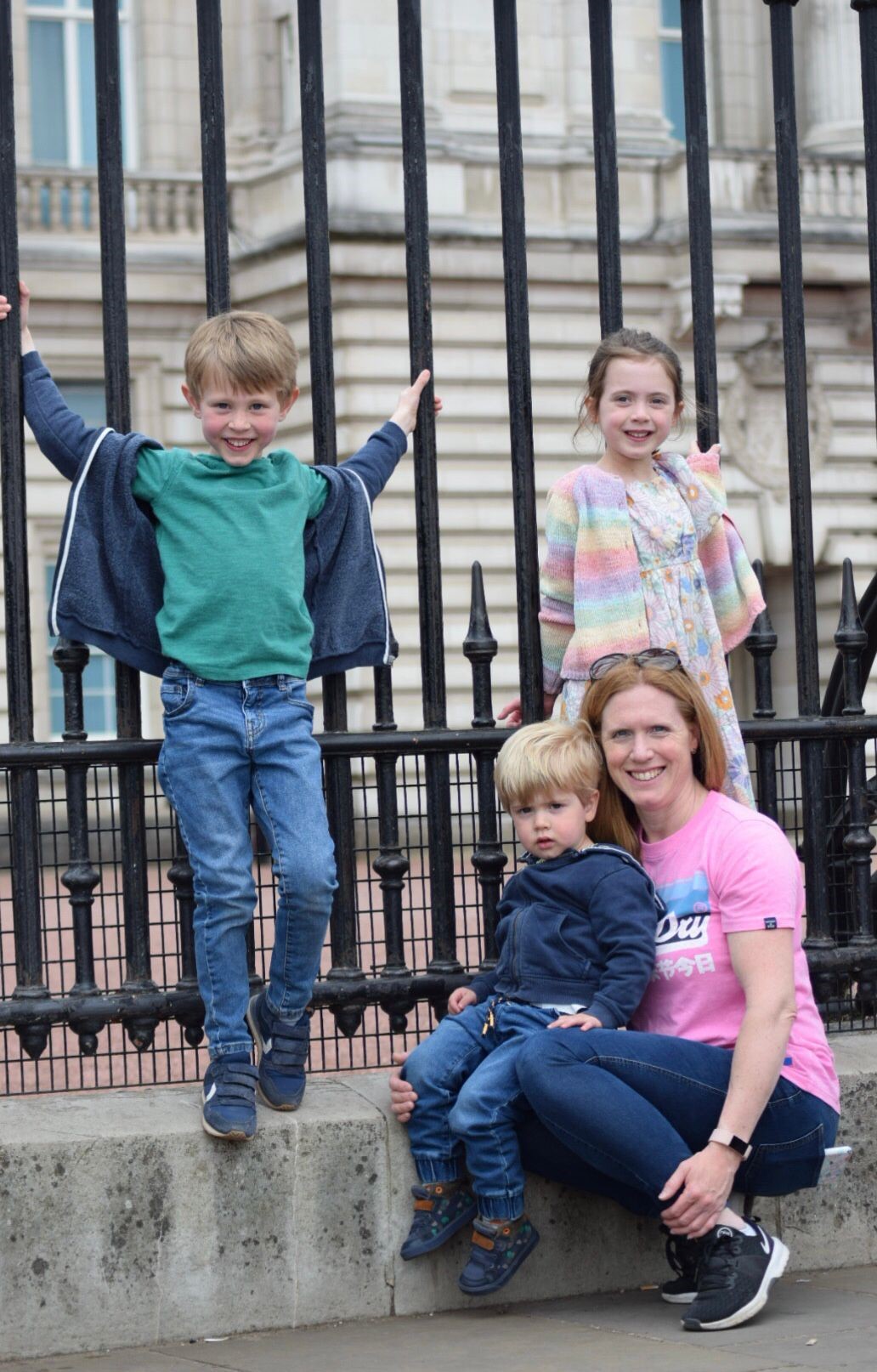 "I was visiting the hospital as much as I could but coming towards the end of my pregnancy I had to slow it down because I was getting exhausted.
"The emotional side of it, particularly explaining it to Ollie and Isla who knew Daddy obviously, was so hard – I had to be a huge emotional support for them."
Paul spent a long stint in hospital before being moved into a residential neurological care home, close to the family home.
"Paul is unfortunately now needing 24-hour care," says Helen. "He can't come back home to the family home because it's not big enough, we'd have to have huge adaptations done."
Paul has a wheelchair which allows him to be outside with his family and friends, which Helen sourced through the NHS. Meanwhile, Paul's colleagues and friends have since fundraised to help her pay for a motor for it, to make it easier for Paul to get outside.
"My family have been my big support throughout but also, importantly, the fire service. The Fire Fighters Charity has done so much for us…" says Helen
Helen says: "This is just one example of how the Charity has helped me and my family make life that little bit easier."
Helen initially had sessions with one of our psychological therapists, before receiving the advice and support from our Welfare team, who organised for her to receive food vouchers and invited her and the kids to attend our Child and Family Week at Harcombe House.
"It's been amazing and still is to this day," says Helen. "We're going down to Harcombe House for the Child and Family Week for the second time this summer too.
"We've had financial support and help with food – just generally getting food into the house with some food vouchers – plus face-to-face meetups. For me though, it's just knowing you're always at the end of the phone for emotional support if needed – that's what been particularly helpful.
"I actually spoke to the team of psychological therapists at the beginning, which was beneficial, and the Charity helped fund some psychological support from someone closer to me too."
As a way of saying thank you, Helen and the team of Control Room staff from Kent FRS – including our beneficiary and long-term supporter Nikki Haxton-Jones – organised an abseil on Thursday, 28 April, raising £1,400 – with all profits split between us and Paul's family.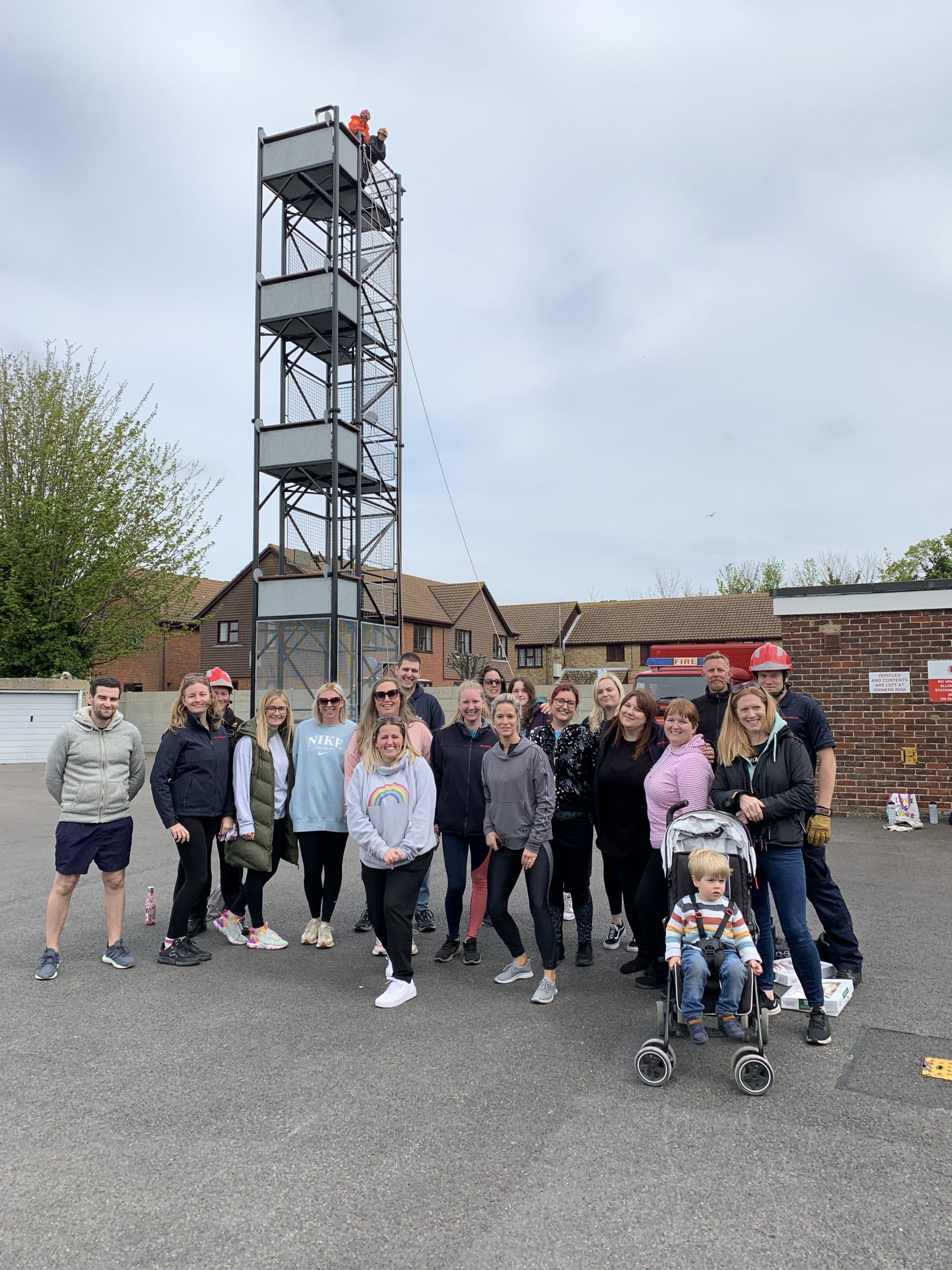 "I haven't done one for years, I was a lot younger last time, but I am a bit of an adrenaline junkie so I was like, 'yeah I'll be there!'" says Helen. "Kent Control have done a few fundraising challenges in the past, and this one was set up in tribute to Paul – to support him too, as well as you.
"My message to anyone is simple – the support is there, just pick up the phone and someone will be able to help you. This really is an amazing charity and can do so much for so many."
To support their fundraiser, which is still open, click here.
If you're struggling with your health and wellbeing, we may be able to help you. Call our Support Line on 0800 389 8820, make an enquiry online or visit the 'Access Support' tab in MyFFC.
You can also join our 'Share Your Story Group in MyFFC to chat to others who have received our support, or enquire about sharing your own story.