For Sarah Mansbridge, running was a highlight of her weekend – joining friends, exercising as a group and keeping up a level of fitness she'd enjoyed for years. So when she suddenly needed a hip replacement in March 2019, which brought that passion to a halt, it kickstarted a daunting and unexpected period in her life.
However, after reaching out to the Charity, she says she's not only been supported with her physical fitness – to the point she can now run again – but she was also helped with her mental health too, something she says she never knew she needed until then.
Sarah, who is Head of Finance for Mid and West Wales Fire and Rescue Service, says her hip injury came out of the blue. So, while many people spend years preparing for joint replacement surgery, she had a few short months.
"It was very much unexpected," says Sarah. "In October 2018 I'd done a Half Marathon with no problems, plus another running event the following month – that one over rough terrain at night. I'd say I was fairly fit and had no problems.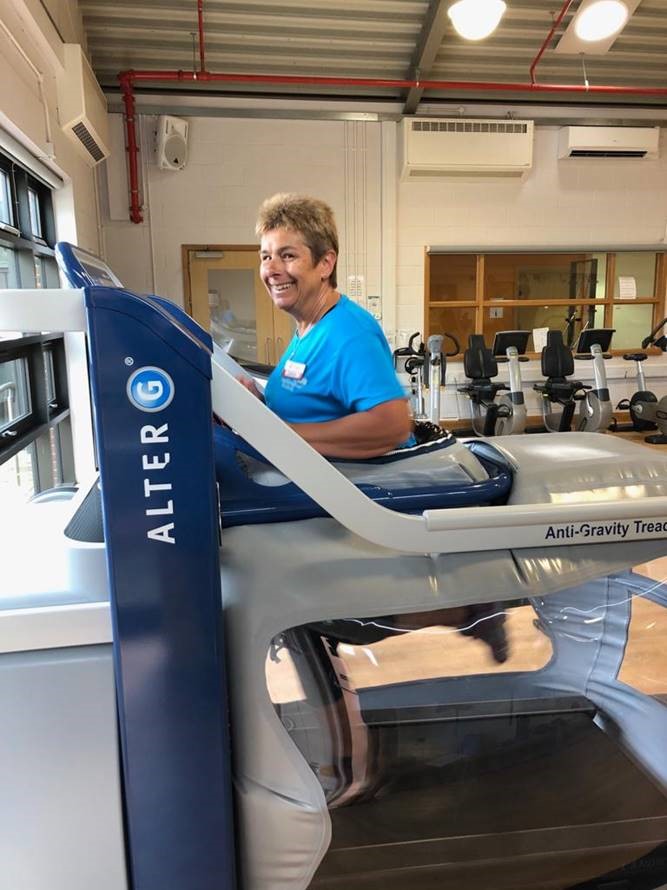 donate
"But literally after that I got a pain in my hip and within two months I was on crutches. I initially thought it was strains, but when I went for X-rays, it transpired one of my hips had totally disintegrated.
"I think it had most probably been happening for a while, but while some people say they have a build up to a replacement and for years and years it's painful, mine wasn't. I was literally fine one day, not the next."
Sarah's operation was a success, but she hadn't anticipated quite how long the recovery would be – without her favourite hobby to connect her with her friends and keep her active outdoors.
Luckily, having supported the Charity through her work, she knew of the work we do and got in touch.
"Without The Fire Fighters Charity I don't think I'd have recovered like I have," she says. "I had the op in the March and was really lucky in that I went down to Marine Court in Littlehampton soon after, in the May, and it was quite a long stay the first time – around 10 days.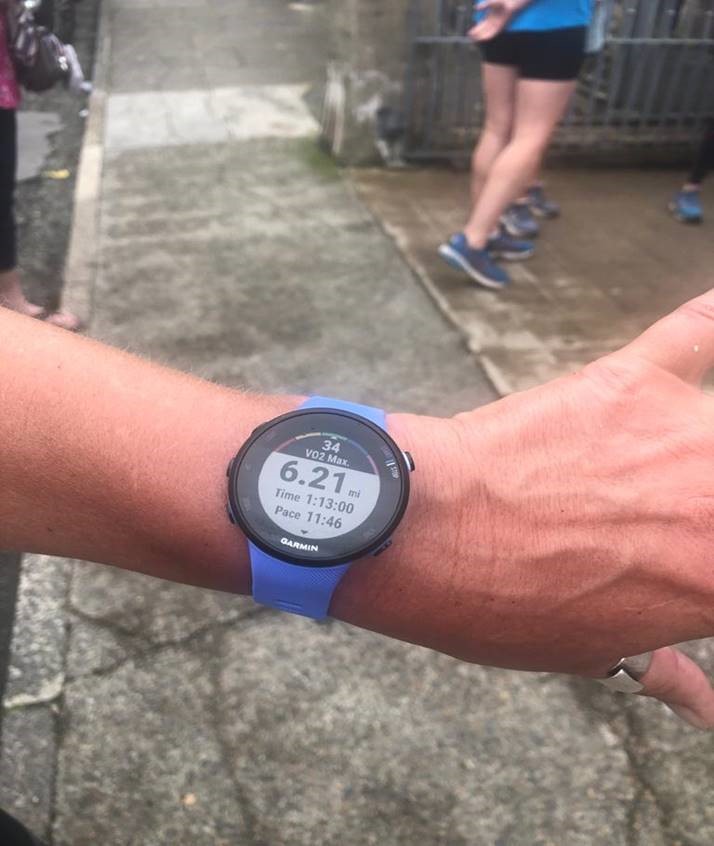 "I cannot tell you – there was everything. You're meeting other people, there's professionals there, the physios, the counsellors, and it was so much more than just about the operation, it's about everything else too.
"They look at the mental health implications, your wellbeing, and I managed to access other services there that I didn't think I needed. I had counselling while I was there, which I didn't think I needed but I quite obviously did. It was brilliant.
"The structure of it is great and by the end of that visit I was in a really good place. I could walk really well. But one of the questions they asked me at the end of the session was whether I was at where I wanted to be. I said what I actually wanted to do was run again."
Sarah says, for her, running is about far more than exercise – it's a chance to unwind with close friends away from work and family life.
"It was amazing. I was crying, it meant so much."

Sarah Mansbridge
"I get emotional talking about this," Sarah says. "I wanted to be able to go out, have a jog and have a coffee. That's why, a few months later, I went back to the Charity. I was very fortunate in that I was able to go back to the centre and at the end of that week, they had me on the Alter-G treadmill, running!"
The machine works by supporting beneficiaries' body weight, allowing them to practice running without their weight adding to the strain on their joints and muscles.
"It was amazing. I was crying, it meant so much," Sarah adds. "I went home and I managed to do a Couch to 5K about a year later. They told me it would take time, but it meant I was able to start that journey. I'm now back to where I want to be and regularly run.
"I've done two 10Ks over the last year, virtually due to coronavirus, and that's all down to The Fire Fighters Charity. I don't often talk about it, because I become upset, but I thought it was important to share how much they helped me."
Sarah is now speaking out not only to raise awareness of the support the Charity offers, but also to encourage other personnel to donate to our services, through regular giving.
"My advice to anybody who goes to the Charity, if you need other services while at a centre or speaking to them, accept all the support they can give you. Sometimes people don't even know they need help," she says. "I think I achieved more in 10 days than I would have achieved in 10 months.
"It's not just there for firefighters. I'm office-based. There were two ladies when I was there that were married to firefighters, one retained and one wholetime. There was also a daughter of a firefighter there too, in her teens.
"I'd encourage everyone to donate. People pay for healthcare, but actually, I think you're better off paying into this for your future! I can't believe we're able to access that service, it's such a benefit for all. We should all be encouraged to support it. I'd never heard of it before this job."
If you're struggling with your physical or mental health, we may be able to help you. Call our Support Line on 0800 389 8820 or make an enquiry online.
Share your story