For firefighter Sasha Acheson, the word "can't" just isn't in her vocabulary – so when a major shoulder injury not only put her out of work for weeks, but also halted her rugby dreams, she took matters into her own hands.
Sasha, 29, had already applied for help from the Charity to pre-empt her surgery recovery, and had been offered a conditional place, depending on the timings of her recovery. So in an unusual twist, she decided to say thank you beforehand, and committed to raising as much as she could for the Charity.
And she couldn't have known just how valuable her time with the Charity would be for her rugby career in the months that followed, as it allowed her to go on to play in the biggest match of her life.
"My shoulder injury happened when I was playing premiership rugby on home ground and I ended up dislocating my left shoulder… when we found out the extent of the damage, I definitely needed an operation," says Sasha, who is currently a firefighter with Avon Fire and Rescue Service. "It was six weeks between the two appointments I needed, which stopped me from working and playing rugby."
Suddenly faced with so much time without two of the things she loved most in life, Sasha says she began struggling and felt very isolated.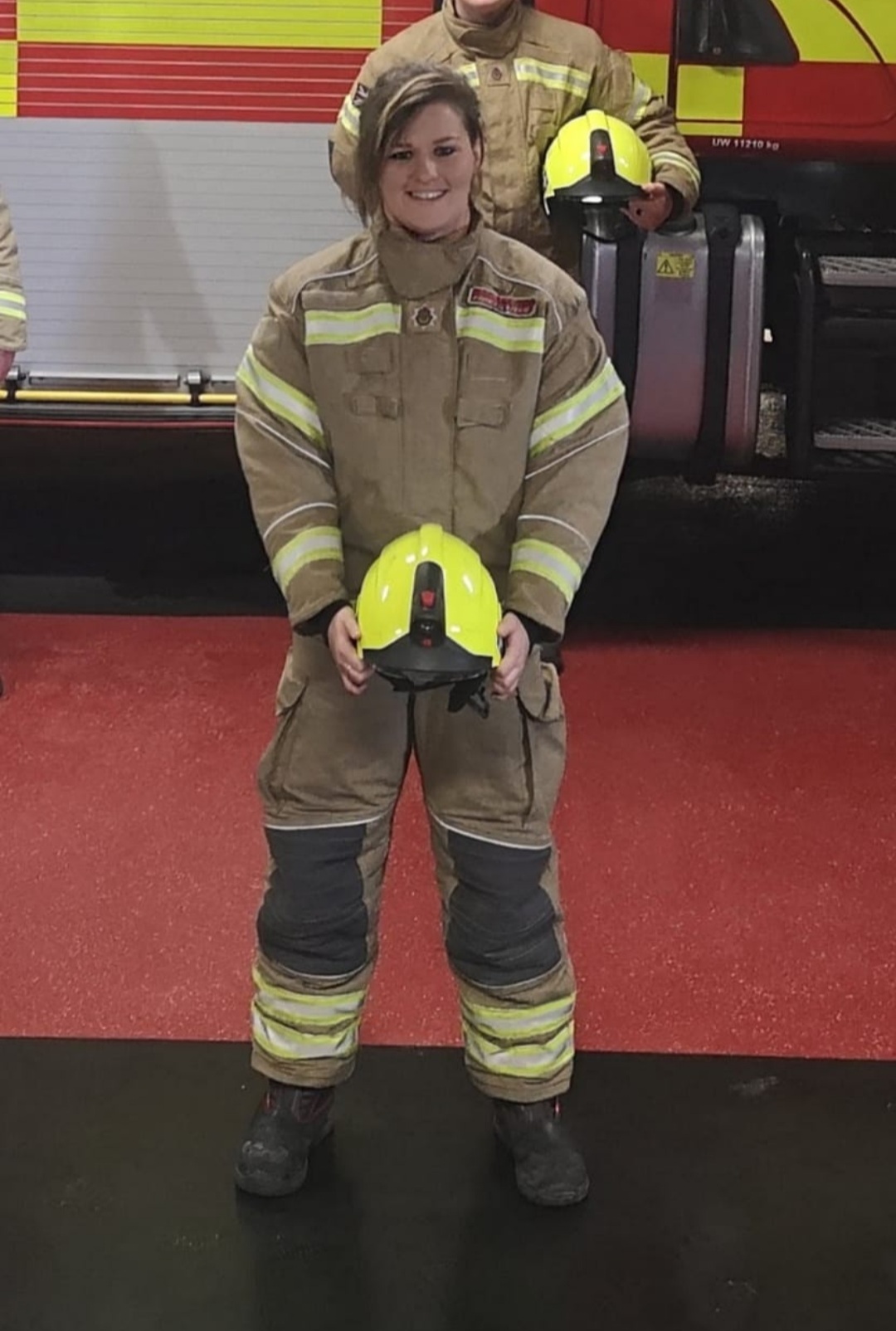 "I've always been a massive fan of positive mental health action, controlling your controllables," she says. "I decided before I felt any lower about my condition, I would do something to help others. I sat down with a friend and worked out what I could do, focusing on things I liked. I knew I liked being outdoors, seeing friends, having daily achievements and setting challenges for myself that are out of the ordinary."
Sasha is no stranger to superhuman feats, cycling with a friend from Land's End to John O'Groats and back in 2013 and becoming the first women to ever do so: "I knew I had to do something equally as bonkers to our last challenge, or people wouldn't sponsor me if it was anything less," she says.
A premiership rugby player who has represented England on an international level, Sasha was determined that she'd play again in the future – but with no chance of training, she did what she could – walk.
Having covered the vertical height of the country, she decided it was time to conquer the horizontal width. With just six weeks until her operation date, three days after deciding to tackle the 500-mile distance, Sasha set off from Ness Point in Lowestoft with her sights set on Land's End.
"The shortest day I had was about 18 miles and the longest day was about 28 miles," says Sasha. "It was a lot tougher than I thought but it's one of the best decisions I've ever made… Every fire service through every single county got onboard and it just became something absolutely huge, just from the idea of someone being like, 'I don't want to feel lost in my own world'.
"To have the support and warm welcomes, and 'come in for a cup of coffee'… the banter [was amazing] – people going out of their way to help you in whatever way they can, or walk with you, just talk to you…"
On average, Sasha walked the equivalent of a marathon every day for a month, raising nearly £4,000 in the process.
She was working with Gloucestershire Fire and Rescue Service at the time and she says she felt "super lucky" to be in a profession where you feel part of a huge community – made even more evident by the support she received during her walk. She adds: "The feeling of achievement every day is what kept me going, knowing I was doing good."
Her challenge wasn't over when she finished, however, as she then started her rehab at Marine Court, our centre in West Sussex.
"I went to Marine Court and the gym facilities are incredible, as are the programmes that they set you up with… the hydrotherapy pool, then doing specific weight sessions, and they also have psychological help if you want to talk to people," recalls Sasha. "You can have those sessions as well, they all work very side by side.
"I went twice – once six weeks after my op, because I was on an intensive return programme and then the second time was 12 weeks post-op. I've been part of intensive rehab units before when I was playing for England, but the fact that I'm lucky enough to have a job where I can have access to a facility like that, I just think it's incredible. I'm so grateful."
Sasha's shoulder has completely recovered since and, just months after her second stay at Marine Court, she went on to play for the Barbarians against Wales in 2019 – one of the biggest matches in women's rugby in the UK, and a dream come true for Sasha.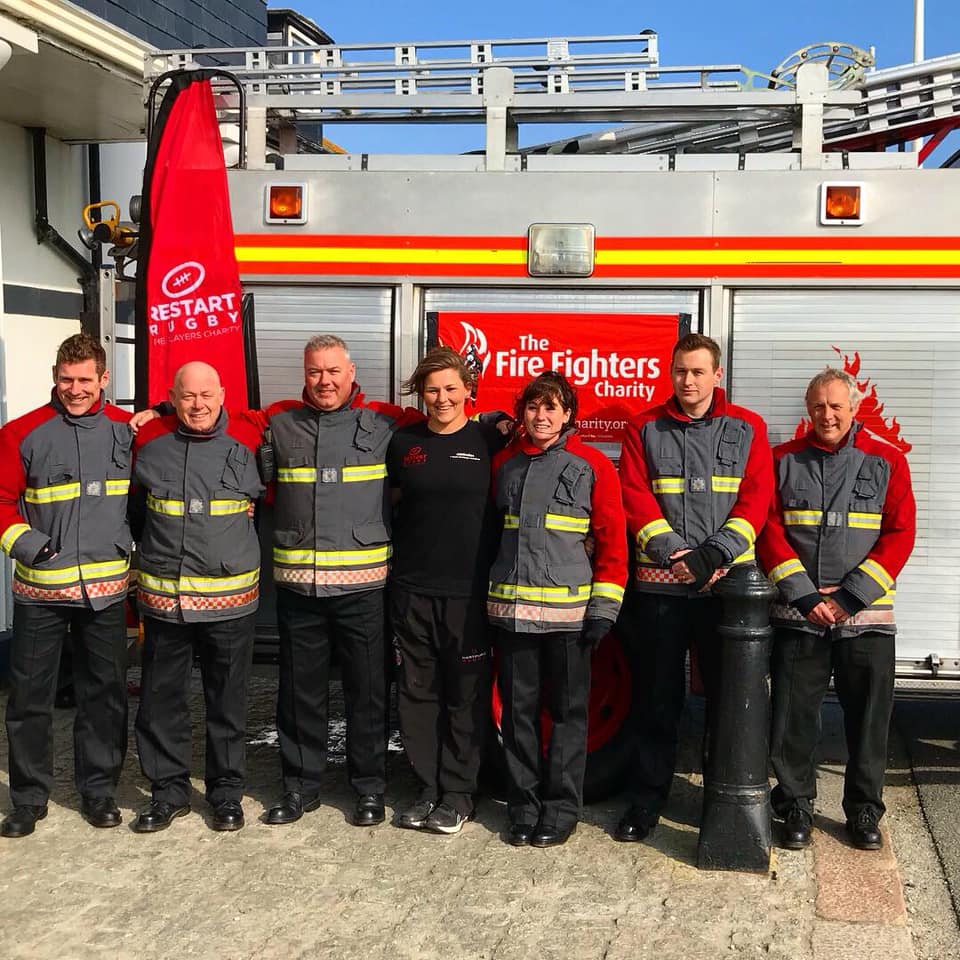 "If I hadn't been helped by the Charity I definitely wouldn't have been able to play," she says. "It's the biggest game ever in rugby, so I'm so thankful to the Charity for the support I received to achieve that dream."
Sasha and her partner, Joey, have also recently welcomed a daughter together, Iona, and she says she's now focusing ahead. Instead of playing rugby herself now, she has been invited to coach the England Fire Service team later this year.
"I just want to say thank you to everyone who supported me and followed my journey," she says.
If something is affecting your physical or mental health, or social wellbeing, let us help. Call our Support Line on 0800 389 8820 or make an enquiry online.
Share your story