Steven Tiller was just a few months into his career with County Essex Fire and Rescue Service when he was in a motorcycle accident that jeopardised the future of his career as a retained firefighter.
When he received a phone call from his watch manager, he says he thought they were ringing to say that was it for his job. But actually they said there was an organisation in place that could help him recover from his injury and hopefully help him get back to work: The Fire Fighters Charity.
"Coming to the Charity has changed my life forever, genuinely," he says. "The people I've met here, the care I've received, I will just always be grateful. You walk through those doors and the smiles you're welcomed with from everyone, they just all seem genuinely happy to be able to help you. "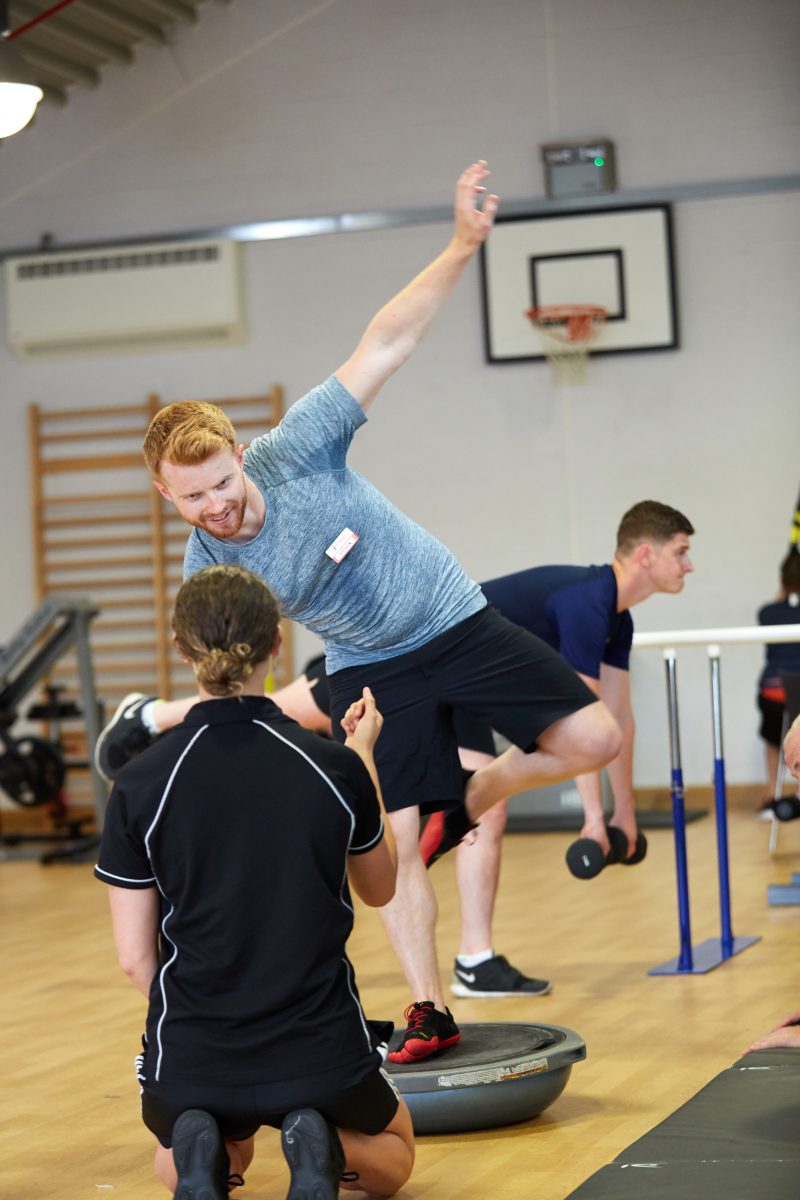 When we speak to Steven he is halfway through his third visit to Marine Court. A year earlier, he had been in a motorcycle accident that shattered his femur for the second time, having been in another crash five years earlier.
"My visits have been different each time, because of my own circumstances and the different stages of recovery I was in," he says. My first visit, I was in a pretty good place. But then circumstances with my legs changed so my second visit was significantly worse and they had to strip everything back. Now I'm back to where I was in my first visit, which feels brilliant. They've gone above and beyond in every single way for me to try and get back to who I was. I felt free again, like I was no longer a prisoner inside my own body."
"Yesterday I ran for the first time in a year. I was so happy, I got off the treadmill and just hugged the physio behind me. That was a very big moment for me, and something I'd always just taken for granted. I'm really surprised at the progress I've made, which I have to give credit for to the Charity. Yes I've put in the work, but without them, I wouldn't be in this situation."
"They've returned my confidence, which I think is the biggest thing they've done for me. Yes they're returning you to physical health, but they're also returning your confidence. They help you move forwards and not have any doubt. With injuries this bad, you doubt yourself because you don't want to move backwards. But they say, you've got this, move forwards. You can see the spark in everyone's eyes, we're really smashing it."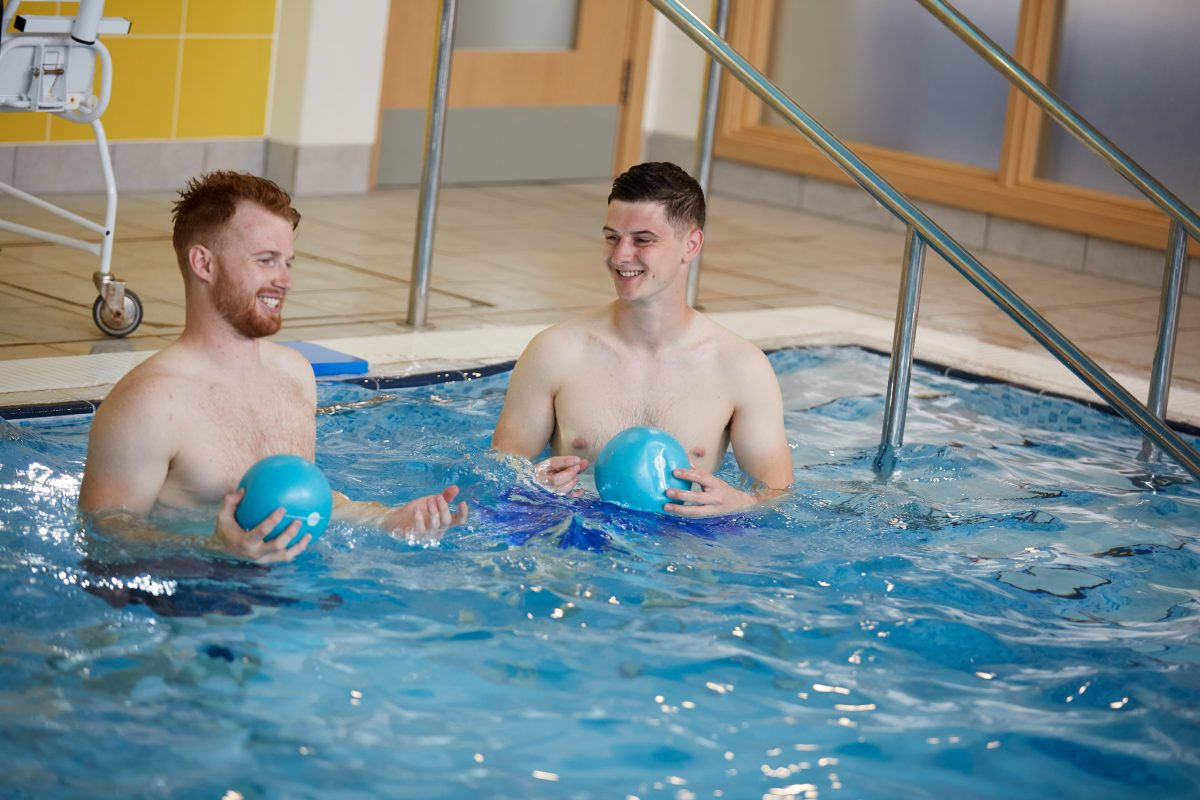 "I just want to say thank you to every single member of staff at Marine Court, because you all play a part in everything that happens here. Without every single part of that puzzle coming together, it just wouldn't work."
"You do feel guilty sometimes, you think, god, I owe the Charity so much and the service. Maybe I'll never be able to go back to the service, but I did my best for them while I was still in. That's just how it is, life is what it is, so I'm just trying to approach life one day at a time, and not thinking about what's coming."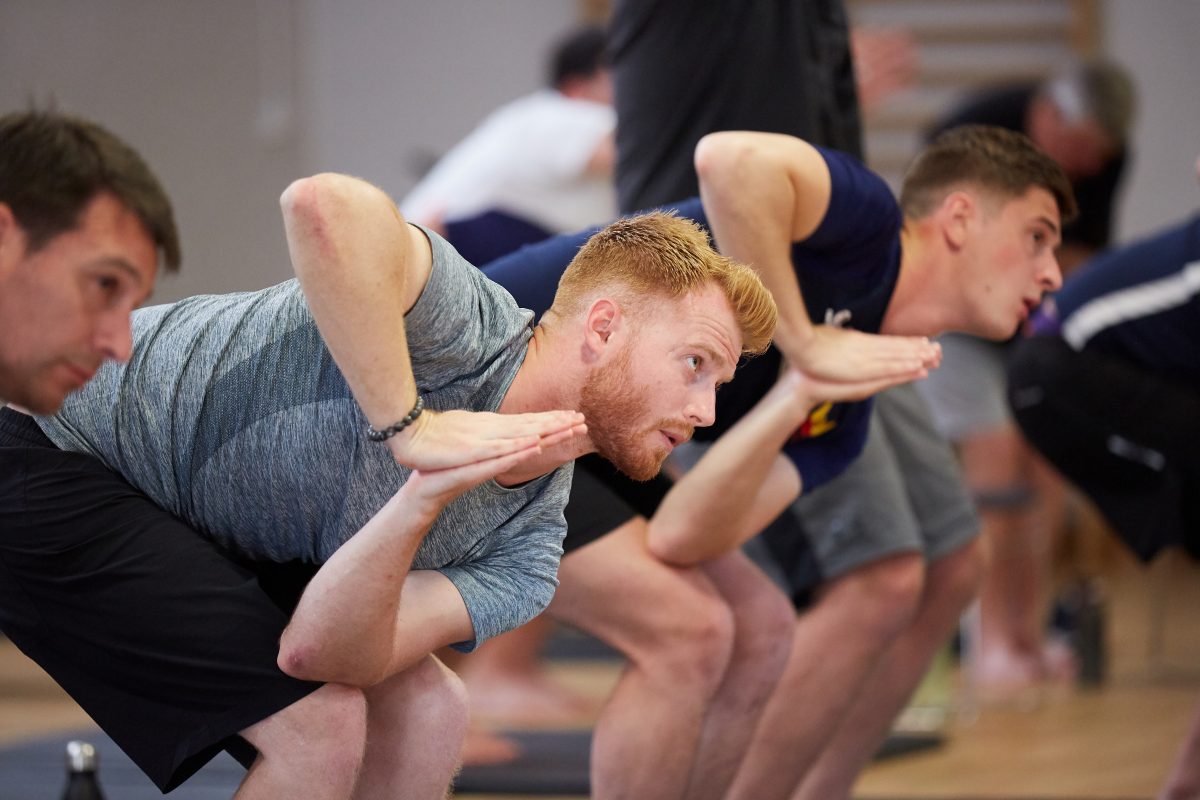 "Getting back to full health is my dream, and hopefully maybe one day returning to being a firefighter. But I'm not holding anything out there in terms of pressure, and I don't really have the ability to think forward that far. I'm just moving forward with an intention to be myself and to be healthy. If I can go back to being a firefighter again, great, but at the moment I'm just happy to be working towards recovery."
If you've had to leave the fire and rescue service on medical grounds, there is no qualifying length of time for you to be eligible to receive our support. Whether you've left after four decades, or, like Steven, four months, we are here to support you for the rest of your life.
So if you're suffering with a physical or mental injury, or something is affecting your home life, get in touch with us. Call our Support Line on 0800 389 8820, browse our library of health and wellbeing resources or make an enquiry online.