A week away from everyday life and the stresses of daily routines would be a welcome break for most people – but for Stuart and Penny Jackson, it was so much more.
After months of hospital appointments and a major operation for Stuart, a devastating health diagnosis for Penny, the day-to-day demands of being parents of five children – all mixed with the pandemic – they had been looking forward to a week at Harcombe House, our centre in Devon, for months.
The couple attended our Child and Family Week along with several other families, many of whom have children with additional needs and children or parents living with difficult health conditions. And they say it was the break they'd needed for far longer than they'd realised.
"We've been offered assistance by the Charity many times over the years and not said yes, you kind of always feel like there's someone worse off than you are," says Stuart, who's a wholetime firefighter with London Fire Brigade.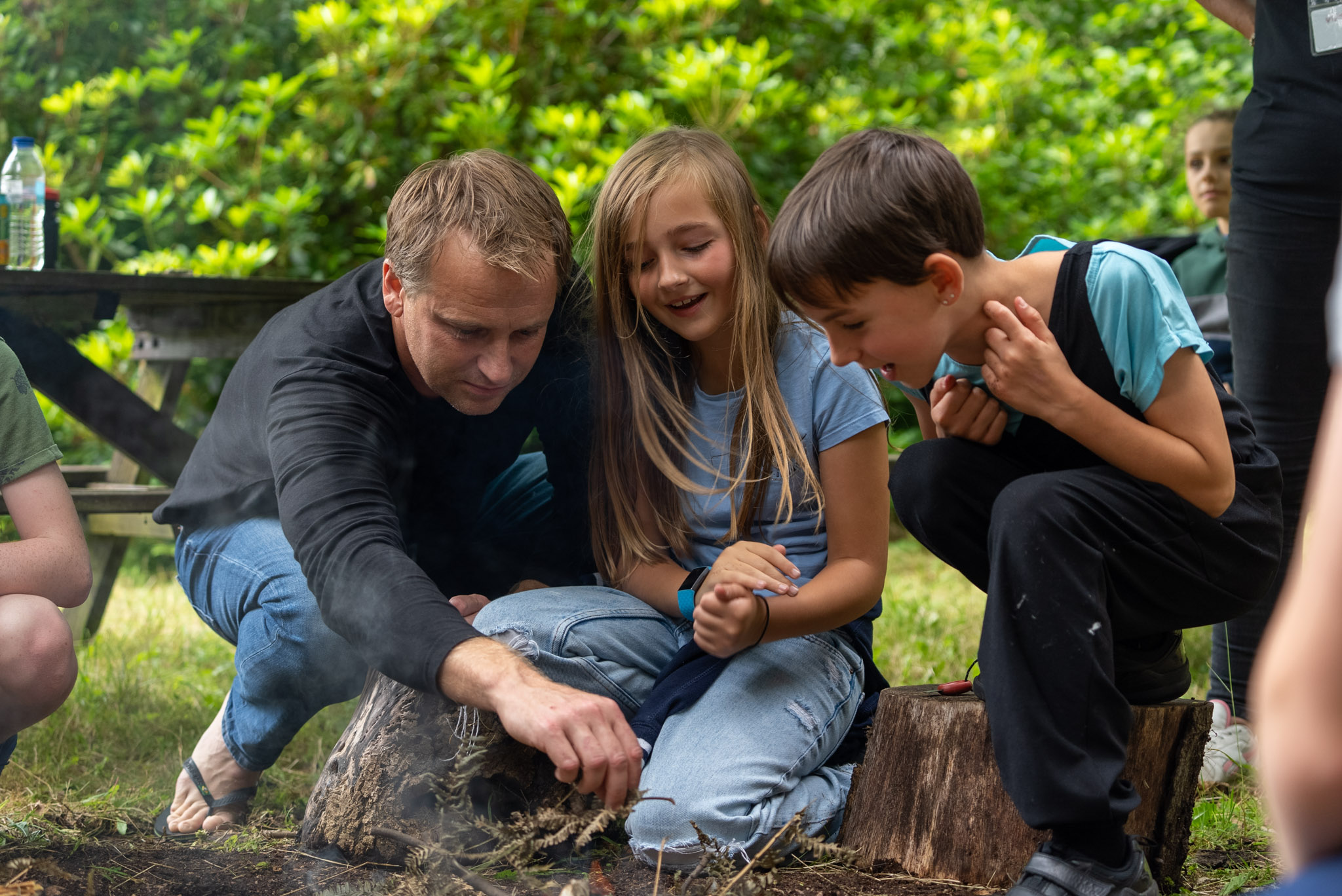 "But this time round, [Welfare Services Lead] Carrie Pearce kept getting in touch – she noticed I was having quite a bit of time off work – and talked us into accepting some help."
Stuart had undergone heart surgery, meaning he'd needed to take time off work while he recovered, while Penny was diagnosed with Non-hodgkin's lymphoma around that time too. Tragically, Stuart's sister had recently passed away from cancer – something they say particularly shook their youngest daughters, Willow, 15, and Arabella, nine.
"There's been so much going on," says Stuart. "That was big for the children, knowing their aunt's passed of a certain problem and then they know their mum's got a certain problem. It doesn't matter what area of their body it is, they don't see it like that."
He adds: "I'd also realised that I was really struggling, mentally, with getting back to fitness and trusting my body again. The Charity offered me some digital counselling, largely over the phone, which was really good and I mentioned we had a lot of issues at home, including my daughter having some sensory issues, and they picked up on the story being a lot bigger than me just having a heart problem."
The Charity initially offered Stuart and Penny the chance to attend a special performance of Pantoland at the Palladium in London's West End last year, which was also attended by The Duke and Duchess of Cambridge and their three children.
The event was hosted by the National Lottery to thank key workers and their families from across London for their efforts during the pandemic.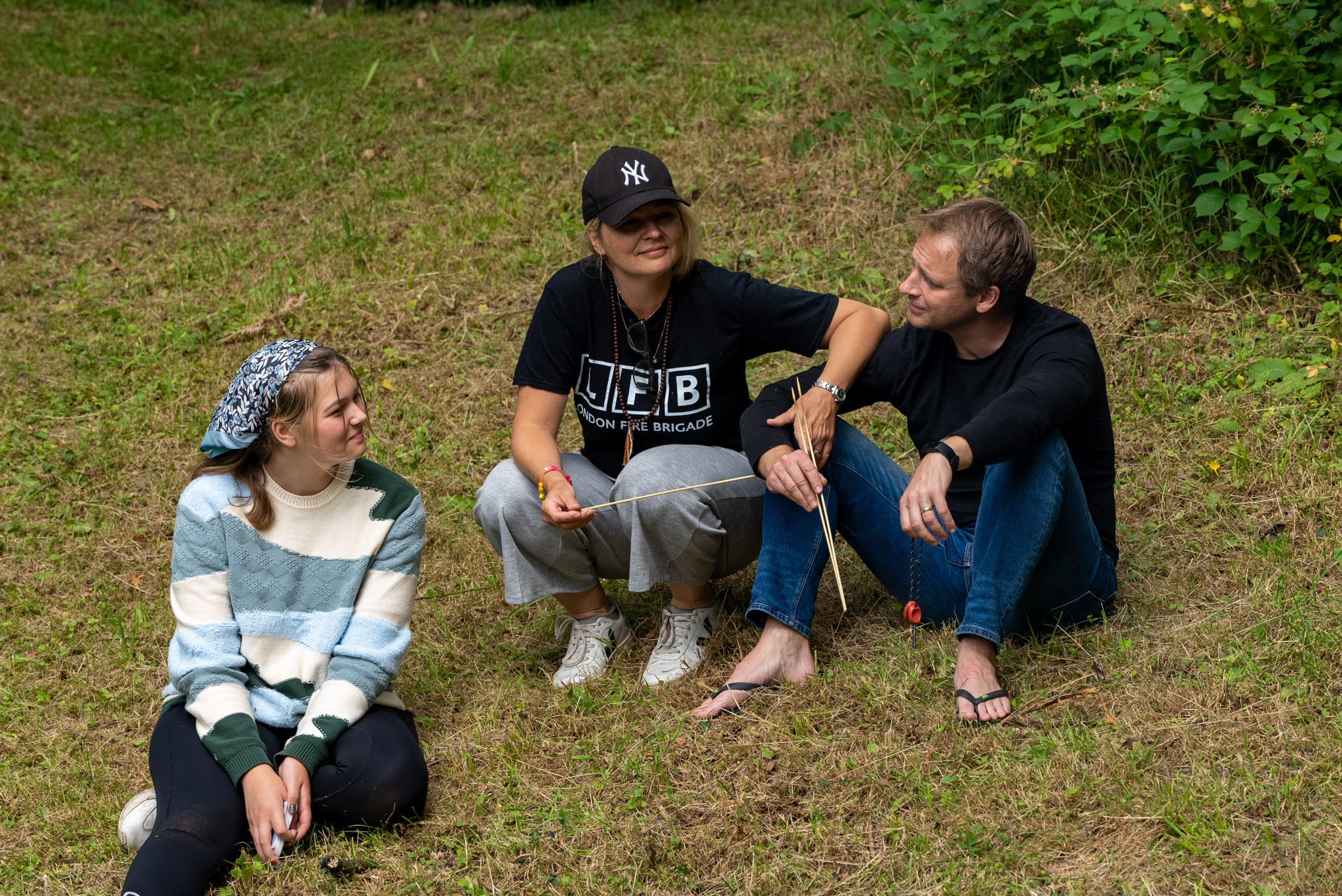 "The kids felt like little princesses. There was a big red carpet and camera crews and jugglers, and the royal family came," says Stuart.
Penny adds: "When I was diagnosed with Non-hodgkin's lymphoma we were meant to come on a holiday but it was cancelled [due to the pandemic]. I'd just had some treatment, so when this Child and Family Week came up, it was great timing.
"It's so good to just get away and have something different. All the responsibilities are taken away from you as a parent, you're not having to choose what you're having for dinner or worry about what the kids are doing all day. They've provided everything and the staff have been amazing. So, so kind.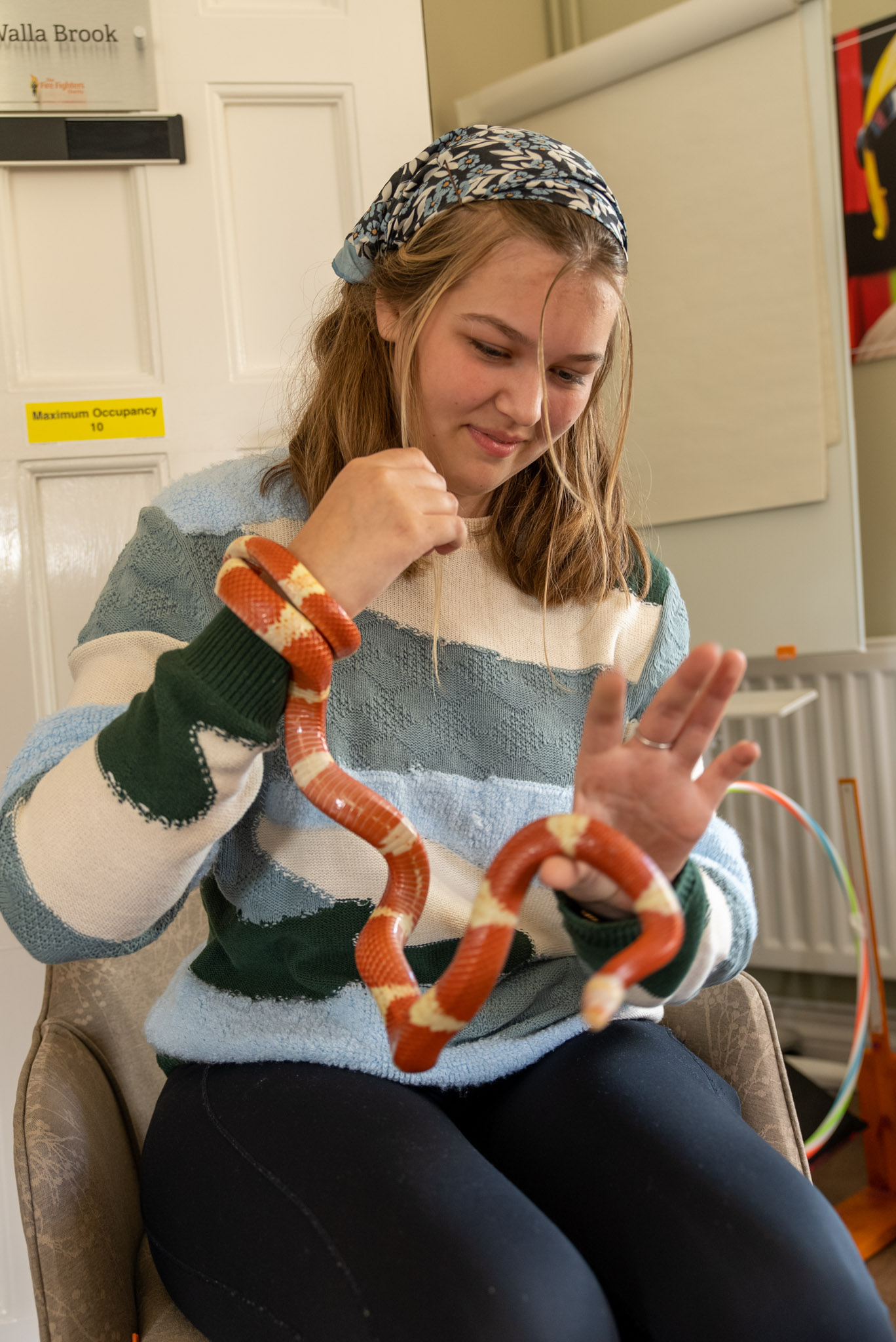 "It's been so refreshing but also so emotional. The wellbeing expert, the staff making the food, everyone, they've just been so kind. It's just been a lovely experience.
"While I was having treatment, knowing about this was also a goal. To be honest over the last couple of months I've been worried and taking Covid tests and flow tests constantly, because we had Covid in the house at the beginning… I had Covid and cancer and treatment and then recently my sister caught Covid as well, I was thinking, 'please don't catch it', I really wanted to get to this holiday.
"Before, a few days away would just be a few days away, but this was a big few days for us. It was a real big build up."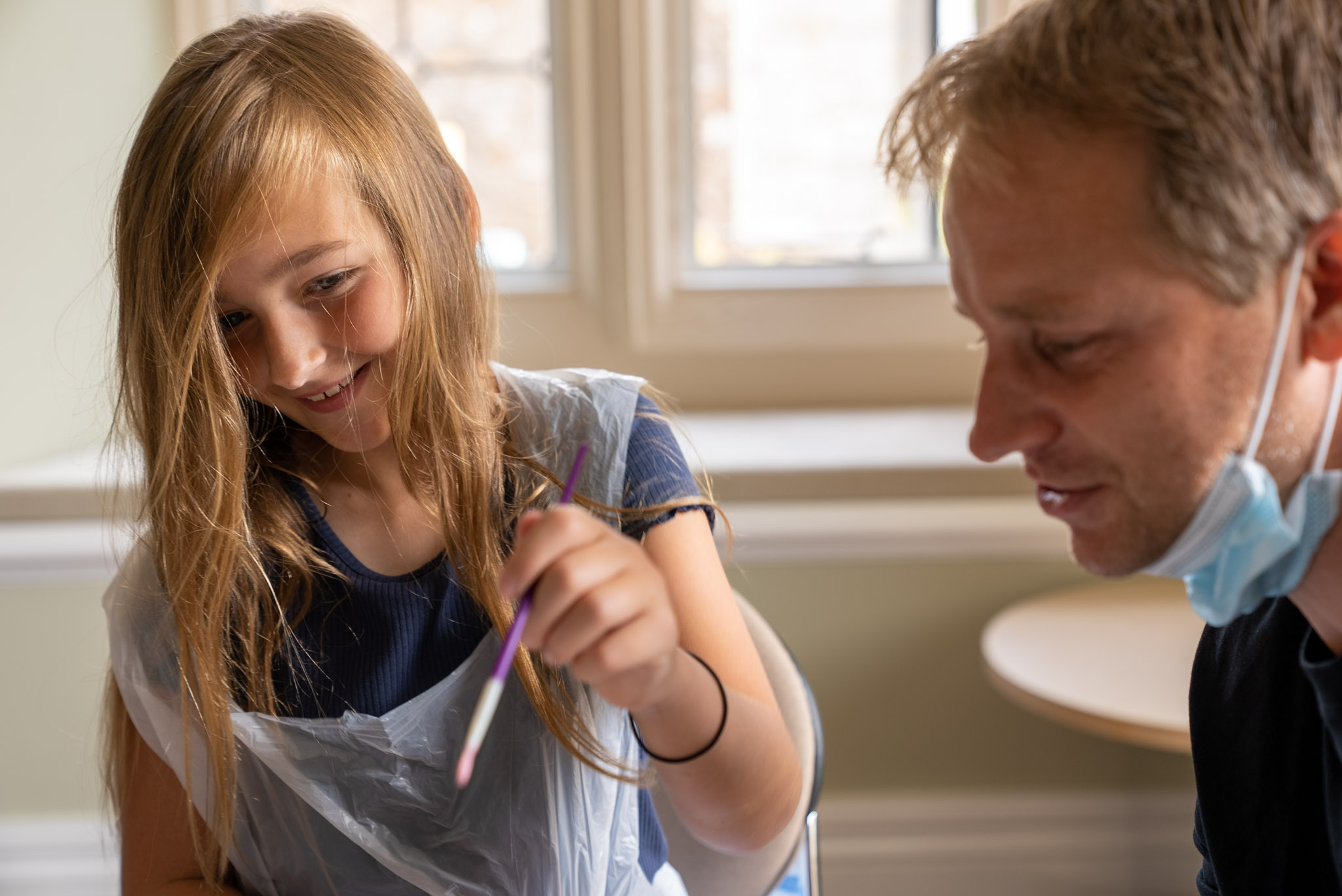 The week away offered the Jacksons and several other families the chance to relax together, with a full timetable of activities to keep them all entertained – from animal workshops to crafts, nature walks, bush craft, swimming and more. Mostly, it's a chance for them to spend time together in a new and safe environment.
"Between worrying about hospital stuff and trying to get the kids in and out of school, I feel like you don't have that much time to actually parent and have that one-on-one time with your children," says Stuart.
"Being here, all we've had to do is play with them and have a nice time. Plus we've been able to put on hold some of that hospital stuff."
"It helps me knowing the Charity's there, it's something else to lean on."

Stuart Jackson
Penny adds: "It's been so scary recently, so we're really grateful that they put lots of effort in to communicating with us and also, something I noticed, the paperwork was really simple. They didn't make it difficult for us to accept this offer.
"When you're going through lots of struggles and you're not feeling very well, the last thing you want to do is go through forms and write it all down and go through it all in your mind. But it was simple for us which was really nice."
Having spent years declining help, Stuart is now keen to encourage others like himself to accept it and reach out for support should they need it, having seen what a difference it's made to his own family.
"We probably spent the last eight years probably needing a bit of help and spend the last seven and a half years saying no, because I've always thought there's someone else more in need. But it's okay to say yes," he says. "It helps me knowing the Charity's there, it's something else to lean on.
"It's also here for our daughters, and they've really felt the togetherness of the fire community here too."
That togetherness is something Penny felt in particular over her week at Harcombe.
"It's been really nice being around other families as well, families with children with additional needs or health issues, and we're all reminding ourselves that it's not just Stu in the fire brigade, it's the family," she explains. "He goes off to his watch and does his shifts and it's a family – but it's an extended family as well, and that's what the Charity's about, bringing families together, and they've certainly done that.
"It makes it feel more of a community. I'll go away feeling more part of the fire fighter family now than I did before.
"Our two daughters that are with us here both worry when Stu goes to work, being a firefighter, and I think being here and seeing other children and mixing more, I think they're going to go home feeling a lot more confident. Seeing that it's just normal, as well as knowing other families have different ways of working too.
"It's not just a break for them, it's educational as well – seeing how normal our family is, even though we've gone through a difficult time, that's okay."
To find out more about our Child and Family Week this year, click here. If you need support with a welfare concern, or if something is affecting your physical or mental health, let us help. Call our Support Line on 0800 389 8820 or make an enquiry online.