We once again welcomed families from across the UK's fire service community to come together for our annual Child and Family Programme – with two separate weeks held back-to-back this time round to ensure more families can take part following the challenging last 18 months.
Families with children with additional needs, young carers, children or parents living with difficult health conditions and a number of others came together for a much-needed break at Harcombe House, our centre in Devon, for a fun week packed full of activities.
For many of them, the break was a holiday they wouldn't otherwise be able to have together, while others say it was a chance to spend quality time together for the first time in months – with a break from the stresses and concerns they'd normally have at home.
Our Welfare Services Lead, Carrie Pearce, explains: "Our Child and Family Week offers a structured activity programme for families who experience additional needs. It provides a much needed break away from the challenges and demands of everyday life, to enable time for them to spend together in a safe, secure and supported environment and to have the opportunity to meet other families in similar situations with whom they can share experiences and form friendships."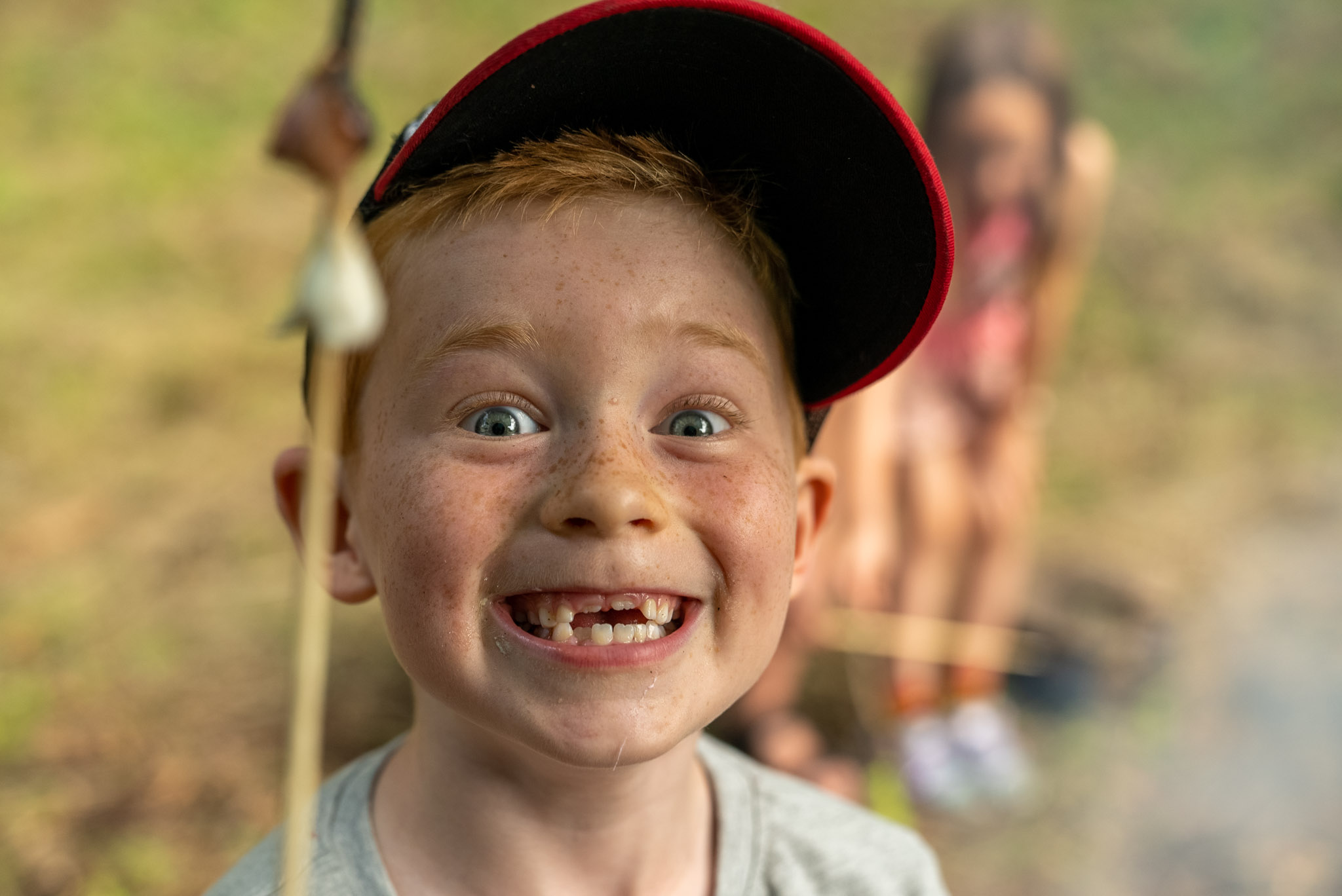 And throughout, our team of experts were on hand to offer help and support for the parents, many of whom are primary carers for their children.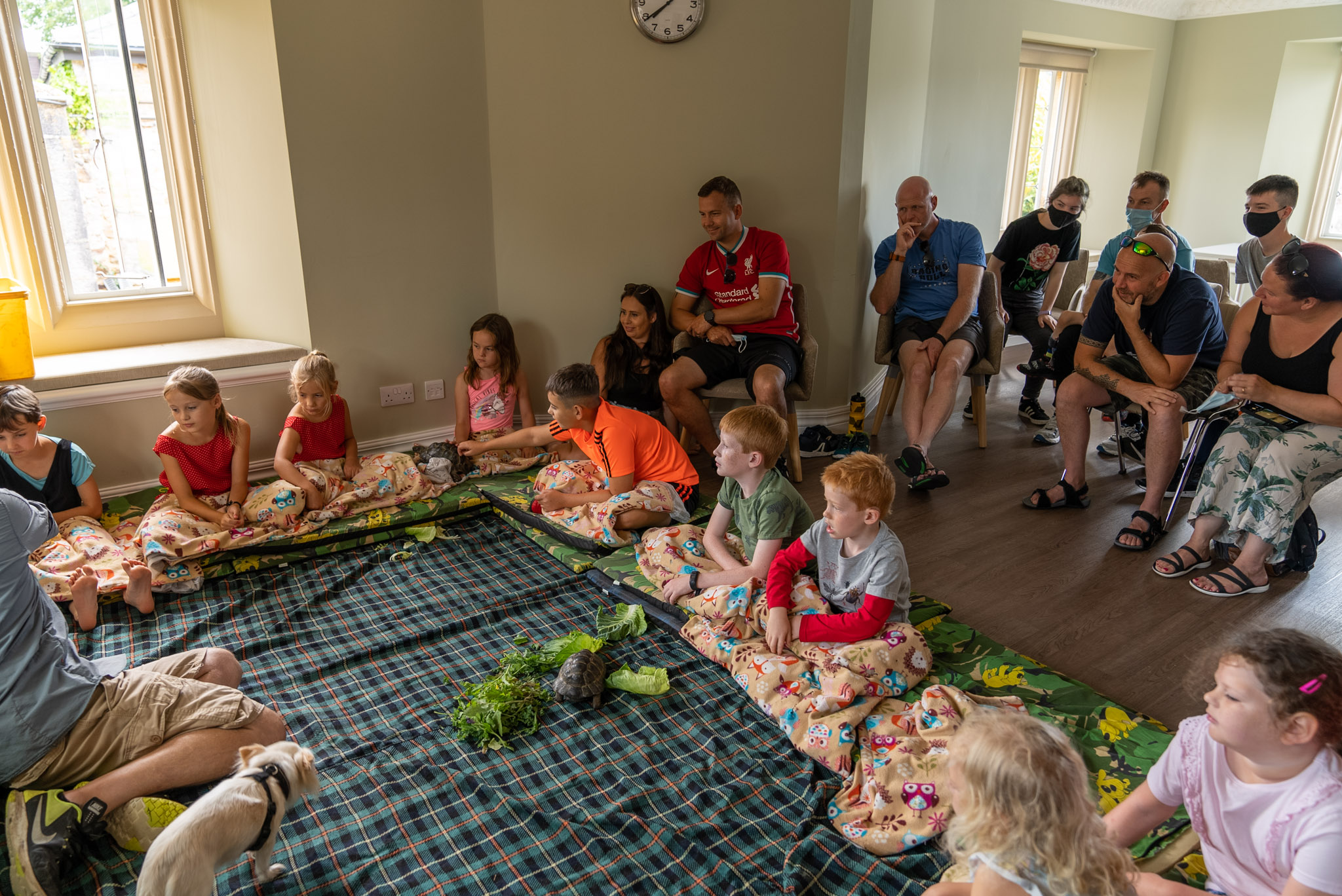 Activities throughout the week included music, arts and crafts, an animal session where the kids met everything from dogs and rabbits to snakes and lizards, bush walks, bushcraft where families learnt how to start camp fires and many more.
Scott Edwards, a wholetime firefighter with South Wales Fire and Rescue Service, attended the second week with his wife Shani and daughters Kahlan, 9, and Mowenna, 6.
Kahlan is autistic and had been struggling following some bullying at school. For Scott, having support from the Charity for both his daughter and his whole family has been invaluable.
Scott says: "Coming here, Kahlan was worried because it was a new place, worried she wouldn't meet anyone she'd get on with… But now she's here it's fantastic. The first evening we met another couple of families and the kids have got on like a house on fire.
"It's great for my youngest too, to feel a lot more included. To have the activities for them both, me and my wife are over the moon.
"My eldest loves all animals, from reptiles to furry ones, so she loved that session – then the bushcraft. She'll climb anything, so she was in her element on the nature walk too. For them to have access to the swimming pool too is fantastic, we haven't had that for the last couple of years with Covid."
Martin Dixon, who works for Hampshire and Isle of Wight Fire and Rescue Service, attended the second week with his wife and two daughters, Faith, 8, and Rose, 5.
Faith has Dravet syndrome, a genetic disorder which causes a very serious form of epilepsy. It means they're unable to travel further than a couple of hours from home as a family, in case she had a seizure and needed her hospital team's care.
Martin says: "We do have a bit of distance anxiety with Faith. Her neurology team is at Southampton and we've been in touch with Torquay before too, so we do feel comfortable in this general area. But usually it's very local, so this is like Las Vegas to us!
"As Faith's primary carers, we do a lot of the heavy lifting with her so this week, having someone there to watch Rose along with us while we carry that primary care, is a big thing. The support throughout has been fantastic.
"People that think they don't deserve or don't need the help, sometimes need reminding that it's alright braving it and carrying on, but the support networks out there through charities like The Fire Fighters Charity are great – a lot of help's better than no help at all.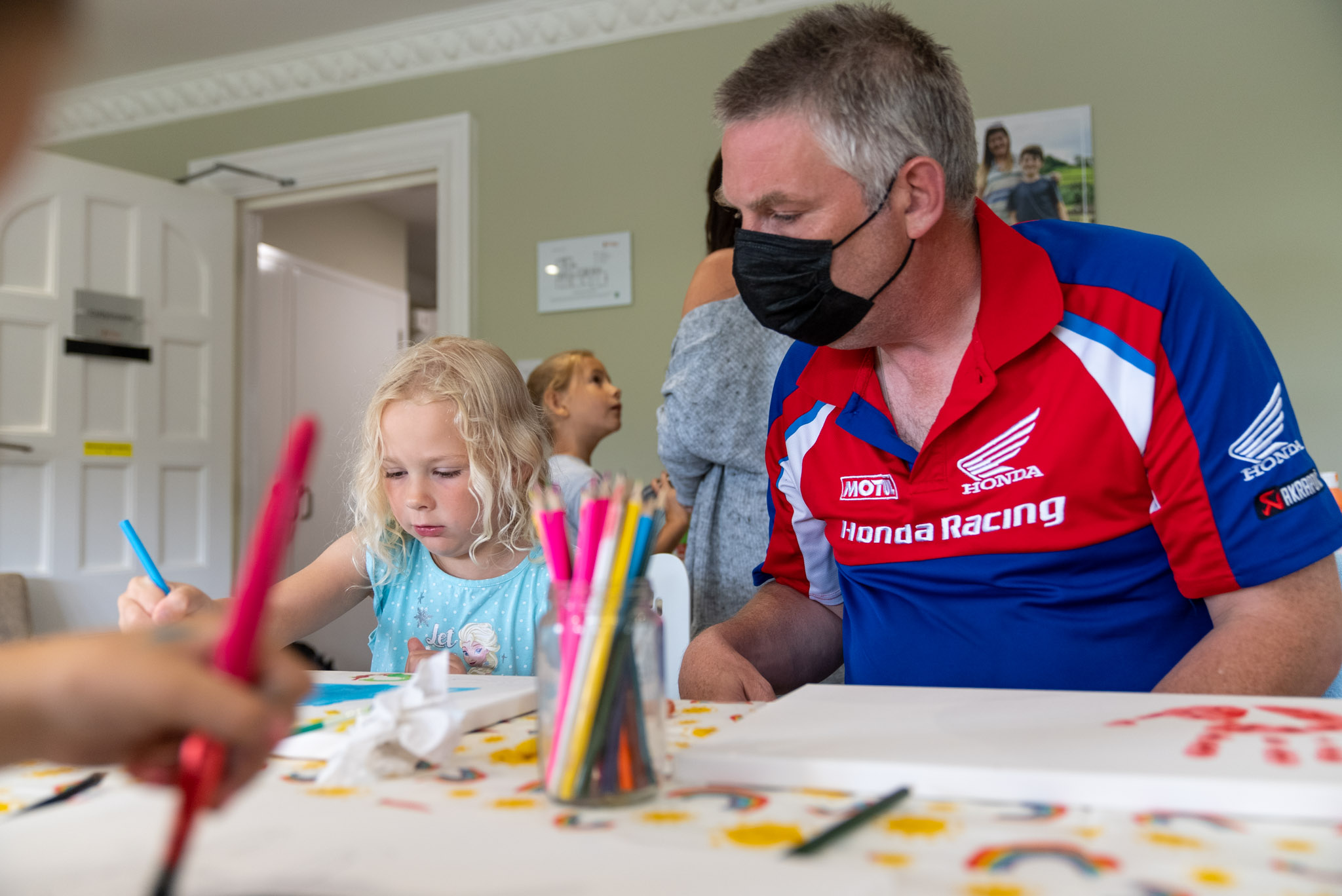 "It's no good fighting on regardless because actually it eventually all caves in."
Stuart Jackson, a wholetime firefighter with London Fire Brigade, attended with his wife Penny and daughters Willow, 15, and Arabella, 9. And he says the support there for his entire family has been incredible.
Penny was diagnosed with Non-hodgkin's lymphoma, and had just finished a course of treatment before attending. Meanwhile, Stuart had previously undergone major operations on his heart, and one of their daughters also struggles with sensory issues.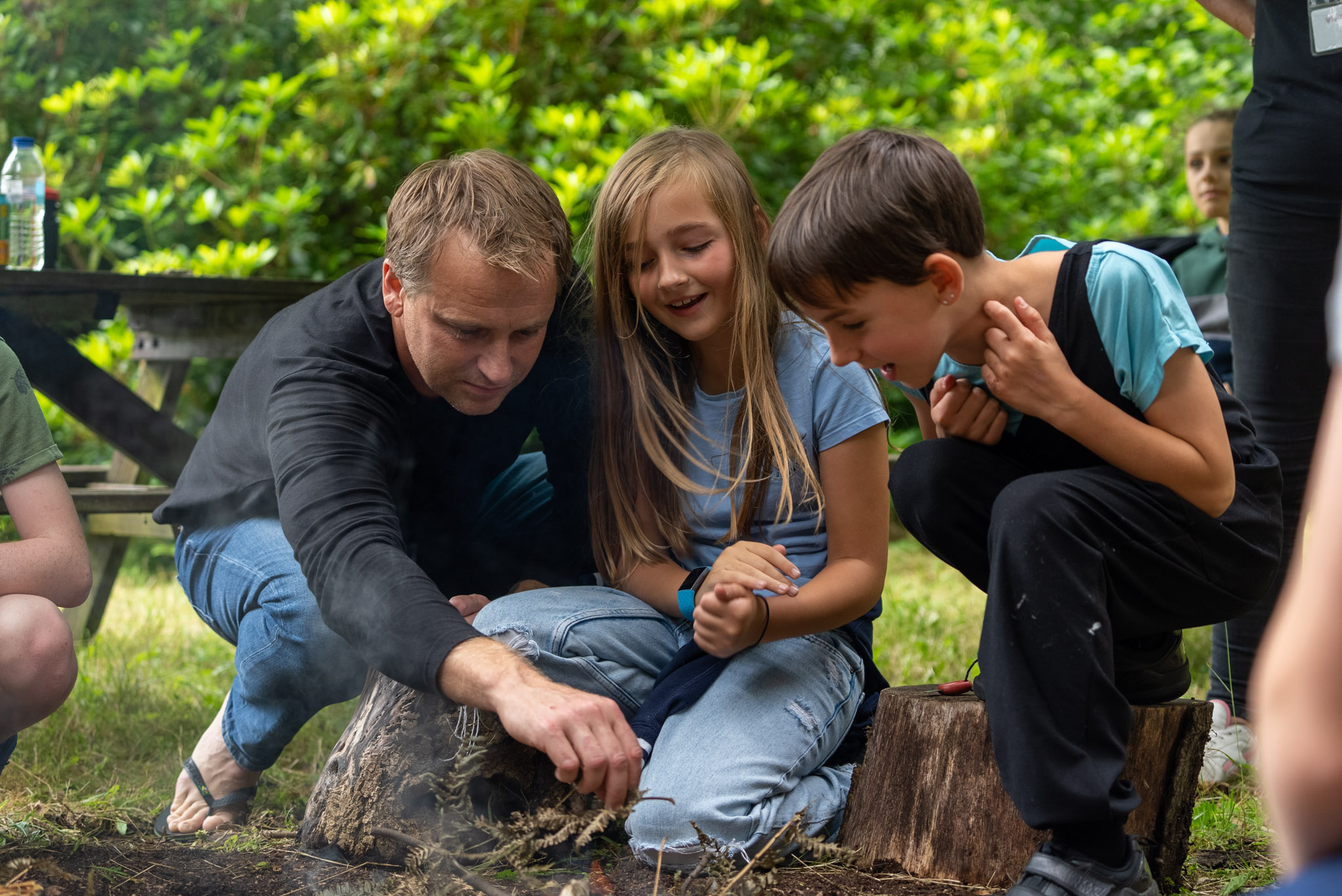 For them, the chance to spend quality time together as a family was something they'd been looking forward to for months.
Penny says: "While I was having treatment, knowing about this was a goal. To be honest over the last couple of months I've been worried and taking Covid tests constantly, because we had Covid in the house at the beginning… I had Covid and cancer and treatment and then recently my sister caught Covid as well, I was thinking, 'please don't catch it', I really wanted to get to this holiday.
"Before, a few days away would just be a few days away, but this was a big few days for us. It was a real big build up.
"It's been really nice being around other families, families with children with additional needs or health issues… It makes it feel more of a community. I'll go away feeling more part of the fire fighter family now than I did before."
Stuart adds: "Between worrying about hospital stuff and trying to get the kids in and out of school, I feel like you don't have that much time to actually parent and have that one-on-one time with your children.
"Being here, all we've had to do is play with them and have a nice time."