Our nursing team
Based at Jubilee House in Cumbria, our dedicated nursing team provides round-the-clock care, compassion and support to beneficiaries who are visiting and may be in need of additional support.
Round-the-clock care
Nursing Services Lead Kath Savage and her dedicated nursing team support beneficiaries 24 hours a day at Jubilee House. The team supports clients with a range of conditions, from those who have had strokes, have multiple sclerosis or motor neurone disease, to those who've suffered traumatic injuries or just need some extra support while they're with us. Their service is underpinned by kindness and compassion, supporting their clients to take part in activities, giving them the independence to do so without worry.
How we can support you
The wellbeing of our beneficiaries lies at the heart of all that we do. It's our role to provide you with the care you need in order to actively participate in your personalised programme of support. We therefore work in partnership with you to ensure that we fully understand your needs and are able to support you in a way that allows you to get the most out of your time with us. The nursing team works closely with physiotherapists, exercise therapists, psychological therapists and welfare caseworkers to ensure that we can take full account of your mental, physical and social needs while you're with us, as well as once you return home.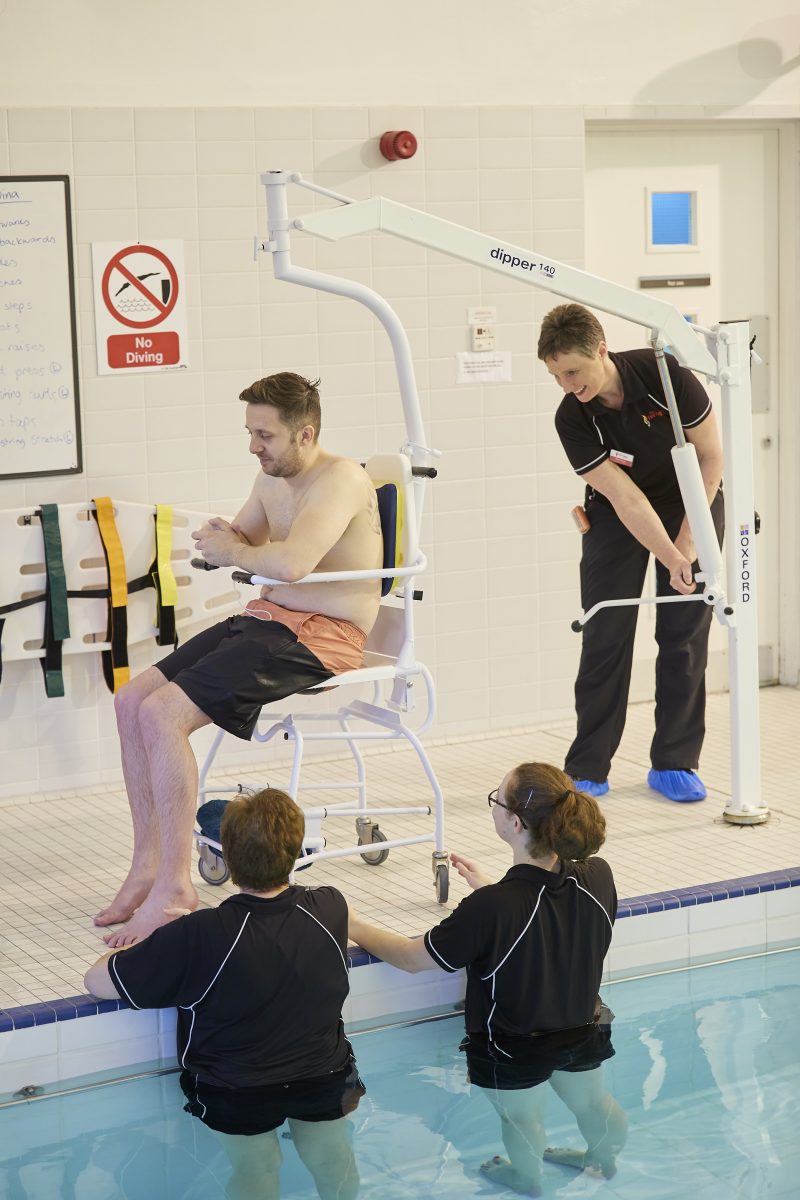 Our Nursing Service holds an 'outstanding' rating with the Care Quality Commission, the independent regulator of health and social care. During the last inspection, specific praise was made of the nursing team with the inspector commenting on the 'full commitment' of 'kind, considerate and empathetic' staff in providing a 'person-centred service'.
"People who stayed here received extremely high-quality, personalised support from an exceptionally well-led service," the inspector wrote in her report. "People said the service was 'life changing' and 'amazing' in successfully helping them to learn skills to manage their conditions, as well as enjoying a very fulfilling and sociable short break. The service was exceptional at helping people achieve positive outcomes and building confidence and independence."