Everyday health and happiness
You don't have to be injured or ill to benefit from our support, we're here to help you live healthier and happier every day. Whatever your time of life or current health situation, we have the tools, advice, courses, online and in-person programmes to add positivity to your everyday.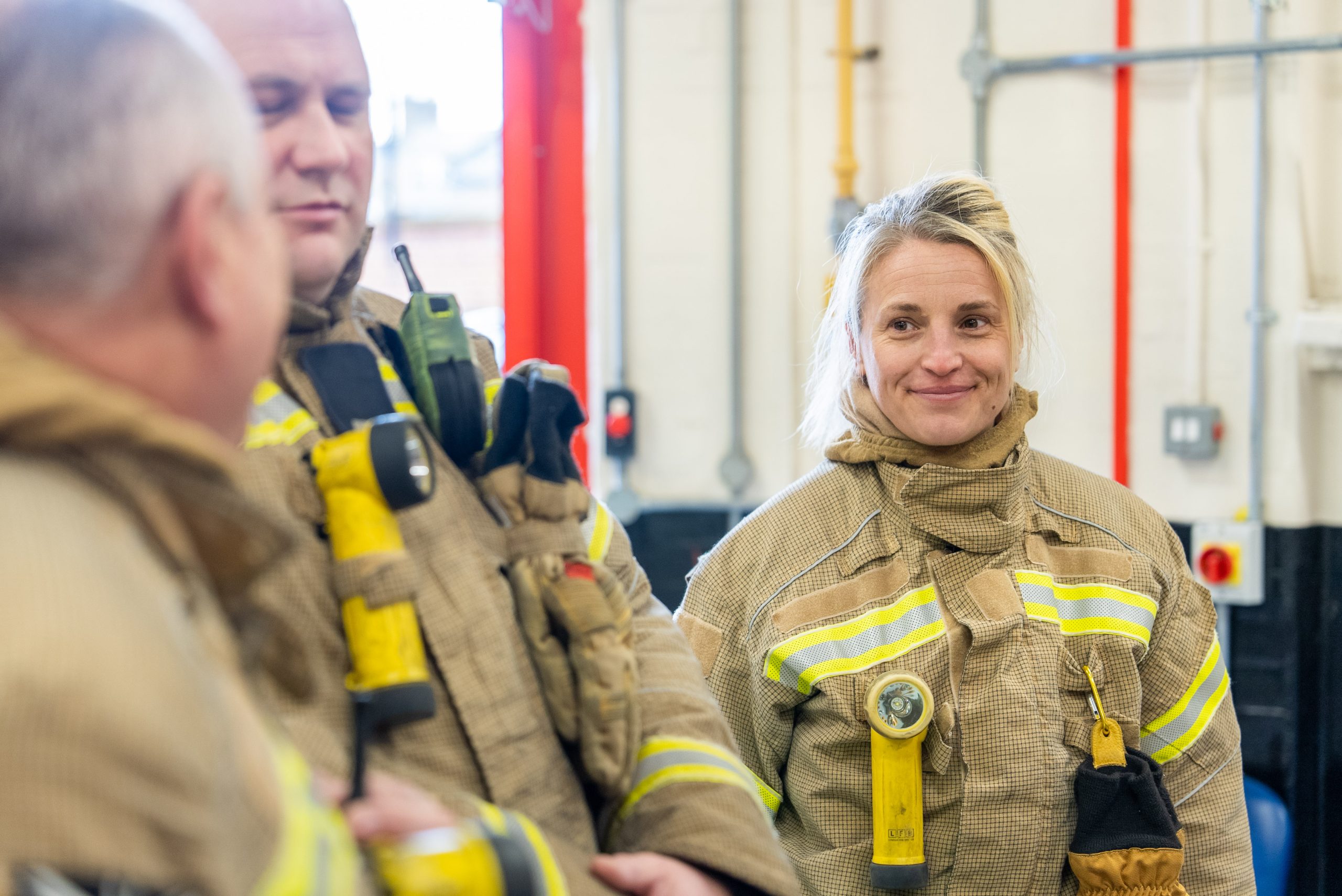 Here for life
From the moment you join a fire and rescue service you and your loved ones are eligible for our support and, after five years, you're eligible for the rest of your life. But support does not just mean calling us when something goes wrong. It means having a health and wellbeing partner by your side who understands you, your life, your work and the things you need to live healthily and happily.
We are proud to be your health and wellbeing partner and are working hard every day to ensure you have the advice, resources, tools, courses and programmes you need. Whether it's advice on the cost of living, tips on how to improve your diet, inspiring activities to do with your kids, attending a Living Well Group or an online course to help improve your sleep, you'll be surprised how many ways we can make a positive difference to your every day.
Forget what you've heard
Every day, we hear stories as to why people didn't reach out to us for support sooner. Often, they tell us that they didn't think their personal situation was serious enough, or that they were certain there must be more deserving people out there.
In reality, nothing is further from the truth. We are here to support every member of the UK's fire services community, throughout their lives. Regardless of whether you have an injury, illness or other need today, we offer easy to access solutions to help you live healthier and happier.
How we help
Don't just take our word for it
Every week, we speak to members of the fire services community who have accessed our services or support and many are delighted to share their positive experiences with us. You can read their stories and accounts in our dedicated Real Life Stories section.
Real life stories
Upcoming residential programmes
Alongside our usual physical rehabilitation, Reset, nursing and Rest and Recharge stays, as well as our online programmes and workshops, we're holding a number of specialised programmes at our three centres over the coming months.
You can find a calendar of these programmes through to March 2024 by clicking the button below.
23/24 programmes calendar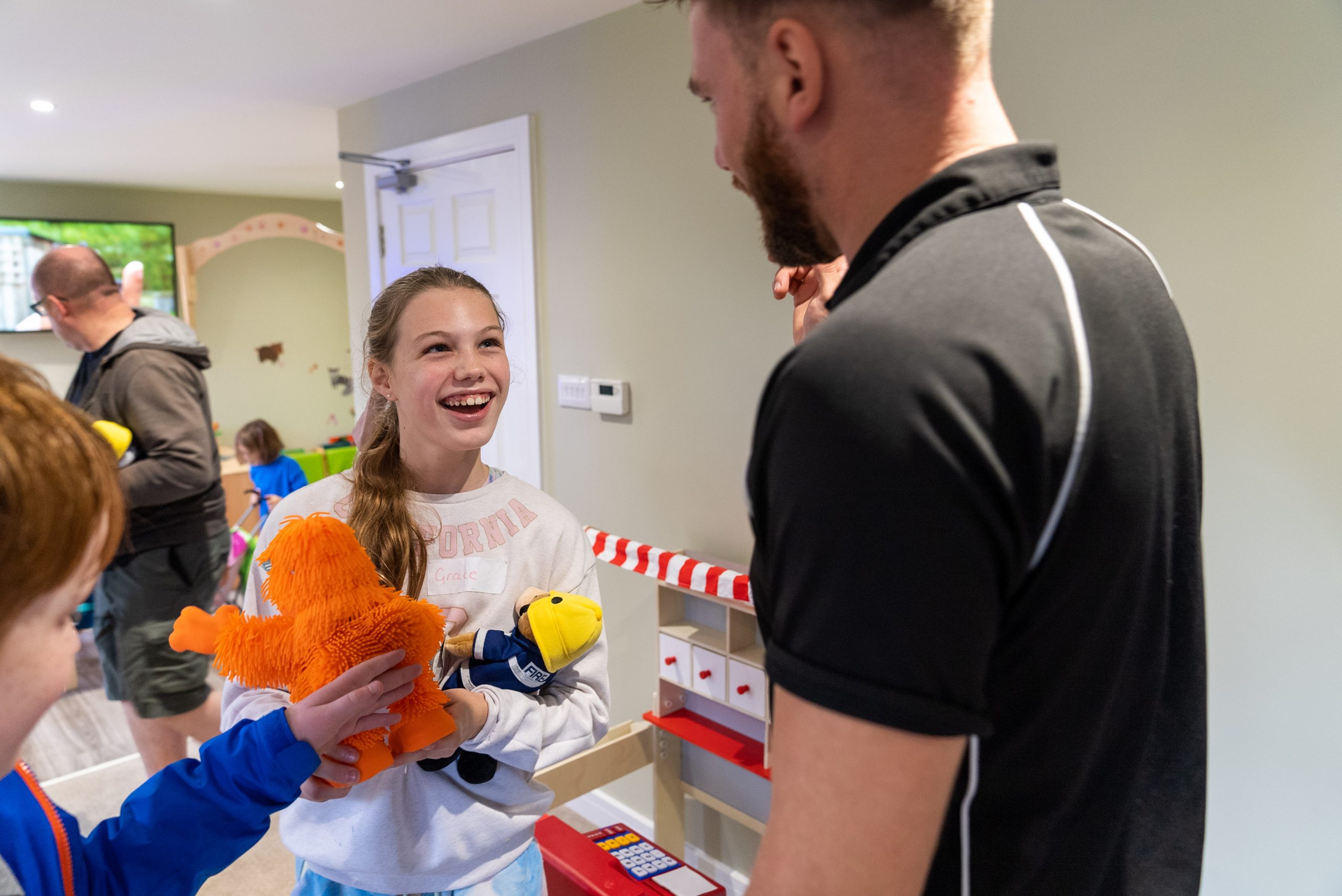 Putting your family first
Just as your family is at the heart of your life, so too is the wider fire services family for us. That's why we ensure we support those closest to you too; your partner, spouse and eligible dependants are all beneficiaries as well.
With a dedicated Family Hub on our website, as well as residential child and family weeks, rest and recharge breaks, resources, activities and a beautifully written children's book, the health and wellbeing of your loved ones is as important to us, as it is to you.
Visit our Family Hub
We need your support too
Ensuring we are here as your health and wellbeing partner, for life, requires us to raise £12million every year.
We rely almost entirely on the generosity of our supporters and donors to raise this money. Many choose to give to us on a regular monthly basis, which allows us to plan ahead. However, in the wake of the pandemic and cost of living crisis, we've seen a decline in this regular income and in the amount we raise each year through fundraising. So, please set up a regular donation today to ensure that we can be there as a health partner for every member of the UK's fire services community into the future. Thank You.
Donate today