Retired community
When we say people are life-long beneficiaries of the Charity, we mean it. Our support extends into retirement for you and your dependants. Find out more how we could support you.
Support that lasts a lifetime
Just because you've finished your time in the fire service, doesn't mean the support available to you from the Charity has finished. If you have completed five years or more in the fire service (or two if you were made redundant) or you had to retire on medical grounds, you're a beneficiary for life. That means we can support you and your dependants for the rest of your life. Below are some of the ways we can help you to enjoy a happy, healthy retirement.
What we can help you with
You've spent your career helping others, so now we're here to help you. Whether it's assisting with your physical or mental health, supporting your social wellbeing, helping you staying socially connected or signposting you to wellbeing resources information to keep you healthy, here's how we can help you lead a long, happy retirement.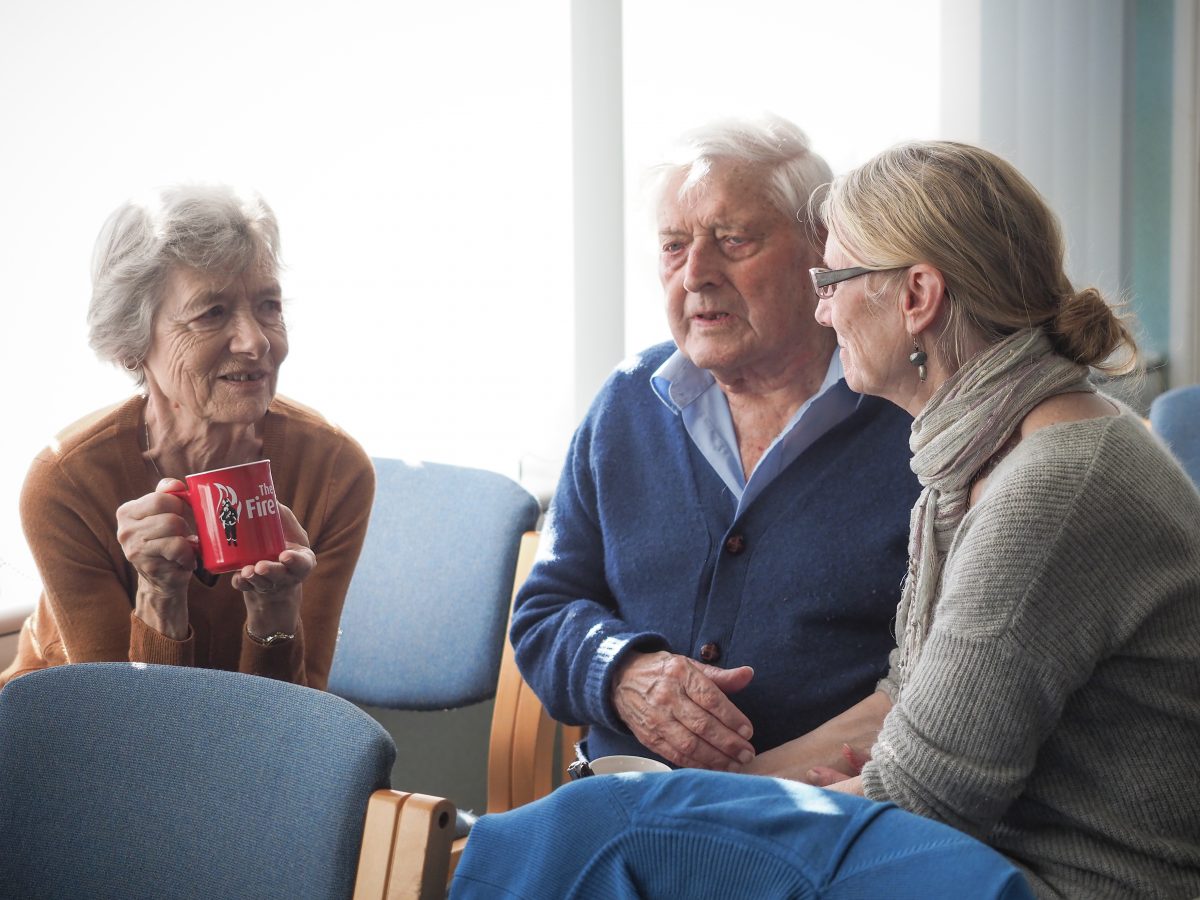 Staying socially connected is so important, but we know that when you leave your career it can be easy to feel disconnected from the fire service and the friends you left behind. That's why we started our Living Well Groups: to ensure no retired member of the UK fire family feels lonely or like they have no where to go. Run by volunteers and usually held in person (but currently having to stay online due to COVID restrictions) our groups are the perfect place to share experiences, past and present.
What we can offer
Ensuring you get the right support, delivered to you in the right way and at the right time. This is the cornerstone on which our support philosophy is based. We know that everybody is different and so too is their experience of retirement. From the moment you contact us, our experts will work with you to find a solution that works for you.
For issues affecting your physical health we may refer you for a confidential consultation and personalised exercise programme with one of our physio team, offer support from our dedicated nursing team or signpost you to some health and wellbeing resources that may benefit you. If your mental health is being affected, we have the ability to offer a course of telephone or video counselling so you can speak to us from the comfort of your own home, or if necessary, we may invite you for a stay at one of our three centres so we can have a look at the whole picture of what is affecting you.
If something is disrupting your daily wellbeing we could refer you to one of our Welfare caseworkers or if you're feeling isolated or out of touch with the fire community, we could invite you to join one of our Living Well Groups, or help you find groups in your local community for you to join. Whatever it is that's affecting you, start the conversation with us, and our teams will work with you to find the best fit for you.
Resources for retirement
Browse our library of self-help articles or recommended health and wellbeing apps.