Take a break with us
Looking for a UK break with a difference? Holiday or take a short break with us at our centres in Devon, Cumbria or West Sussex and you'll enjoy a fantastic getaway, while also helping to support our fire family.
Find your next break
Partnering with Sykes Cottages
We're delighted to be working with Sykes Cottages, an award winning holiday cottage booking service, to offer a great range of self-catering holidays and short breaks to all. As well as providing holidaymakers with a relaxing escape, every holiday or short break generates vital income to fund our services, directly helping to keep our fire family healthy and happy. Search 'Harcombe House,' 'Marine Court' or 'Jubilee House' when you visit the site.
The difference your break makes
By taking a break with us you'll be helping to support families like the Jacksons, who needed time away following life-changing health diagnoses. At a challenging time for traditional fundraising, every penny raised through our holiday rentals really will make a huge difference to those in need across the UK's fire services community. That's why, when our properties aren't being used by our beneficiaries, we make them available to holidaymakers.
Read more about the people you'll help
Free rest and recharge breaks
Life can often take an unexpected turn, so when it does we are delighted to be able to offer beneficiaries of The Fire Fighters Charity - together with their partners and families - a chance to enjoy a free rest and recharge break at one of our centres. Melanie Burgess, of Leicestershire Fire and Rescue Service did exactly that after she and her sister both received cancer diagnoses.
Find out more about Rest and Recharge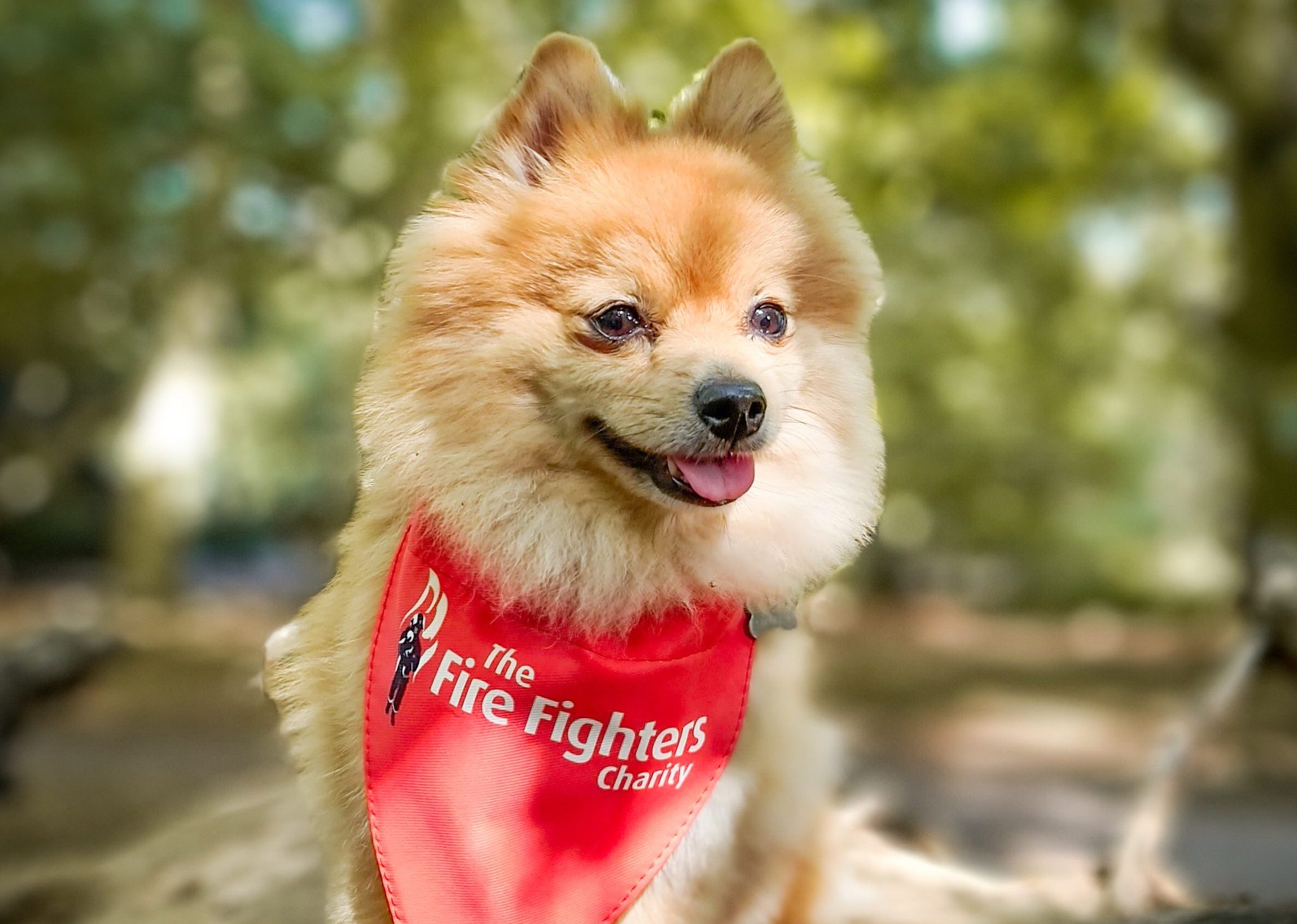 Dogs Policy
We're pleased to offer beneficiaries and guests the opportunity to bring their pet dogs with them to Harcombe House and Jubilee House when attending a health and wellbeing programme, or when renting one of our dog-friendly bungalows.
Guests can bring up to two dogs with them and we ask that dog owners abide by the site rules during their stay, giving careful consideration to all other guests, site visitors and beneficiaries.
Read our dogs policy
Other ways you can support us